16 Real Estate Social Media Post Ideas & Inspiration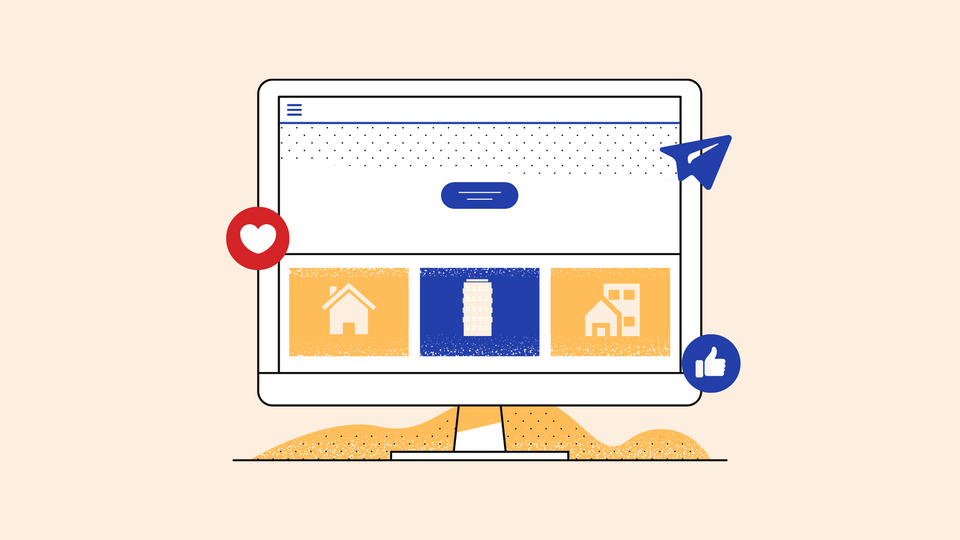 How significant do you see social media in the real estate market? Although social media may not seem like the best match, there are numerous advantages to using it in the real estate sector.
Real estate agents value the geographic specificity that can be achieved via social media advertising. Exposure and trust in a brand are both increased via the use of social media. If customers notice that you're engaged on social media or in advertisements, they may keep you in mind for when they are ready to purchase or convert.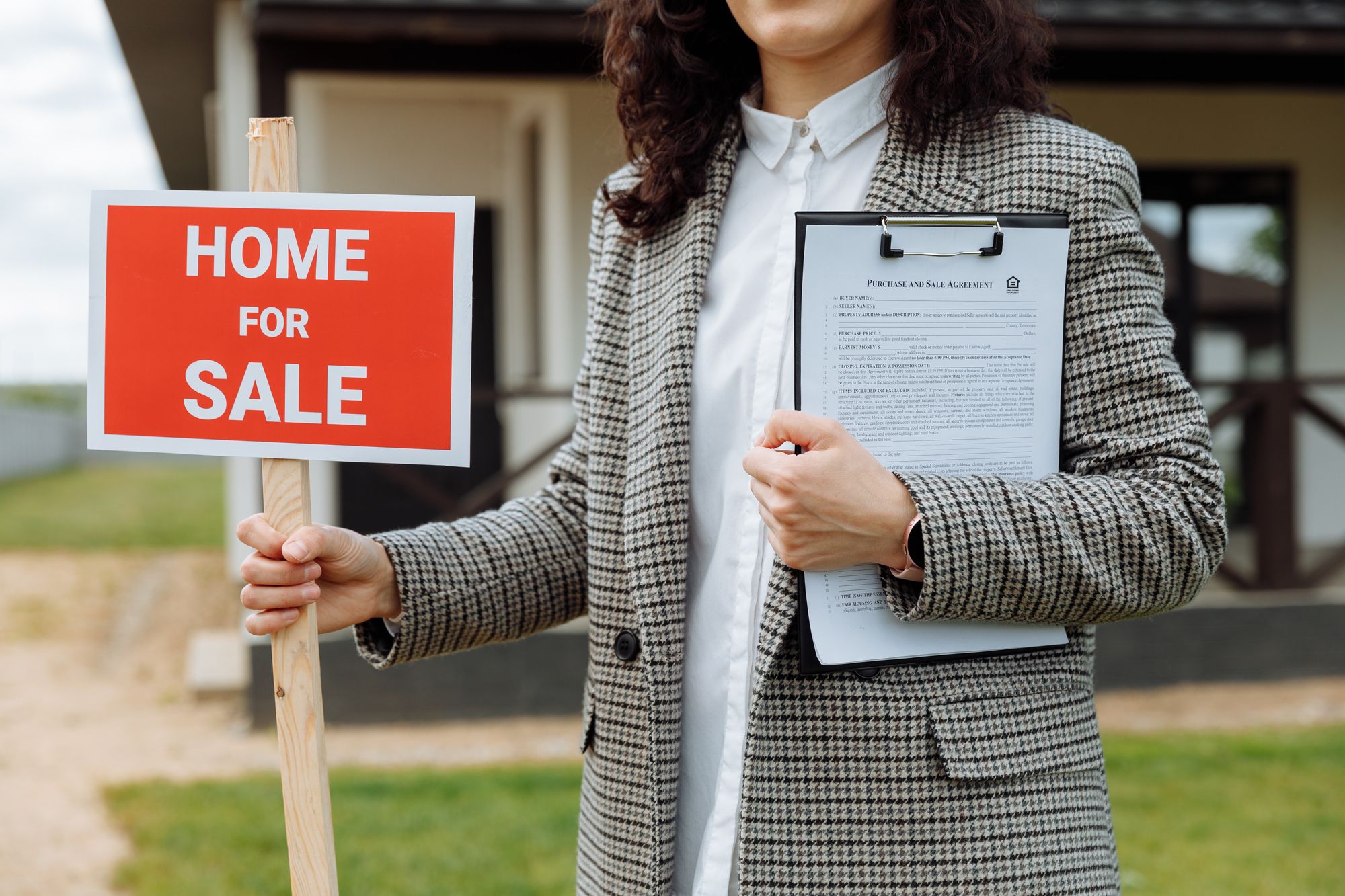 The COVID-19 outbreak has had a significant impact on both social distancing and health standards. As a result, the role that social media has played in the buying and selling of properties has grown significantly. Buyers have found that virtual tours save them a lot of money, so they are likely to stick around. Prospective homebuyers in a different city might delay making costly trips until they have a better idea of their possibilities by doing their search online.
Buyers may examine a number of properties in a short amount of time through online video or virtual tours, rather than having to wait for an open house or a space to be available during a showing, which might take weeks.
In 2020, social media brought in the most customers for 44% of real estate agents, second only to referrals.
74% of real estate agents use Facebook for business.
81% of older millennials, 80% of younger millennials, and 78% of Gen X found their homes on a mobile device.
---
Types Of Real Estate Social Media Postings

1. House Remodeling
The vast majority of individuals who purchase a house want to either make decorative modifications or make some changes to the property. Show before and after photographs of major or minor renovations or adjustments to get people thinking about new ideas.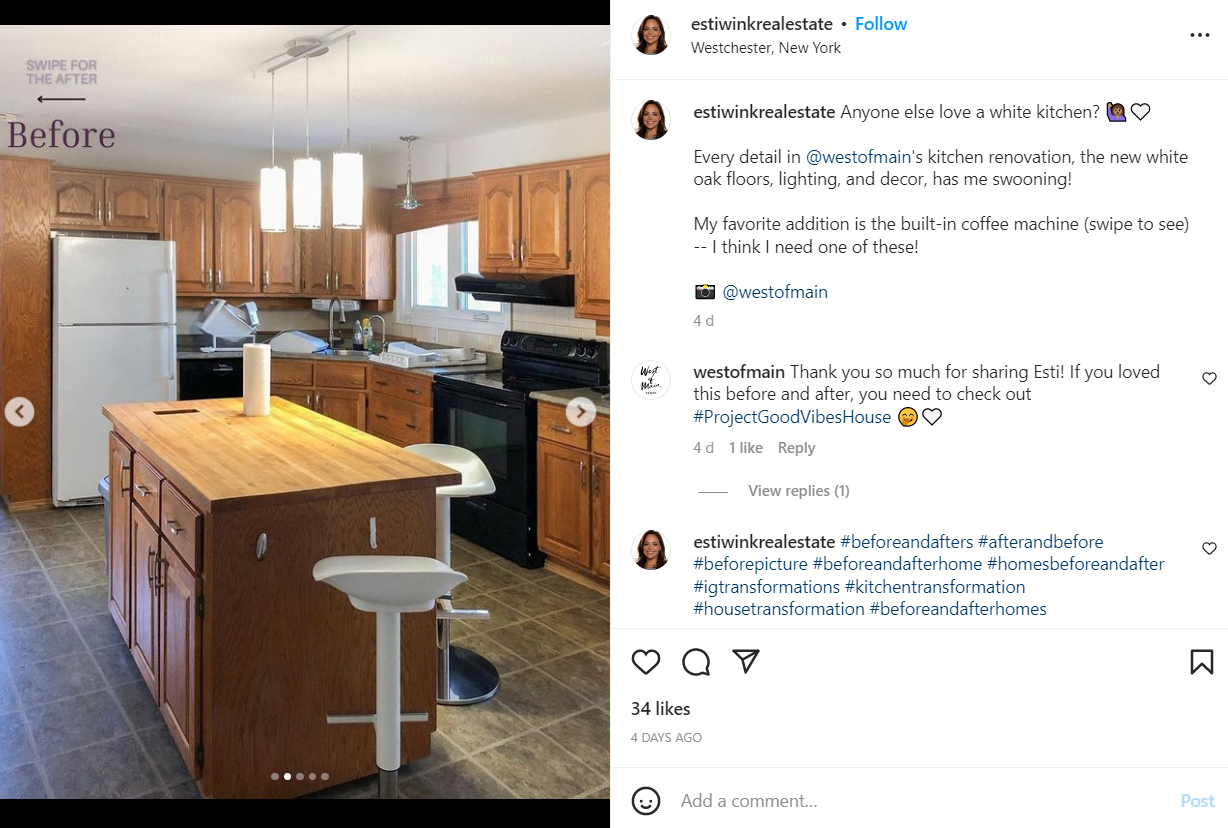 2. Brand-New Listings
Always let your social networks know about new properties that come on the market.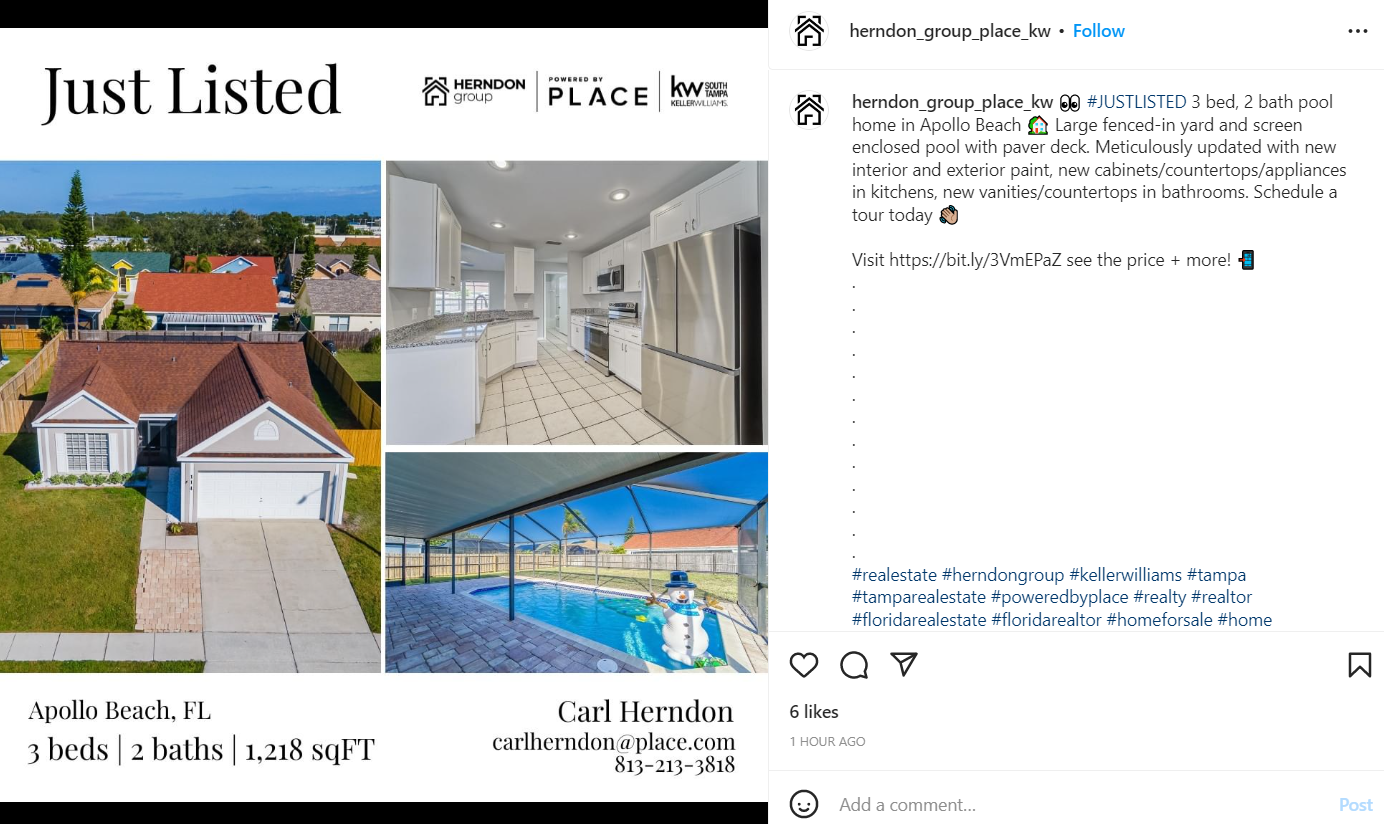 3. Video Tour Guides
It is important to include videos wherever feasible. Share 15-30 second clips on Instagram reels and YouTube shorts to boost your reach. About 73% of prospective clients prefer agents that utilize video.
4. Open Houses
Create a weekly report in which you summarize the locations and timings of all of the forthcoming open houses that you will be hosting. Therefore, customers have the choice to go to more than one, and you have a new option to share the listings you already have.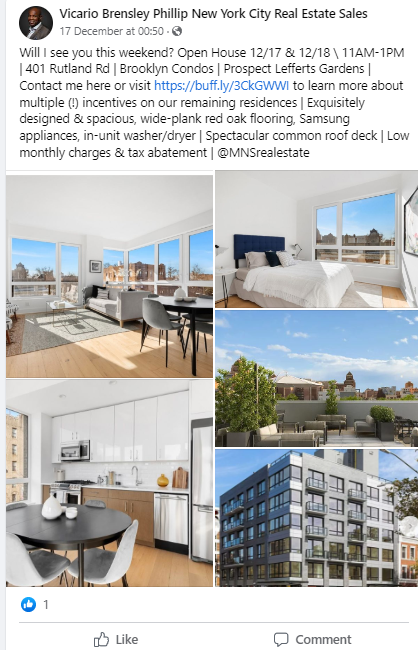 5. Trendy vs Traditional
Even if trendy design choices are in right now, they might not help people sell their homes in the future. Tell your followers the pros and cons of trendy vs. traditional design choices.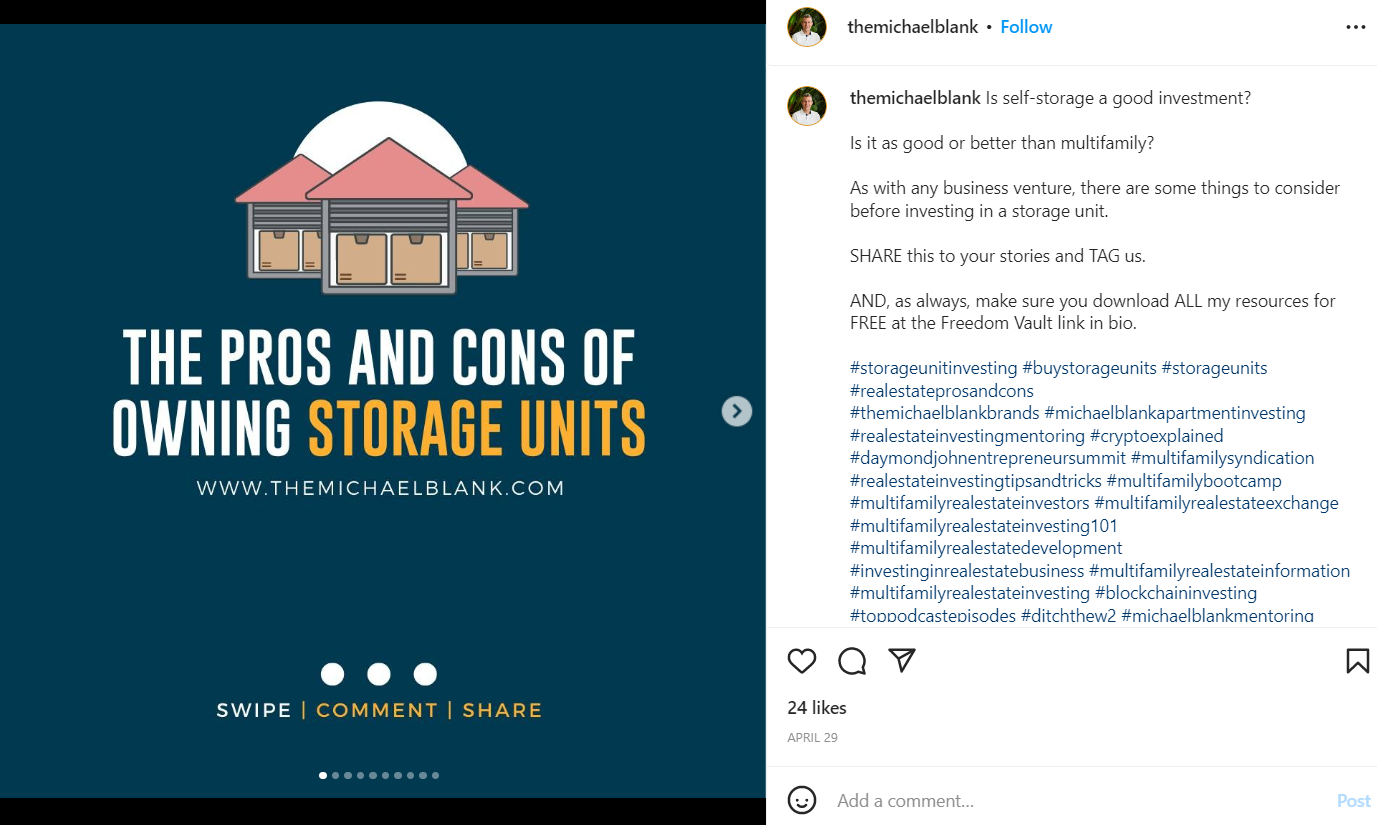 6. Agent or Team Member Feature
People will sense a stronger connection to a team that they are familiar with, particularly if they are able to relate to the members of that team.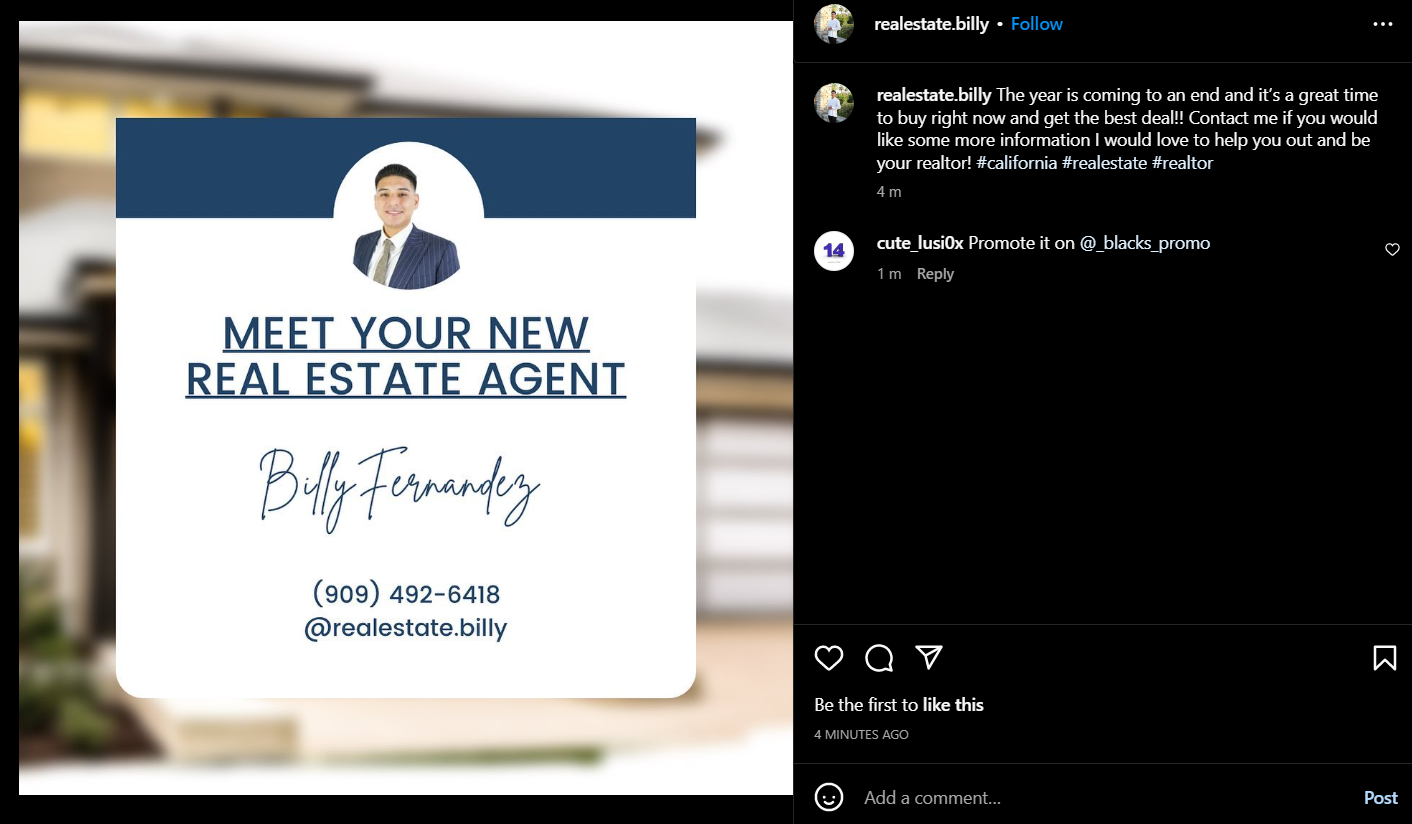 7. Client Testimonials
Tell people what your current and former customers are saying about you and how they feel about working with you. This will show the new followers that you have the trust of other individuals, which will make it much simpler for them to choose you.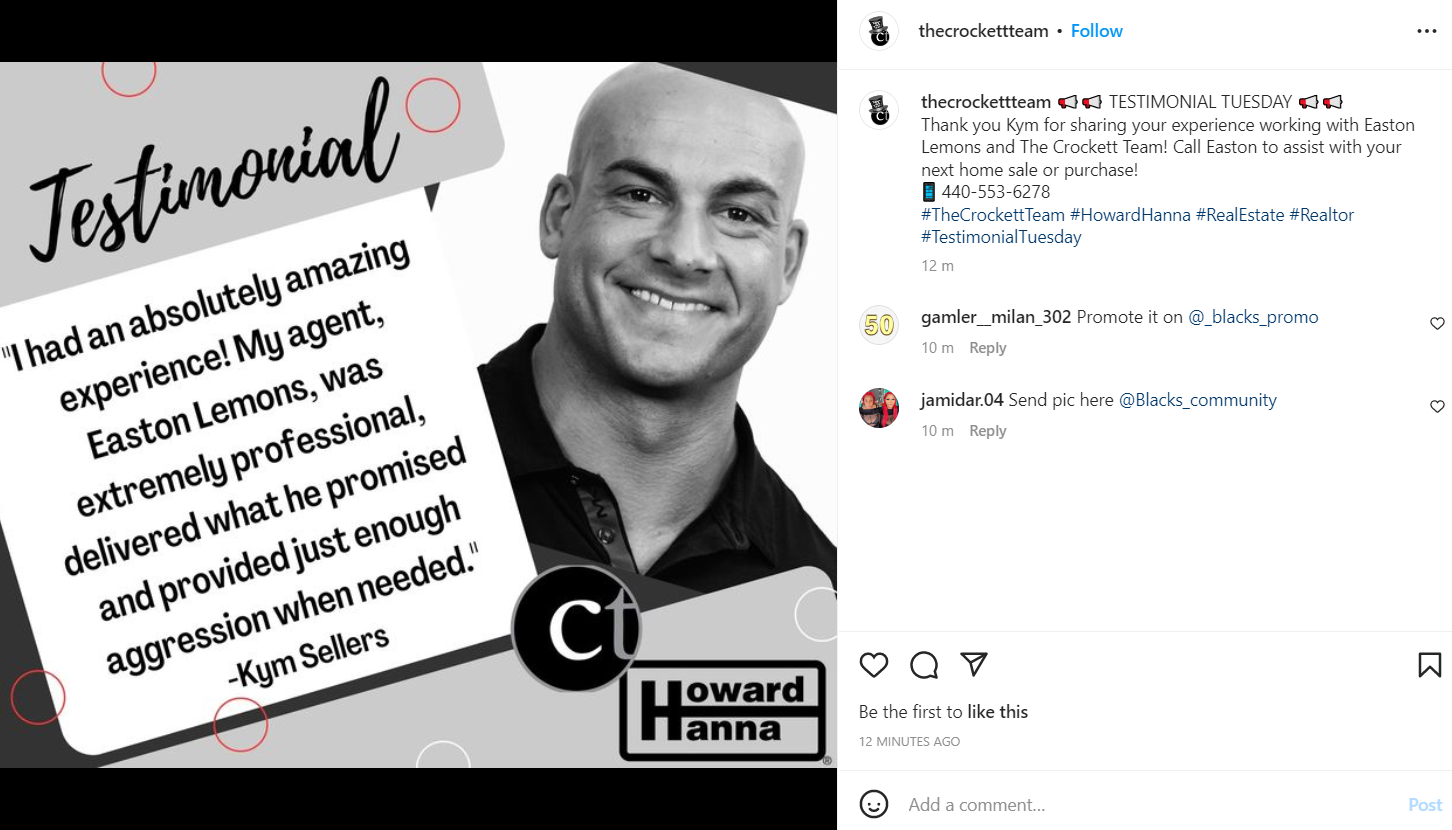 8. Just Sold Photos
Showing off your sold listings is important to demonstrate that you can actually sell homes, but it's even more powerful when you add in human connection.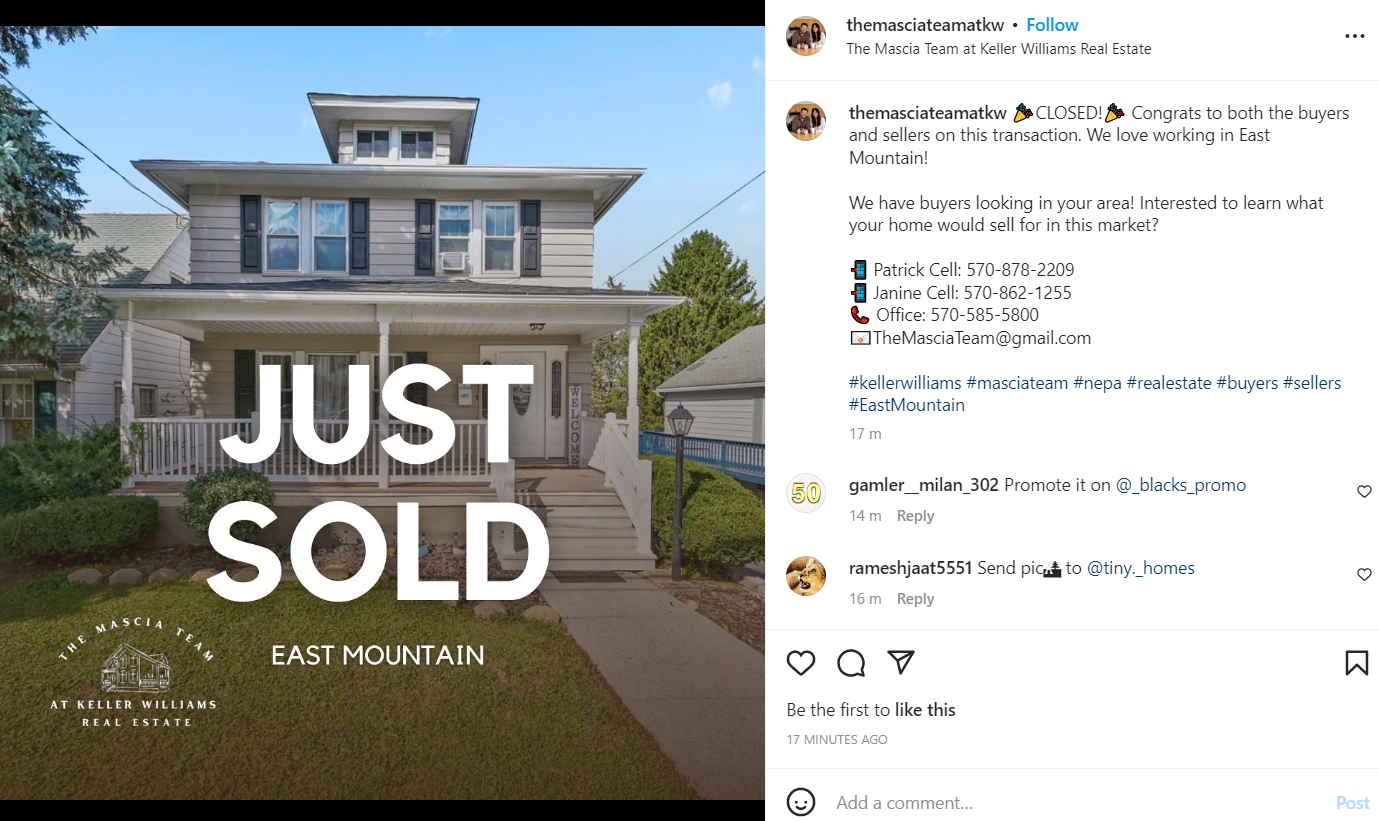 9. What Do You Prefer, This or That?
Offer your audience a number of different design options as well as additional "this or that" possibilities pertaining to a residence.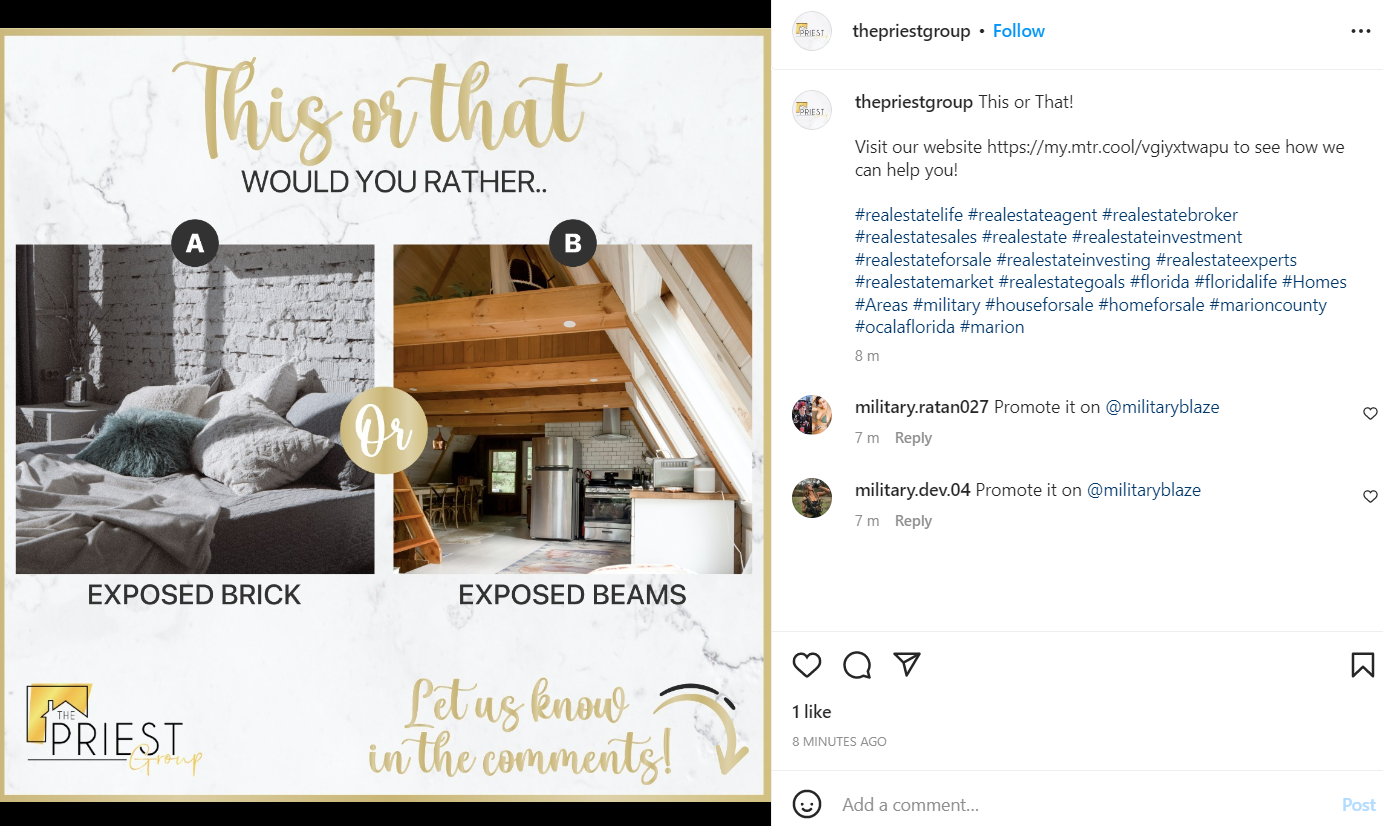 10. Questions From The Public And Surveys
You can make a poll in any photo or text post by asking people to comment. Instagram story polls make it easy to vote.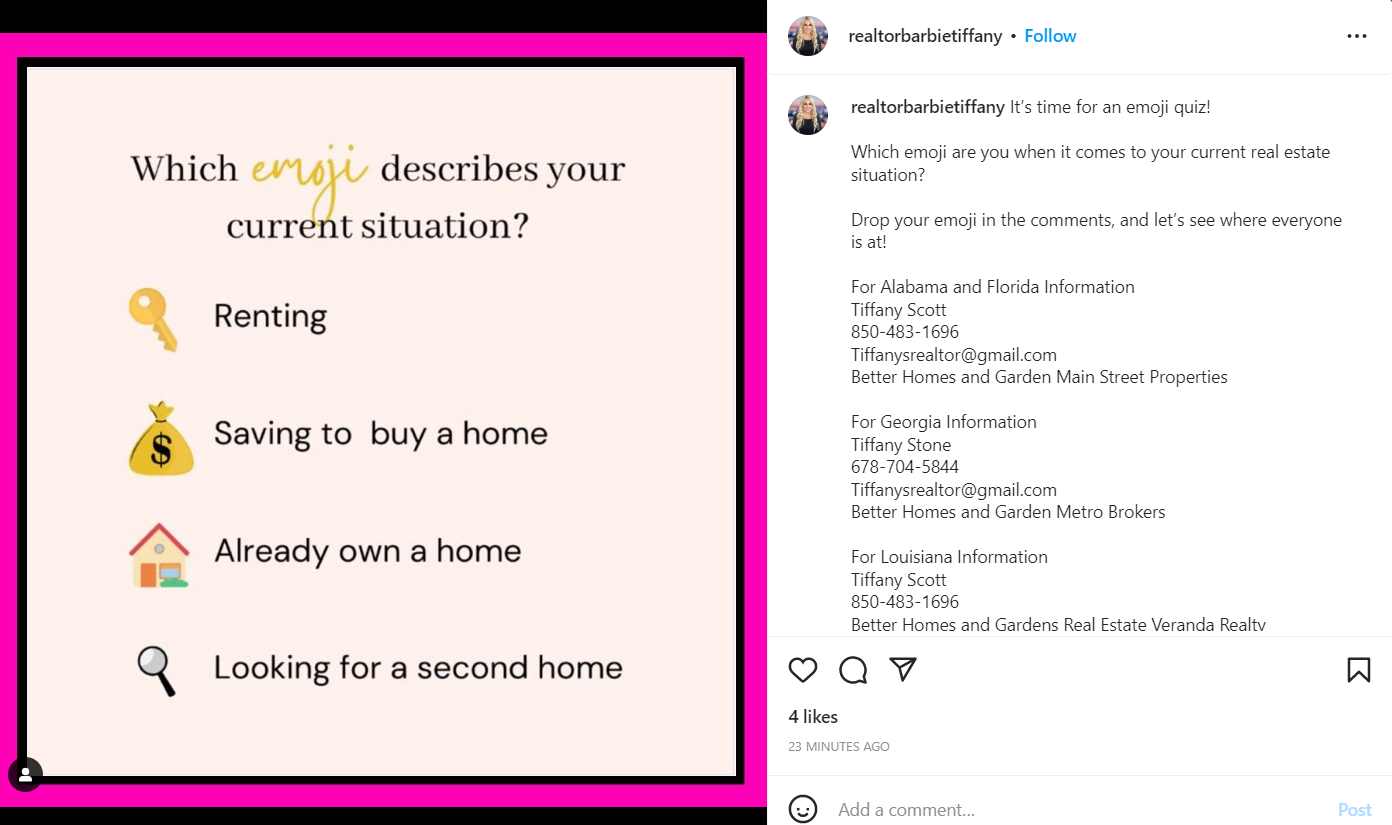 11. Market Report
Most people pay close attention to the market for at least a few months before they decide to sell or move. Sharing data about your local market helps your current clients understand it better and puts you in front of new ones.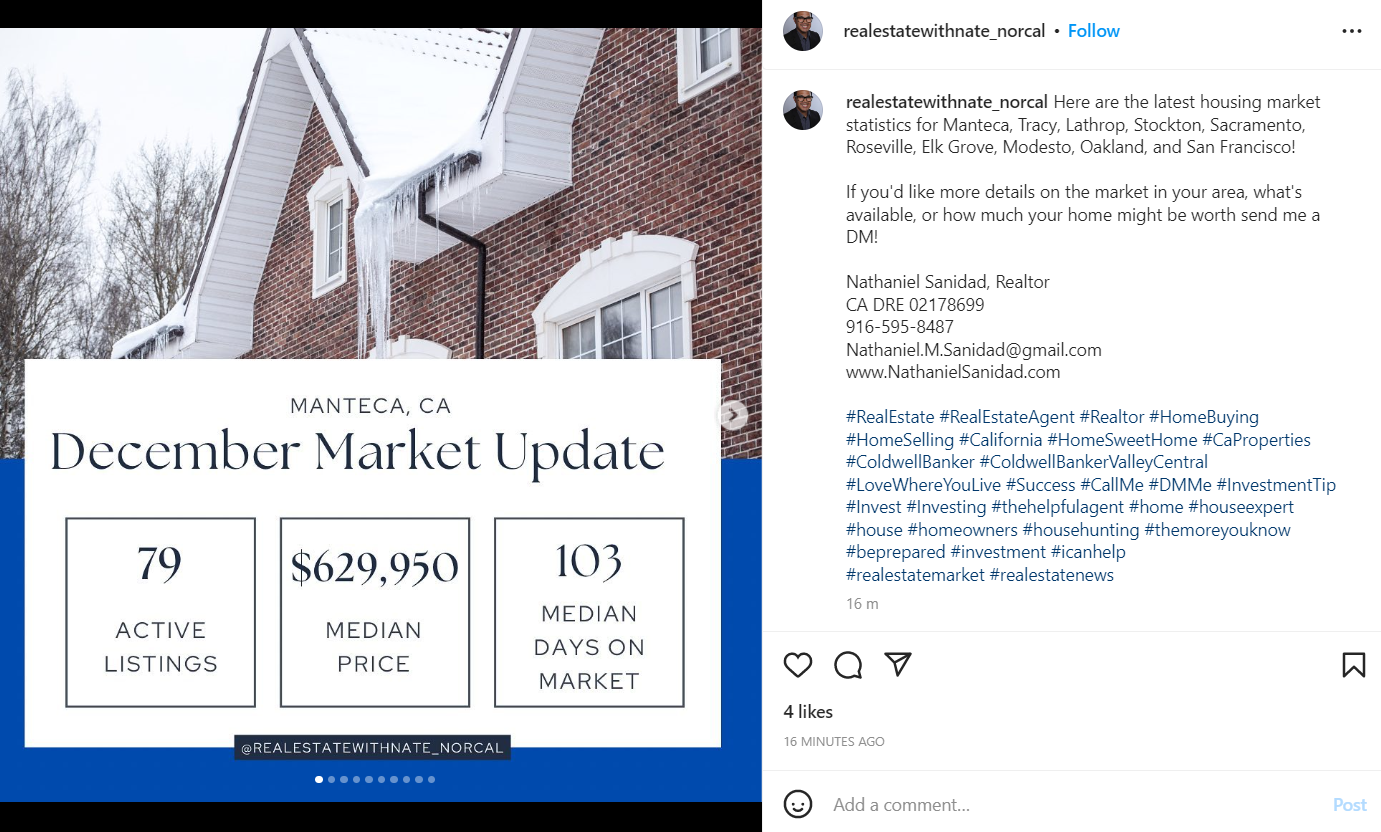 12. Guide to locality and neighborhood
The community in which your customers already live or want to live has a significant effect on the choices they make.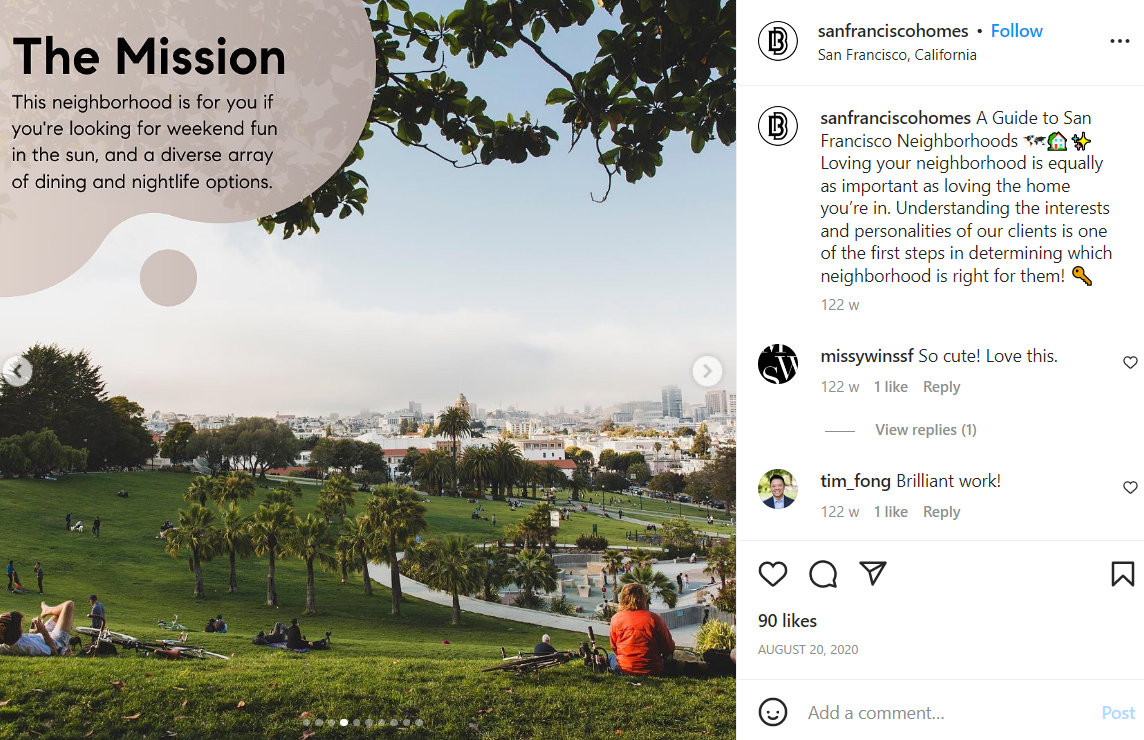 13. Under Contract Photos
Under the contract, photographs demonstrate to your audience the kind of properties you regularly deal with and can sell, just as "recently sold" photos do. As a result, your followers will feel more compelled to get in touch with you as quickly as possible.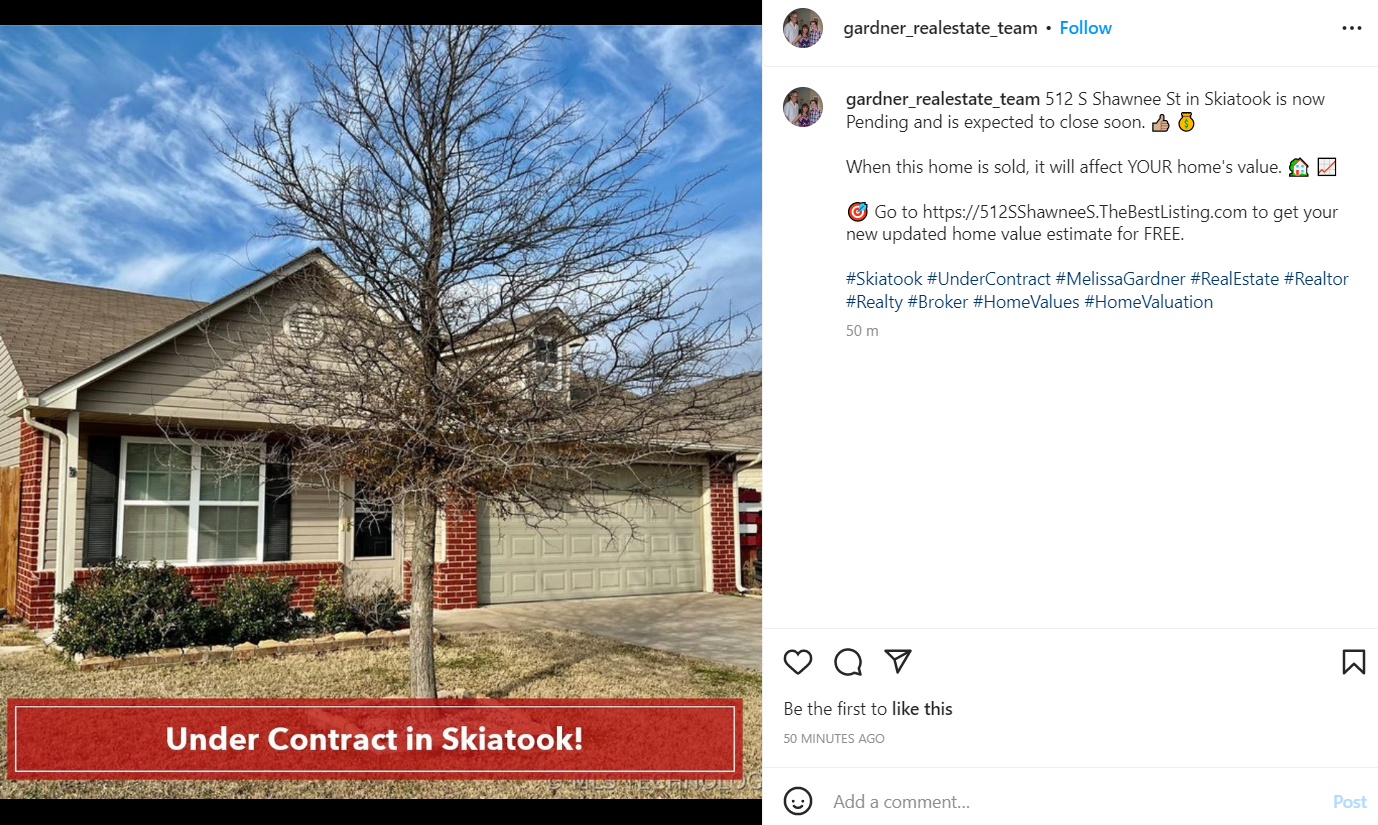 14. Interesting or Notable listings
A design that is truly unique will always capture the attention of many people. Inform the audience about an intriguing event that has taken place in the area, such as an expensive sale or a unique listing.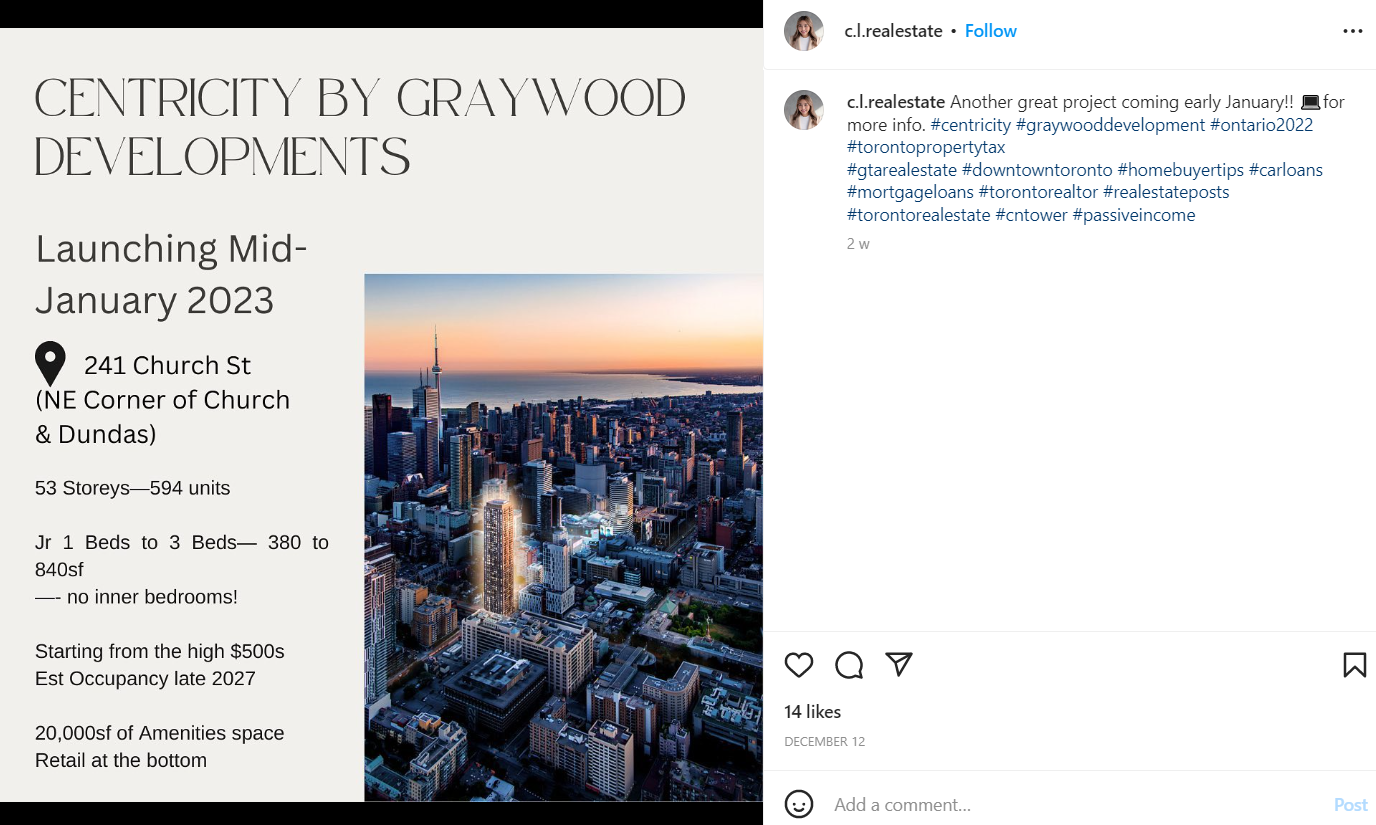 15. Tips for First-Time Home Buyers
First-time home purchasers have numerous questions about the process. Share your best strategies for answering new homebuyer queries.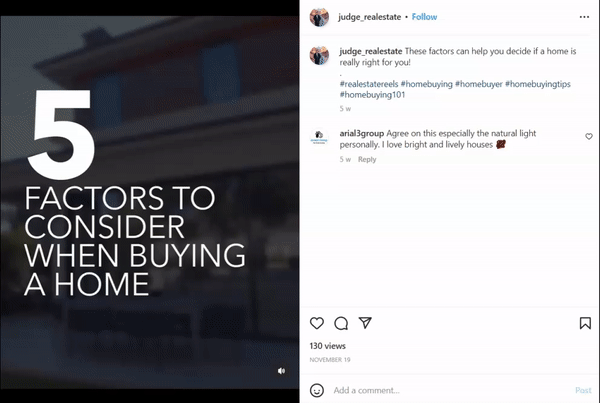 16. Events You're Hosting or Attending
It's important to let your social media followers know when you're attending or sponsoring an event related to the real estate industry. Persuade your audience to come to your own event or display your personal investment in your real estate career.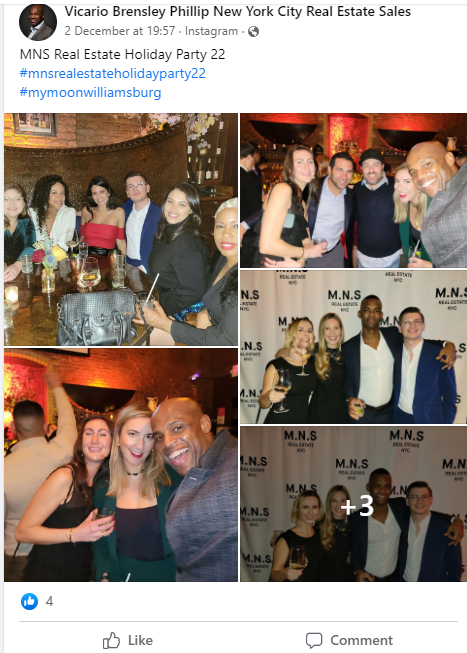 ---
Real Estate Video Marketing Tips
When it comes to attracting potential buyers and sellers, video marketing is one of the most effective methods currently available. This is mostly due to the fact that visual appeal has been shown to be more effective in persuading prospective customers.
Customers' concerns and worries are resolved when they can visit the property or get relevant knowledge through visual material.
Here are some video marketing tips that will help you get better results and gain more momentum:
1. Plan Ahead
It takes work to make a professional real estate video. It requires careful planning. Keep in mind that your goal is to share a story with the audience, so give some serious consideration to the story you want to share.
So, it's important to plan out where you are and where you want to go before diving into the video portion of the project. With some careful preparation, you can save money in the long term and get the most out of your real estate video marketing budget.
Spend time learning about your target demographic, and work with your team to achieve your marketing goals.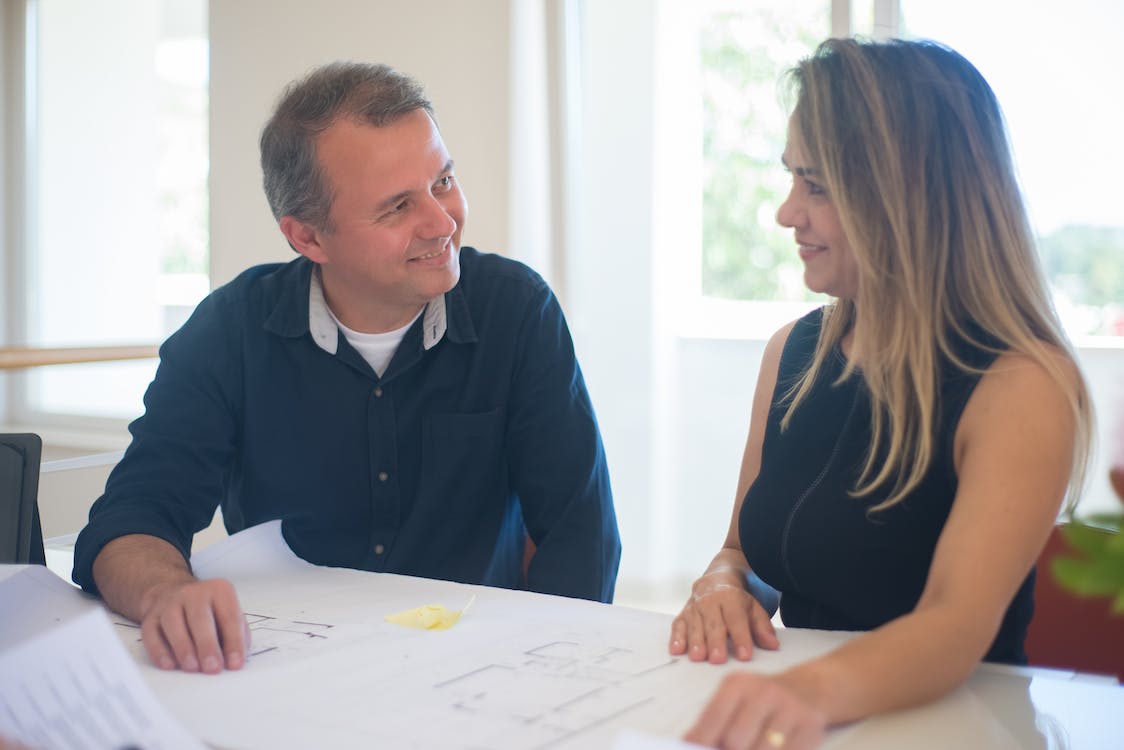 2. Set A Budget
It's no secret that creating a high-quality video requires a lot of time and money. The expense of advertising on social media and via targeted email campaigns may add up. To keep costs down, turn your real estate videos into digital ads. This way, you can double the amount of content you make without spending more.
Many individuals are encouraged to start making films immediately, regardless of their skill level or expectations for the final product. Although this may be sound advice for certain fields, it is not the most effective strategy for promoting real estate.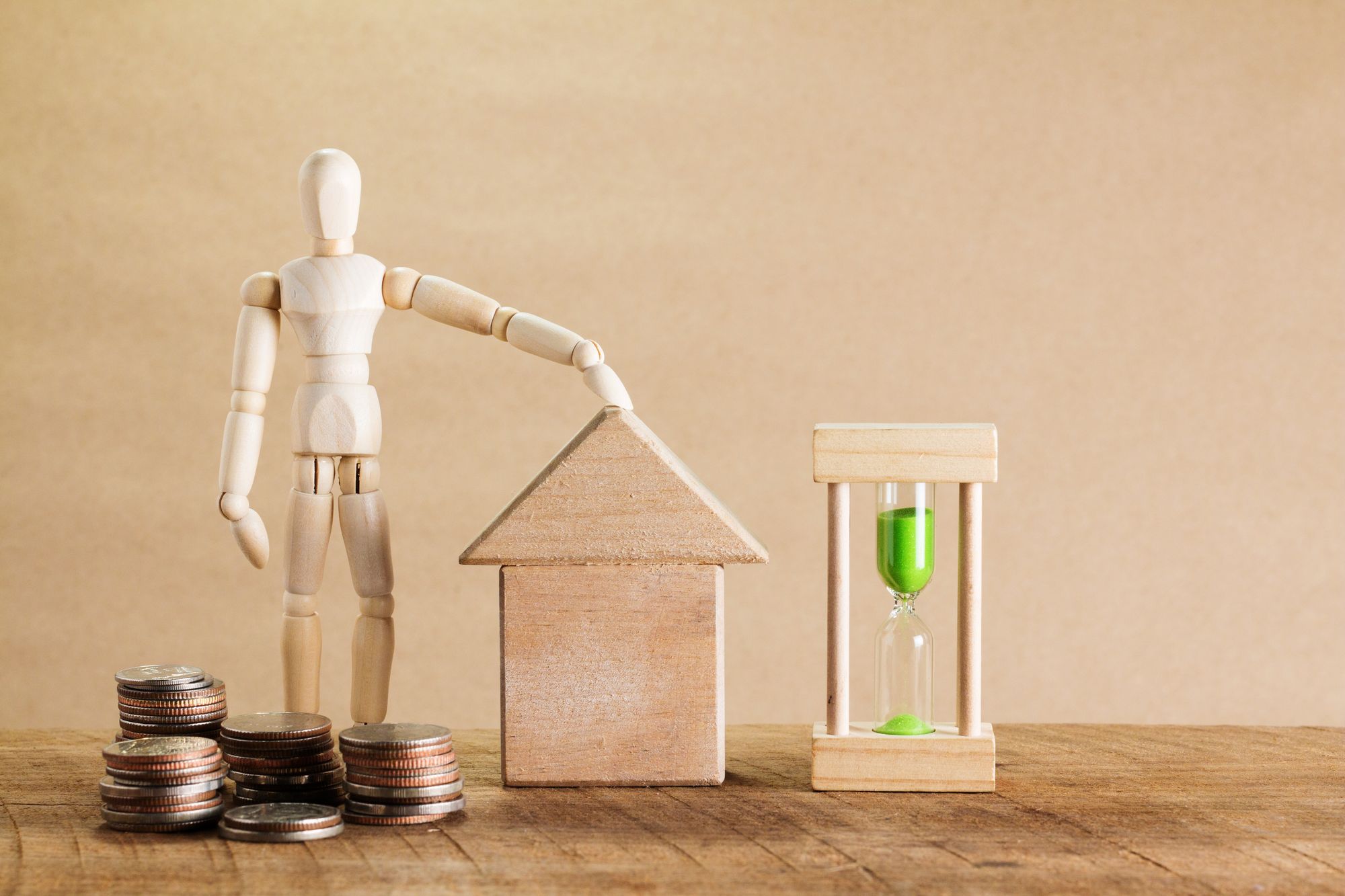 3. Branding
The use of video marketing may help you engage audiences and boost awareness of your company.
According to statistical research, around 54% of customers prefer to view video material on the web that is provided by a specific brand or company. As soon as you are able to establish a presence online, you will immediately earn customers' confidence and boost your brand's productivity.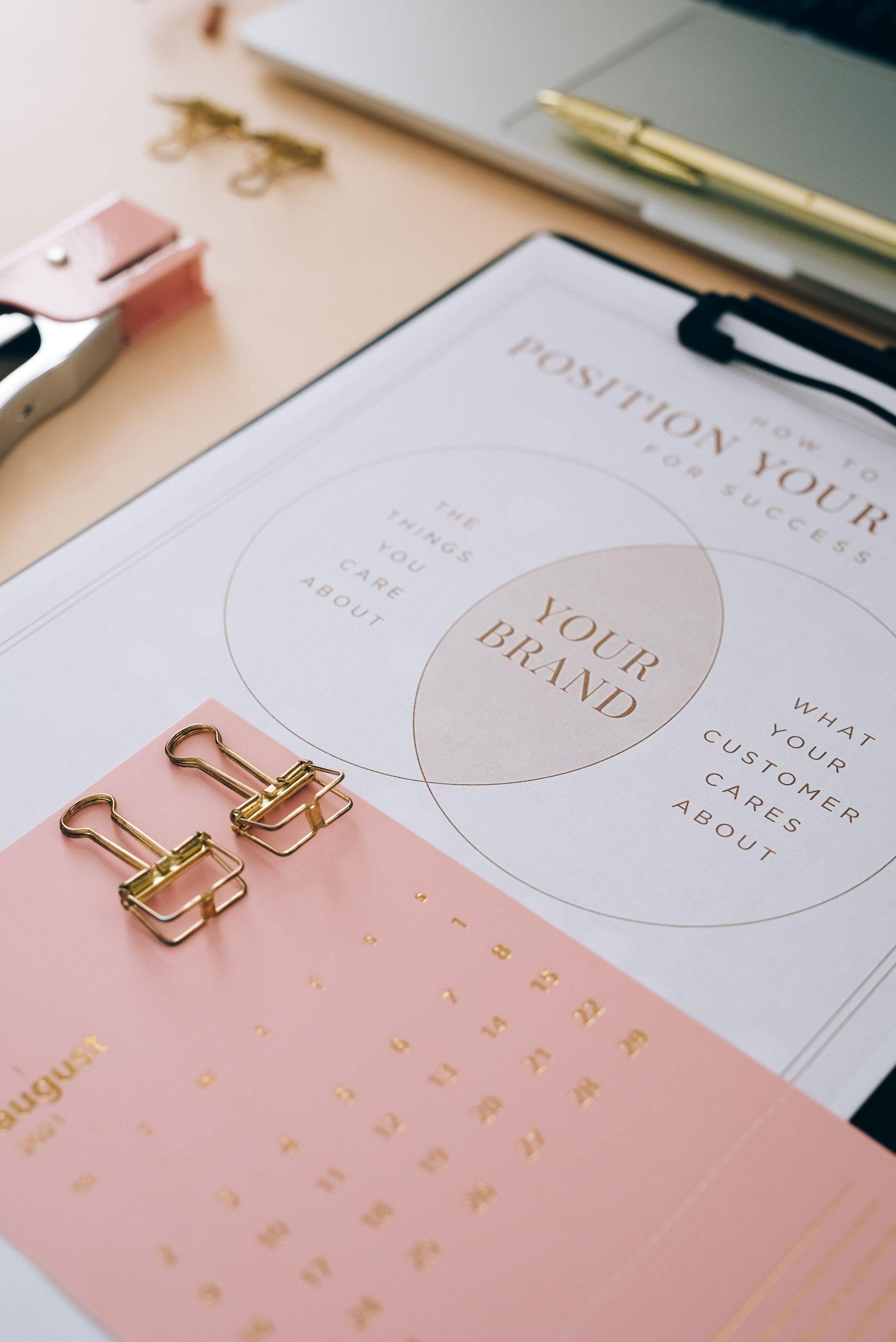 4. Keep It Short And Sweet
Short videos have a greater effect and consume less time, making them ideal for use in real estate video marketing. Remember that the longer your video is, the more likely it is that viewers will click away.
Nowadays, people are even less focused than goldfish. Only around 37% of those who start watching a video really make it to the end. Make sure that your video only contains the most interesting information.
5. Make It Relatable/ Humanize Your Videos
One's emotional investment in a new house is huge. It's not like going to the shop and picking up an item. Buying or selling a property is frequently an emotional process filled with sentimental value.
As expected, purchasers would behave based on their feelings. By maintaining a human tone and not coming off as a money-driven business, your video will go a long way toward gaining the trust of your potential customers.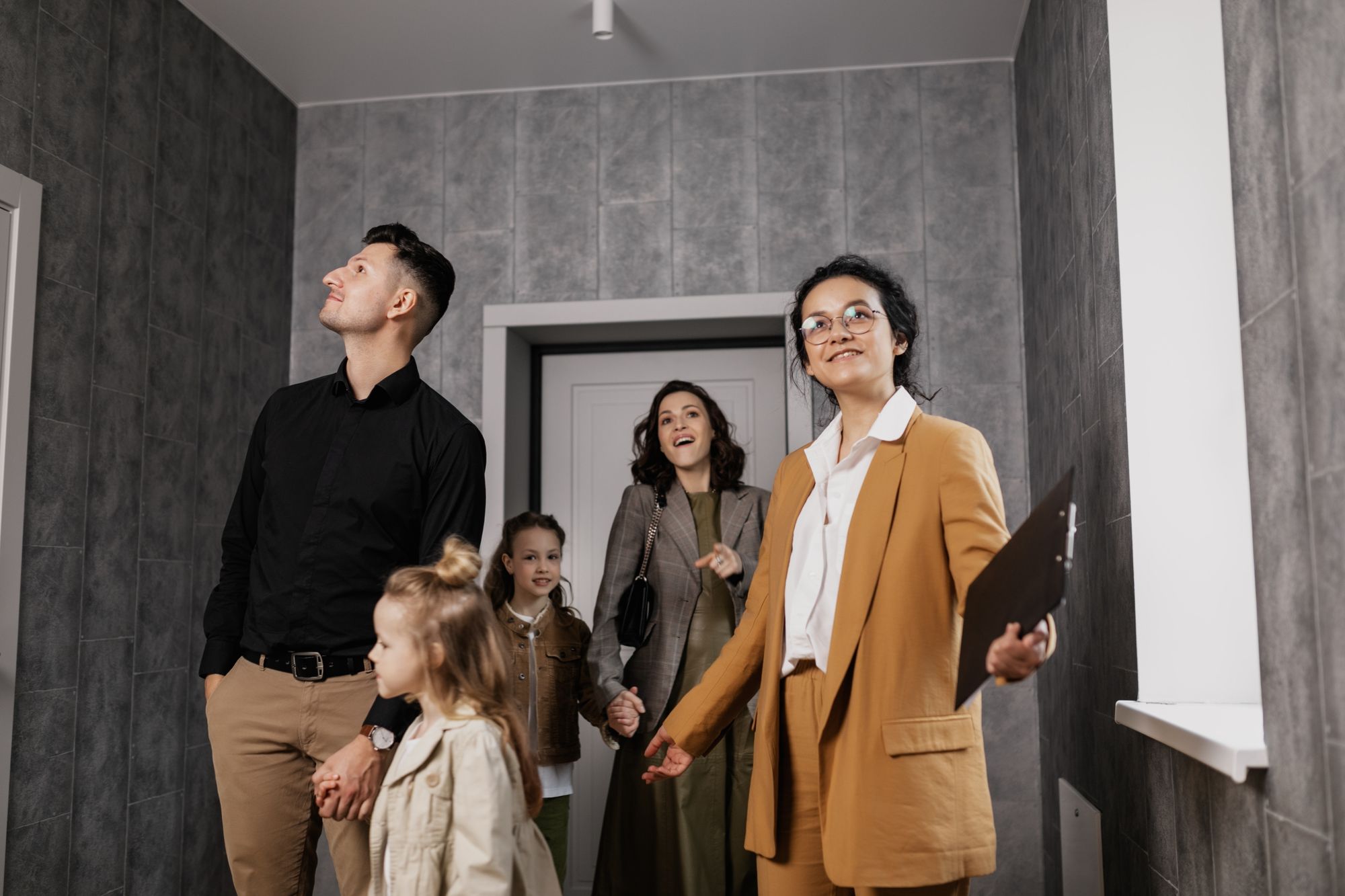 6. Show 360-Degree View
Modern video technology advances every day, and you should use it to promote your homes. Consider the 360-degree video. Using this cutting-edge video technology, you can give potential buyers a really immersive experience in the homes you're selling.
There is no denying the reality that real estate agents are stressed for time and would welcome an extra hour each day. Mostly because showing properties one by one might be a productivity drain for a business.
Making realistic 360-degree videos that let new clients get a feel for a space before making a purchase is the perfect solution. Obviously, the video experience is not the same as watching a regular video. They have more say in the process and can see the house virtually in real time.
7. Focus On The Unique Features
Property hunting isn't just about the property. It's all about the buyer's future happiness in the house. Don't limit yourself to selling the house by itself. You want to sell more than just the features of the property. You also want to sell a way of life and a location.
If you're trying to sell a high-end condo in Miami, for instance, you shouldn't only show the unit itself, but rather the beautiful day the couple had and how they ended it by watching the sunset from their rooftop pool.
Emphasize the cosmopolitan, walkable lifestyle.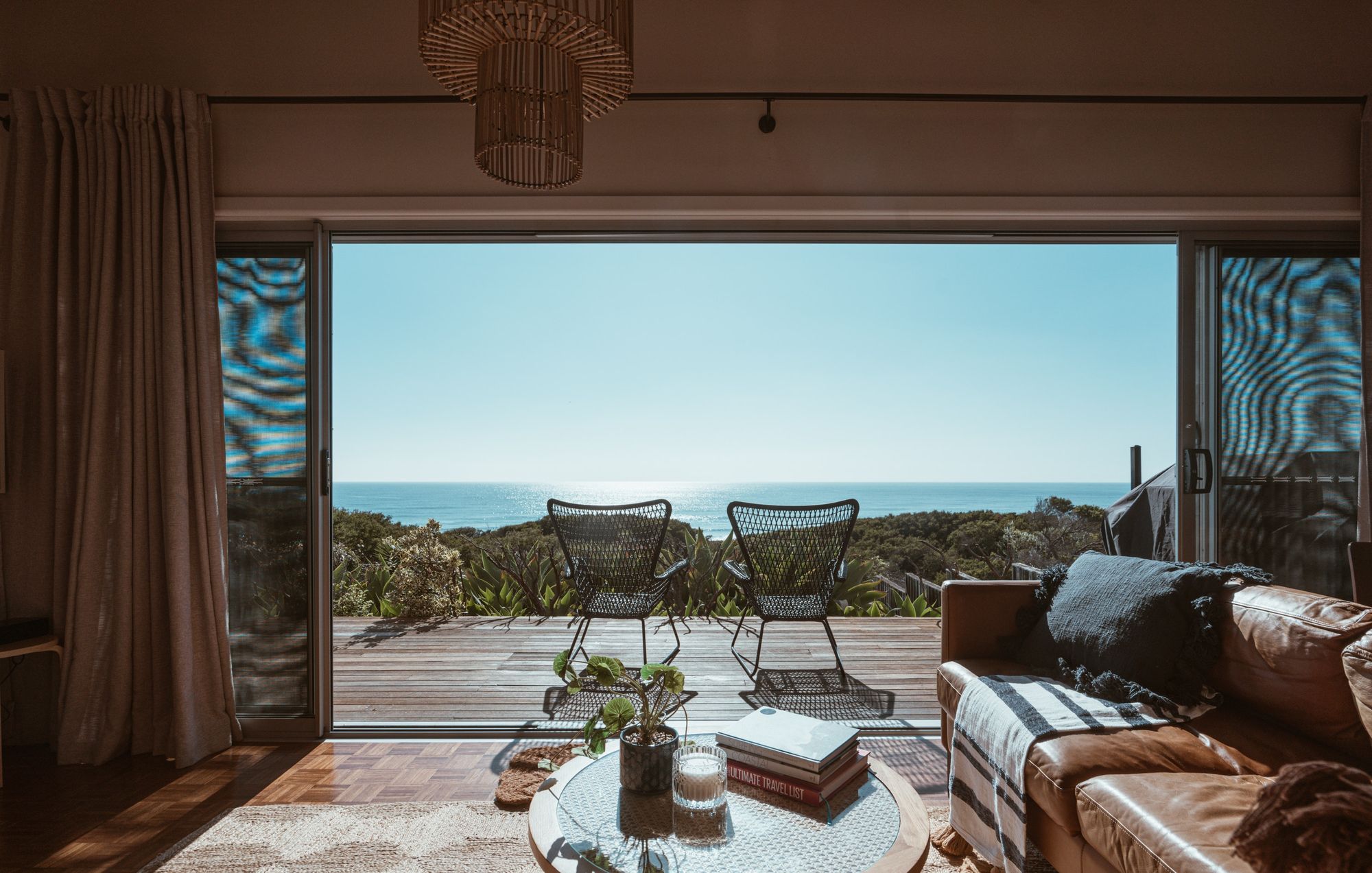 8. Add Testimonials
To make your real estate videos more engaging and credible, it's a good idea to include a testimonial or two. Try to talk to people who have lived in the area for at least a few years, unless it's a brand-new community.
Testimonial videos have an edge over the competition. There is no denying the greater force with which they strike.
Your potential customer may get the answers to their concerns by watching a video testimonial, which can be thought of as a short case study. In the same way that blogging may help develop trust in your niche, short video testimonials can do the same for your real estate video marketing.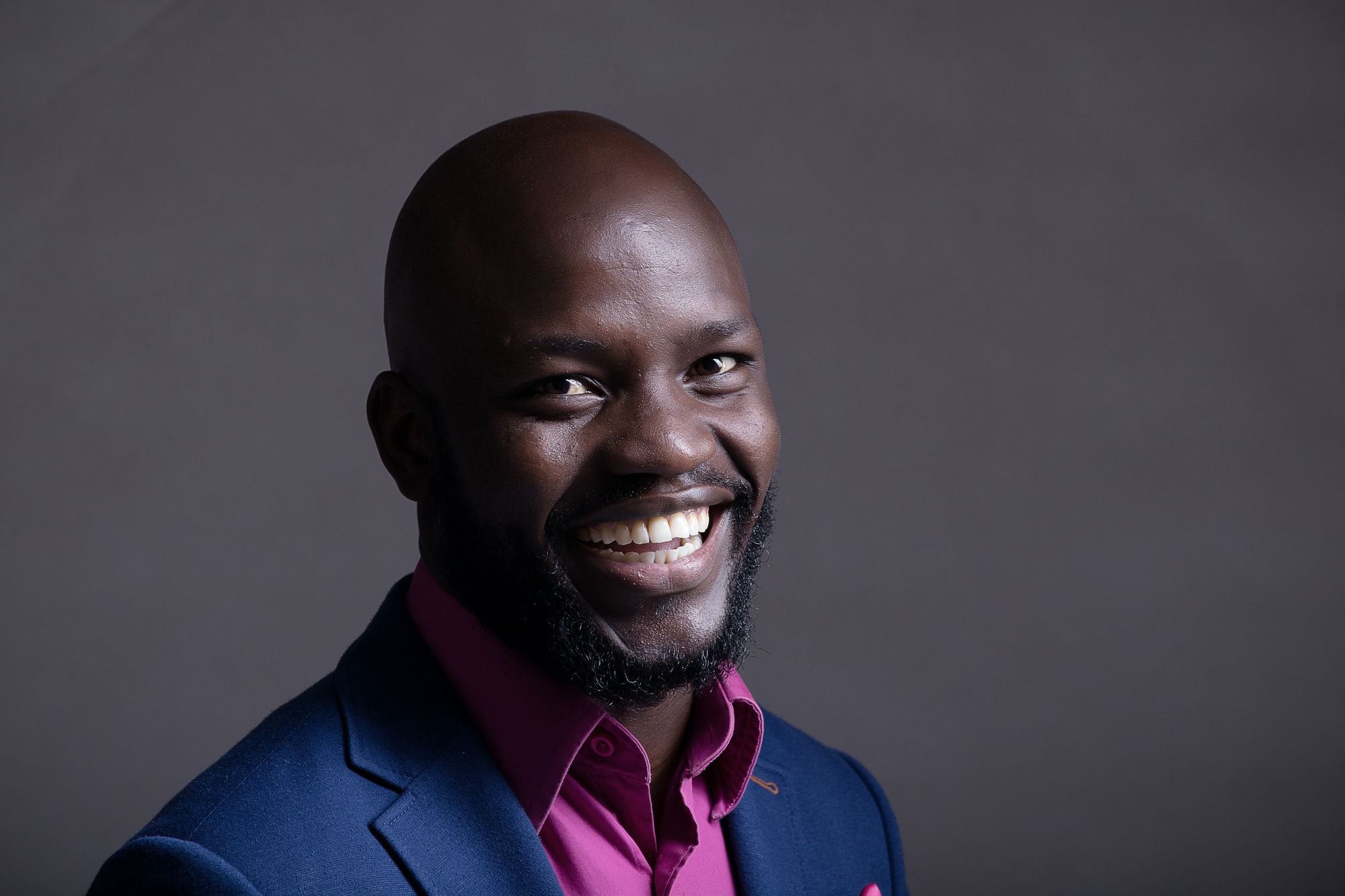 ---
Conclusion
Social media sites are more than simply a place to spread awareness of a property; they can also generate sales for the costliest purchases. It's possible that this is the reason why optimization for social media is getting a higher priority among real estate agent's marketing strategies than email marketing or SEO.
Your followers may wind up being your strongest supporters when it comes to promoting your business or property. It's possible that you'll attract more customers and complete more sales if you put in the effort to establish a strong online presence on social media by posting high-resolution images of the houses you're selling, interacting with your audience often, and sticking to a regular schedule.
Typito is developed to simplify video editing for creators such as yourself. You may create a one-of-a-kind design by editing an existing video or starting from scratch. Create a video that will be remembered for a long time by choosing your own fonts, colors, and logo templates, which are easy to drag and drop and adjust.
Whether you work for a small startup or a large corporation, the videos you create will always accurately represent your brand.
👉
Typito makes it simple to produce text-based films of professional quality. Make spectacular videos in any of the 50+ categories, including events, news, food vlogging, sports, travel, and more. You can try it for free right away. More incredible information can be found on the blog and the YouTube channel.