4 Video Design Ideas For Real Estate Listing (Templates Inside)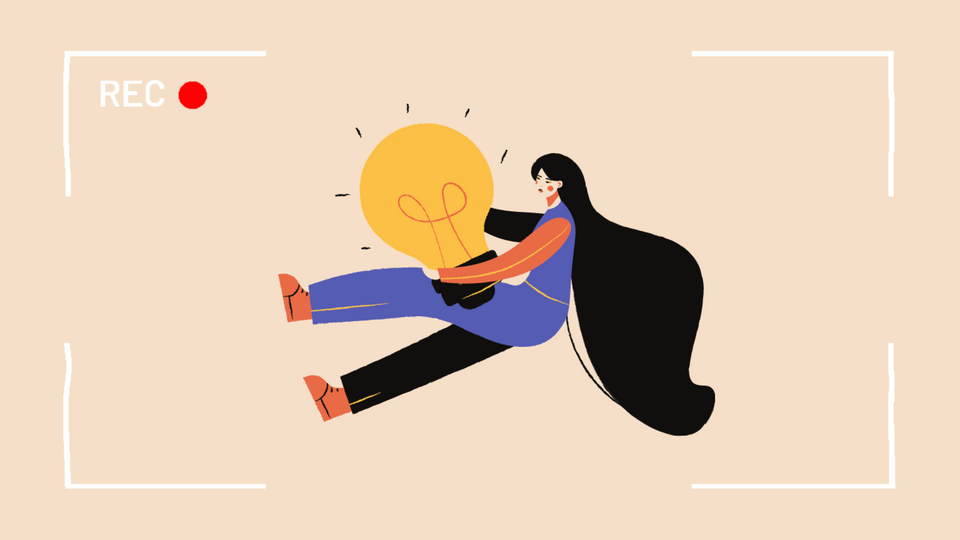 When you're trying to sell a home to someone, you're trying to sell a feeling of security, comfort, and a type of lifestyle to them. Sometimes you need to employ someone who knows that area, and that lifestyle, to help. Maureen Megowan helps people sell their house in Rancho Palos Verdes through those kinds of methods, after all.
Traditional marketing tactics of cold calls and personal tours may have worked well in the past, but your audience is moving online to look for their new home. Most businesses in the real estate space, have moved to online platforms today. In fact, the 2017 Profile of Home Buyers and Sellers says that 51% of buyers found the home they purchased on the internet. This is where videos play an important role in real estate marketing.
Knowing how to market your particular business is key for your success within the real estate industry, so it's always important to stay on brand. For example, real estate agents are not the same as real estate investors so you'll be wanting to hone in on what business you're actually marketing, and who your clientele will be.
Viewers retain 95% of a message when they watch it in a video compared to 10% when reading it in text.
Question: How do you start designing videos for your real estate business?
When you have your viewers' attention on your property listing video, you get a window to turn them from interested buyers to customers. The art is to design videos in such a style that it keeps them engaged and soaked until the end and makes them pick their phone up to give you a call.
Whether you want to promote your latest guide on selling rental property homes, or simply want to advertise some of your newest listings, the power of video in the real estate industry should not be underestimated. Here are some video design tips for real estate listing to help you reach your marketing goals:
1. Optimize your Video Format for Social Media Platforms:
Don't limit yourself to YouTube and websites when you can also post your property listing videos on social media. Social media videos generate around 1,200% more shares than text and images combined. Social media is a great way for agents to create brand awareness and generate new potential leads for their real estate business.
While designing videos for your property listing, remember to follow video format specifications for each platform. The user interface of each social media platform differs in the way it engages the viewers.
For example, Instagram Stories prefer 9:16 (Portrait) format while Facebook loves 1:1 (Square) video. By optimizing the video format for social media platforms, you are also ensuring that all the elements are in place, giving your video a professional look.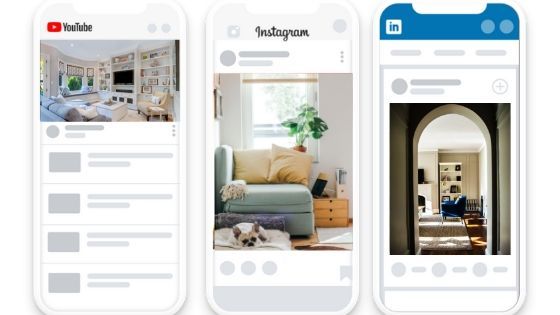 Formats for real estate videos never follow 'one size fits all'
2. Keep Consistency with Brand Essentials:
A study shows that around 64% of consumers make a purchase after watching a branded social video. Social media videos help in building brand awareness. You want your audience to remember your name after watching your property listing video.
Keep these tips in mind while designing your branded property listing video: a. Intro: Mention about your brand in the first three seconds of the video. It small step will keep your viewers engaged till the end of the video. Consumers are 23% most likely to remember your video if you mention your brand at the very beginning of the video.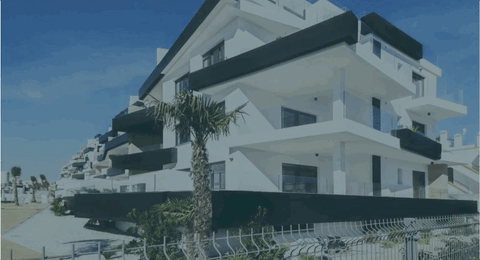 Real estate intro template - Typito
b. Lower thirds: Adding text on your video will help you highlight important features of your property to the viewers. Add lower thirds to add details such as the size of the property, location, price range, and facilities around it. A lot of people watch social media videos without sound. Text on videos can also help your viewers understand the context of the video without playing sound.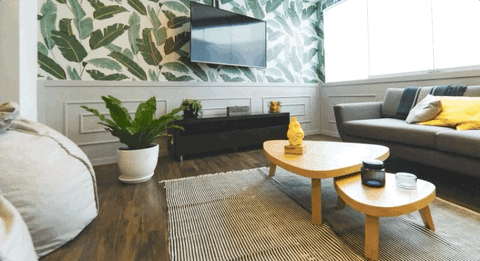 Real estate lower third video template
c. Outro: Outro is the best place to add CTAs in a video. You can add your contact details, website address, email address, and brand logo. An outro makes your video impressive and memorable. A study shows that outro increases the time spent on videos by around 35%. Adding a brand logo and website address can make your video look more professional and trustworthy.
d. Text color: You don't want to add colors to your video which doesn't complement the theme of your video. You can use your brand colors for text as well, or you can choose to stick to a minimal palette. Here is a brilliant video by The Agency for your reference:
e. Font style: You don't want to add a font style that does not go with your video. The font that you use on your property listing videos will leave a lasting impact on your viewer's mind. Choose the right font to help them retain the message easily. Make sure you check the readability of the font size and appearance in different screen sizes. If you don't have a particular font style for your brand, you can select a font style that resonates with your brand logo.
f. Brand logo: Your logo is the identity of your brand. You can find sleek ways to put your brand logo on your video to reinforce your brand identity. You can add your logo in the outro, throughout the video, and in the outro to design a complete brand-compliant social media video for your real estate business.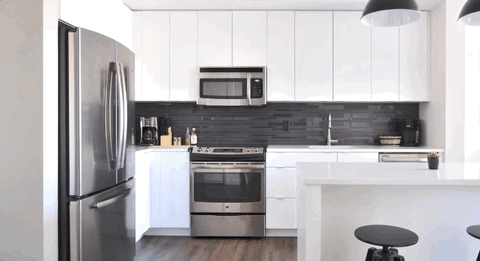 Real estate brand logo video template - Typito
3. Footage:
Selling a house is like selling a lifestyle to your customers. Your customers are equally interested in knowing about seeing the surroundings of the property they may be interested in purchasing. Add sweeping drone shots and classy footage to highlight the classy features of the property. Adding real images of the property may help in converting your potential buyer into a happy customer. When taking drone shots, make sure you shoot at the right time; 'golden hour', or just before sunset, is a great time. Of course, you'll need a good drone too! If you're looking into getting drone shots for the promotion of your home, visit Dr Drone for the best device.
4. Audio:
The success of your video strongly depends on the quality of the sound and the kind of background music you choose. Clear audio that goes with the mood of your video makes your audience feel comfortable. It becomes easy for them to imagine themselves owning the property they saw in the video. Add popular music tracks to add little creativity to your videos.
Have a look at this beautiful property video by The Boutique which will give you lifestyle goals:
At Typito, we understand how video marketing is on the rise in the real estate space. Hence, we've added some classy video templates which will help marketers create a beautiful property listing video in minutes. You can customize the color and positioning of the elements to make it brand compliant. Have a look here:

P.S: Use these templates only if you want to design outstanding real estate listing videos in minutes.