12 Best E-commerce Product Videos with Unique Approaches
The best examples and tips to unlock the potential of e-commerce product videos.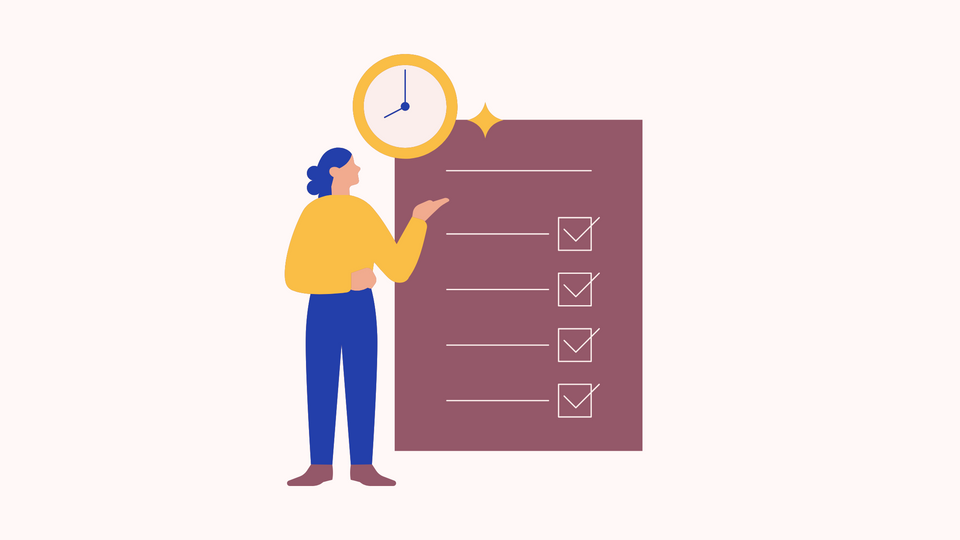 Consumers have become increasingly selective when shopping online. They look for more engaging experiences with a product they're interested in before buying it.
How does this make e-commerce videos such a game-changer in the online shopping experience?
Well, videos go beyond static images and text descriptions. They transport viewers into a world where products come alive, can be seen in action, and are visualized as part of their lives. And the amazing part? You can do all of this in a short in under a minute.
Picture this: You're looking for the perfect pair of running shoes - browsing online stores, reading reviews, and scrolling through endless product images. However, nothing quite convinces you.  You're looking for something with a snug fit, waterproof, lightweight, and comfortable.
Until…
A video catches your eye. You see runners like you sprinting through picturesque landscapes with close-ups of intricately designed shoes that promise comfort, durability, and optimal performance come rain or sunshine.
You begin to visualize yourself effortlessly gliding through with these shoes. And you're reaching for your card to make a purchase before you know it!
In this article, we'll delve into the best examples of e-commerce product videos. Get ready to grab your viewers' attention, showcase your products in the best light, and ignite the desire to click that "Add to Cart" button.
First, let's dive in and make products shine on screen!
If you look at some of the most effective e-commerce product videos out there, you'll notice that there are a few key elements that are common to all.
Short and to the point- The best product videos out there have a clear and concise message. They don't overwhelm viewers with too much information but instead focus on the key points that matter and resonate with the target audience.

Tap into storytelling - One thing you'll notice in successful product videos is the use of compelling storytelling. They create a narrative that connects with viewers on an emotional level, all while showing how the product can solve a problem or improve their lives.

Captivate with visuals and sound -  When it comes to production quality, videos with high-quality sharper visuals, great audio, and seamless editing or animations will stand out. These videos pay special attention to every detail, from lighting to camera angles, to ensure a polished and visually appealing final product. But there are ways to grab attention even if you don't have the budget for a high-production video. Some of the ways you can do this are - a fun and light-humored script, using bold text, and smart editing with easy-to-use tools.

Be relatable - The best product videos are tailored to the specific target audience. They understand the needs, preferences, and aspirations of their target market and create content that resonates with them. The video's tone, language, visuals, and overall style align with the audience's interests and preferences.

Stay on-brand - Product videos should also reflect the brand's identity. They stay true to the brand's tone, style, and personality, creating a consistent experience that reinforces brand recognition and loyalty. In some of the examples below, we'll show you how powerful branding can be a differentiator and make your videos stand out.
---
12 Best E-commerce Product Video Examples

1. Wyze - Let your product speak for itself
This video stands out for a number of reasons - the iconic soundtrack, the creative use of text, it's snappy editing, and how it keeps you engaged right from the start.

Wyze provides a simple and reliable home security solution for everyday users. So it makes sense for them to show you the different ways their security solutions fit seamlessly into your life - and it does a perfectly wonderful job at doing this!
It uses bold text and short clips to give you a snapshot of the Wyze Cam's features, highlighting its affordability and ease of use - all in under a minute!
You don't always have to have a face or a voice explaining features and product highlights, sometimes you can let your product speak for itself with powerful visuals. And for better clarity, it helps to have bold text to leave your audience hooked on the key points.
2. Floyd - Keep it simple and brief
Sometimes when you have a wonderful product you're tempted to showcase your product with all of its features and various functionality. In this example you'll see how 'less is more' can be quite powerful.
In this video, they ask a simple question 'How Sturdy is a Floyd Bed?' and show you just how sturdy it is with a bunch of adults and kids jumping on one of their beds. The way they approach their videos aligns with their approach to design  - simplicity and functionality. And this is what sets this example apart.
4. Allbirds - Focus on what makes you different
There are over 1000+ brands in the market crafting shoes for optimal performance, but not many brands that have a unique approach to design and a commitment to sustainability. Allbirds prides itself on creating one of the most comfortable shoes from natural materials.
And this is exactly what they highlight in their videos to stand out. It wonderfully puts snapshots so you can visualize the journey of their shoes from the raw materials to how they perform once laced on.
Emphasizing the unique selling points of your product, such as comfort, sustainability, or quality can be a way for you to stand out from the crowd.
5. Cocokind - Simplicity goes a long way
Cocokind's skincare e-commerce videos stand out with their simplicity, showcasing a step-by-step skincare routine using their clean and conscious products.
These videos go beyond just promoting their products – they educate viewers about the benefits of natural skincare ingredients and highlight the brand's commitment to transparency. And they do all of this without any flashy video production, marketing buzz, or hype. Just people with real skin textures, plain bold text in the center of their videos, and soothing music in the background.
In a raw, natural, and yet impactful way, Cocokind's choice to keep its videos raw and natural creates a sense of trust and authenticity among its viewers. This allows them to create impactful videos while staying true to their commitment as a skincare brand to be transparent and honest.
6. Bombas - Go beyond just selling
What sets Bombas' e-commerce videos apart is their emphasis on being specially designed for comfort, and the social impact they continue to make.
Their videos not only highlight how cozy and comfortable Bombas socks are but also showcase the brand's commitment to making a positive social impact.
Whether it's their one-for-one donation model or their dedication to providing socks to those in need, Bombas makes it clear that purchasing their socks goes beyond just a fashion (or comfort) statement and makes a big difference.
With a focus on comfort, social impact, and a variety of options, Bomba's e-commerce videos appeal to socially conscious consumers looking for both style and substance.

7. HelloFresh - Leverage visual storytelling
HelloFresh's videos create an immersive experience, taking viewers through the process of receiving a HelloFresh kit and preparing a delicious meal. They use engaging visual storytelling to build a connection with customers and keep them engaged.
HelloFresh's videos effectively demonstrate the convenience and time-saving aspect of their service, showcasing how it simplifies meal planning and grocery shopping.
They carefully craft videos to highlight key aspects of your service- convenience, time-saving, and of course WYSIWYG (or Eat). With clear and concise instructions, they make cooking at home feel effortless and enjoyable.

9. Warby Parker - Make action easy

Warby Parker's e-commerce videos shine by effectively drawing attention to the detail and craftsmanship that goes into each pair of glasses. This helps foster confidence in the quality and style they offer.
The video highlights the convenience of their home try-on program, allowing customers to experience and try their glasses before making a purchase. This works well to reduce barriers to entry, making it easier for customers to take the leap and find the perfect pair of glasses without the traditional hassle of in-store shopping.
Through their e-commerce videos, Warby Parker emphasizes their commitment to both design excellence and customer convenience, creating a compelling and confidence-building shopping experience.

10. Purple - Lean into your brand personality
This example switches things up a notch with an unconventional approach to their video and if you watch the video - you'll understand how wonderfully this worked to keep you engaged till the end.
Purple Mattress video stands out with its unconventional product testing using an egg. With engaging visuals and a snappy script, they were able to show you the mattress's optimal comfort and support.
In fact, they use creative scenarios in most of their product videos to showcase the mattress's ability to provide optimal comfort and support.
Engaging in demonstrations or tests is a great way to build trust and credibility with potential customers. It doesn't have to be as unconventional as Purple's raw egg test, but as long as you're able to communicate the product's benefits clearly, you're off to a good start.
11. The Grommet - Reel attention with storytelling
Storytelling is a powerful way to compel attention without trying too hard. Paired with bright colors, eye-catching animations, and a light-hearted script, this is a perfect balance of engagement and fun.
The Grommet's video stands out with its authentic storytelling, effectively highlighting the company's mission to support innovative products and small businesses. The video showcases the diverse range of products and their creators, creating a connection with viewers.
Sharing your brand's mission, values, and commitment to supporting unique or innovative products can help you resonate with your audience and foster loyalty.

12. Oars + Alps - Make an impression

Oars + Alps' video stands out with its powerful visuals in their video to project their product as being built for people with an active "on the go" lifestyle. Their videos often show clips of people working out, or on the move - a nice way to visually build relatability with their target audience.
Their approach to videos once again ties into their brand vision without overwhelming viewers with unnecessary details about their product. Small businesses can learn from this example by trying to explore how you can align visuals and messaging with how their audience would like to see themselves. In this way, you've tapped into relatability and a sense of aspiration that allows you to connect with your audience.
Make an impression with your video - because even if viewers don't have an immediate need to buy something you sell; when they do they might just recall your video and you'll be the first choice they consider.
In case you may have missed out on a point or two from the above, here's a quick recap of all the key points we've outlined above.
A recap of unique approaches you can try out:
Let your product speak for itself with powerful visuals.
Keep it simple and brief.
Focus on what makes you different - whether it's your unique solution,  strong branding, or a social impact you passionately tie your product.
Simplicity goes a long way in communicating a sense of transparency, trust, and authenticity.
Go beyond just selling and purchases mean more to your customer than just getting their money's worth.
Explore visual storytelling to build an engaging connection with customers.
Make it easy to customers to take action by reducing barriers to entry with free trials, discounts, and more.
Engaging in demonstrations or tests can be a great way to build trust and credibility.
Make an impression - leave people thinking about your video long after they've watched it.
---
Wrapping it up
And it's a wrap! - Our top examples of e-commerce product videos we've come across. We hope these examples inspired you to try out new approaches or find alternative ways to position your product by leaning into your branding.
And finally, the single most important goal for product videos is to address the little questions customers might have before buying your product, just like they might have asked if you were talking to them in person.
You don't have to answer every question, all at once in a single video, but you can creatively weave these answers into simple and concise video stories that showcase your product in the best and most genuine way.
Creating e-commerce videos is one of the best ways to drive traffic and boost conversions on your e-commerce store. Once you're ready with an approach that fits your brand we'll help you visualize that idea into a creative product video on Typito.
You can try it for free and see how it can help you easily create wonderful videos with clips, text, animations, subtitles, and more.
So, what do you say? Are you ready to give easy video editing a try?