How India's biggest Covid-19 Campaign Produced Informative Videos
It was the beginning of May 2020, and the Government of India had just extended the first nationwide lockdown that started on March 24, by another 2 weeks. While the country was doing its best to flatten the curve during the first wave of the Covid19 pandemic, there was one specific challenge that was looming around threatening the implementation of the Government's protocols - effective dissemination of the information to the masses.
Pragati, a journalism and mass communication graduate, understood the severity of the problem more than anyone else. She had just moved out of her latest job as a PR and social media consultant and decided to volunteer as the head of social media with Startups vs. Covid-19 (SvC19), one of the biggest initiatives of India to tackle the spread of Coronavirus during the pandemic.
From her point of view, there were two big hurdles to overcome to disseminate relevant, helpful information to the masses in India:
(a) To reach all Indians effectively, you had to create information assets in at least 8 different languages: Hindi, Bangla, Gujarati, Tamil, Telugu, Kannada, Malayalam, and English. You also needed a content machine that respects the vernacular diversity in the country.
(b) The notices and pamphlets issued by the Government via their websites were hard to consume for all practical purposes. They were multi-page PDFs that most people would find it challenging to navigate. There had to be a better way to extract the crux from these announcements and disseminate this to the masses without diluting the essence of the message.
From Pragati's experience with multiple media formats, she knew that video would be the most apt choice for disseminating relevant information to the Indian population. Her primary choice of platforms for sharing the messages was Twitter and WhatsApp. Twitter could help her ride the wave of some of the biggest social media campaigns initiated by SvC19, and WhatsApp happens to be the most effective channel to distribute content in second and third-tier cities and towns in India.
First attempt with Video
Pragati started experimenting with video using Adobe Premiere Pro. After trying out a few different video formats, she decided to create videos that emulate the informative videos created by the World Economic Forum (WEF).
She immediately realized the challenge of using Premiere Pro. The process of editing took 2-3 hours to complete, and she understood this won't be scalable since it would be hard to delegate video editing and publishing once they need to start creating more videos. Premiere Pro or any similar video editing tool would require you to go through a learning curve, and that would stop her from being able to get help from the volunteer pool who was part of the SvC19 initiative.
She had to find another way to produce awareness videos for social media, and that's how she came across Typito.
Typito for Informative Videos
Pragati and the Startups vs. Covid-19 social media team had a problem scaling the video content creation process, and Typito appeared to be a no-brainer solution for them. The ability to create text videos fast and easily made it an intuitive choice for the SvC19 team's content plan.
Pragati's team started using Typito for creating text-based WEF inspired videos.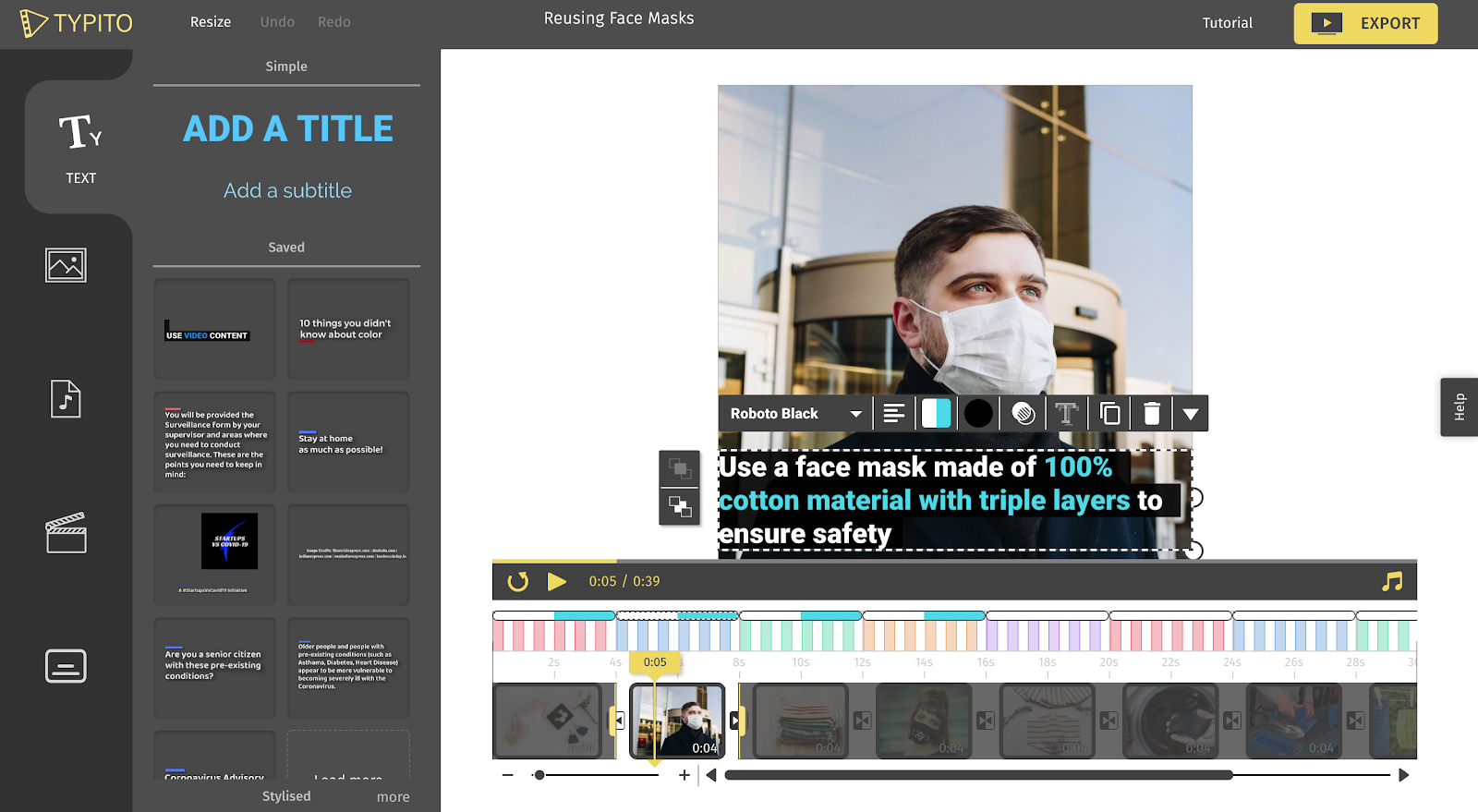 SvC19 Social Media team designing a video on how to reuse face masks
These videos were designed and optimized for video watching behavior on social media. The videos were 1:1 in aspect ratio (or square videos as they are called) and were usually not more than 45 seconds in duration. This made it easier to consume and share on social media and WhatsApp.
https://twitter.com/StartupsvsCovid/status/1269977551167909893
With Typito, the team was able to produce videos in less than 20 mins, and the real-time preview capability of the product made it easy for them to fast track the video review process. You didn't have to export the video or have a ramp preview to see how the final video would turn out. The product's ability to support multilingual fonts made it possible to create videos for different languages easily.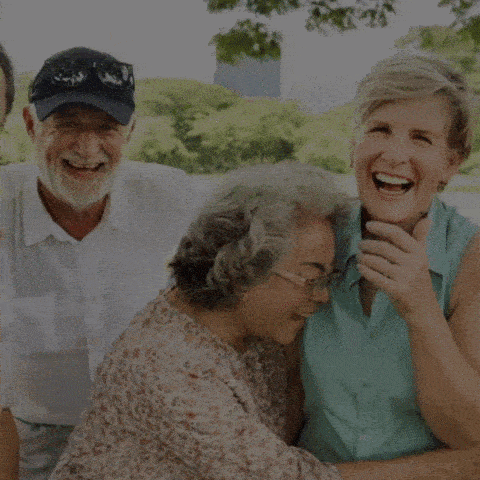 SvC19 used Typito to create informative videos in all major Indian languages.
SvC19 Video Creation Process
What is also worth understanding better is how Pragati and the SvC19 content team innovated to develop a process that enabled them to create videos with very low turnaround time.
As Pragati told us, "It was imperative for us to create content really fast while ensuring 100% accuracy of what we were publishing in the form of videos. We used to wait on developments from the Government and trusted bodies like the World Health Organisation. When an update arrives, we used to take it through the "aam aadmi" filter or put in other words, what angle of the update would be most contextual and relevant to a common man in India. Once the crux of the story is identified, we write a short script for the video based on the content and then add them onto Typito with the contextual stock footage or other media that goes with the script. This discipline helped us create videos in less than half an hour and share it with our review team."
The process of innovation made it possible for Pragati to decentralize the video creation efforts and enable a bigger team to create videos for SvC19.
Typito for Causes
As we know, the battle with Covid-19 is an ongoing one, and Pragati is still at it with the SvC19 team. If you are fighting for a cause and want to create impactful videos for storytelling, check out our 50% discount plans for nonprofits. Keep fighting the good fight!