How a Realtor Built Better Brand Awareness & Connections with Well-designed Videos
About Dana Gain
Meet Dana Gain, a REALTOR  with Right at Home Realty, Inc. - Canada's largest independently owned real estate brokerage firm. With over 5400 realtors, their expansive network is spread across twelve different cities in the province.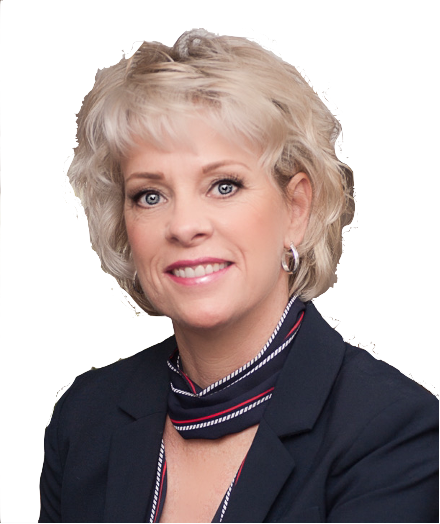 Dana Gain, REALTOR with Right at Home Realty, Inc
Dana has developed a unique approach for her potential buyers and sellers from prior industry experience and using her impressive communication skills. Building a strong relationship with clients to help them find perfect homes or sell real estate has been central to her work. While her natural ability to connect with people makes this a breeze, she still needed a way to effectively communicate with potential clients online. Like every business, having a well-designed website helped her connect with more people. The availability of reliable web designers in melbourne (and other places) makes it easy for businesses to market their products and services through their websites.
As in the case of many such businesses, Video emerged as a conducive medium to facilitate such conversations within the real estate landscape. While real estate photography has often been used by realtors in a bid to obtain quality images to showcase their properties on listing websites or apps, nowadays, there are newer forms of exhibiting properties online, such as 3D tours and videos. Since Dana had worked with videos before, dabbling with video seemed like a natural fit for her.
The Goal and Challenges
Using video to stand out in the real-estate landscape
The real estate industry is competitive, and many have taken their brand presence online, making it even more challenging to stand out. However, Dana was convinced that video (apart from gaining knowledge about expired listings and for sale by owner leads) would a smart way to build rapport with potential clients and stand out with a great first impression that conveys her knowledge and expertise in the industry.
Although she had a clear understanding of shooting videos and the key ingredients to craft highly engaging and compelling videos, there was still one challenge. She hadn't really edited a video before. This meant she needed to find a way to easily edit videos while having the freedom to illustrate her ideas on video design the way she wants.
The Solution
Building strong brand connections and sharing local expertise with potential clients
Typito simplified the editing process for her. With the nuances of complex editing out of the way, Dana could now translate her ideas into well-designed videos with ease.
One of her chief concerns was the time it would take to learn how to use a video editing tool. However, with Typito's intuitive workspace, she scaled down her learning curve considerably, taking much less time than she would have otherwise spent on mastering more complex tools.
Text is one of the primary design components of videos, particularly for informative videos that discuss multiple topics. Dana was looking to add text captions to her videos to help the audience resonate with her message and help her highlight the key takeaways from her videos.
With Typito's Text Effects, Dana could choose from a range of stylized and unique graphic text overlays to add titles, captions, lower thirds, and more. She also had the flexibility to play around with the text styles and customizations to match her brand style in just a few clicks.
Using Typito, Dana was able to create videos in no time, and post them on social media platforms such as Facebook and YouTube directly from Typtio to reach out to potential clients online.
Dana expanded her video content, now that she had an easy channel to turn her great ideas into videos. She soon began to use video on her website to build a valuable client experience with a range of videos that shed light on her knowledge and expertise, feature common real-estate FAQs, showcase new property listings in the market, and more.
Understanding Dana's approach to Video Design
Let's take a look at one of her FAQ-styled videos.
Open with a Strong Brand Presence
Dana's videos open with a professional intro and powerful branding cues - the website name in the top left corner and the logo in the top right corner of the frame. All of these elements of video design elements and the way they're used, build a distinct style for Dana's videos.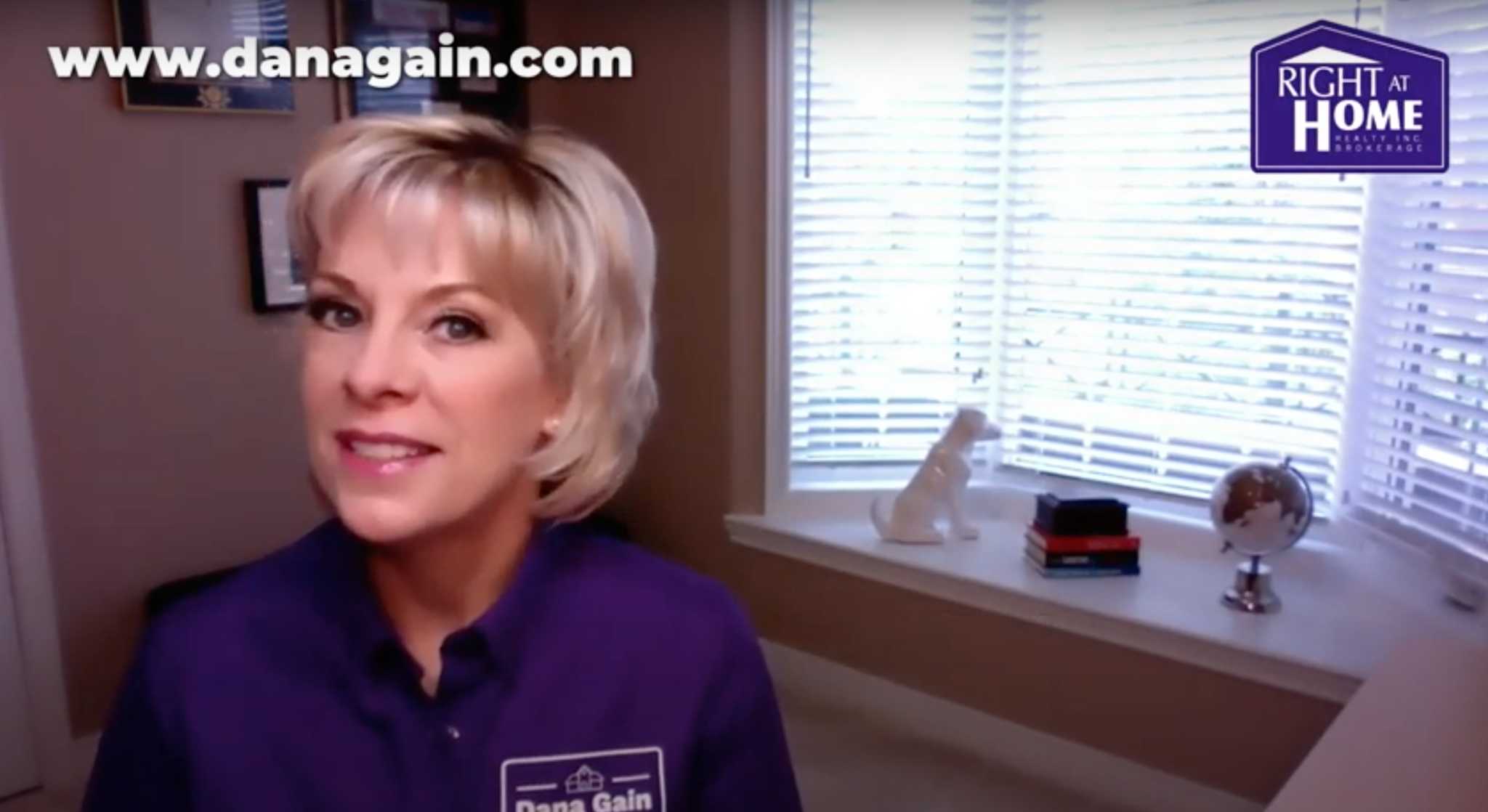 Adding a logo or even a business website to your video is a great way to boost brand recall.
Consistent Branding goes a long way
All the overlays used in the video resonate with Dana's unique brand colors which is a great way to keep branding style consistent.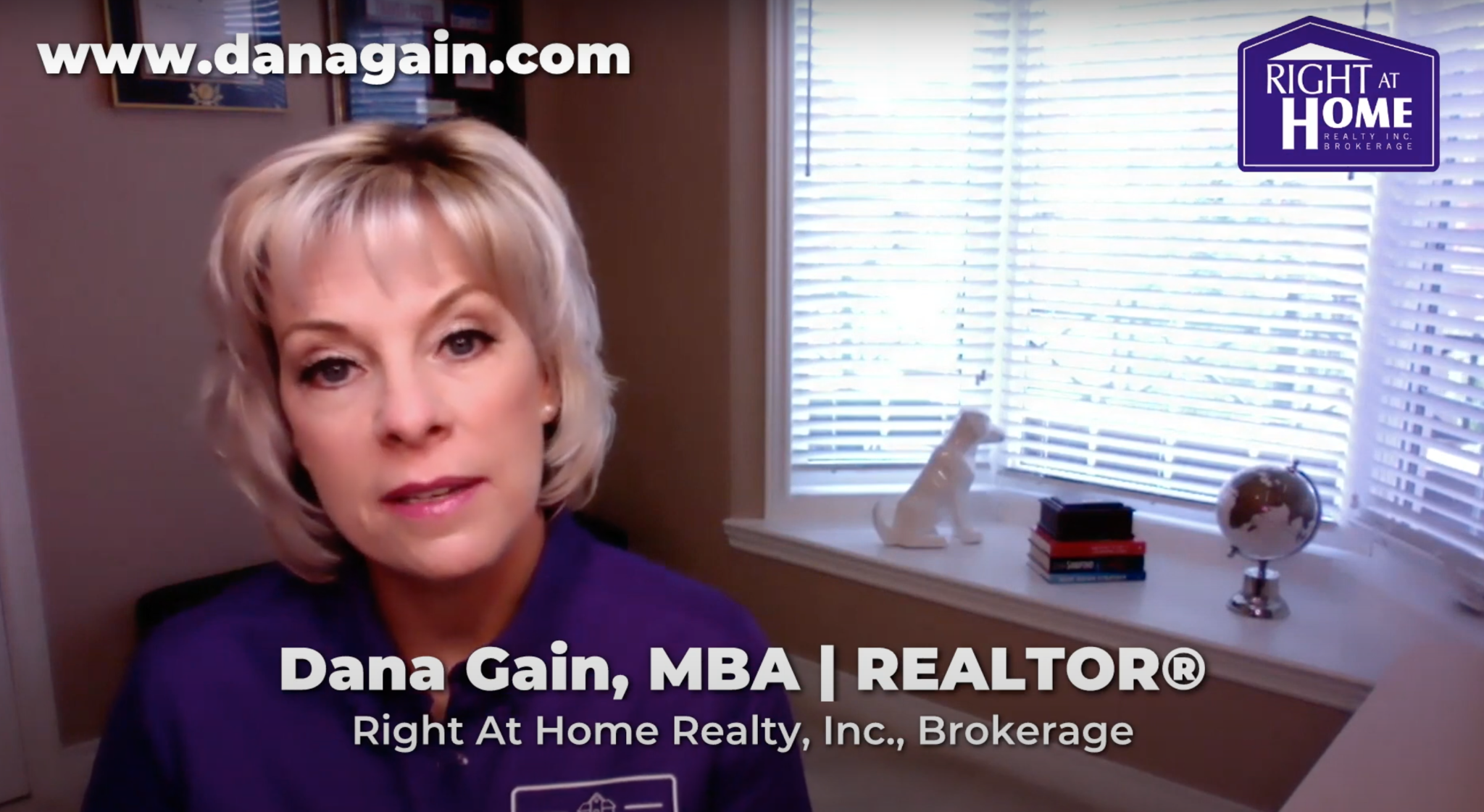 Text on Video Amplifies the Message
Adding an intro text title in the opening screen is a great way to introduce the topic of the video and to give viewers a sense of what to expect.
Bonus: Style the intro text title to match the rest of your video style and color palette. On Typito, you can use the Brand Kit to ensure that your brand assets are consistent across all your video creations. Best of all, these assets are just a click away.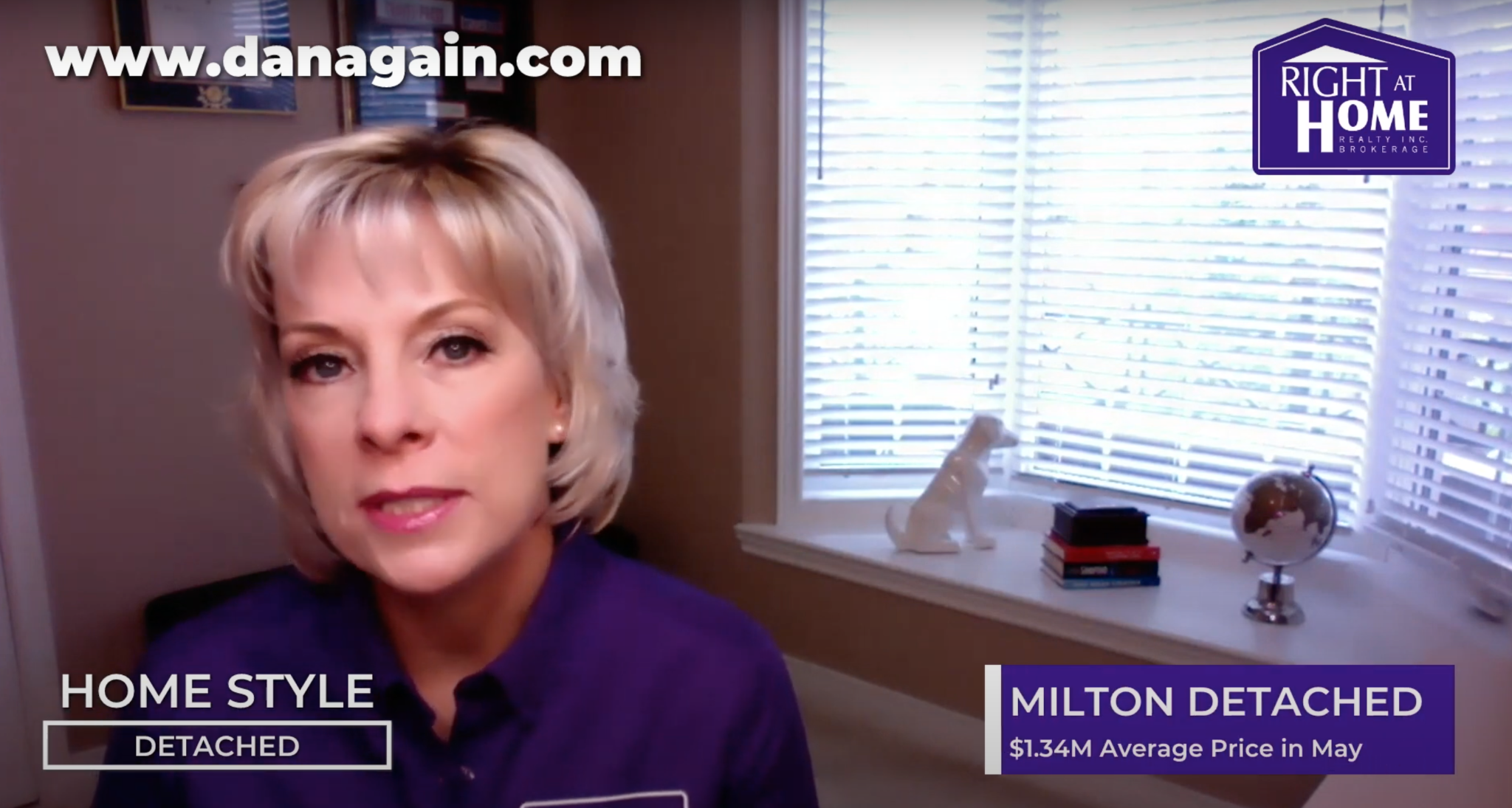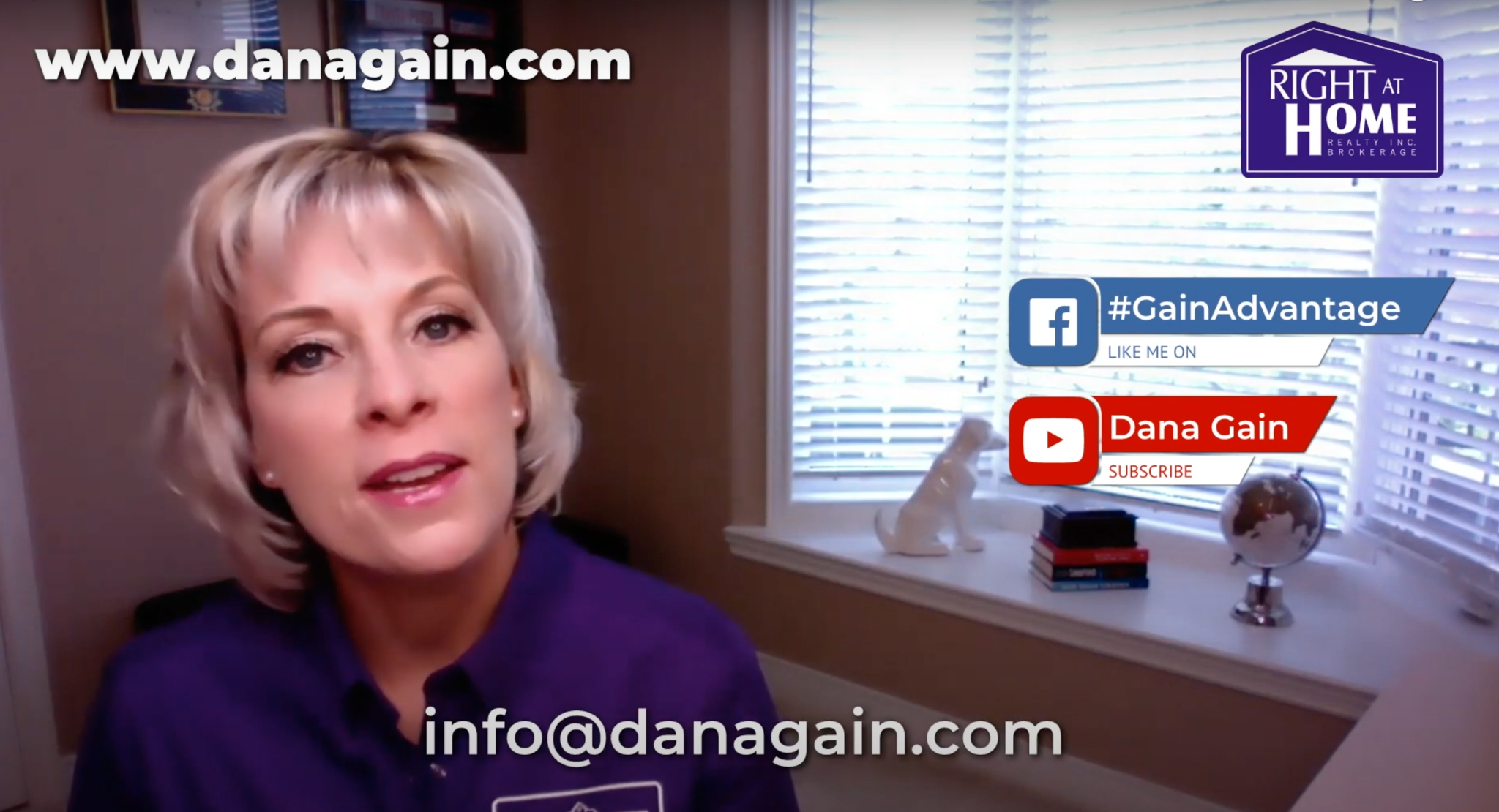 It helps video creators stand out from the crowd when you have your designation and name boldly displayed with a professionally designed Lower Third overlay on the video.
Lastly, the outro call-to-action overlays are great for flaunting brand presence across social media channels, and as a quick reminder on how customers can get in touch.
The Outcome
Building interest, engagement, and lasting relationships with clients online
Video helped Dana attract new potential clients by showcasing her commitment, consistency, and professionalism while ensuring her current customers feel they made the right choice by consulting with her for their real estate needs.
With Typito, she can communicate her brand with her potential clients with her unique style and professionalism.
She can leverage her creative skills and smartly integrate her video content strategy to support all of her marketing efforts. With a higher reach than before and an increasing base of new clients, she can connect with new clients by discussing topics that interest new potential buyers while strengthening existing relationships.
Videos that talk not only about the entire process of home-buying, but also about adjacent topics that potential homebuyers might not be familiar with, can greatly help with engagement. Providing information on things that they will likely require after purchasing a home or before selling one can prove to be useful for a lot of people, thus encouraging more views and shares, as well as potential leads as a consequence.
While video continues to be Dana's go-to medium to communicate effectively and connect with people online, video marketing is also starting to become instrumental in drawing in new leads and enticing potential clients.

Video Marketing has been a powerful tool and continues to grow in every industry. Typito can help you make professional-grade videos for your real-estate business without the hassle of complex video editing. Want to experience smooth and simple video editing? Head over to Typito.

Get inspired by Typito's Real Estate Video Template Collection