Typito Got an Upgrade: Here's Why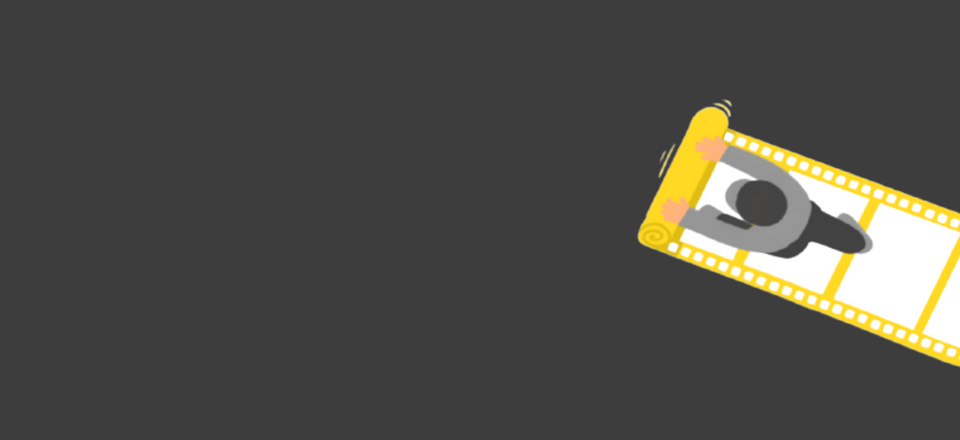 Flashback: November 25, 2016
Novembers are pleasant in Bangalore, India. They're the perfect buildup to the promise of cool weather for the upcoming months - it's not too harsh, it's not too timid. It's just perfect with an occasional breeze that involuntarily nudges your right hand to reach for the handle of the coffee cup.
On a similar evening, I ended up compiling our story about why we decided to build Typito. I felt pretty good when I finished the article with these lines:
"And that's what Typito has set out to do- To enable anyone and everyone to unleash their creativity on videos with the same freedom of thought and expression as a 5-year old does with her first version of 'My Family'."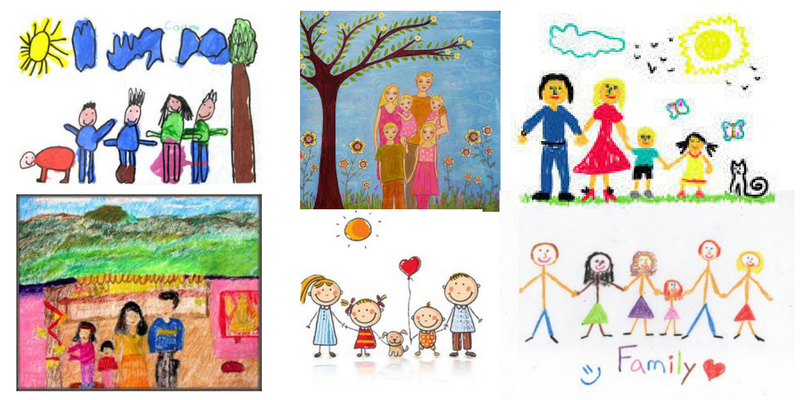 And as long as the world values creativity and imagination, Typito will stay. For good. And videos will change forever."
When I reflect on our journey, I feel proud that we did our best to stick to a cause that felt close to our hearts. I learned that the market forces don't understand or even want to understand where someone's heart lies, but it's a good feeling for a team to collectively put their effort into something that they believe is the true north star.
More than 4 years later, despite a lot of persuasions to move into adjacent domains like enterprise video creation, automated video solutions, etc. that supposedly help you with the financial rewards of "moving up-market", we've found ourselves working hard to make it easy for the layman to create videos for impact. And the north star gradually appears to be clearer for us with the clouds parting ways.
This article is a natural extension of our first story - its purpose is to discuss what's coming up in Typito 2.0, which will be released on April 12, 2021, what principles we've followed to get here, and why we are doing this. And it has to start by sharing what we've learned so far.
3 Years of Learning
---
We officially launched Typito for the world on September 29, 2017, and since then, it has been quite a crazy rollercoaster ride.
We thought "democratizing video creation" and making it accessible to all was going to be an easy ride, but we realized it was nowhere close to that. But during the perpetual insanity, there were moments of calm when we were able to reflect on what we were learning, and here's a super-condensed version of that:
1. It's all about the Storyteller.
We used to think that helping everyone create compelling videos to build an inclusive, more accessible tooling (or video editor, if you may). We learned that better tooling is the desired outcome. Still, the goal is to help our customers become better at telling stories and provide them an interface where they can articulate their ideas clearly to their desired audience. Typito wants to achieve this outcome using video as the medium. Our new experience is built for storytelling using videos.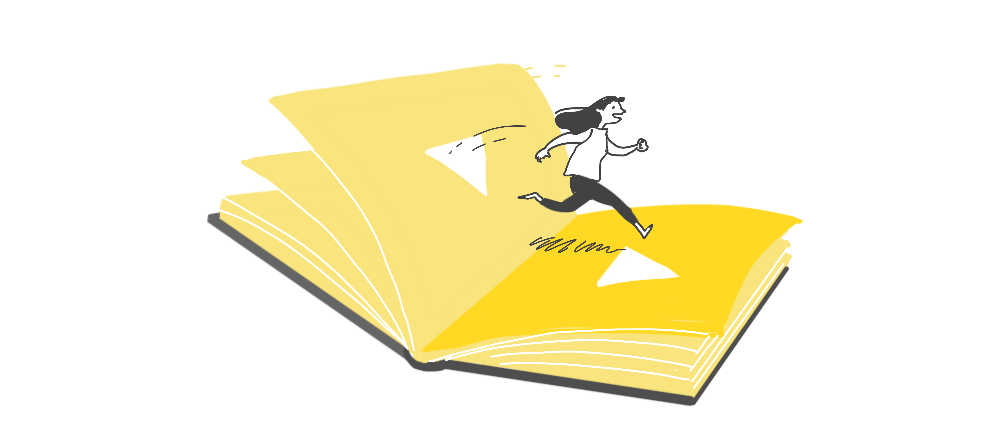 2. Key is to become a transformative tool for thought
We were able to talk to more than 750 customers during the last 3 years (and chat with many more) to learn about their motivations to use Typito. Among the users whom we regard as the most creative video creators, we found a very interesting pattern - they were able to look at Typito as a medium to compose something that they believed did justice to their story.
The application became a tool-kit for their creative expression. In its best avatar, a user experience like this can be termed as a transformative tool for thought, much like how a language helps people communicate and share ideas that lead to exponential impact because of collaboration.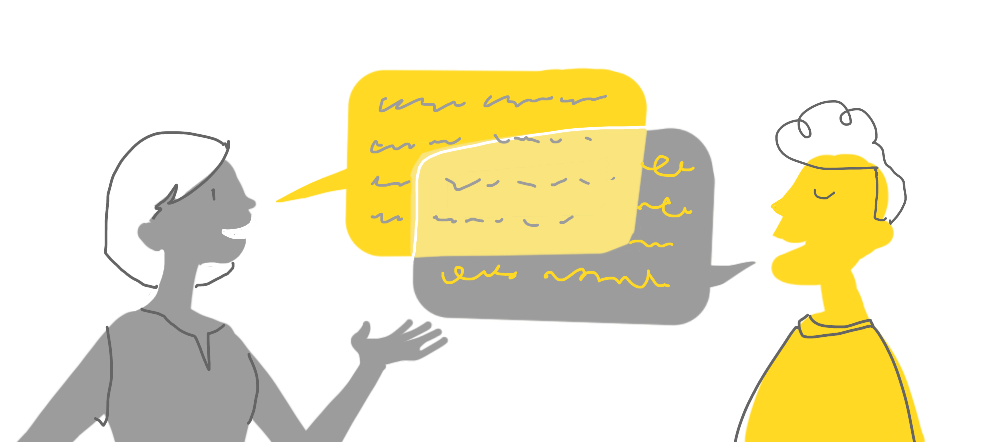 3. We are solving a Video Design problem, not a Video Editing problem.
We realized that our customers are looking to become a better storyteller version of themselves when they sign up on Typito. Their immediate need might be to engage in a video editing function, like putting together a few clips together with a catchy title so that the video looks professional.
But gradually, they become open to the idea of composing a story with video, thinking about what colors to use for the text effects, coming up with a guideline on how to use brand elements - they graduate from becoming a video editor to a video design. They think of the end product - the video, and how they can make it engaging and compelling using the video design elements or the building blocks provided by Typito.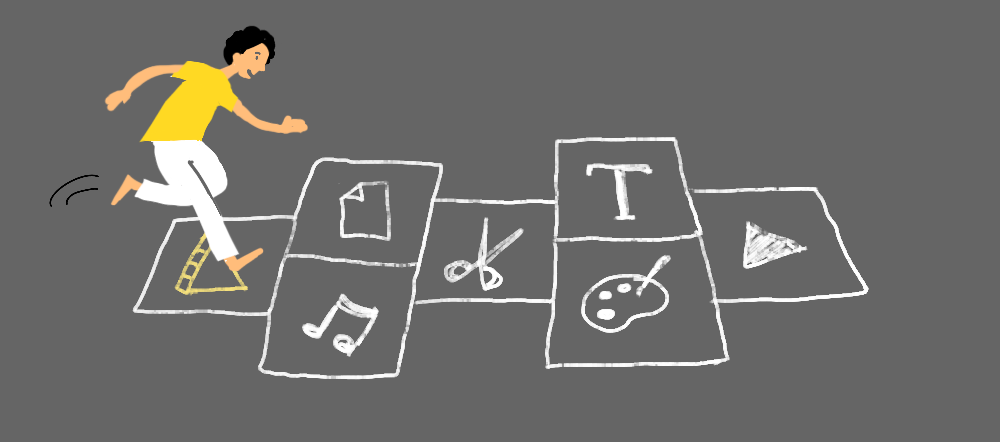 Typito 2.0 - What is the Promise?
---
After thousands of hours of conversations with our most active customers and almost a year of design and engineering experiments, we feel confident that Typito 2.0 has given us an opportunity to present a design tool that's built for video storytellers.
We are excited to validate our thesis based on the learnings and introduce it to you, the creator, with the utmost humility and vulnerability. Here's what Typito 2.0 has been designed for:
1. Flow We believe video design is a creative process. As firm believers of the concept of Flow, we've designed the experience to have a minimum number of distractions and interruptions, like switching your context while working on a text effect for example. Whatever time you spend on Typito, we want that to be a fulfilling experience that leaves you creatively charged. We've introduced subtle user experience delights designed to make this possible.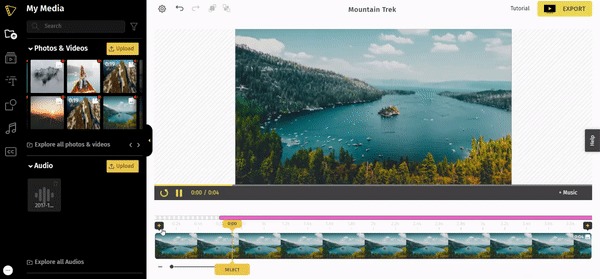 2. An improved workbench Like you, we also believe in the adage, "a poor craftsman blames his tools". But we also strongly feel the best-designed tools can elevate one's workmanship. That's what we have tried to do with Typito 2.0. We've tried to be very conscious of the options we provide, the space we allocate for different functions and being mindful of all of this while providing a premium video design experience.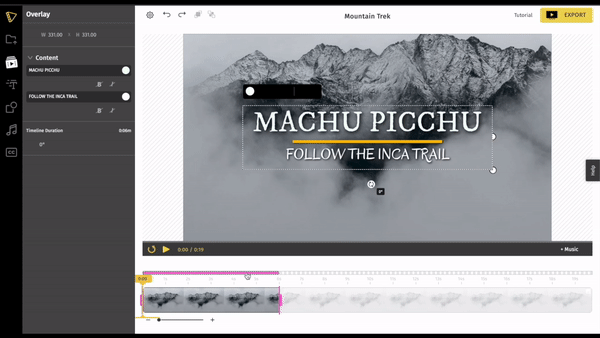 3. Time savingsWe are big fans of nudges, the right ones that help you design better and faster. The new Typito experience will have video templates and other constructs that are great defaults for you to get started with your project. This, we believe, would help you design videos at least 50% faster than in the previous version of the product.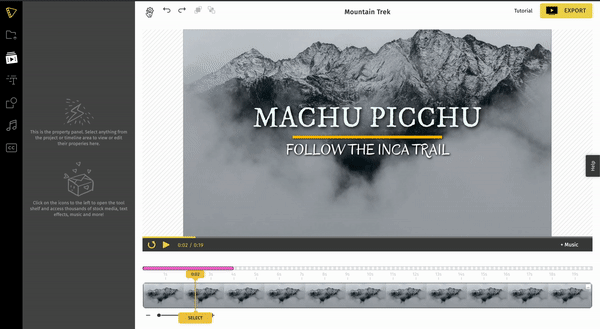 4. Creative collaboration
We've learned in the past couple of years that collaborating is not just allowing multiple users to access the same projects. It should help creativity exchange hands. We've built new building blocks in Typito 2.0 (featuring Sequences and others) that help you collaborate more effectively with your team.
Sometimes to seek truth you have to go back to the beginning of your journey and get started again with the insightful learning you've acquired over the years. This is precisely what we've done with Typito 2.0. It was not easy but we are convinced that we've crafted a better experience for video storytellers.
I hope you will give Typito 2.0 a try and let us know what you think 🤘😄🤘
~Matthew CEO, Typito