How a Shopify Store Owner Improved CTR 250% with Emoji Videos
"We have worked with Matt and his team at Typito and it couldn't have been easier! With their help, we are now able to create good looking videos in the twinkling of an eye for our main audience on Facebook. I must say that this tool is so unique and has the best text animations and social media captions out there. Since we started using Typito, our sales have skyrocketed and our Click-through-rates (CTR) went from 2 to 5, that's one kind of a deal! I can't thank Typito enough for all their help, professionalism and the ability to listen to their customers and come up with updates and improvements!"   - Daze N' Taki
Introduction
Shopify is a simple and easy to use e-commerce platform for online stores and retail point-of-sale systems. Whatever point-of-sale system is used (see this site to view the options), Shopify can help it to excel. The company has more than 600000 merchants using the platform as of April 2018. Many online entrepreneurs could opt to get in touch with professionals (like a Shopify Agency) to get their business going. span style="font-weight: 400;"> Just like many others all over the world, Daze N' Taki, an online store owner on Shopify, mainly emphasized on creating Product Deal videos for social media platforms especially Facebook. A trend in video marketing, product deal videos showcase products along with interesting deals, and captions which mainly include call-to-action (CTA's). Daze N' Taki's product videos aren't just simple product explainer videos but are also a way of experimenting with the kind of video ads that would work best on Facebook and can be further invested in.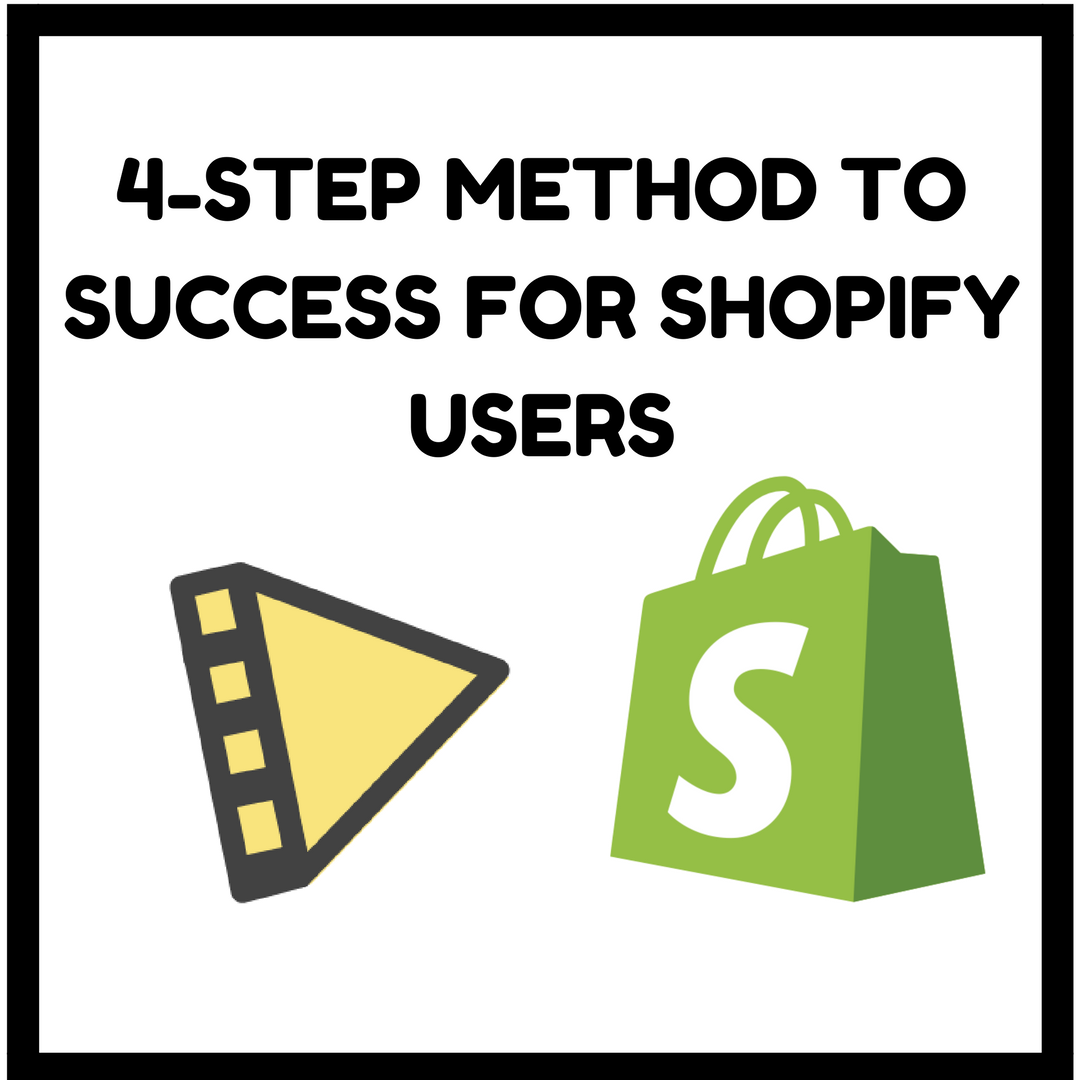 The Problem/Challenge
One of the main challenges that Daze N' Taki faced with regards to producing product videos were - to find a tool that would help them add social media captions to their videos with ease and looking for an avenue to explore the possibilities of increasing CTR (Click Through Rate) through their videos on social media.
The Solution
A casual Google search led them to Typito and since then things have been easier for Daze N' Taki. Typito's easy text addition feature and a wide collection of motion graphic text templates is very similar to what the Shopify users look for. From the collection of stylised text, what mainly caught their eye was the lower third option to insert motion graphic text. The customisable templates also allowed them to add simple and engaging social media captions.
Daze N Taki's videos generally required captions that showcased the product displayed in a simple bold font, highlighted by a color or two. To be compliant with the brand, Daze N Taki made sure to have a logo placed on either side of the top corners of the video.
One of the best examples of the type of videos they create are the Odditymall videos. Here's a GIF of one of the Odditymall videos with the emoticon, and text on the letter padding and the logos on the bottom corners.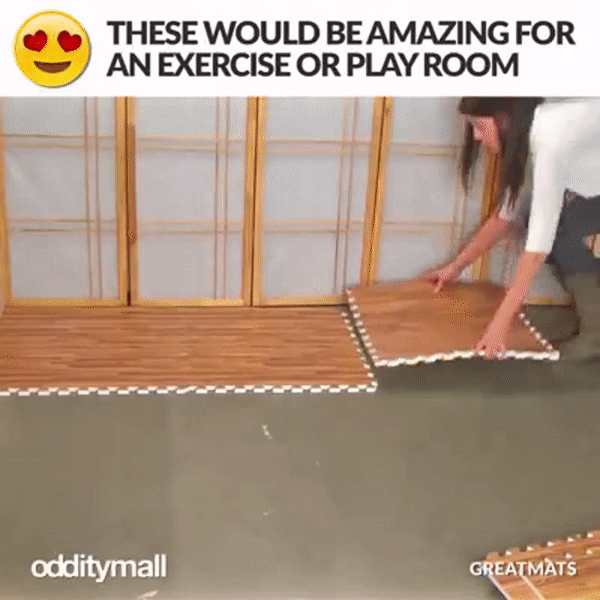 Now have a look at how exactly can you create this video on Typito.
Step 1: Change the aspect ratio to 1:1 Square Letterbox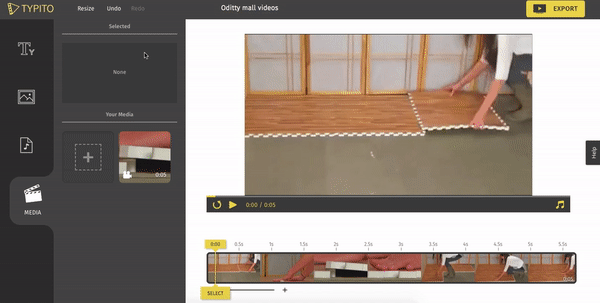 Step 2: Add the emoticon and brand logos on the letter paddings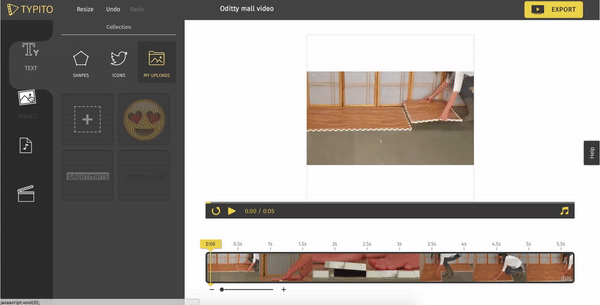 Step 3: Add social media caption to your video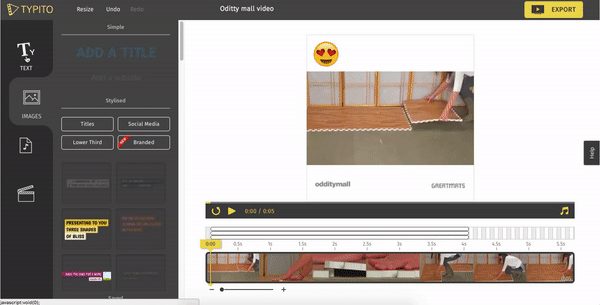 Check out the final video created on Typito: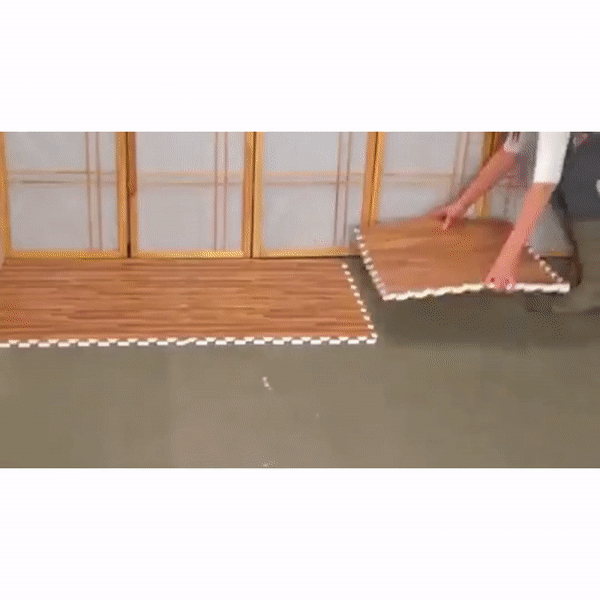 After seeing the astounding success of Emoji videos for Shopify users on Facebook, we recently launched a couple of emoji selector templates in Typito Templates. Click here to check them out.

Emoji templates on Typito
Here's a quick infographic on how to create videos for Shopify using Typito: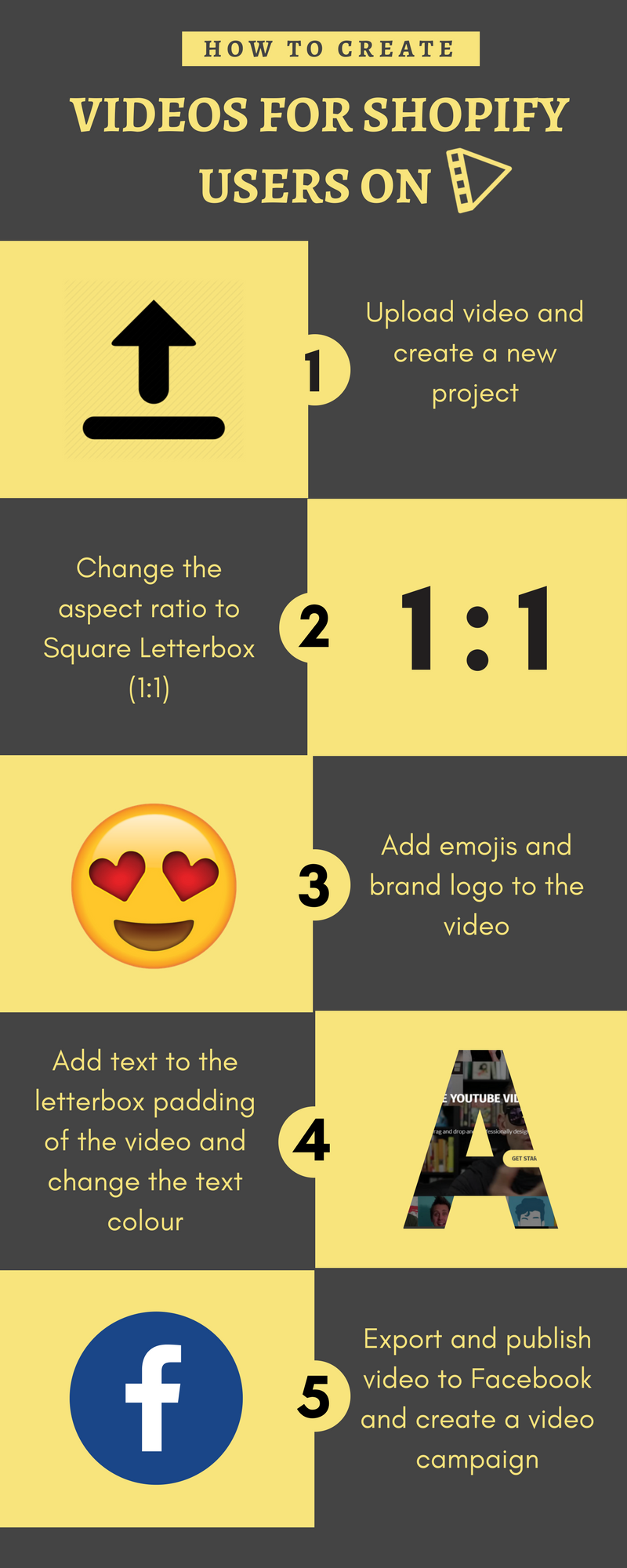 The Result
After choosing to use Typito for their video editing challenges, Daze N' Taki soon witnessed measurable changes. The videos soon resulted in a remarkable increase in their CTR from 2 to 5. With the right kind of social media captions added to their videos, they were able to boost twice the returns they were hoping for.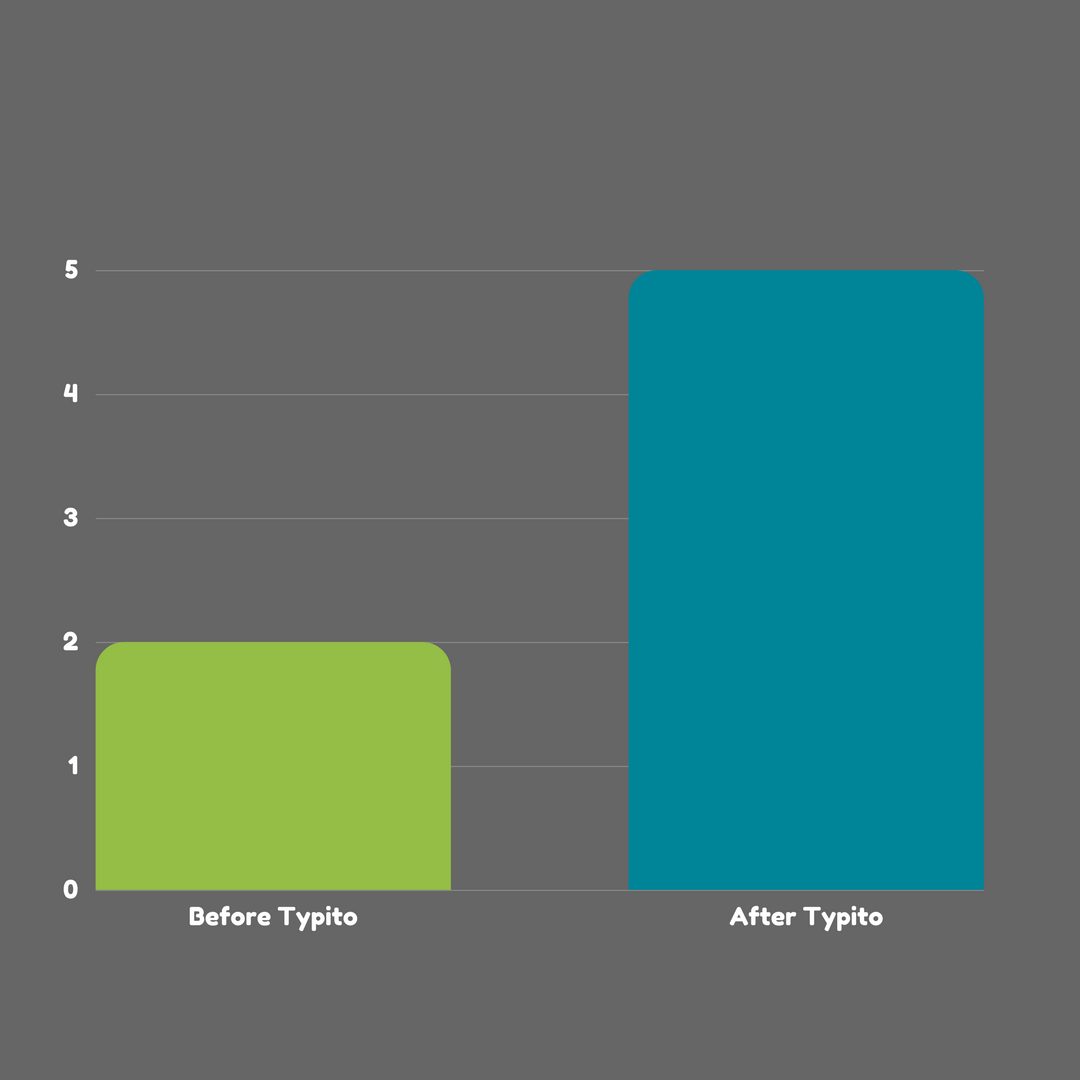 Conclusion
Just like Daze N' Taki, most shopify users' goal is directed towards effectively reaching out to their target audience with maximised returns. Since product videos aren't essentially lengthy and are usually kept simple by most marketers, textual content that could vary from a description of the product to a call-to-action caption becomes a significant part of the video. While most of us have scrolled past such videos on Facebook a couple of times we don't realise the kind of reach these videos span across or the enormous audience attention these might gain.
After looking at Daze N' Taki's success, it makes us proud to be a part of it and we hope we're able to reach out to other video marketers with similar strategies.
This 4-step method worked well for Daze N Taki and can be picked up by several other Shopify users.
Step 1: Create videos for multiple products on Typito with social media captions, overlay graphics and brand logos
Step 2: Publish Facebook ads for all product videos
Step 3: Assess the best performing product video campaigns
Step 4: Run high-budget Facebook ad campaigns on the best performing videos for higher sales.
Here's a graphic representation of the same.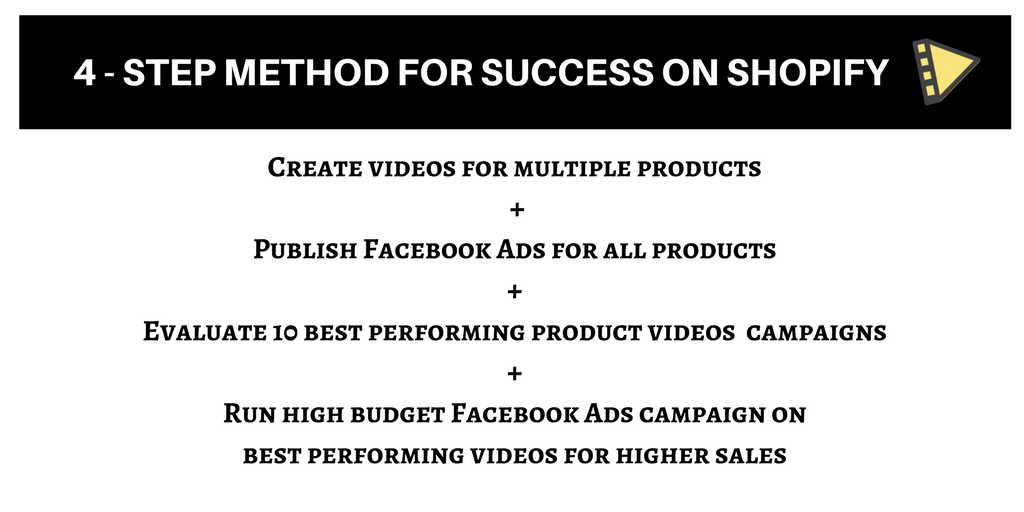 This 4-step method is a smart move as you'll shell out only on the videos that have already worked well in your online followers' circle. Hope this blog post gives you a good perspective on how to use AB testing to get the best results from video campaigns on Facebook. Try it out and let us know how it works for you :). And do share your thoughts on other ways to boost your growth on Shopify.