IGTV for Nonprofits: How to use IGTV and Spread Awareness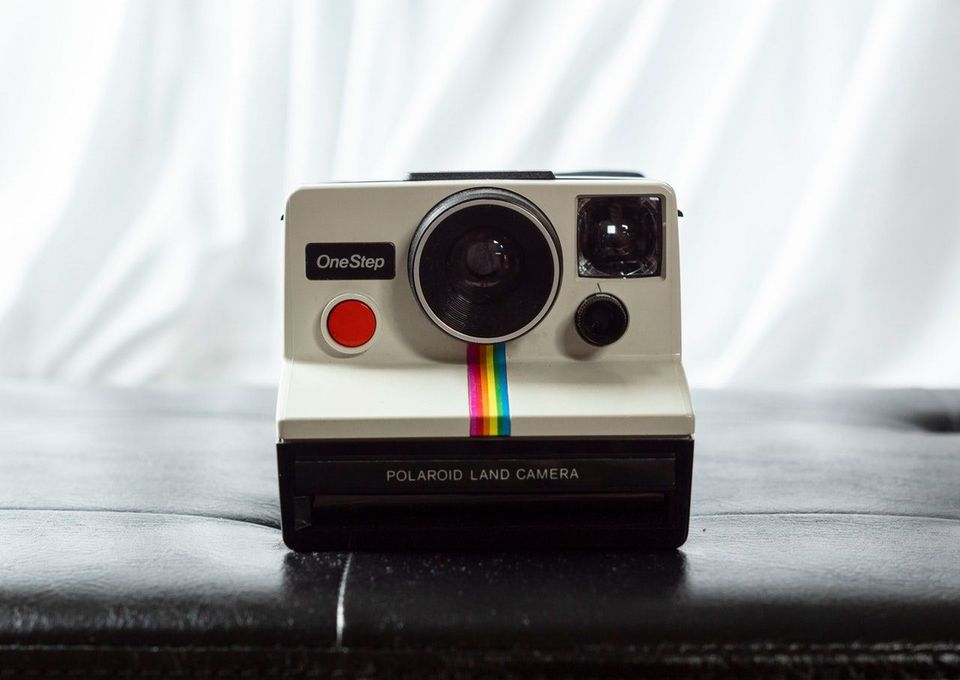 IGTV is the new offering from Instagram that allows users to upload vertical videos. Since IGTV is new and is backed by more than 1 billion Instagram users, it is sure to give maximum exposure for nonprofits to spread awareness and raise funds. In this guide, we explain how to use IGTV and help you get started with it.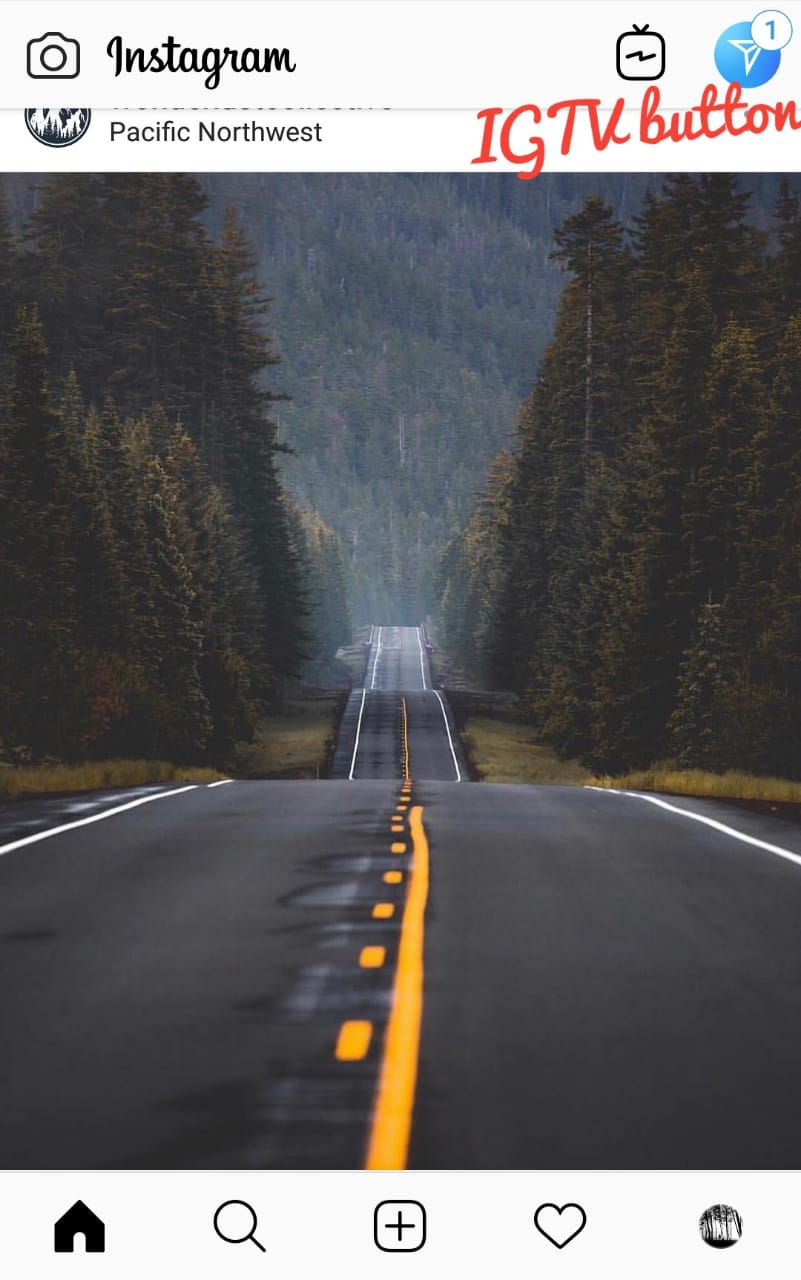 IGTV - Dedicated button on Instagram App
How to use IGTV?
You can use IGTV to showcase your fundraising videos, campaigns, and events. To increase your viewers in IGTV you need to publish videos that catch the attention of the users. Post videos that are related to your field and have the power to entice your audience.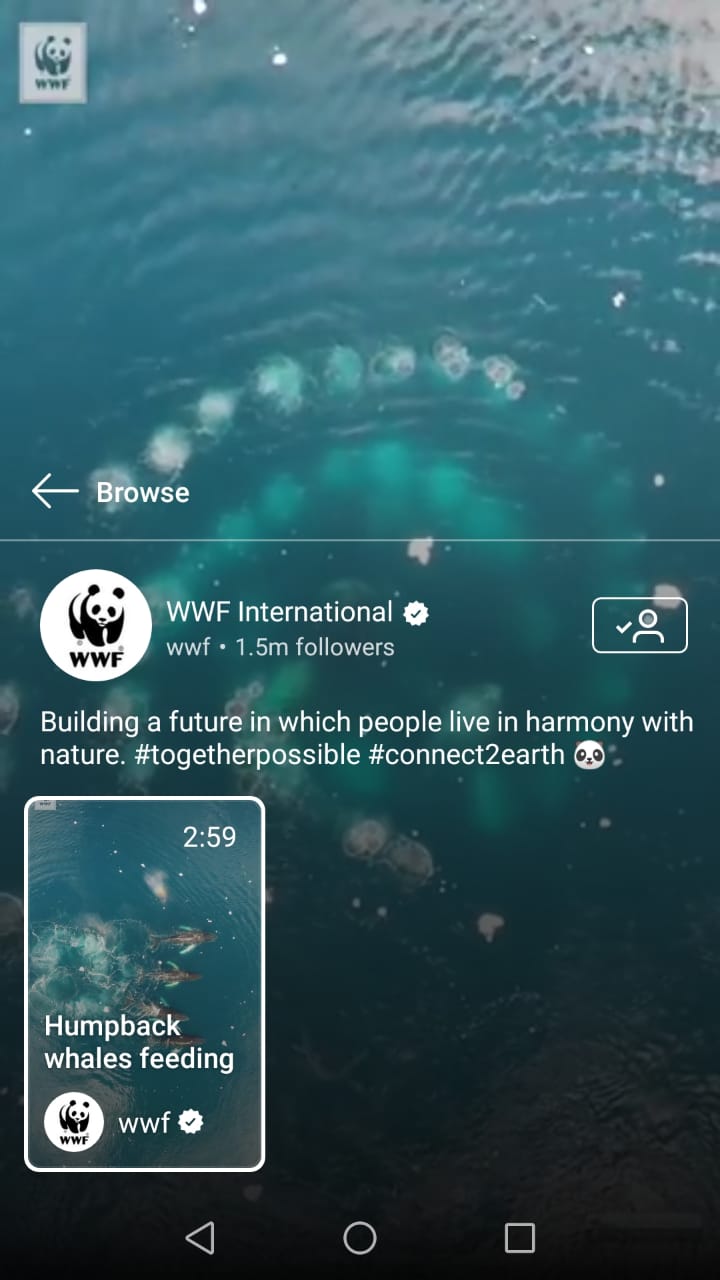 WWF showing Humpback whales feeding: IGTV
Knowing more about your audience interests can give you direction and help you make fresh contents. By giving interesting content you can retain your audience as your users expect more similar content from you.
To know how your posts are performing, you can check your likes and the comment section. You can increase your audience engagement by replying back to your audience.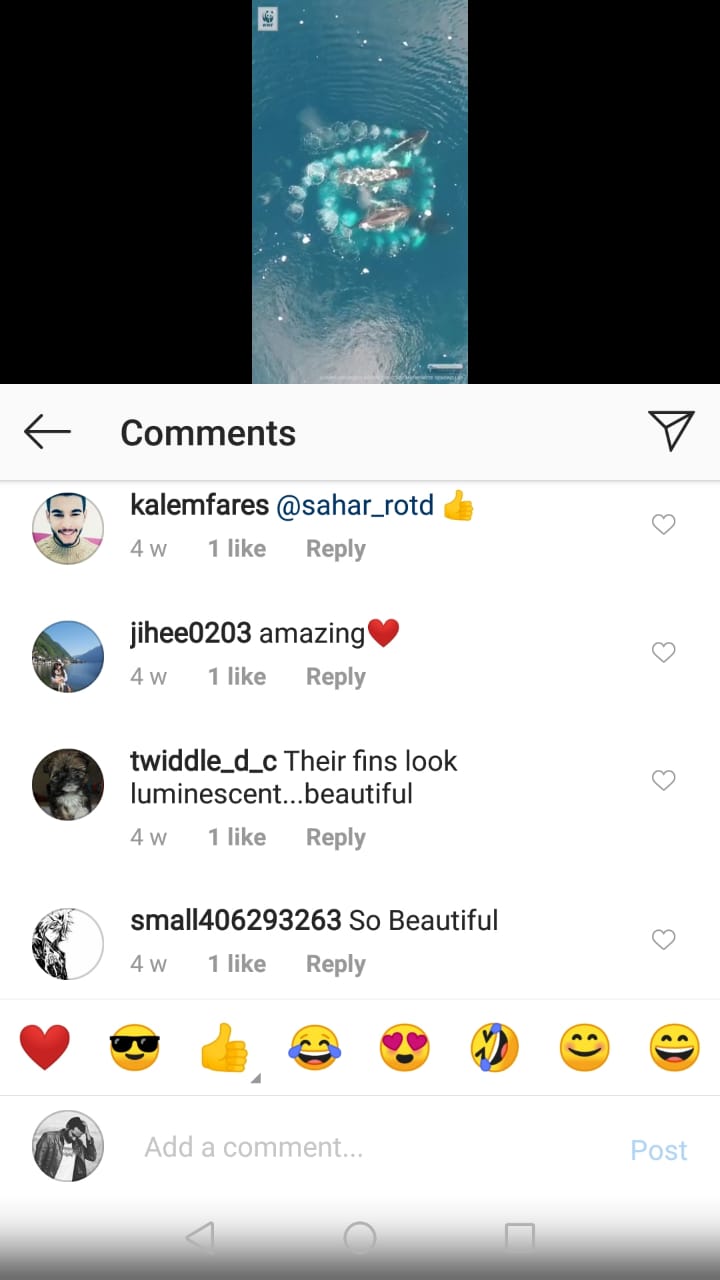 Comments for the WWF video: IGTV
While replying back, you can ask them to share your video with their friends. This will helps you to reach more audiences and increase your followers.
Another thing you can do with IGTV is to create a series of episodes to retain your audience engagement. If you have extra budget for making videos, go the extra mile and make a series of episodes exclusive for IGTV.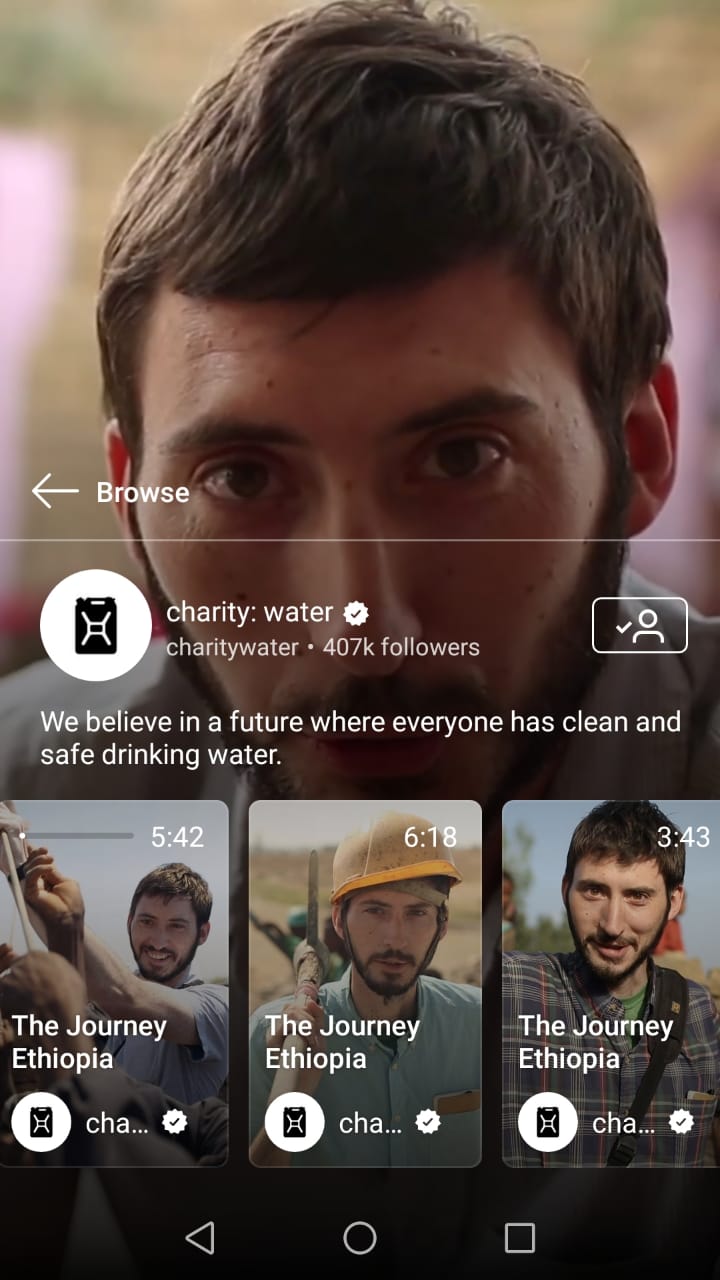 The Journey Ethiopia by Charity: Water - IGTV
You can use the storytelling method to attract more audience and make the audiences come back for more episodes. This way you can create a regular following for your cause and make people engage with you along the journey.
To get started with IGTV
To get started with, you can use your smartphone camera or video camera to record fundraising events, campaigns, and awareness programmes and publish directly to IGTV.
Before posting videos in IGTV, let your Instagram followers know beforehand and invite them to watch your IGTV videos. Ask your audience to give feedback in the comment section and share your videos to others they know. This way your videos will get more likes, comments, and shares on IGTV.
If you have enough budget, you can use a dedicated video camera to record high-quality videos and edit it properly with good captions, and background music to make it more attractive and engaging to your audience.
Gradually create good quality contents that add value and your followers will get back for more content and slowly you can build a huge audience in IGTV.
After you start getting high visibility you can expand your efforts by publishing weekly videos or web series. For example; about a video tour to a new project site or interviews of people you changed lives. Exposing the real conditions of the people you are trying to help will create sympathy in the minds of your viewers and this will let you raise more funds for the cause.
Winding Up
So, now you know how to use IGTV to spread awareness for your cause and raise funds. Since IGTV is all about videos, you might have to edit videos very fast. For editing videos fast with cool captions and highlighted texts you can use Typito. You can make professional looking videos within minutes.
For Nonprofits like you, we are running Typito for Nonprofits Program. Now get in there and snatch that amazing 50% discount on our plans. Create beautiful and engaging videos with Typito. Get Started!!!