Setting Time In/Out For Text Animations Made Easy!
Setting entry and exit timing for text and other graphic animations is one of the most important aspects of adding overlay motion graphics on Typito. So we were not surprised to note that this action was one of the most frequently executed ones in a video editing session on the tool. That's one of the important reasons we decided to relook at the current experience and explore ways to help our creators sift through the action fast and easy.
We were mainly looking at aspects of user experience while revamping the timeline editor for entry and exit of animations:
Finer controls: Provide the user with much better control to choose entry and exit frames for animations.
Intuitive experience: Give an interface that's more intuitive compared to the current In / Out buttons.
We released the new version of the timeline editor for graphic animations today after a week-long beta testing. We really hope you like it!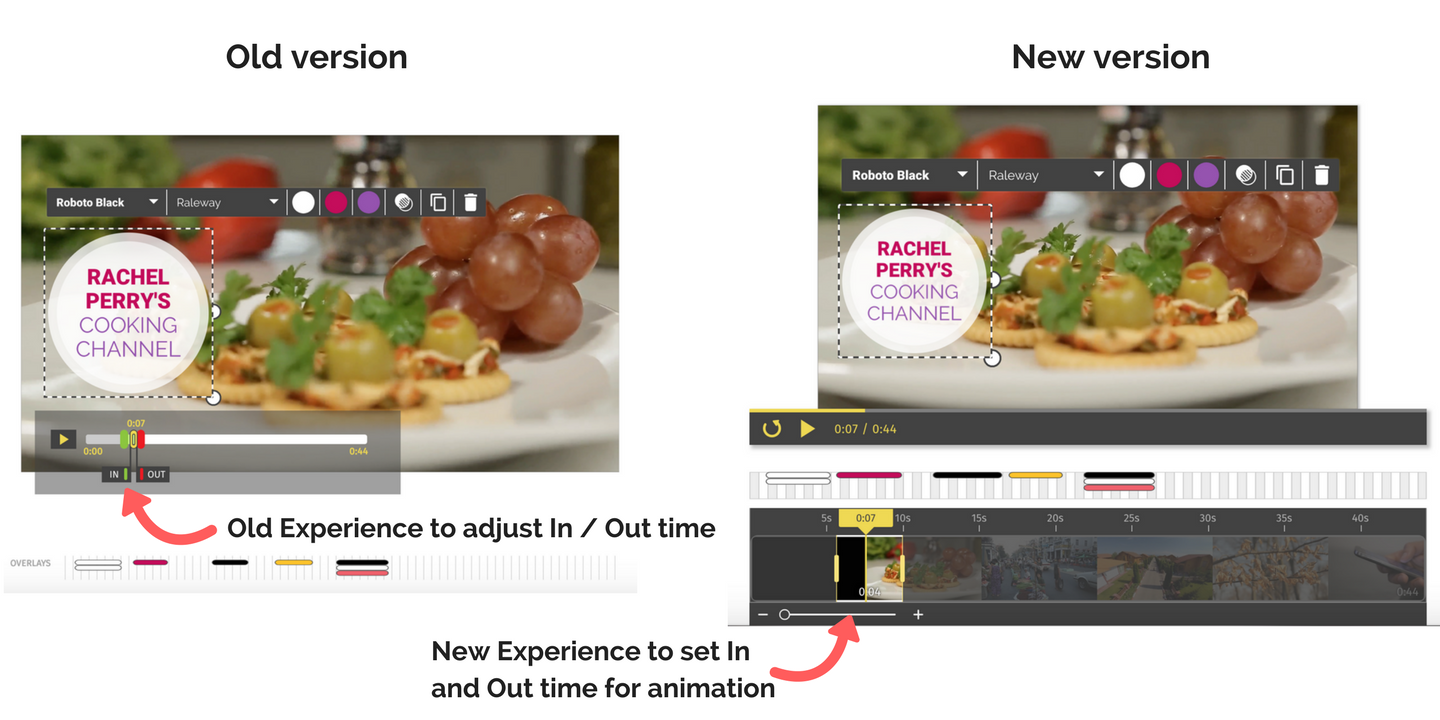 Old vs New - graphics timeline editing experience
Get Started
We have created a small video to give you a hang of the new timeline editing experience.
~Matthew CEO & Co-founder Typito