Music, Slideshow and The Big Upgrade
Okay, this is going to be a pretty long but exciting update ;-).
Last 3 weeks have been nothing short of a miraculous product development sprint for us. Our team is really proud to say that we've finally hit a version of Typito that would enable most online video makers to create awesome videos! Here's what has gone out with today's release:
1. Music in Videos
You can now upload your music track or even pick one from our library to play on the video. Just like the other capabilities on Typito, music also integrates and responds real time with the video. Some of our creators have been particular about not losing out on the original audio channel of the videos uploaded (eg. in an Interview video). We've taken that into account and provided users the flexibility to modulate the priority of original audio and music tracks via volume controllers.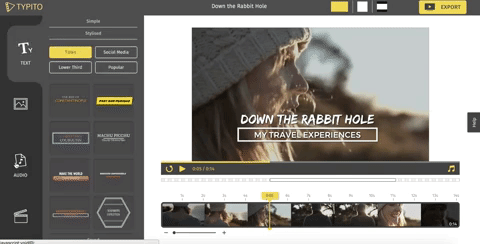 Audio section on Typito
2. Images on Timeline
Typito's timeline now supports images. You can upload an image in the Media section on the left panel. Images on the timeline are also set with animation options so that they look engaging on the video canvas.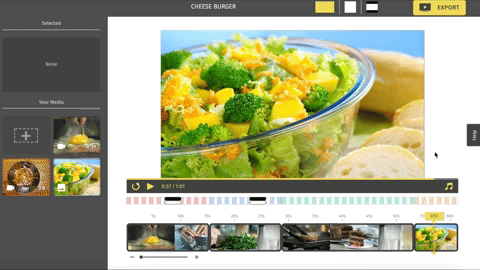 Image animation options on Media timeline
3. Knowledge Base and Support Centre
Click on the 'Help' button on the right side and we'll take you to an assortment of the most popular and relevant queries on Typito as well as tutorials you will find useful. You can use the search bar to type in your query and we will most probably covered you there. If that's not the case, you can always hit 'Matt from Typito' to chat with me :-).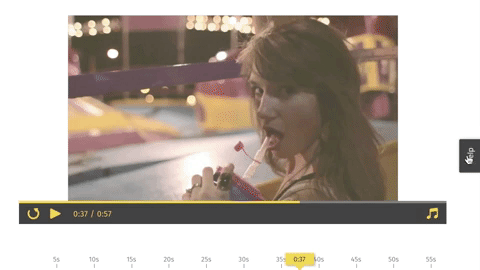 Click on 'Help' on the right side to open Typito Support Centre
Apart from these features, we've also improved performance on Typito. The app would load 120% faster than it used to before the update. And not to forget the new User Interface that accommodates all the new features in a neat manner. We have more exciting stuff coming up soon. So stay tuned!
~Matthew CEO & Co-founder Typito