Square Videos on Facebook - Check!
This week we released 2 features on Typito that marketers, social media experts and online business owners have been looking forward to. Let's get directly to what they are and how they will enable our creators:
Square Videos
You can now tranform your video to a square version real time with a single click. Adding to that, you can have 2 variants of square videos:
Square video that highlights the square frame at the centre while cropping out the sides
Square video that retains the full video with the help of letter boxes on top and bottom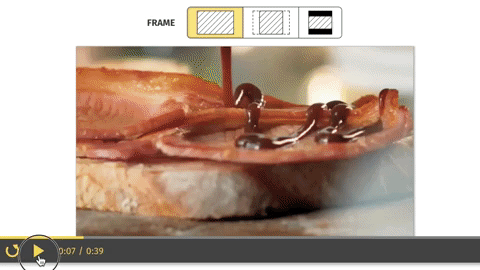 Square videos work really well on Facebook, Twitter, Instagram and other social media platforms that inherently have a newsfeed structure. You can learn more about square videos in this post by Buffer that touches upon what they learned from a comparison experiment between square and landscape videos on social media.
Publish on Facebook
Facebook has joined YouTube as a video partner for Typito. Our creators can now upload their videos directly on Facebook. The flow is easy and simple. We've taken a quick video to demonstrate how it can be done. You can watch it below:
Hope you liked the new updates on Typito. We have a few exciting releases lined up soon by the way. So stay tuned!
~Matthew CEO & Co-founder Typito