How Videos Helped Elevated Craft Raise Over $1 Million In Crowdfunding - Typito Case Study
About Adam Craft
From Product Designer to Entrepreneur
Adam Craft is the founder of Elevated Craft - a company that is helping to ignite the DIY Cocktail Movement by launching the wildly successful Elevated Craft Cocktail Shaker. A few years ago, Craft ventured down the rabbit hole of mixology and began experimenting with making unique cocktails at home. While he loved making new drinks, he grew increasingly frustrated with the gadgets he was using. This frustration ignited his obsession to design better bar tools.
Craft decided to focus on reinventing the traditional three-piece cocktail shaker because, no matter how much money he spent on shakers that claimed to be the best, they all had the same problems. "I wanted a shaker that wouldn't leak, felt good in my hand, and was made from quality materials built to last," Craft said. "I purchased dozens of shakers that claimed to be the best, and every single one of them fell short. That's when I knew there was a problem, and I became passionate about solving it."
After almost two years of research, prototyping, and engineering, he launched the Elevated Craft Cocktail Shaker. The launch campaign had it all, a well-crafted story, a passionate entrepreneur, and an awesome product. Craft knew the potential in a good launch campaign, so he invested in video creation and a marketing strategy to deploy video advertisements across various social platforms. With the help of the crowdfunding community, he raised over $1.2 million to launch his flagship product.
Videos played a key role in the messaging, and this story is a behind-the-scenes look at what it took for Adam to create engaging videos.
The Business Situation
An easy-to-use video editing tool to meet his requirements
Craft, who is not an expert video creator, was looking for an online video editing software to create text overlays quickly on his videos. He wanted to add elements to make his videos more interesting for viewers to watch while easily testing different messaging. He understood how videos help to engage viewers and can be used to tell the story of a product in a short and convincing format.
He knew most of his customers would be on the go, so he thought of using text to help with content retention. As messaging in a video gets enhanced, when the narrative is supported with text. He did not want regular-sized text, but instead was looking to add big, bold text that would come across the screen and communicate their video as a high-end product.
Along with adding text, our client had other video editing requirements too. One of which was the ability to cut sections of the video after the main filming is done, so that removing/deleting clips is not time-consuming.
He tried out different video editing software to edit his videos but was left dissatisfied with the result until he eventually stumbled across Typito. Typito that had met his needs while ensuring high-quality video output.
The Solution
Flexible enough to try out his instincts.
With Typito, Craft was able to add texts, animate them, and cut unnecessary clips from the videos. He could control the animation speed and text animation effects.
Typito gave him the flexibility to play around with text by changing the opacity and the color of the text to match his brand identity. Adam had ample colors to choose from and could even highlight a single keyword from the text captions.
The 'Voice to Text' captions feature was the time saver. Instead of manually typing the captions, this feature helped him automatically transcribe the audio to captions within seconds.
He created multiple video versions, experimenting with video design and style until he got the one that fits his case. Typito gave him the option to export and edit the same video without creating a new one.
"The ability to go back and edit the videos after exporting and re-download it without paying again, it feels like what you guys have created is a very fair model for how to price a product."
Understanding Video Design
Craft has used big and bold text throughout the video to highlight the key actions and emphasize the product details. Also, it makes the video look attractive, as viewers love to see some color and action on the videos.
The text animations have replaced the usual length subtitles. Even though it works as a subtitle but only displays the highlighted words. Therefore, the text catches the viewer's attention and conveys the intent perfectly.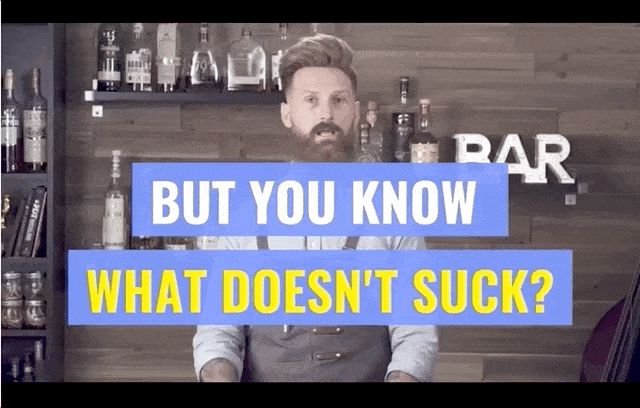 The thing that can be noticed in the video is in terms of text positioning and the animation used. They are not fixed to any definite position, nor a fixed pattern of animation is used on the texts, they change every time. From Animations like 'Reveal in Left/Right' to 'From Left/Right' and 'From Bottom,' you can find over three different animations used for a 1 min video. This gives a funky outlook towards the video that suits the video content.
Use of Lower Third template to introduce Sheldon Wiley

The text theme used in this video is Caption with a background Style - This theme draws your attention towards highlighted words. It has a blueish background and white and yellow text on top of it.

Outcome
High Quality, Reduced Costs, and Better ROI
Craft used the software with expectations of high-quality video design with a controlled cost. Typito was able to help Craft make significant savings.
The ability to not have to pay whenever a video was exported, that it was easy to share for review/re-edit, was helpful. The affordable pricing plans to remove the Typito watermark was something that Adam found to be fair.
"I feel empowered to quickly add in the text that I want to in the videos, and it's super helpful. I think that's the biggest deal. Being able to do all of it myself," Craft said.