How Angel Oaks Increased Brand Awareness and Following on Social Media with Videos
About Angel Oak
Delivering innovative mortgage credit solutions
Angel Oak is based out of Atlanta and delivers innovative mortgage credit solutions and investments. Their integrated Platform provides solutions across asset management, mortgage lending, and capital markets.
Their service divisions also include Angel Oak Home Loans (a retail division), Angel Oak Mortgage Solutions (a wholesale division), and Angel Oak Capital (the asset management division). All of the services and management solutions in-house, right from packaging to securitizing with mortgage-backed securities, and offering investments to individuals and institutional investors.
Angel Oak was recognized as Atlanta's fastest-growing private companies in 2019 by Atlanta Business Chronicle. ACG (Association of Corporate Growth) awarded them as the Fast 40 companies for the 4th consecutive times.
The Business Situation
To produce a series of videos at a consistent rate
John Bentley Angel Oaks' digital marketer, is responsible for all their business content distribution, website, SEO Lead Generation, and digital Ad Campaigns for Google and other social media platforms.
One of their marketing strategies was to create a series of videos for social media. Their team shot a promotional video and were looking to create 30 different versions of it to market each of their local branches.
Since the videos had voice-overs, John was looking for a tool to help transcribe voice to text quickly. Like any other marketer, John wanted the videos to resonate with their brand, so he was looking for a creative way to use their branding colors in the video.
As an avid user of Canva for all their graphic designs, John was looking for a similar tool for video to help him create professional videos in the shortest time. Their primary strategy has been to produce videos at a consistent rate.
He tried out different video editing software to edit his videos but was left dissatisfied with the results. After a quick google search, he stumbled across Typito, and since then, Typito has been their go-to video editing tool.
The Solution
Was able to add Captions and other elements to the Video easily
Typito has helped John create 30 different videos within a couple of days, not spending more than 15 minutes creating each video. It was this efficiency he was looking for, where creating videos can be quick.
When creating videos for multiple social media platforms, video creators often have to be conscious of creating videos in specified video dimensions that work well on different social media platforms. The Video Format Options helped him choose the correct video size needed for each social media platform like - Instagram, Facebook, Youtube, etc..
In his videos, consistent usage of Brand Color and Custom fonts helped the company build an identity. He would use Brand colors when introducing a person with one of the Lower Third templates or a Caption with background-color.
He was able to add captions mainly for his Facebook posts for viewers who tend to watch Facebook videos on mute. Adding captions helped them convey their messages clearly, even in silent mode.
Apart from his primary video goals, John also liked additional features, like adding video transitions between clips, animating the text and images, and being able to add text easily. Overall it helped him create professional videos within a few minutes.
"I had no video editing experience before I started using Typito, and now I'm pretty comfortable creating some good social media marketing videos."
Understanding Video Design
The video begins by introducing Richard Lanasa, using one of the Lower Third templates that Typito offers. The same template has been consistent in all of their videos.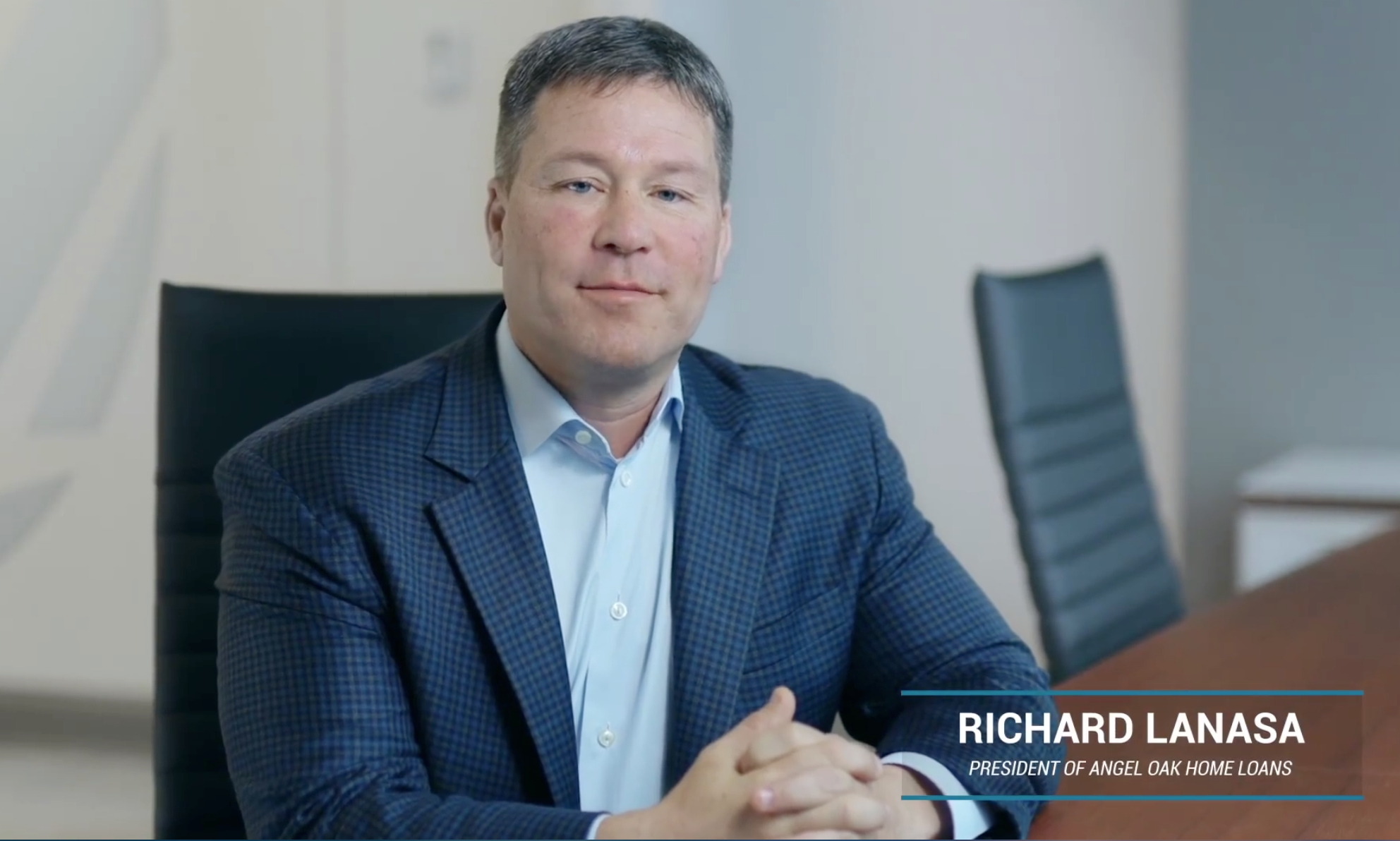 The use of brand colors (blue and white) is very prominent in all of their videos. The text theme used in this video is Caption with a background Style - This theme draws your attention to highlighted words. It has a white background and black text on top of it, along with their company logo.

All text throughout the video is consistently placed at the bottom and aligned to the left, which gives the video a professional look.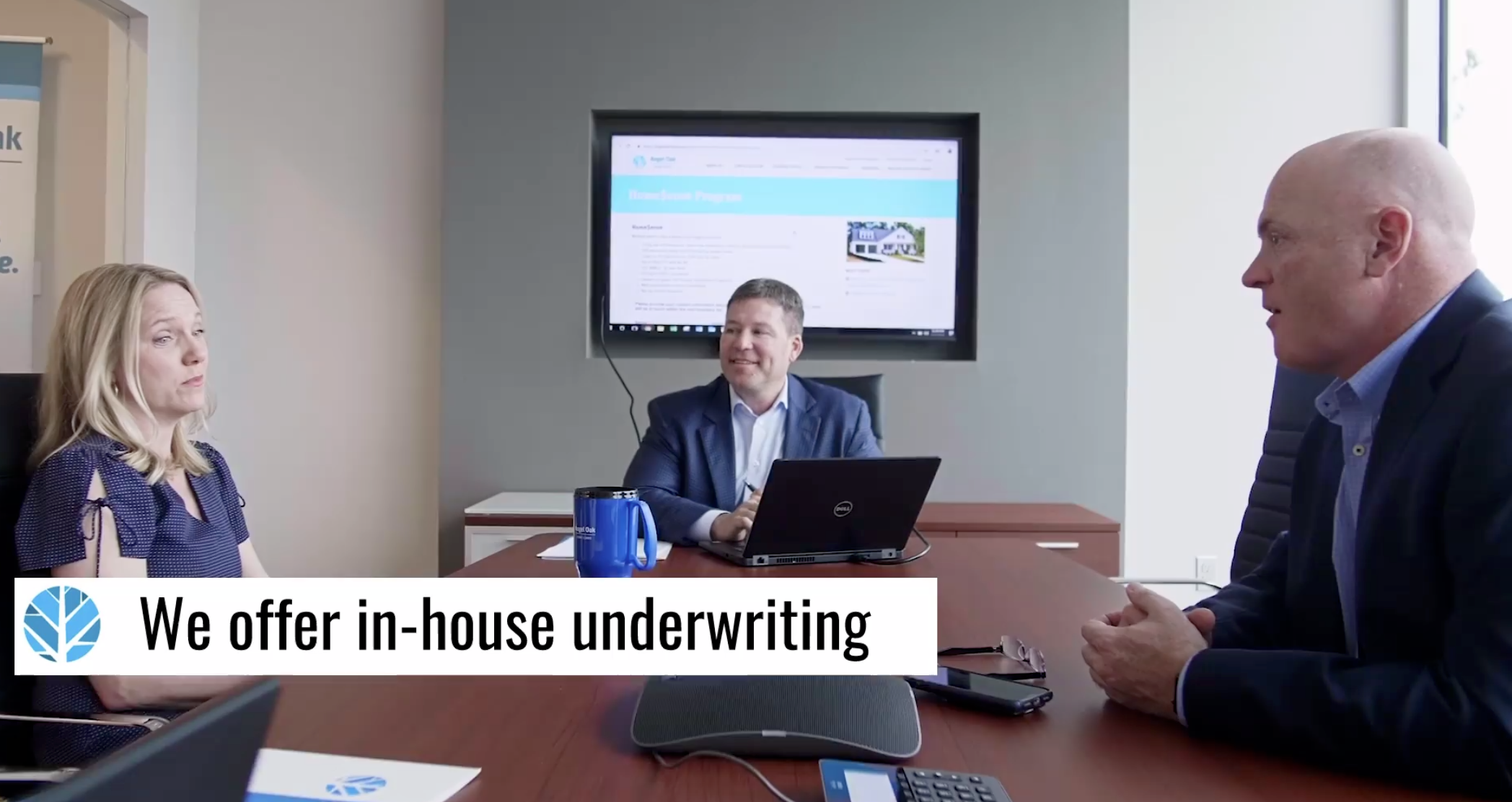 The video has a piece of soothing music played in the background that creates an overall ambiance of the video.
Outcome
Engagement rate and the traffic coming from the videos increased massively
One of the reasons John wanted to edit the videos in-house is to save the spending on hiring a video editor which would have cost the company more than it actually required. Typito was able to make a significant difference by saving both time and resources to create engaging brand videos. Their video posts get 34% more impressions than their single-image posts
Angel Oaks' video campaigns gave them more brand engagement on social media. They have seen adding 1-2 videos to their weekly content has a 14% increase in overall engagement on Facebook and Linked In and a 31% increase in website traffic from social media channels. The number of followers on social media platforms would increase by 300 to 700 followers every time from the initial number of followers when a video is shared.
"Our team members can now take a video of themselves on their phone and send it to us, and we can add some branded graphics and turn it into a professional-looking branded video. It takes less than an hour and everything for a low price, comparatively speaking."