How To Break Your Holiday Season Sales Records With Video Ads For Shopify
BFCM and holiday season are two times of the year when Shopify stores can pull in maximum sales so many businesses are getting in Shopify Experts to make sure their site is perfectly optimized to maximize sales. Shops can go all out offering the biggest of discounts without losing brand integrity and still make so much more revenue as compared to the rest of the year. In fact, Shopify recorded that merchants collectively made over $1.5 billion in sales during this period last year.
While some eCommerce platforms like Shopify or Amazon can make sales worth thousands of dollars, the others struggled to even get their deals and discounts noticed. Sellers in the former may get their marketing outsourced to say, an amazon ppc management agency or a brand management agency that takes care of their promotional marketing campaigns. Pay per click can be effective if carried out through the right strategy.
Some struggle not because their offers were any less or the products weren't good. It was simply because their promotional ads got lost in the volume, not being able to capture consumer attention at the right time!
That's where video ads for Shopify come in.
With 500 million Facebook users using the platform to watch videos every day, EMarketer found the average engagement rate on videos to be 6.3%.
The high engagement on video ads for Shopify also offers the lowest cost-per-click (CPC) rates as compared to other formats. Fit Small Business's 2019 report found the average CPC on video ads for Shopify to be $1.86.
Simply put, video ads for Shopify present brands with an opportunity to engage their audience with content they want to consume. But more importantly, it is one of the most affordable advertising tactics - if done right.
What are video ads for Shopify?
You'll see most Shopify stores using their BFCM and holiday season offer banners for their Facebook and Instagram ads. But that's exactly what a thousand other Shopify stores targeting a similar audience are doing.
Here's a brand that sells swim goggles using a simple banner image to promote their Black Friday deals.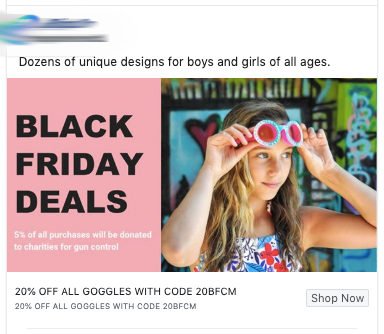 And here's another store promoting their environment friendly tissues: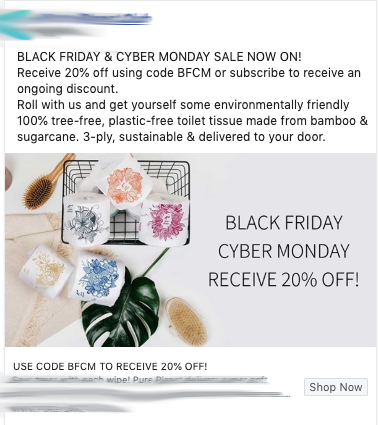 Both the brands above have unique products and compelling offers to make. But would you notice their ads amongst a thousand others like these? Amongst the many other posts that brands and your friends make, the answer is NO.
Now take a look at this ad by the brand Shein. They use a video in their ad to quickly highlight the range of products that are on sale. The brand even uses a few frames to share their shipping information. The moving graphics and the soundtrack immediately grab one's attention, making them want to know more.
Will this stand out from all the other updates you see on your social media feed? The answer is YES!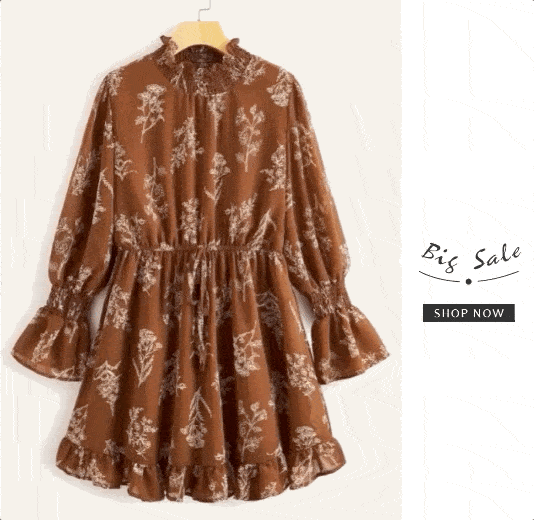 What makes video ads for Shopify stand out are the different opportunities they present. You can use video ads in different ways to reach a wider audience and boost your engagement during BFCM and holiday season.
Here are a few ways highlighted by Facebook:
Slideshow: Turns your existing images into simple, lightweight video ads by adding a little text to it.
Stories: Allows you to update quick, engaging and interacting videos to your Facebook, Instagram and Messenger stories.
Carousel: Engage your audience better by incorporating two or more videos in your social media ad campaign.
Collection: Pair your product pictures with videos to create immersive content that makes shoppers want to explore.
7 ways to use video ads for Shopify to boost BFCM and Holiday season sales
If you take a look at all the examples above carefully, you can see that video ads are far more engaging. The slightest bit of dynamic motion in your ad graphics is able to make the entire ad campaign stand out.
Here's how brands are using video ads for Shopify to engage online shoppers and drive more sales:
1. Promote deals and discounts
BFCM and holiday season sale marketing runs on discounts. The euphoria around online shopping is beyond imaginable during this period. To make your promotional ads stand out, it is important to make your discounts feel 'impactful' and not the usual 'oh, this brand's offering a deal too!'
With video ads for Shopify, you can use dynamic effects and animations, add custom text and more to make your deals and discounts look more appealing. You could also use elements like a countdown timer and icons to showcase express shipping to make your offers look better than the others.
Just remember to use the ad caption text to create a sense of urgency around the deal like Chubbies here: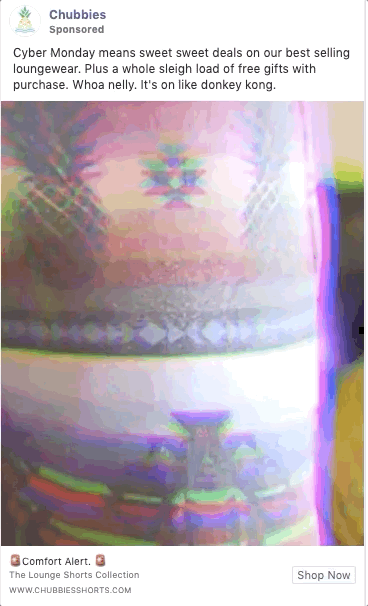 2. Showcase product features
Stand out from your competitors this BFCM and holiday season sales marketing. Do more than just promote your product images, use video ads for Shopify to showcase different features. Online shoppers want to be able to make informed decisions, so use this as your chance to gain their trust and not just throw deals at their face.
For example, you're selling a travel bag that you perhpas designed with the help of a canvas bag printing company. Use video ads for Shopify to show them the different features of this travel bag and what makes it so 'travel-friendly' or show them the different colors available. Add text to the video to make the features stand out and get noticed more.
Here's an example of a product in focus video:
3. Display time-sensitive deals
BFCM and holiday season sales are all about the deals and discounts brands make. While the shoppers know that these offers are available for a limited period of time, they tend to wait on making purchases. They prefer exploring all the offers made by brands and then purchase from the one that suits them the most.
Using video ads for Shopify you can turn the usual flash sale promotion ad more engaging. Show them products that are fast running out of stock or a countdown timer with discounts ending by the second. Create a sense of FOMO to drive more sales.
4. Give sneak peeks into exclusive content
Are you launching a new product range during BFCM or the holiday season? Use video ads for Shopify to give sneak peeks into exclusive content around them. You could also offer an early bird discount on the upcoming products or offers to sweeten the deal for online shoppers during the sale period. It's a great way to grab the shopper's attention and also grow your email list.
5. Run interactive contests
You can use video ads for Shopify during BFCM and holiday season to engage your existing and new customers, and your target audience, with contests. Share what they earn by interacting with your business and offer them a reward that makes them want to use it during the sale season.
For example, here's how Marks and Spencers use video ads to nudge their audience to sign up for their online styling service. They're not just sharing information about the campaign with the text on their video ad, but also nudging more consumers to take the first step towards conversion - signing up for their newsletter.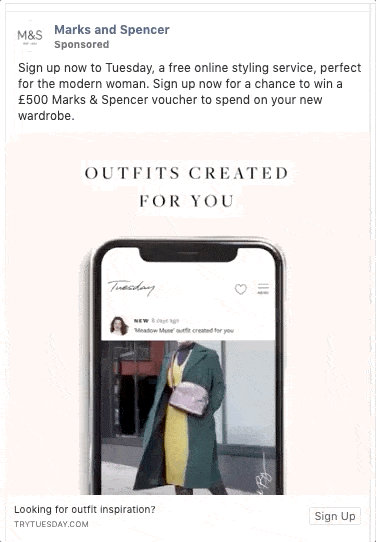 6. Share your brand vision and mission
Not all online shoppers are about the discounts that brands offer during BFCM and holiday season. They personally look at this period asmt r a time to support a cause or invest in doing some good. About 84% of consumers are driven to engage with a brand for the cause they support!
For example, Ocean & Co. The company is dedicated to selling products that promote a plastic-free and sustainable lifestyle. They use video ads to promote their vision and mission, appealing more to online consumers.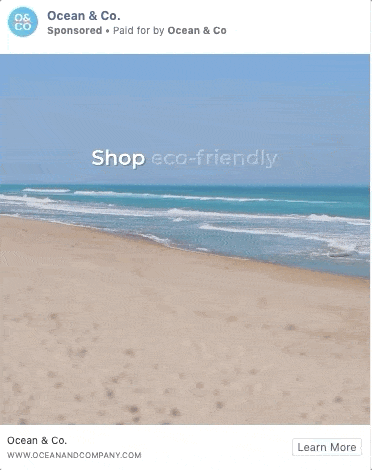 Video ads for Shopify have proven to be more engaging. But what works for one Shopify store, may not for yours. That's why you should keep experimenting with your video ads on Facebook and Instagram.
Experiment with different formats and messaging as per your industry and product. Look into who your target consumers are, what content they engage with and what they expect to see about a product you're promoting.
For example, if you're into fashion, using the carousel format, you can showcase different sides of the product. You could also use the format to promote different products under one range.
Now if you're in the health industry, you may want to use one video or a carousel to highlight different aspects of your products. You could also use this space to share more information about product content and their benefits.
Best practices for high converting video ads for Shopify
Using videos in advertising can be tricky. You want to be able to highlight the right aspects about your brand and its products. At the same time, you don't want to overload the video with too much information that might end up confusing the online shopper. That's why we analyzed thousands of video ads to identify a few best practices you must follow.
1. Choose the right platform
The number one step to a high-converting video ad is to choose the right platform. With Shopify analytics apps like RevTap, tap into your store data to identify where customers are coming from and which products they're interested in. Creating these clear segments of customers will help you identify which channel is bringing in the most number of sales.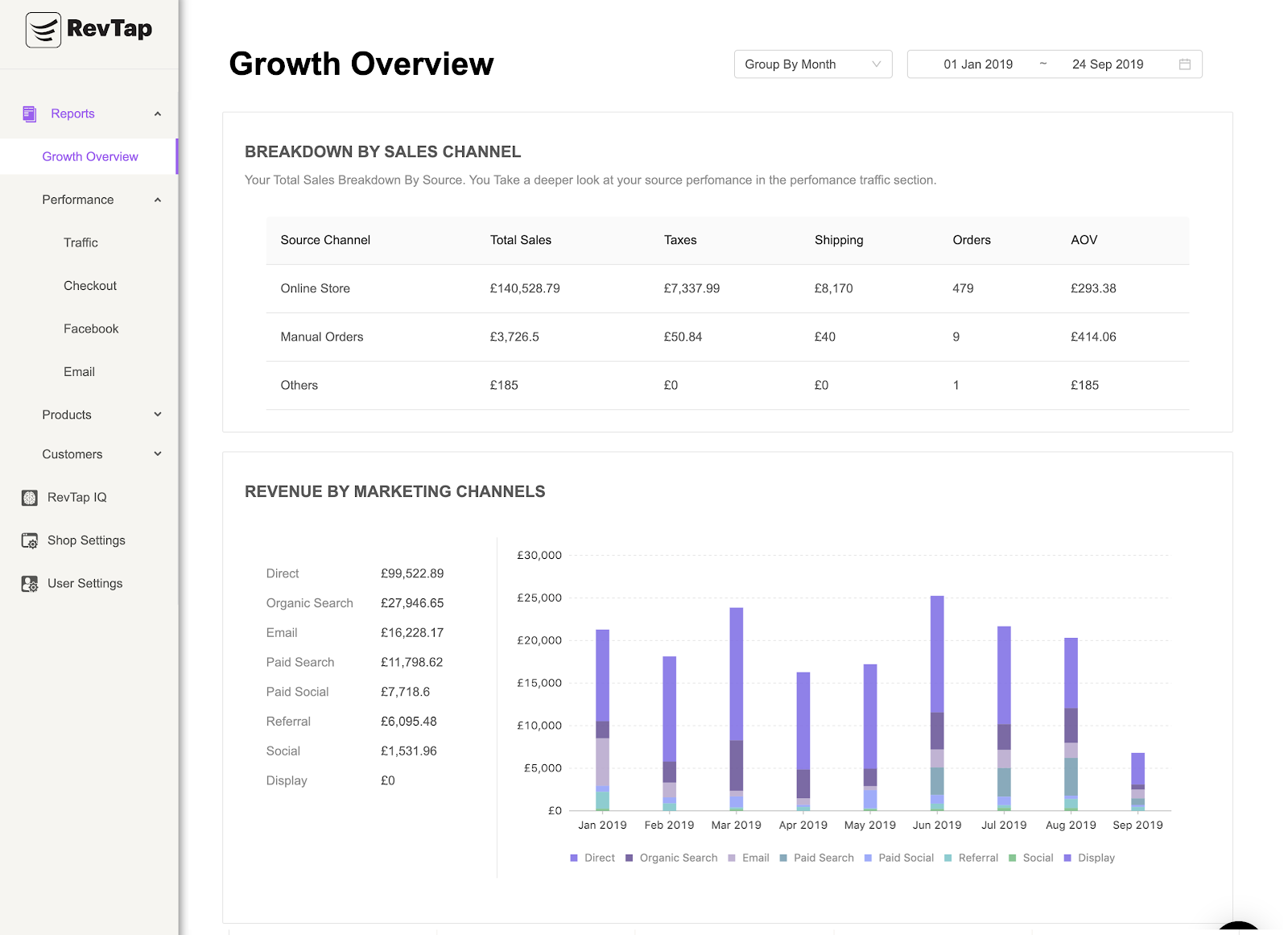 Based on the sales and revenue you're getting from platforms, prioritize where you want to promote your BFCM and holiday season discounts. A good idea is to pick the one that has maximum customer engagement and a lower cost of acquisition.
2. Decide the duration of your ad campaign
Think about the number of promotions you see on Facebook and Instagram closer to BFCM and the holiday season. It gets difficult to even get the best discounts and deals noticed. That's why it's a good idea to plan your advertising campaigns early.
For example, you could set up a BFCM sale pre-launch page to give online shoppers a sneak peek into your upcoming deals. Using video ads for Shopify, you could drive more traffic to this landing page, capture the shopper information with early bird discounts and other incentives and then use that data to run extremely targeted campaign during the sale season.
Similarly, plan your ad campaigns to start at least two weeks before the holiday season. It is the one time where you can tap into consumer psychology without competition. The shoppers at this point are more likely to believe that your offers are the best - use that to design a high-converting campaign!
3. Keep your objective crystal clear
Be it growing your email list, driving more traffic to a sale pre-launch page or nudging direct purchases by promoting product pages, keep your objective crystal clear. Video ads for Shopify work the best when they are targeted at achieving one goal and have a clear call-to-action. One way in which businesses achieve their marketing goals efficiently is to use objective and key results management techniques. By setting reasonable objectives and the groundwork to achieve those objectives. Profit talk about using OKRs with spreadsheets if you would like to know more about this particular way to sort your objectives.
When making your video, think of it as a story. If there were five plots being shared through one story, it would end up being all too confusing. So if the idea is to promote a specific range of products, do just that and share the offer you're making on them during BFCM and holiday season.
You can do this by using different templates or fonts to add text that you want to highlight in the video. Make sure the message does not get blended in with the other elements of the video.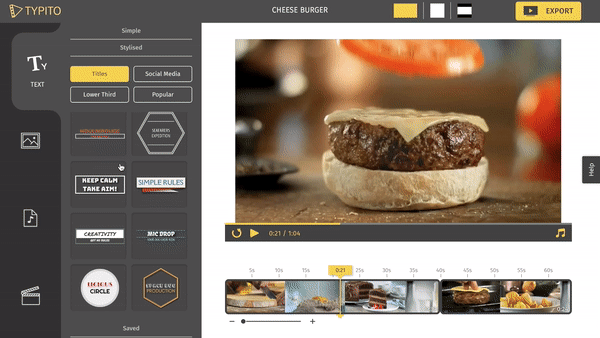 4. Create a sense of urgency in your messaging
Video ads for Shopify are definitely more engaging than the usual ads using simple product images or discount banners. But if you want to nudge the shopper into interacting with your business and drive more sales, create a sense of urgency around the deal.
You can do this by including one frame in your video that shows a countdown timer, or products running out of stock quickly. The idea is to use visuals to convey the urgency behind the discounts you're offering.
5. Keep your storylines short
The attention span of internet users is down to about eight seconds. The same holds true when it comes to video consumption. As per a study by Facebook, here's how fast users stop watching different types of video ad content: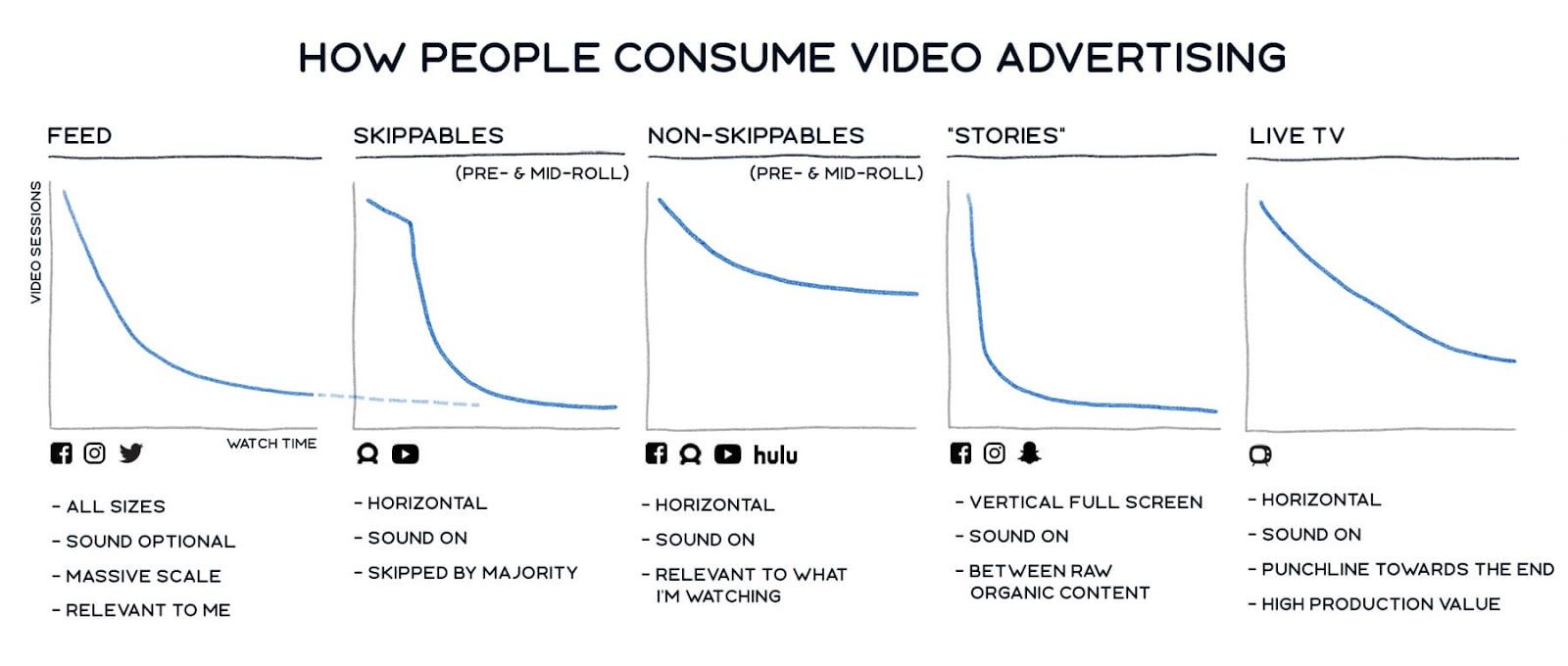 Simply put, the average number of shoppers watching video ads for Shopify will definitely drop off very early on. Be it an in-feed video ad or one that is being run on Instagram stories. Therefore, you need to keep your storylines short and the message you want to convey should be presented right at the start of the video.
Don't expect the shopper to watch your video ad till the end to discover your BFCM and holiday season discounts. So how short should video ads for Shopify be? Here are some recommended video lengths from Facebook:
In-stream video ads - 5 to 15 seconds (allows up to 31 seconds)
News Feed video ads - 15 seconds or shorter
6. Reformat your videos as per the platform
Another thing you need to do to make video ads for Shopify work, is reformat them as per the platform and the placement. It's the only way to ensure that all the frames in your video are being viewed the way you want them to. And that your message isn't getting cropped out when viewed on different platforms or devices.
For example, if you create video ads for Shopify for Instagram stories. If you use the same dimensions for the in-feed ad, the content you're promoting wouldn't offer the same experience to users. So what was meant to be engaging, suddenly becomes an eyesore for your target shoppers.
Now we know how tough it can be to create video ads for Shopify and then adjust them to suit different platforms and devices. From tweaking content to the animations, it can get all too overwhelming.
That's where using a video maker like Typito comes into play. You can transform your videos into square and vertical formats with a single click. The real-time preview also helps you adjust other elements of the video to make it more compelling.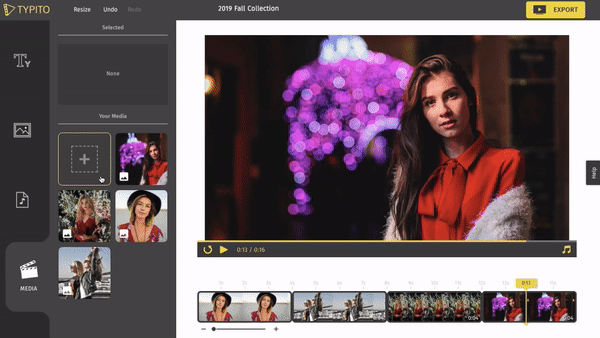 Ps. Jane Goodall Institute conducted A/B tests across different formats of video ads. They found that square videos received double the views and three times the shares than their landscape formats.
7. Get your branding right
Attention spans are shorter than ever. But that doesn't mean you don't pay attention to your branding just to promote the deals and discounts during BFCM and holiday season marketing. It is important to focus on also mentioning your brand within the first three seconds of video ads for Shopify.
According to a survey conducted by Facebook, 23% of consumers were more likely to remember which brand video ad they saw if it was mentioned early on. If the brand introduced themselves after about four seconds, the number dropped down to 13%.
Video making tools like Typito help you build an unforgettable brand. It lets you use your own fonts, colors and logo templates that you can drag and drop or customize with ease. This way you can create video ads for Shopify that are consistent with your brand.
8. Keep your focus on sound-off views
About 85% of Facebook video views were with the sound turned off. The number only increased with time as mobile users grew. Their phones would generally remain on silent or vibrate by default, and they would end up consuming video content without any sound. And desktop users, to avoid Facebook auto-plays with sound, would mute their tab before browsing.
That's why when you're creating video ads for Shopify to promote your BFCM and holiday season deals, remember to keep sound-off views in mind. Your video should have the same impact on the shopper's mind - with or without sound.
So add subtitles to ensure your message gets across. Another study by Facebook suggests that adding subtitles to your video ads can increase view times by 12% on an average.
9. Nail your thumbnail
Most internet users will choose to turn the auto-play feature of videos off on platforms like Facebook. The only way to encourage them to view your video ads for Shopify is to capture their attention with the thumbnail.
When you upload your video to set up the ad, Facebook compiles a few thumbnails from your existing frames. Don't just randomly pick one. Take a close look at each one of them to see if it will make a shopper want to click and watch the complete video.
If none of the frames are clickbait enough to create excitement around your BFCM and holiday season discounts, don't be afraid to use a custom one. Just remember to keep the text well within 20% so that the reach of your video ads for Shopify remains unimpacted.
10. Understand and measure your KPIs
Once your video ad is set, you should continually measure its performance. It's important to keep your advertising campaigns optimized during BFCM and holiday season sales. Or you'll only end up losing thousands of dollars trying to promote your deals and discounts without getting any actual conversions.
So pick the right KPIs (key performance indicators) beforehand. These should be based on your marketing objectives.
For example, if you're targeting reach as many shoppers with your BFCM and holiday season sale deals, you should be taking a look at video views. But break down this metric to further identify for how long users are viewing the video ads (3, 10, 30-seconds).
Now if your objective was to drive traffic to a BFCM sale pre-launch page, you should measure the number of clicks your video ad generates. Take a look at the click-through rate and the actual conversions happening on the landing page!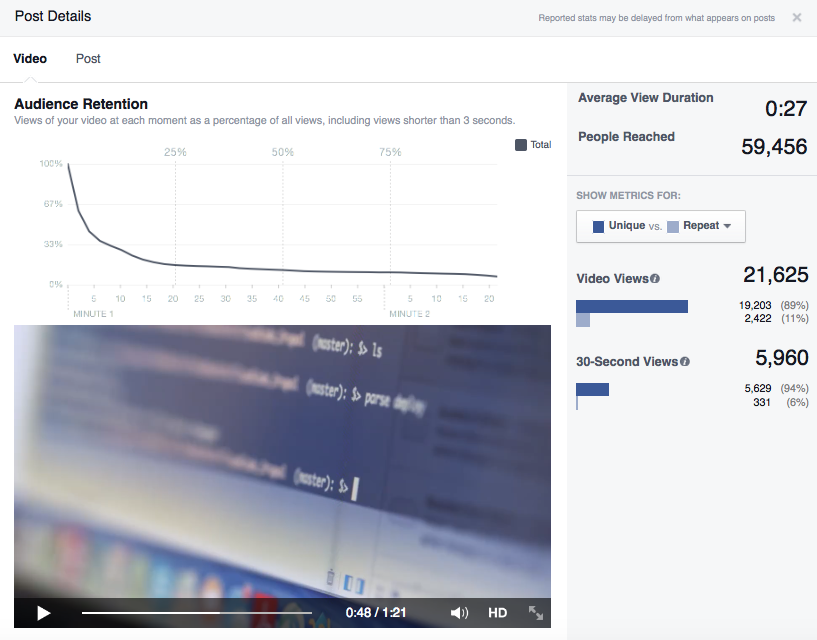 Advertising for BFCM and holiday season sale marketing
An average small business spends around $1,000 to $2,000 per month on Facebook to promote their products. But then there are brands as big as Amazon that go all out with their marketing and advertising budgets to promote their deals and discounts.
No matter what your budget is, the only way to stand out amidst the bigger players is to improve the quality of your campaign.
Video ads for Shopify are a great way to hook a consumer's interest. It is the one format that will make your ad pop out of their feed and speak to them, driving more engagement and conversions.
The best part is, it doesn't take more than 10 minutes to get started with video ads for Shopify.