Entry and Exit Animations Upgrade on Typito
While it's important to know where to cut in a lower third or a video title, it's equally relevant to decide how your text and other motion graphic elements animate in to / out of the video. This is what we've addressed in our latest product update.
a. Animate In/Out Options
We now have a set of 16 different animating behaviours our users could choose to animate their text and graphics on the video. We are talking about the entry and exit animation options. You can now animate in your text using swivel, reveal and zoom options. As expected, the exit animation options have also been upgraded to complement the options we have on the entry front. You can find them under the animation out option on the element editor.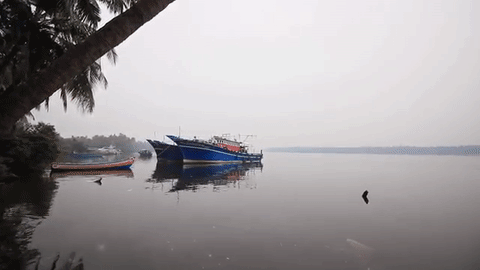 An engaging video title that uses "Reveal from left" entry animation and "Reveal to right" exit animation
b. Animate In/Out Speed
At times you'd want your title or lower third (or any motion graphic element for that matter) to enter and exit the screen at a given pace. A slow and soothing film will need a perfect slow fade-in where as a 1-min snackable video content would be better off with quick transitions (100 ms speed maybe). Speed of animation is very critical for our audience to connect better with the theme and intent of the video.
You can find the animation speed options given under the entry / exit animation options on the element editor.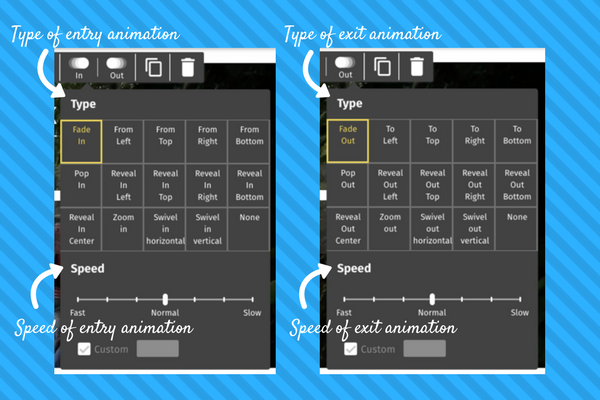 You can find the entry and exit animations on the element editor that opens up when you select an element.
Hope you are excited about this update. Do check them out and see how it works out for you. Feel free to share your thoughts on the comment section below. Thanks!
~Matthew CEO & Co-founder, Typito