5 Proven Growth Hacks from Top YouTubers to Grow Your Own Channel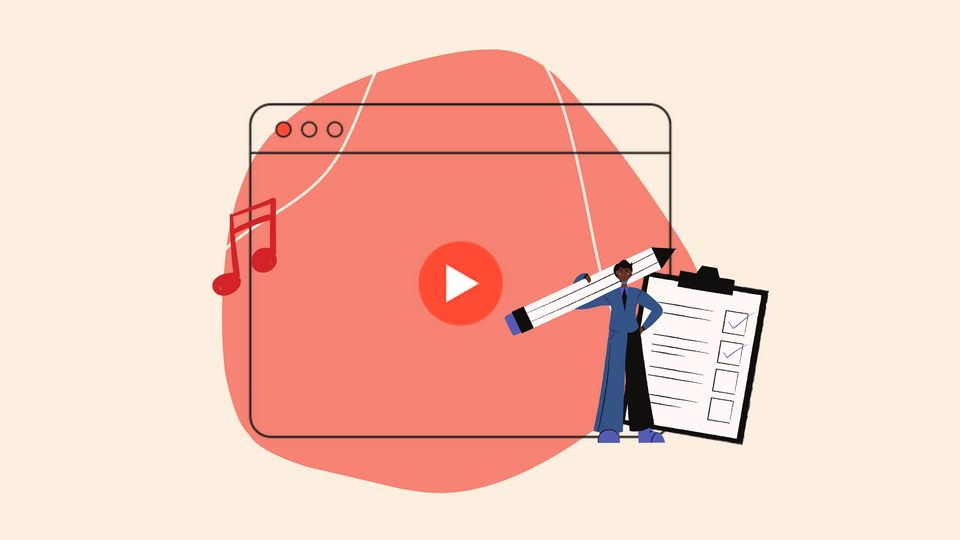 If you are a new creator on YouTube, one of the toughest yet exciting challenges that you face is to grow your audience consistently. Without a growing base of viewers, a philosophical argument rings true "If a tree falls in a forest and no one is around to hear it, does it make a sound?".
One of the best ways to grow is to learn and implement growth strategies that worked out for your top contemporaries. The same applies to other social platforms too! You can, of course, use an Instagram followers free trial to build a following, and you could also do this with a YouTube channel too. Once you have a larger following on one platform, you could always direct your viewers to follow your other social platforms, like Instagram and Twitter, building your fanbase.
Do you want to know the secrets behind the most successful YouTube channels? Look no further!
Here are the best practices and growth hacks responsible for the growth of 5 of the most successful YouTubers:
1. Epic Rap Battles: Make audience stakeholders in your content strategy
The creators of Epic Rap Battles (ERB) make their fans a stakeholder in the channel's success. At the end of every single video of a rap battle between famous personalities, they ask the viewers "Who won? Who's next?".
This makes the fans have a say in their content and the fans reward the creators for their trust. ERB's videos are consistently in the top 100 most commented-on videos on YouTube.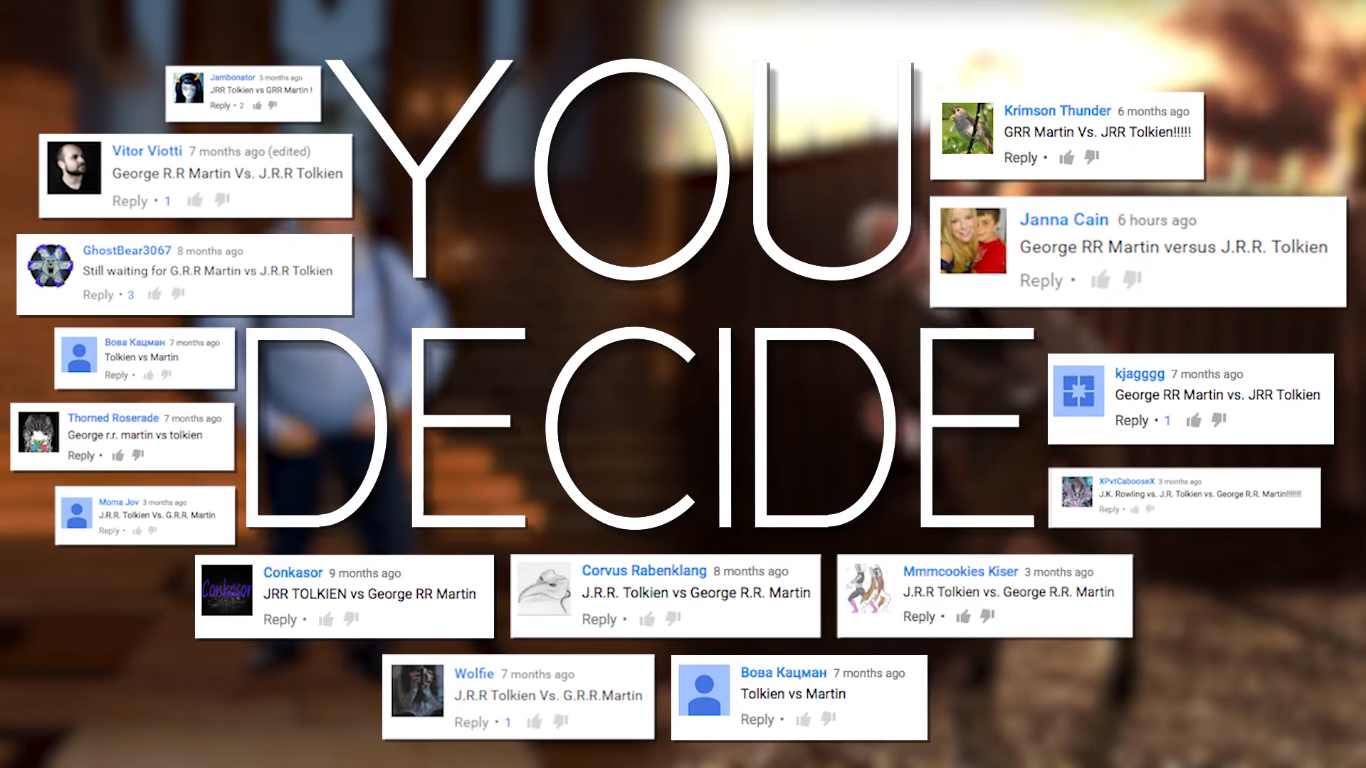 ERP's fans commenting to see a rap battle between J. R. R. Tolkien vs George R. R. MartinERP delivers the rap battle within weeks:
2. Bethany Mota: Look for a trend specific to your audience
Bethany is a YouTube celebrity known for giving beauty and lifestyle tips to youngsters. Her channel has gathered over 10 million subscribers and her videos collectively average 20 million monthly views.
When looking for new ways to grow her community, Bethany observed a very specific trend related to her majority audience comprising of high school girls - during summer, the engagement hits a peak during summer holidays. Along came Bethany's summer videos with fashion and beauty tips around topics like 'back-to-school', 'summer morning routine' etc.
Let's have a look at the monthly views graph from her channel. Note the clear bump in total views every summer!
Source: SocialBlade.com
3. Slow Mo Guys: Be the first channel to deliver high-quality content in a niche
You know exactly what you will get when you hear the name 'Slo Mo Guys'. They are all about beautiful, high frame rate, slow motion footage. They have been since day 1. A major reason behind their stupendous success is the fact that they were the first to produce such content and publish on YouTube.
Being first to deliver high quality content in a niche with potential is hard to do but if you get a chance, chances of success are high.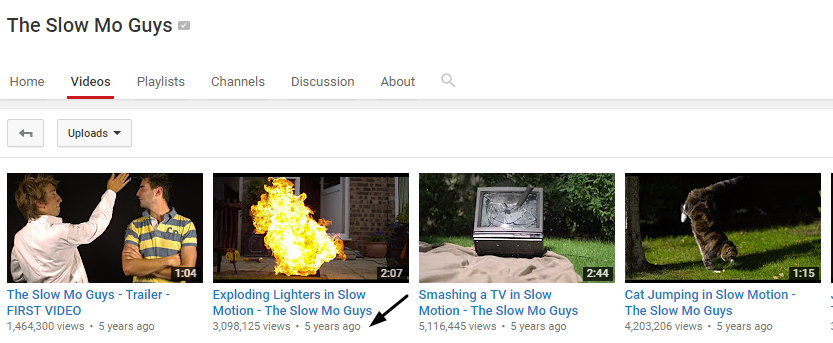 4. Grace Helbig: Trust your fans and try new experiments
Till January 2014, YouTuber Grace Helbig was working with MyDamnChannel - a corporate entity who owned the content the comedian produced. At it's peak the channel Daily Grace had more than 2 million subscribers!
At that time, Grace Helbig took one of the most shocking, brave and inspiring decisions a content producer has ever taken on the YouTube platform. She broke the partnership with MyDamnChannel and chose to be the master of own dreams. She went back to distributing content using her own channel. Not surprisingly, her fans stuck with her and supported her decision whole-heartedly. Today her channel has around 3 million subscribers.
Here's a funny yet heart warming video where Grace thanked her amazing community of fans and other top YouTubers:
5. VICE: Win with your thumbnails
If you are not creating custom thumbnails for your best videos on YouTube, you are making one of the most common mistakes content producers are known to make. If you need inspiration, head over to VICE's channel - one of the most followed independent news/documentary channel on the web.
One of their most viral videos ever was a short feature clip about the 'First Animal to Survive in Space'. They made a custom thumbnail showcasing the strange looking creature (see the thumbnail in the screenshot below):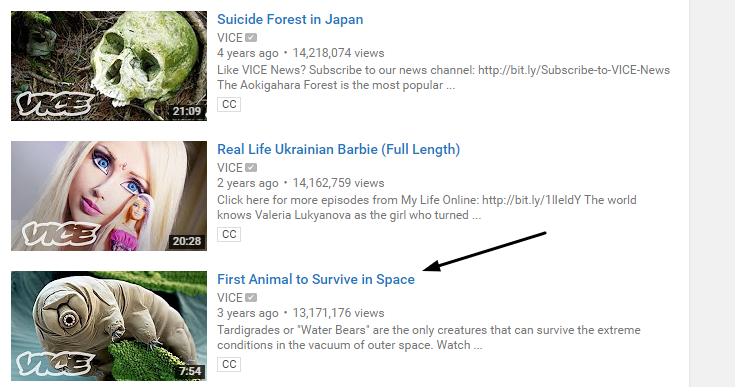 According to a Google case study, the thumbnail led the video to be featured on YouTube homepage and VICE got 100,000 subscribers thanks to the video.
We recommend Canva's Free Online YouTube Thumbnail Maker to get started. Think of your thumbnail as a poster of a blockbuster movie. Put your best foot forward.
Hope you got actionable tips here. I can't wait to see how you implement the tip(s) to grow your own channel. Please leave a comment with your feedback. I take every feedback as an input to the future blog post.