Muzli's 30 Free Fonts for 2019 on Video
Are you trying to come up with a new Logo Design? Have you been wanting to change your branding for a while? If so, then you will need to find the perfect font for your logo. A well-designed logo will make you stand out from the crowd and grab the consumers' attention. And there are so many places you can put this logo - from email signature templates to a magnetic sign from somewhere like https://kaizenprint.co.uk/magnetic-signs/ displayed proudly on the side of your vehicle. Having the right logo isn't the only thing to grab your consumers' attention though, a great website could do the same, making it easy for your customers to navigate and showing what your business has to offer. You can see the best web design inspiration 2021 will offer here. However, if you are just looking for a logo, you're in luck. A few days back, Muzli's editorial team published the top 30 free fonts to check out in 2019. You can find the article here. We thought it would be awesome to try them out on videos using Typito and here they are:
1. MORGANITE
Morganite is a font family designed by Rajesh Rajput. As illustrated beautifully by the creator on the font page, the different styles of the font will cover most use-cases that could come up for a brand or a company ranging from a social media poster title to a brochure listing text. You can download the font here - link. Let's see how Morganites plays out on a video: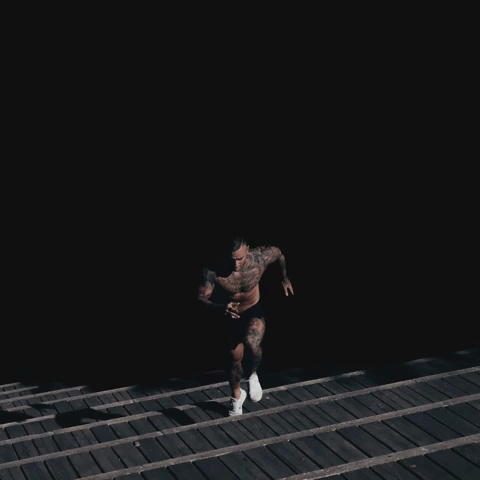 Morganite font on a slideshow video
Motion Graphic template used: Fashion Statement
2. THE CIRCUS DISPLAY
Out of all display fonts, this hand-drawn typeface is something very unique, related to vintage & classic styles. We always hear the circus orchestra playing while looking at The Circus Display font, honestly. This rough typeface, designed by 24Design Studios, has a strong charisma, appealing to the audience. Coming in two different styles (regular and striped one), it gives a chance to freely edit the degree of its "vintageness". The font will fit any purpose: from logos, labels, posters to web design projects and banners.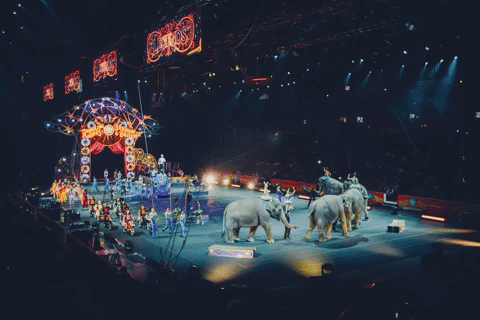 The Circus Display font on video
Motion Graphic template used: Travel Royale
3. ARKIPELAGO
Arkipelago, from Nasir Udin, a wet inky brush script font that has a traditional vibe with its imperfect handwriting. It contains extra alternate letters and several ligatures to make your designs look even more naturally handwritten.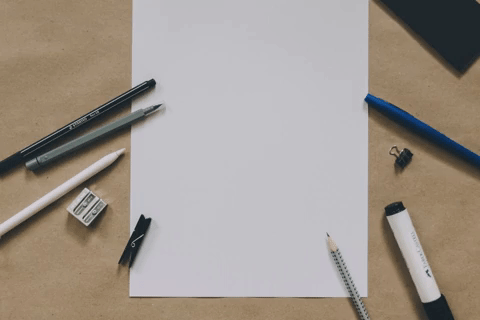 Archipelago font on video
Motion Graphic template used: Beauty Routine
4. TRADESMITH
Tradesmith is a brand new vintage font from 1871 Project. This font is the perfect balance of vintage and industrial with squared characters and angled corners - suitable for pairing with other fonts to create authentic branding, logos, lockups & more. It includes 4 styles: Regular, Round, Rough & Stamp, which means you'll be able to get the perfect character your project needs.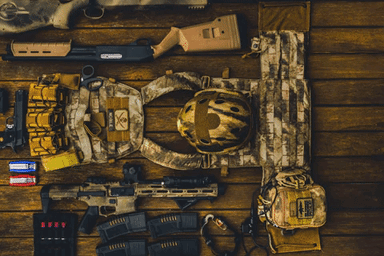 Tradesmith font on video
Motion Graphic template used: Fitness Linear
5. COLUS
Colus is a free display font, whose designer Stan Partalev was inspired by stone and wooden carved letter inscriptions. With a classical appearance and mature characteristics, this typeface family is appropriate for impressive headlines, remarkable logos, and beautiful signs.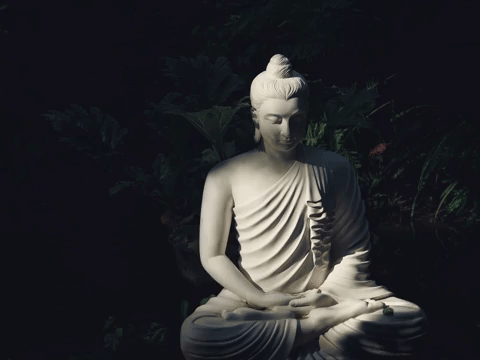 Colus font on video
Motion Graphic template used: Self Help Caption
6. COLORTUBE
ColorTube is the first FREE colored* font by Ivan Filipov. He started working on it a few years after he created Multicolore. The typeface is constructed following geometric principles. Also, notice that not all endings or crossings are following the "color overlay" logic-as Ivan says himself he did some changes to make it more appealing. For now, ColorTube supports Basic Latin character set.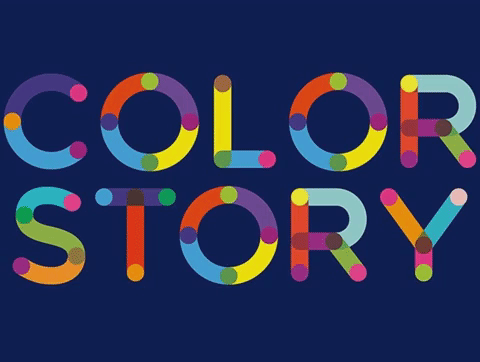 Colortube font
*ColorTube requires Adobe CC 2018 to work properly as a color font. Color fonts are not supported on Typito. You can find above an image preview of ColorTube.
7. BRIBERRA
Briberra is hand lettering script font that contains stylistic alternates & swashes that will help to create your own customized designs. You can use this font for quotes, t-shirt designs, branding, plus plenty of other projects. This font contains multi lingual characters, supports PUA and is available in OTF and TTF formats.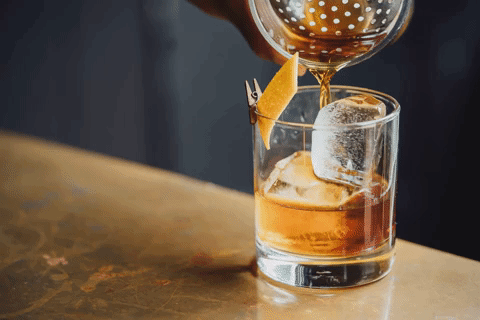 Briberra font on video
Motion Graphic template used: Traveler's Pick
8. ALOJA
Aloja handwriting font was drawn by Ieva Mezule and put together by Krisjanis Mezulis. Aloja font can be used for Big titles, events, posters, invitations and website, since there is also a .woff version. It is easy to read and features a fresh and easy feel. Every single letter is hand drawn with a thin brush on acrylic paper, this making the typeface visually unique. The playful letter bounces make it stand out from the crowd.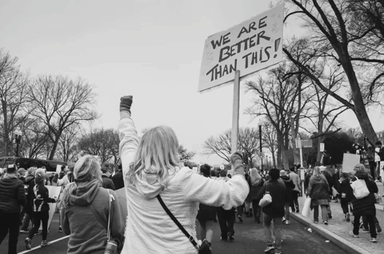 Aloja font on video
Motion Graphic template used: Champion's Title
9. CUNIA
Cunia is a sans serif font with slightly rounded corners designed by Alejo Bergmann. It contains all capital letters, numerals and symbols. This font is perfectly suited for a variety of display purposes, including logotypes, badges and labels, headlines and banners, prints and much more.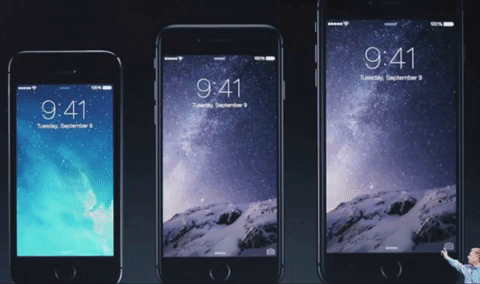 Cunia font on video
Motion Graphic template used: Stencil Highlighter
10. SPACE GROTESK
In 2017, Florian Karsten were commissioned to modify Colophon's open-source typeface Space Mono. The result was Space TIC, a three weight proportional version of the original Space Mono, which proved to be a solid display typeface. Space TIC was later complemented with a single weight text version (Space TIC Text), which created a baseline for Space Grotesk. Space Grotesk supports Latin Extended-A character set and several OpenType features.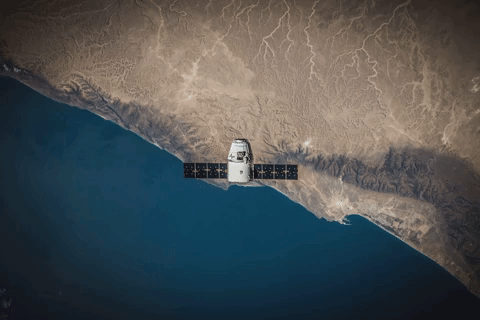 Space Grotesk font on video
Motion Graphic template used: Executive Pro
11. HORIZON
Horizon is a new free script font from TJ Creative shop - It's a new fresh handmade font that features an authentic natural stroke. Very suitable for greeting cards, branding materials, quotes, posters and advertisements.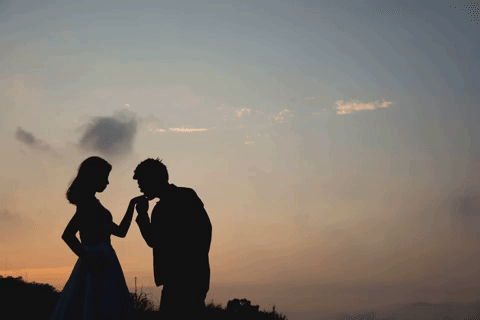 Horizon font on video
Motion Graphic template used: Vintage Wedding
12. BUCKWHEAT
The Buckwheat SVG font collection, created by Tom Chalky, includes three unique Opentype SVG fonts featuring an entirely hand-painted, multilingual glyph range with high-quality and authentic textures built in, with zero extra work required! Much like real paint, the textures are transparent, enhancing the overall effect.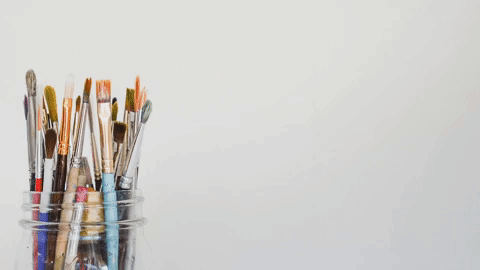 Buckwheat font on video
Motion Graphic template used: Linear Fusion Title
13. FREE FAT FONT
Free Fat Font was created by Thom Niessink, and is exactly what you'd expect. It's Fat and it's free. This font has an extremely heavy weight and many unique characters. Perfect for big titles, advertising, labelling, packaging and anything that needs a big impactful typeface. It also features multilingual characters for increased usability.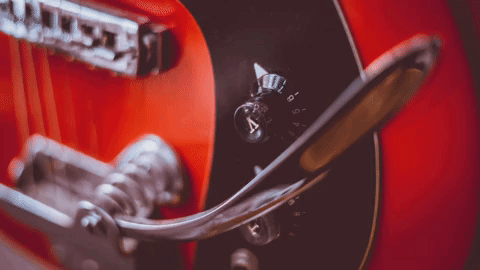 Free fat font on video
Motion Graphic template used: DIY Chic
14. UNDERSTOCK
Understock is the latest vintage creation from 1871 Project. This font is a unique take on a vintage serif featuring a ton of cool characters that will set your designs apart. It includes 3 styles: Regular, Rough & Round, so you'll be able to fit the exact style of your project.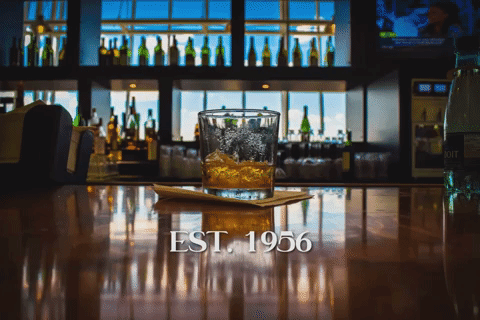 Understock font on video
Motion Graphic template used: Wedding Credits
15. FINLAND
Finland Rounded Font Family by Craft Supply Co., has been crafted from scratch with a structural logic of its own: a fusion of pure geometry and optical balance. Finland Rounded font family comes with 6 Styles, Regular, Italic, Thin, Thin Italic, Bold, Bold Italic. By combining a variety of styles Finland Rounded Font Family is suitable for logos, greeting cards, book titles, quotes, posters, branding, stationery etc.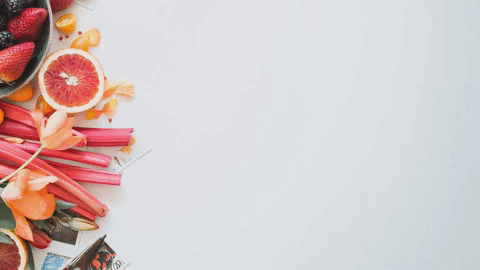 Finland font on video
Motion Graphic template used: Fitness Guideline
16. ACRYLIC HAND THICK
The Acrylic Hand Font Collection, created by Tom Chalky, includes four SVG fonts with an entirely hand painted, multilingual glyph range featuring realistic and high-quality textures throughout. The textures are exactly as they appear in the preview images (no extra work required!).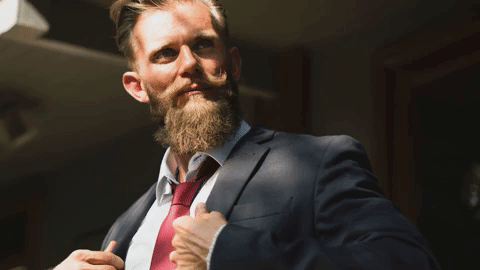 Acrylic hand thick font on video
Motion Graphic template used: CNN Outro
17. SERICO
Serico is a free calligraphy style font from Stefano Giliberti. It comes with 390 glyphs and is multilingual.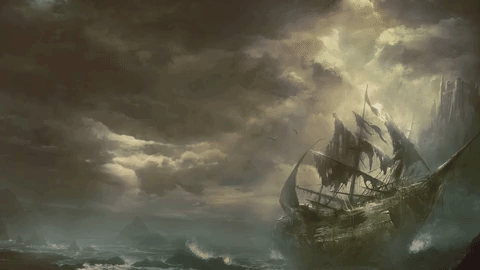 Serico font on video
Motion Graphic template used: Travel Stencil
18. BOBBY JONES
Bobby Jones Font Collection, created by Tom Chalky has 16 quirky handcrafted fonts, oozing with personality, ripe and ready to take center stage within a variety of creative and fun design projects. If you're looking to grab eyeballs with an ad campaign, a logo design, apparel, printed stationery, and all that other good stuff, then worry not - Bobby has you covered.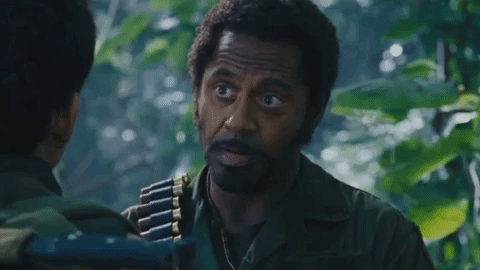 Bobby Jones font on video
Motion Graphic template used: BuzzFeed Special
19. PUZZLED
Puzzled, from Dmitriy Chirkov is a modern trendy script that has been attentively written with gentle curves to produce a font thats completely distinctive and original. It contains a full set of lower & uppercase letters, a large range of punctuation, numerals and multilingual support. Perfect for adding a elegant and unique touch to your creative projects.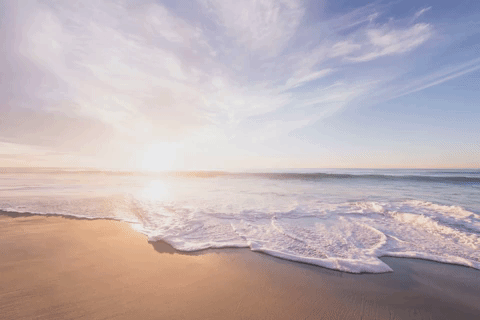 Puzzled font on video
Motion Graphic template used: Intense Title
20. ANODINA
Anodina, created by Stefano Giliberti, is a font family with human features but symmetric in it's soul. It includes 5 weights from Extra Light to Extra Bold. This font family is great for logo design, posters, basic text, headlines, and much more.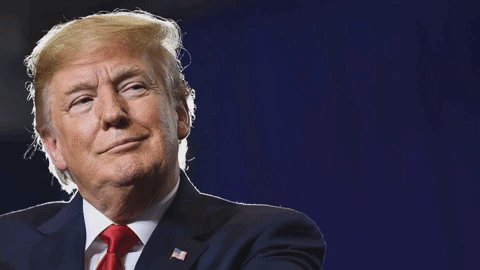 Anodina font on video
Motion Graphic template used: NowThis Quote
21. OBJECT SANS
Object Sans is a contemporary type family that puts together the best qualities of Swiss neo-grotesks and geometric fonts. It's a multifunctional workhorse designed to work best in any printed and on-screen contexts, including logo design, brand identities, websites, packaging, posters and headlines; regular weight is carefully tuned for small sized body text. The typeface comes in 7 weights, upright and slanted each.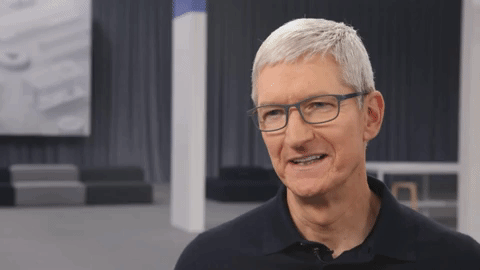 Object Sans font on video
Motion Graphic template used: Lower Third Sharp
22. BRIPOKUS STENCIL FONT
Bripokus, from Ahsancomp Studio, is a Bold Condensed Stencil Typeface. It's best to be used on Poster, Web Header, Book Cover, Packaging and other design that needs strong and bold feels. It's a regular style.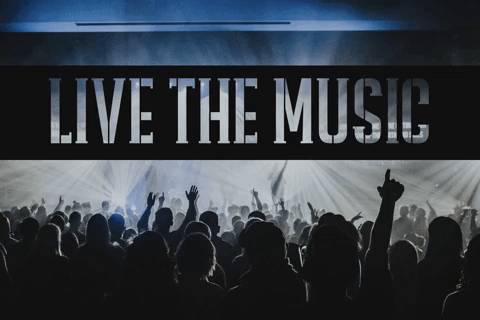 Bripokus stencil font on video
Motion Graphic template used: Music Stencil
23. HANSIEF
Hansief is a bold sans serif typeface from Kautsar Rahadi. It features a distinct vintage inspired style and comes with 2 styles - Regular and Rough. This typeface features great textures and is filled with unique characters. There are also extended latin characters for even broader use.
Hansief font on video
Motion Graphic template used: Tasty Living
24. TUESDAY NIGHT
Tuesday Night is a brand new free signature script from Font Forestry. It is a handcrafted script font made for many different applications & styles to personalize your products. Tuesday night features extra large capitals for a unique signature style that is perfect for wedding invitations, logos, apparel, decorative quotes, prints, scrap booking and much more!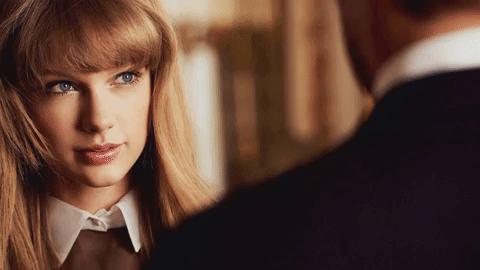 Tuesday Night font on video
Motion Graphic template used: Wedding Bells
25. MINDFULLY
Mindfully is a signature font from Sinikka Li that has been made to give your text a beautiful & calligraphic look. Each letter has been created with lots of thought and love. If you're looking for an elegant yet cute typeface for projects such as logos, printed quotes, invitation cards, social media headers, product packaging, posters and more - this is font is the perfect fit!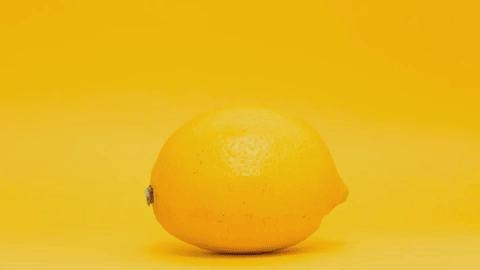 Mindfully font on video
Motion Graphic template used: Smart Highlighter
26. RUSTICO
Rustico is a brand new free font from Hustle Supply Co. It is an all-caps typeface that is bold and features authentic brush texture and an italicized stance. This font is a great way to make a statement in your apparel, branding, marketing and web design, among many other uses.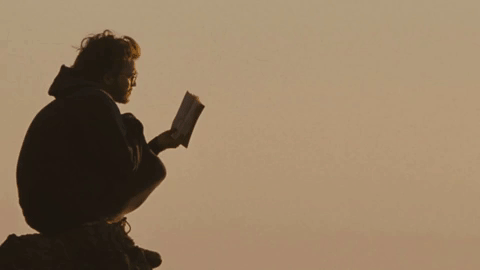 Rustico font on video
Motion Graphic template used: Oblong Rhythm
27. AILERON
Aileron provide free typefaces of 16 weights published and provided by TipoType Underground collection.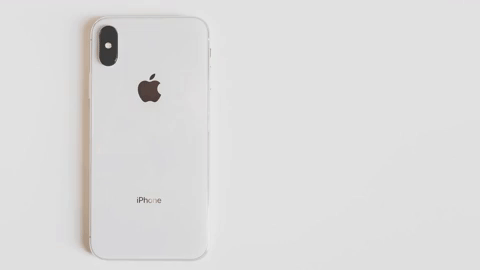 Aileron font on video
Motion Graphic template used: Hexagone Creative
28. BIG JOHN / SLIM JOE
Big John Slim Joe is a free sans serif typeface with a useful usually needed contrast between thick John and slime Joe specially in headings & poster designs.
Big John Slim Joe fonts on video
Motion Graphic template used: Ixigo Travel
29. DISCLAIMER
Disclaimer is a module-based display font coming in two variations : Plain and Classic. It is designed by Boris Bonev and published on Fontfabric.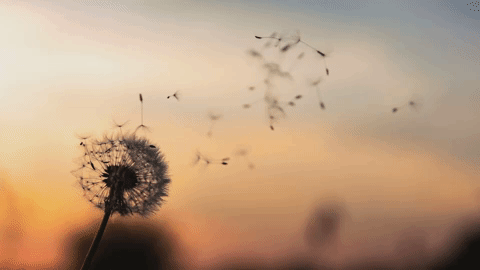 Disclaimer font on video
Motion Graphic template used: Star Cast
30. FIXER
Fixer is an elaborate free layered type system from William Suckling. It features a total of 7 fonts that come together beautifully for creating bold headlines, branding, signage etc. It will function great for you, whether you are trying to achieve a clean modern look, or even a traditional vintage style making it an incredibly versatile typeface.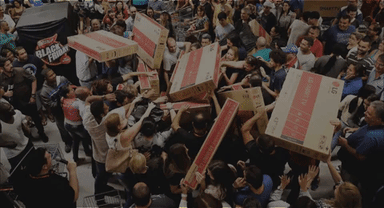 Fixer font on video
Motion Graphic template used: Tech Top 10
About Typito
Typito is Canva for videos - an online video creation tool for marketers, digital journalists and media houses. Typito gives you all that you need to create a powerful video for the Internet - easy to use motion graphic templates, ability to add your favourite music, create image and video slideshows and produce square videos for social media.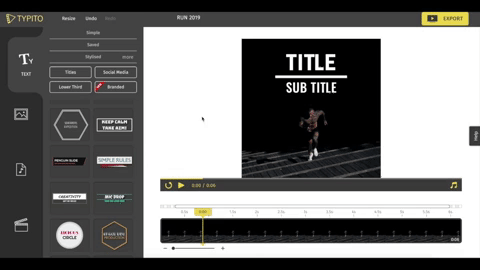 Adding text on Typito
You can upload new and engaging fonts, like the top 30 fonts above, on Typito. The tool provides support for all languages including right to left scripts like Arabic and Hebrew. Here's an article that explains how to add a custom font in your Typito account. Hope you loved the top 30 fonts on video. Please let us know of other fonts you'd love to see features on videos.