Monthly Pricing Plans on Typito
Since we went live in the last week of March 2017, we've been getting requests to come up with monthly pricing plans for our users. This kinda hit the roof when 1 out of every 5 users who wanted to actively (pay and) use Typito started asking for a monthly subscription option. They were not happy with the pay as you go option.

Hari who discovered Typito via Product Hunt asking for a monthly plan
We realised two things:
We are certainly missing out on a lot of business by not introducing monthly plans
More importantly we are not able to cater to our customers' primary need - a monthly subscription that helps them plan their video campaigns much better!
We didn't waste a moment. From the 2nd week of October, our team reached out to most of our super active users, got their feedback and started integrating our newly baked monthly plans on Typito. And finally we have them here - https://typito.com/pricing!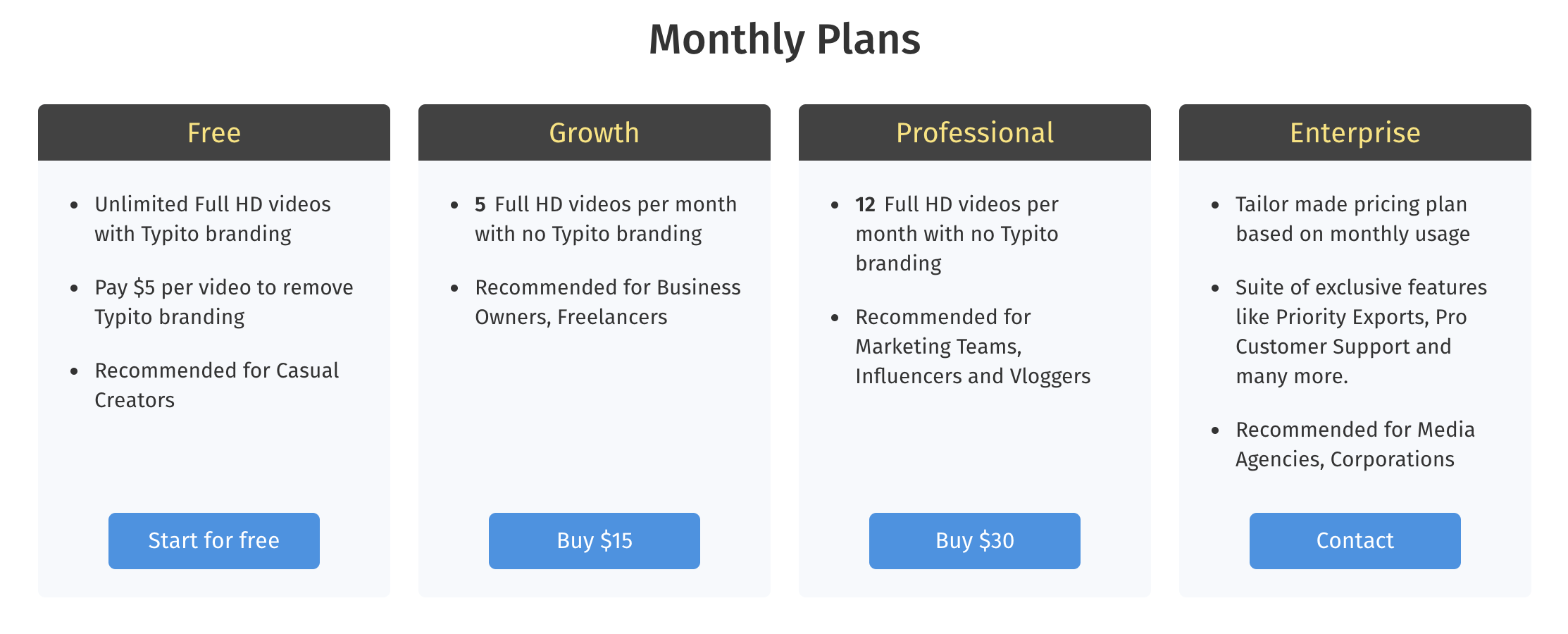 Monthly Plans are up on Typito
You can take a look at them and let us know what you think about the plans! We've also added a section of FAQs on the same page for better clarity. Hope you find it useful!
~Matthew CEO & Co-founder Typito