Kerala Floods: Why we care and How we plan to contribute
I don't know if I told you that Typito is a small team with 3 full time employees. One of them is Basim. You might know him by his latest post on how he revamped the dashboard experience on the product recently. He's an amazing product developer with a keen eye for good user experience. The other two guys running the show at Typito are Srijith and me. We are the co-founders of Typito.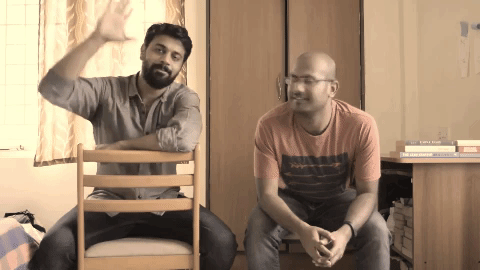 Matthew and Srijith - founders of Typito
Srijith and I go a long way. We've known each other for the last 12 years since the days of under-graduation. But there's something else that also helped us connect instantly during these years. We are both malayalees, native to the southern state of Kerala in India. Popularly called 'God's own Country', Kerala is not new to travellers who love to enjoy the nature retreat that most places in the state offers. In fact, when we were beginning to build text templates on Typito and looking for good stock footages to place the text on, it was mostly footages of places in Kerala that came to our rescue :).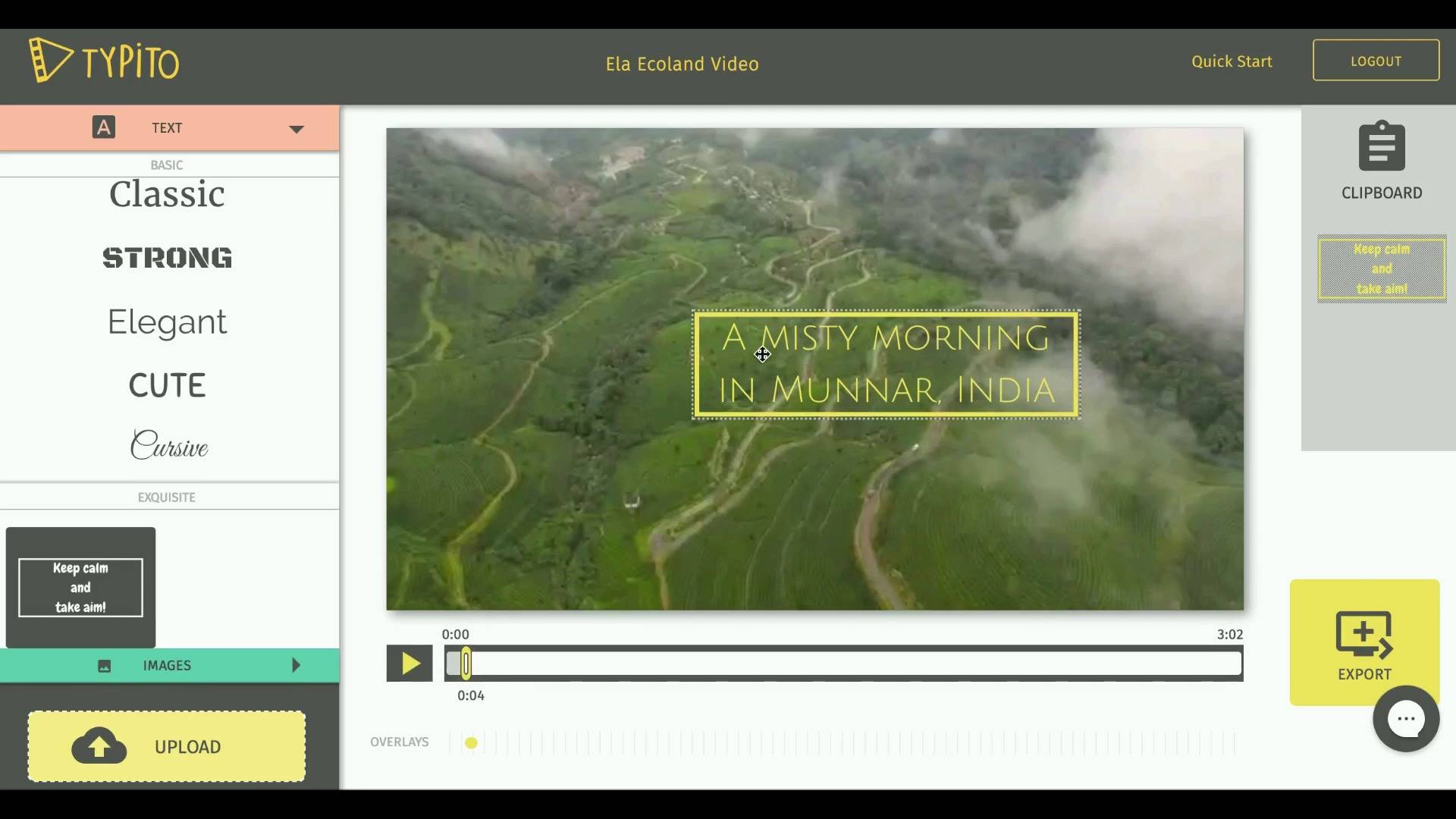 That's us testing out the first version of Typito's text templates on a footage of Munnar in Kerala. We've come a long way on the product front as you can see! :)
Kerala is struck by a National Disaster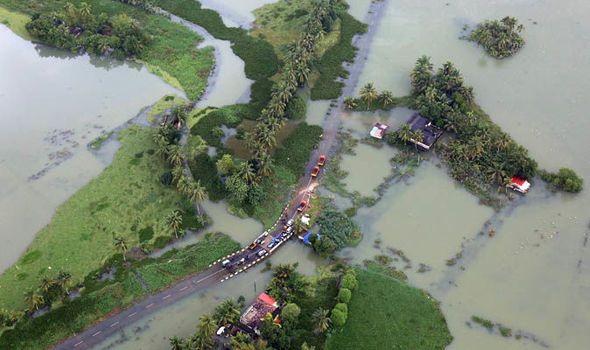 Kerala is witnessing a natural calamity
In the last 3 weeks, Kerala witnessed the largest amount of rainfall the state has received since 1924. This resulted in flooding and landslides in most parts of Kerala leaving 400 people dead and another 700,000 people homeless. Over 40,000 people had to be moved to 4000 relief camps across the state. Here's my family in Aluva, Kerala being evacuated from our home with the help of relief work volunteers.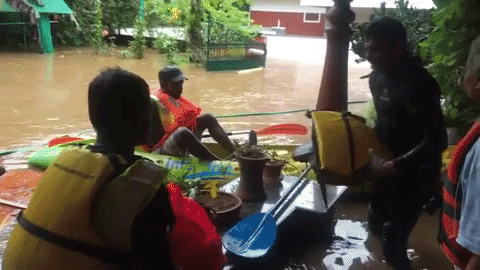 Matthew's family rescued during the floods
Even though we both were in Bangalore this whole time, you can understand how difficult it was for us to reach out to our families and confirm they are safe. In such circumstances when there's state-wide power outage, it's a luxury to have a phone to update your loved ones about your state of affairs. It was a difficult time for all malayalees around the world with their near and dear ones stranded during one of the biggest floods in this decade. Very fortunately our families were safe during the event but our heart goes out to many who lost their homes and even their lives during this natural calamity.
A profound experience
I've participated in volunteer work and donated small amounts previously for different relief programs. But this was the first time when my family's safety was at stake during a natural calamity. This ended up becoming a profound experience for me and I learned to empathise with people who suffer during similar situations around the world. It also made me realise how small and fragile we all are in nature's grand scheme of things. It was a humbling experience.
How we are helping to revive Kerala
The losses in Kerala is estimated to be worth approximately 3 Billion dollars. It would take many months if not years to bring the state back to normalcy. But the vibe in Kerala is that of hope and determination. Relief work volunteers are pouring in from all parts of the country to help with after flood relief work. In fact, as I am writing this post, I'm in Kerala volunteering for an organisation that's helping with distributing food and other essentials, like this bc level 1 first aid kit for anyone injured, to the flood affected families.
Other than the volunteering efforts, our small team in Typito has decided to donate 50% of the revenue we make from monthly subscriptions in the month of August. We plan to write a note to each of the customers with a copy of the receipt for the payment we donate on their behalf. This might take some time since we want to personally write a thank you note to all.
Meanwhile, if you want to donate in your own ways to the relief funds, here are a few links that would direct you to authentic relief program funds:
I want to thank some of you who've personally reached out to me during this time of distress. As we always promise, none of this is going to impact our progress in Typito. We will continue to run Typito with your support, as we've always been doing. And you will find our team available 24/7 to address your queries via email or live-chat. The show will go on! :)
~Matthew CEO - Typito