How To Design Instagram Story Videos for your Shopify Store
Instagram Story, adopted from Snapchat's story, is a collection of moments in the form of pictures and videos that, stitched together create a compelling narrative. Unlike on other platforms like Facebook and Snapchat, stories on Instagram are found to have a higher engagement for small and medium businesses who are trying to promote or sell a product or feature. These videos show up for your followers on Instagram.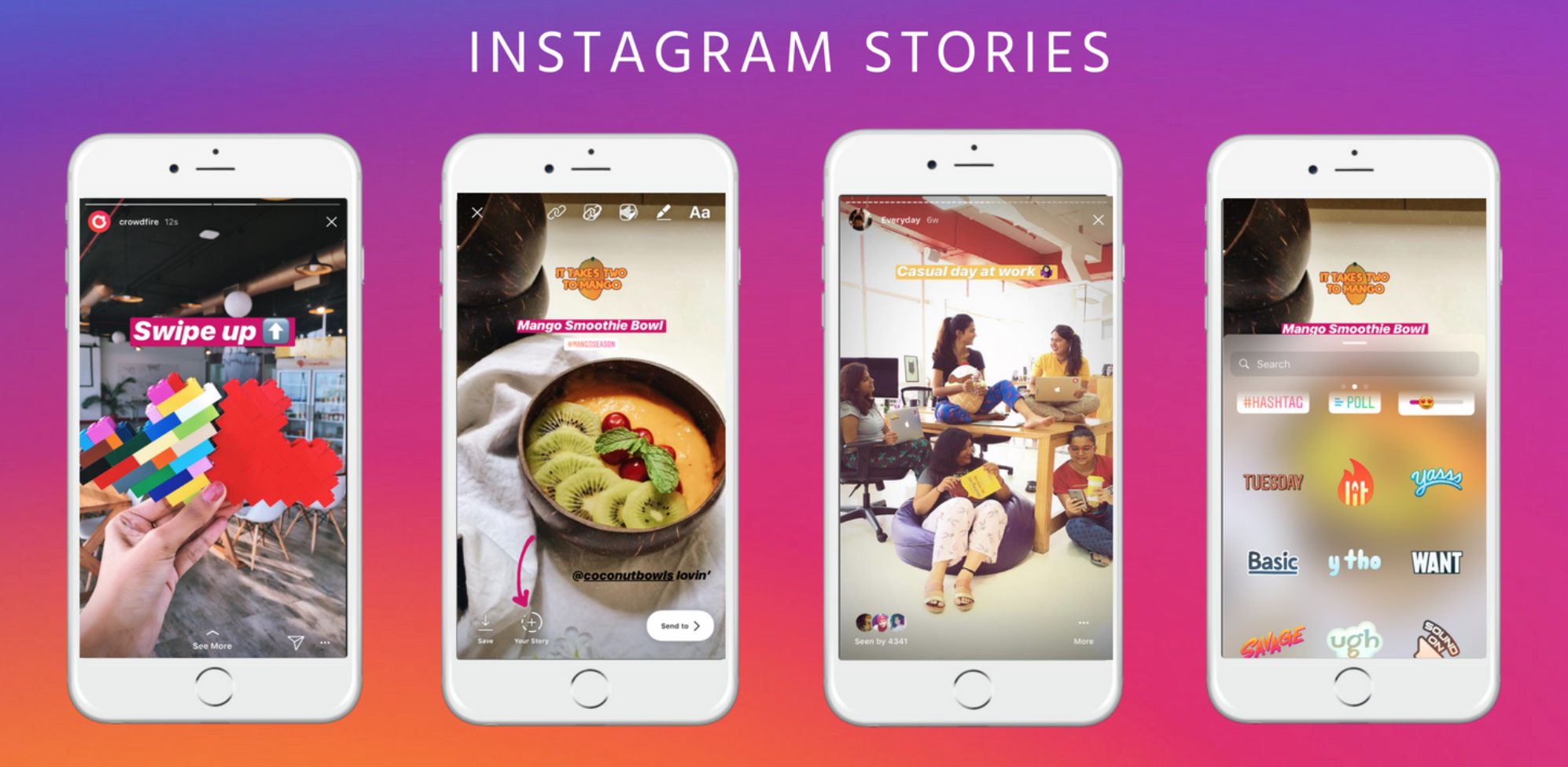 Video Design Guidelines
Duration of video: up to 15 seconds
Content / Media needed: Slideshow of images or videos that convey the narrative used in the story. The story usually ends with a call to action for the audience.
Audio: Stock music that goes well with the theme of the product. Ensure you go for a CC0 license audio if you haven't purchased a license for the music track. YouTube provides you with a great collection of free audio (that requires no attribution) you can use on your videos.
Text: You can add text overlay animations that support the narrative in the Instagram story. In the end, remember to add a swipe-up icon and text to clearly establish the next action for the viewer.
Brand compliance: Use fonts and colors that are used by your brand. Ensure that the video carries a subtle logo with 70-80% opacity to wrap up the brand compliance efforts.
Video Design Walkthrough
Let's design an Instagram Story video for a brand that produces garments using recycled material. Our intent is to convey how this brand is unique compared to other fashion brands and create enough curiosity in the viewer to check out what they do.
Step 1: Storyboarding the Video ( ⏰- 10 mins )
The first step would be to come up with a rough storyboard with three sections:
Text: what text overlays you will add on the video
Visuals: what background image or video would be used for demo-ing the product
Intent: what is the purpose of having a given slide or frame in the final video
Here's what we've come up with:

Step 2: Designing the Video on Typito ( ⏰- 15 mins )
Once the storyboard and images/videos for the visuals are ready, you get started with designing the video on Typito!
Font: Montserrat FamilyColor: White (#FFF) and Green (#99E265)Video Format: Vertical 9:16 (used for Instagram Stories)Branding: Logo in the outro, Line-based text templates that go with the brand's color kit.
Audio: River sound is freely available from SoundJay. This audio channel goes in sync with the story of living in harmony with nature.
Here's a sneak peek into the project on Typito!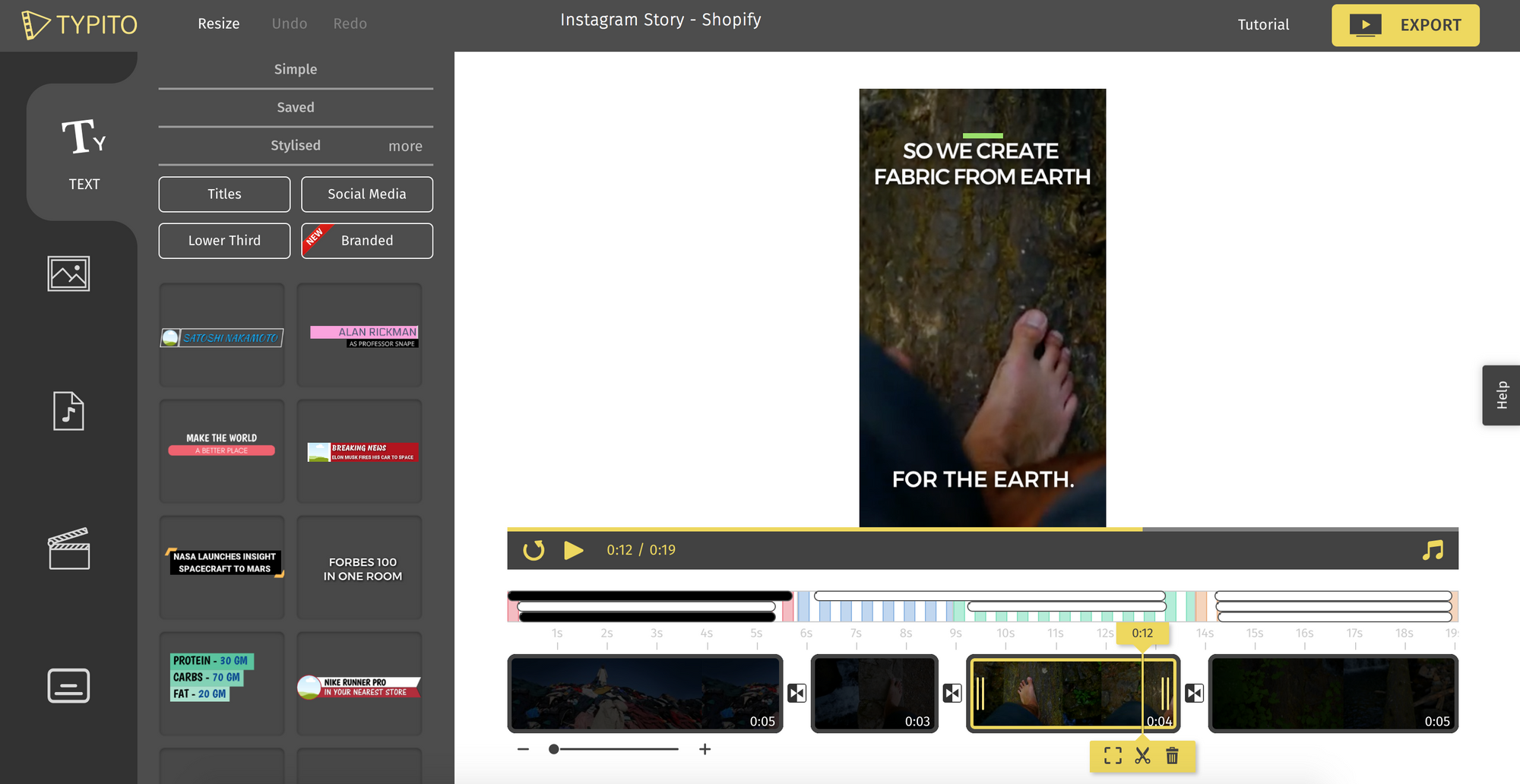 Here's what the final video looks like:
Hope you got a hang of how to design Instagram Story videos!
Note: The demo Instagram Story video above was designed by Tejaswi. Reach out to him if you want to learn how he went about it! :)