How to Automatically Translate Videos to Any Language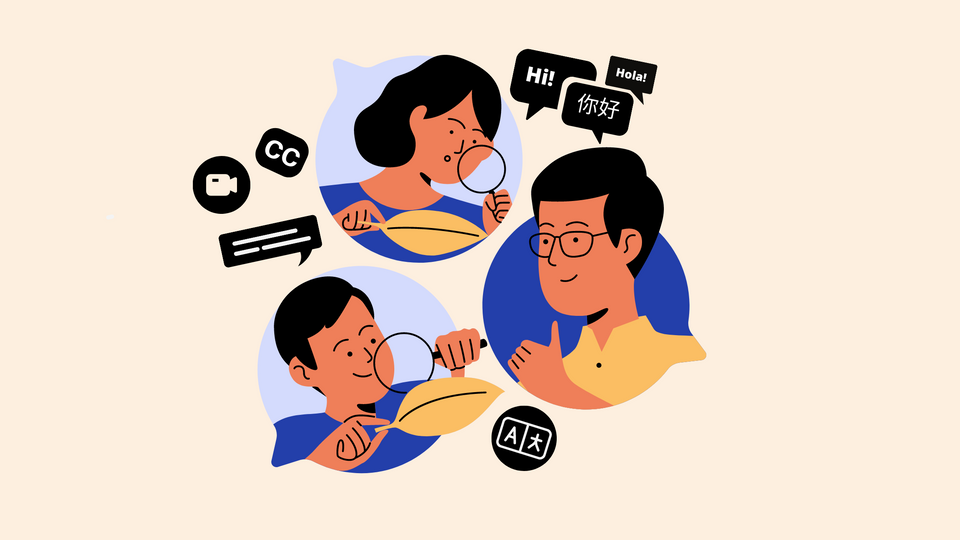 With platforms like YouTube, Facebook, and Instagram amassing an international audience, the opportunities to open up your content to new audiences are something you shouldn't be missing out on.
Captions are a great way to make your videos accessible and engaging, but if you're looking to speak to a global audience, you'll need to push past any language barriers to make sure your message doesn't get lost in translation.
International communities often speak multiple languages, and this has made translated captions on videos important.
---
Why is translating videos important for your brand?
If you've already included video in your marketing plan, you may be praising yourself. However, you are passing up a large market opportunity if you aren't also using video translation.
The language issue is an apparent challenge for firms seeking worldwide expansion. With the availability of professional translation services, even this is no longer a valid reason.
Attract a broader audience
As the Internet gets bigger and more powerful, we find new ways to talk to people who live thousands of miles away. This applies to people of other cultures and languages.
Investing only in video marketing is not enough if you want to reach the huge number of people who are online. You could benefit from including video translation into your overall strategy.
Optimized user interaction
However, you should not depend on visuals alone to convey your message. Let's see what happens if we watch TV with the sound muted. Although you may get the overall plot, you could miss many of the details.
Your viewers will have a more positive brand experience thanks to video translation. They will invest more time in viewing your video if they can follow it. They will feel more connected to your company and more inclined to purchase your products.
Increasing your rankings in a language other than your competitors' is possible. The opportunity exists, but the amount of competition is dependent on the market and the number of companies that have started translating.
If one of your videos manages to get widespread attention, translation services may help it succeed in foreign markets. Because of how easily information can go across the world nowadays, you never know who could see your work.
Now that we've covered how video translations can really help you create an impact, let's look at how to translate a video easily.
---
How to Translate a Video in Any Language

⏩
Here's a quick glance at the steps we'll cover:
1. Upload your video
2. Head over to the Captions > Choose Auto-generate
3. Choose the language you want to translate the subtitles to
4. Preview, edit and style your subtitles
5. Export and share your video!
I'm going to show you how to translate videos quickly using a video editor that automatically translates videos for you, all online.
Step 1: Upload your video
Head over to typito.com.  If you don't have an account already, you can get started for free. Click the '+' to upload a video or simply drag and drop your video.

Step 2:  Choose how you want to translate your video
Click Caption and choose - Auto Generate.
There are 2 more ways to translate your video on Typito - Syncing an existing subtitle file or adding translations manually.
1. Syncing an existing subtitle file
You can upload a translation of your subtitles if you already have a translated SRT file and automatically sync it with your video.
2. Adding translations manually
If you feel like your video needs context-specific translation that you'd like to add yourself, you can choose to manually translate your video. What's great is that you can do this while previewing your video and Typito automatically generates time stamps for each subtitle, so you won't have to worry about keeping track of each subtitle appearing at the right time.
Step 3: Choose a language that you want to generate your video translations in.
Use the drop-down tab or type in the language you want to translate your video to. You can even choose from major language dialects from specific regions.
Step 4: Choose a style and theme for your translated subtitles
You can choose from any of the themes to display your hardcoded subtitles. You can customize it later to change your subtitles' colors, font, and overall look. Remember to choose a style that makes it easy for viewers to read your captions, if your video is dialogue-heavy, choose a style that is simple to read and easy on the eyes.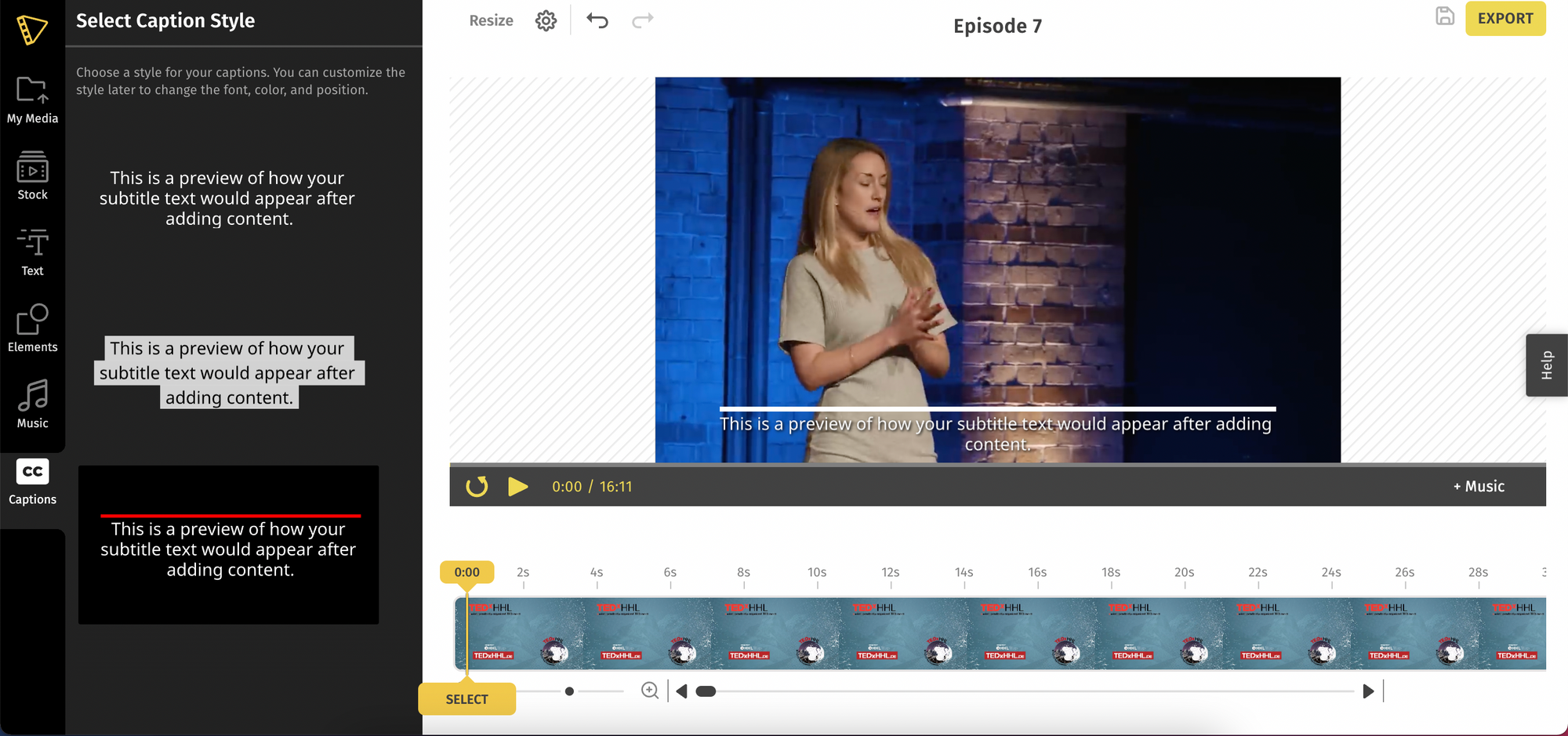 💡
PRO TIP
If you're looking to hardcode the translated subtitles to your video, you can choose to give it a bit more flair to make your subtitles stand out, or simply blend in with your video color scheme, or maybe align with your brand colors.
Click Auto-generate and give it a couple of minutes to translate your video. This can take a few seconds or minutes, depending on the length of your video.
Step 5: Preview and export
Once your video translations are ready, you can give it a quick preview to see how it looks.
It's really easy to edit your translations in case the AI wasn't able to pick up a specific name or a context-specific language translation. Simply click the caption text box and type in your edits.
💡
PRO TIP
Another helpful cue that you'll see here is this little highlighted text - this shows you places where your subtitles overlap - so you can make edits to have your subtitles appear more clearly.
Give your video one final preview and if all looks good - hit the export button.
Downloading a transcript of your video translation
When you download your video, don't forget to also download your subtitle file. You can open this file using any text editor to view your video transcripts with timestamps.
The transcripts of your video come in really handy especially when you upload your video to multiple platforms.
You can use your transcript to:
We hope you found this tutorial helpful in generating automatic translations for any video in minutes.
---
How to Translate YouTube Videos
YouTube makes video translations accessible and easy with its auto-translation feature. What can video translation tools like Typito do differently?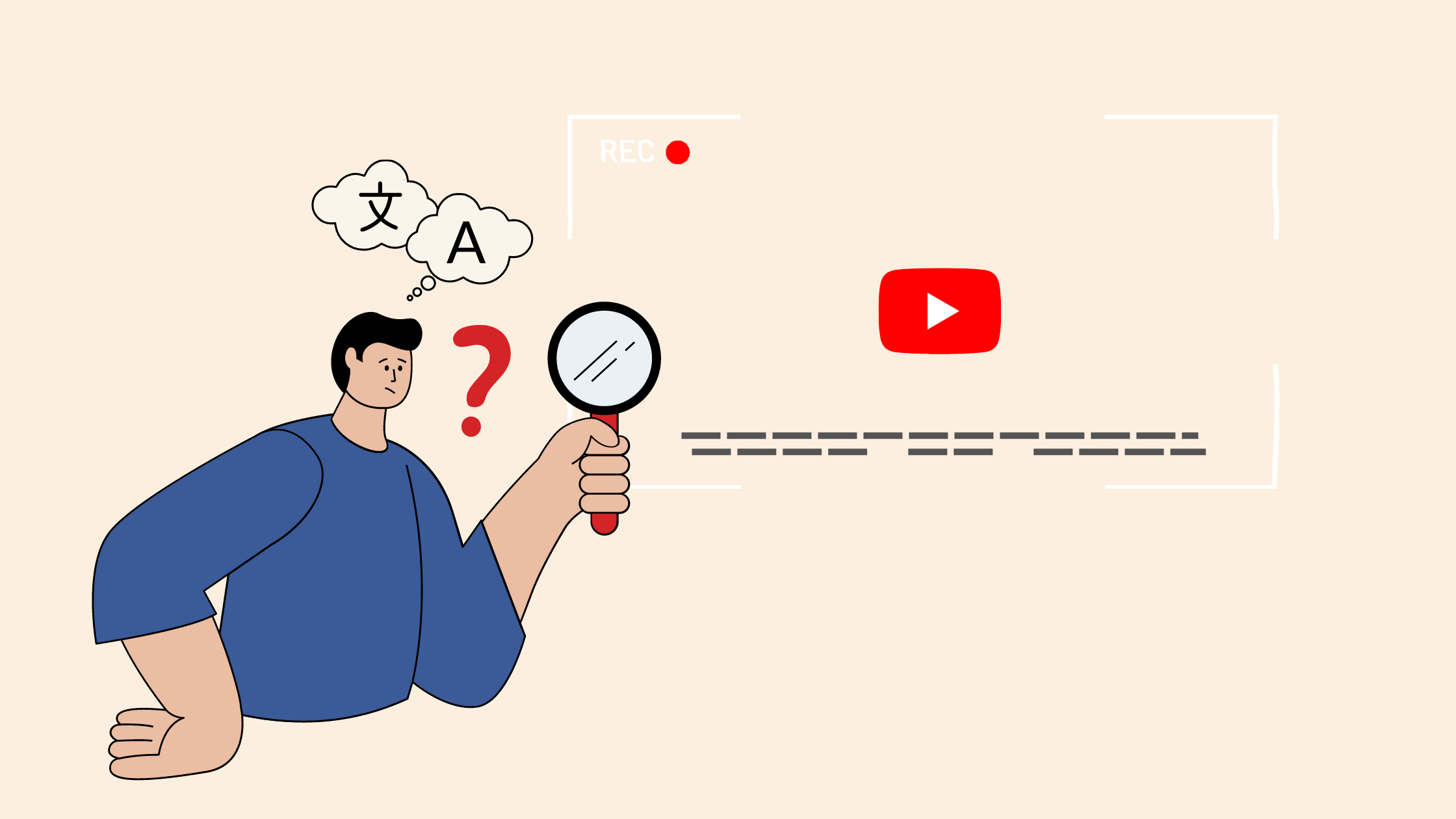 ---
Wrapping it up
It's super easy to automatically translate videos, and the best part - you can perfect your video translations by simply editing your translated videos wherever needed in just a few clicks.
With Typito, you don't even have to download or install any software or switch from a video editing tool to an alternate video translation tool - it works online right from your browser, and you can translate videos in over 100 languages.
🧭
Creating videos that drive action doesn't have to be a strain. And we've built Typito to make video creation a breeze for creators like you. For easy, reliable, and automatic video translations, head over to Typito. You can try it for free and see how easy video translations can be.