5 e-Commerce Video Types to Boost Conversion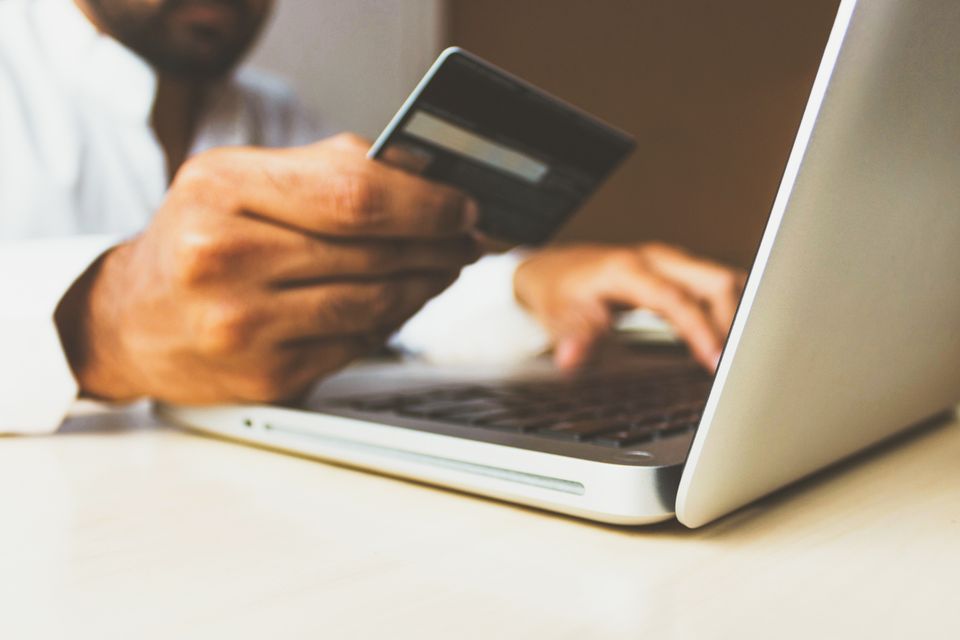 When you're designing an e-commerce site on a Website builder, there are quite a few factors you need to consider, and one of the most important factors is including video options on your site. This is because when it comes to making a purchase on an e-commerce website, customers want to see what they are actually buying. High-quality images, descriptions, and reviews may help your customers choose your products but nothing engages them as videos do. But so does making sure that your website runs perfectly for your customers, in order for this to happen you need to make sure that you have a good server (you can click here for more information on that). Obviously there is a lot that you will need to think about regarding getting good engagement, Your potential customers are more likely to make a purchase from your e-commerce website if they see how your products work and why other customers like them.
Why e-Commerce businesses need videos?
If you're still wondering if your e-commerce business needs video marketing or not, here are some fun facts about video marketing which speak out themselves:
78% of people watch online videos every week; 55% of them watch it daily.
YouTube is the second most trafficked website on the web after Google.
Landing pages with video content have shown to boost conversions by 80%.
Around 62% of consumers watch product review videos before making a purchase online.
97% of marketers reported that videos helped their users understand a product or service.
76% of marketers saw an increase in sales due to video marketing.
Around 56% of consumers would prefer seeing videos on a company's website.
"Add-to-cart" conversion rates increase by 37% when you add product videos to your product detail pages.
What are your shoppers watching?
If you have a solid understanding of what your potential customers are looking for, and what your existing customers like your brand (especially if you're using video for new businesses and promoting your goods for the first time). You may even get some ideas on the kind of videos that will resonate with them.
1. Product close-up videos:
Showing your product from a closer angle to highlight its details is one of the simplest ways to boost sales. Videos with product close-ups can give people a better understanding of how your products work and what your consumers are buying.
Take a look at this video by Solo Stove. You'll see how this video beautifully captures the product in action. It shows a family of four members using Solo Stove while camping in a forest. Not just that, the video also shows two kids using the product, showcasing the safety and simplicity of the product.
Tips:
Add lower-third to your video to highlight the price, discounts, and other specifications with text.
As the name says, "close-up videos" are footages which show your product from a closer angle. Show all the important aspects of your product which makes it unique from your competitors.
Directly show how your product may add value to the customer's life.
2. How-to videos:
A how-to video goes deep into the full range of features of your product, explaining how to use it step-by-step. Any e-commerce business with a somewhat complex product can get conversions with how-to videos.
Have a look at this video by Kelty Linger side table, where a person speaks about the features of the product and shows how to assemble it in minutes:
A good how-to video is detail-oriented and can stand alone to attract potential customers who are interested in knowing how the product works. You can also link such videos to the product page to make sure your potential customer can go and buy the product.
Tips:
Prepare a script to make sure you don't miss out on any steps.
Add real, raw footages to add a touch of reality to your video.
Add text to your videos to highlight important steps and features of your product.
Humanize your video by showing how real people can use your product.
3. Customer testimonial videos:
One of the most effective types of e-commerce marketing videos, customer testimonials work best when it comes to boosting conversions at the decision stage of a buyer's journey. At this point, your potential customers are aware of the problem that they are experiencing, and they found your product to be an interesting solution to their problem. Customer testimonial videos help in assessing their options push them to take the next step.
Check out this creative customer testimonial video where this beautiful diva is giving her honest feedback on a product by Naturally Curly:
Tips:
Keep the video as real and as simple as possible.
Skip the script, and let the customer highlight the things they liked about your product.
Add text to your videos to highlight the pros of your product.
Encourage a genuine conversation with your customer for an organic, believable testimonial video.
4. "Unboxing" videos:
Just how it sounds, "unboxing" is the action of taking something out of the box. Unboxing videos are addictive and pass on the happiness of enjoying something for the first time. Another reason why they are so popular is that they show how the product looks when it's taken out of the box for the first time by a real person. A good unboxing video shows the quality of the packaging and delivery process. That's why it's so important to have good packaging! Without it, your product isn't as appealing as it could be and may be considered generic. Consider using custom boxes to personalize your packaging or even tissue paper with your logo printed on it. There are no fancy photoshop tricks or lighting tricks involved here, just an honest, untainted view of the product to check if it seems as it was advertised.
Here's a simple unboxing video from Birchbox, a make-up brand which has made itself a niche in offering cosmetic samples and beauty products on a subscription base. They built a strong brand-awareness by creating over a quarter of a million unboxing videos on YouTube. Take a look at this one:
Tips:
Put thought into your packaging. Create a beautiful unboxing experience for your customers.
Reach out to influencers to collaborate for your product unboxing videos.
Personalize the unboxing experience as much as you can by adding freebies, samples, and personalized notes inside the package.
Add text to the videos to highlight the names and specification of the products in the box.
5. Entertaining story videos:
Using an entertaining video for your e-commerce may have chances to go viral. They evoke emotions in the customer's mind. A good story video will make the customer feel something. The customers should be able to relate to the story and connect dots between a problem and the solution that your products have to offer.
Blendtec's "Will It Blend" video series which shows the strength of their product with a humorous spin. This campaign boosted Blendtec's sales by 700% and their company revenues touched around $40 million in 2006.
Tips:
Add emotions to your story. Make your customer laugh while they are in awe of your product.
Keep the story short and simple.
Highlight the story behind your product to emphasize how your product does for the greater good.
A little bit of creativity and a dose of humor will take your video to the next level.
Conclusion:
There are so many ways to make high-quality videos in less time and budget. A good video can help you increase your sales, website traffic, and brand awareness for your e-commerce business.
You don't need to have a full-fledged team to design videos for your e-commerce business. Typito empowers e-commerce marketers in creating and designing aesthetically modern and highly engaging videos with simple customizable templates. With a few clicks, a marketer can create stunning videos tailor-made for your social media profiles and business website. Don't let anything stop you from achieving those business goals this year.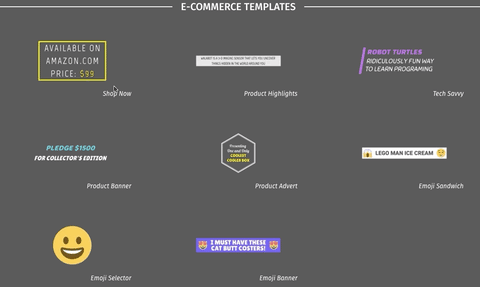 E-commerce video templates on Typito
P.S. Check these templates only if you want to boost conversions for your e-commerce business.