Why and How to add Emojis on Videos - 3 Step Guide
Did you know that the first set of emojis was published 20 years back in 1998? It was designed by Shigetaka Kurita, an engineer at the Japanese phone company, NTT Docomo. He was working on a way for customers to communicate through icons and the result was a set of 176 icons he called emoji. The name combines two Japanese words: "e" (picture) and "moji" (character).
Since then, emojis have revolutionised the way we send text messages via different media. They've become such an important tenant of communication that 1) there are more than 5 variants of emoji sets used by different apps today, 2) Apple facetime pc has come up with 3D emojis that animate according to your facial expressions, 3) video creators have started adopting the use of emojis to drive engagement. Emojis are omnipresent today.
In this post, we will learn how emojis have became a popular element in videos. To understand the relevance of emojis in videos, I'll want to take you through a sample emoji video created by a publisher Odditymall on Facebook:
Odditymall is an online store that sells geeky gadgets and uncommon home products via their e-commerce website. While their website is popular among product enthusiasts, what made them really popular is their success with video marketing on Facebook. They created engaging snackable videos (45 - 60 seconds) for each product highlighting the top use-cases of the product. Along with short footage of the product stitched together, these videos also sport a top or bottom banner that explains the essence of the product in one line. These banners are usually a combination of a catchy title and emojis. This format of product videos has become so popular that a lot of online Shopify store owners and drop-shippers have chosen this format to create videos for Facebook advertising platform - which is insane! Let's take a step back and learn what's so special about this video format.
Why emoji banner videos work?
We inspected over 25 videos with emoji banners created by Odditymall and similar pages. Here are the two reasons why we found emoji banner videos to be effective on social media:
Simple and effective messaging: With the help of a short title these banners explain the intent of the video in the simplest of languages. It also clearly conveys the emotional response that is warranted from the audience, thanks to the use of emojis. This is made possible by leveraging the years of exposure we've got to emojis - what they mean in a given context.
Square videos with emoji banners: Multiple studies (including this one by Buffer) have shown how square videos (aspect ratio of 1:1) work on social media much better than landscape / widescreen (16:9). This gives an opportunity to combine footage of the product and create a square video with an emoji banner that covers the extra space on top/bottom or both. Since the banner stays throughout the video, it also helps convey the intent better.

Emoji banner on videos
How to add emojis on videos - 3 simple steps
Let's now look at how to add emojis to videos quickly and easily. You can overlay emoji on videos using most video editors by uploading and positioning the emoji graphic as a png. However, we've found this experience to be cumbersome, especially when you want to try different emojis for a given context. This prompted us to create emoji templates that anyone can drag and drop on videos with ease - Emoji templates by Typito.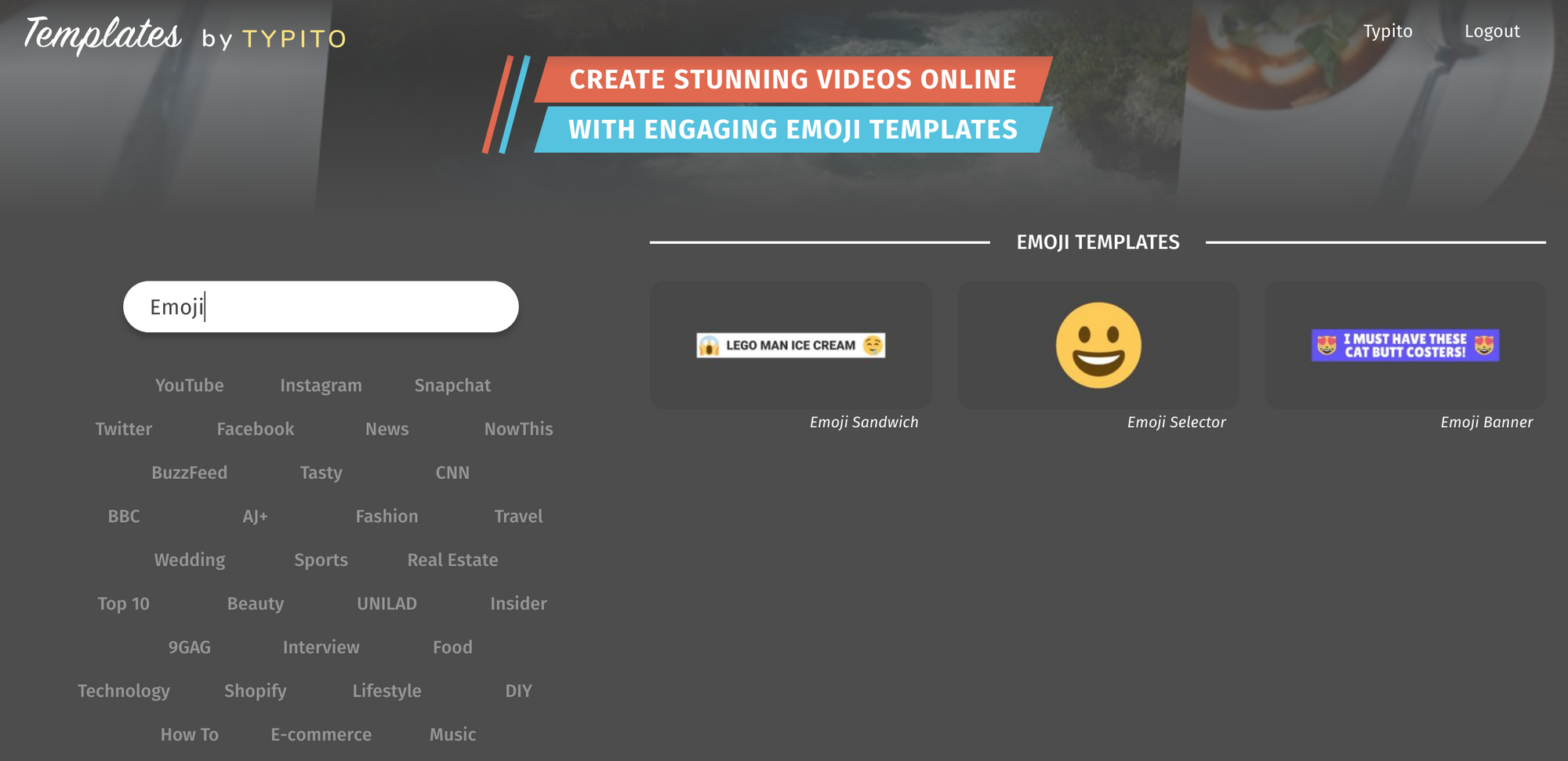 Emoji templates on Typito
Here are the three simple steps to add emojis on video:
Checkout emoji templates from Typito's collection - If you want to go with header (banner) templates, you could pick up either Emoji Sandwich or Emoji Banner templates. However, if you want more flexibility with emojis, you could choose the Emoji Selector template that you can re-purpose the way you want on the video.
Save emoji templates - Once you've decided on the emoji templates you want to use on videos, you can simply save them so that they become available in your Typito collection under the 'Saved' section in the video editor.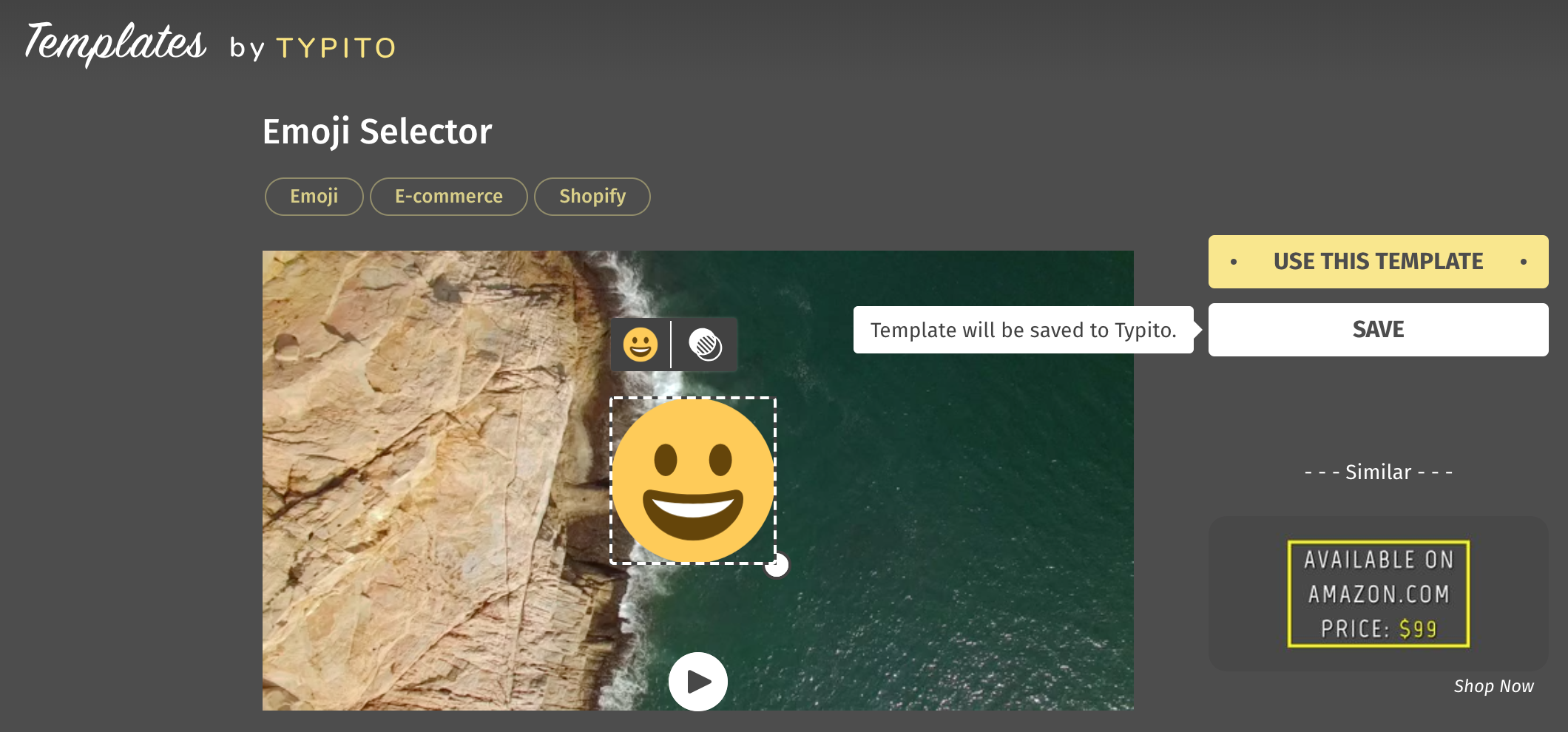 Click on 'Save' to save the template to your Typito account
Here's a quick reference on where you can access the templates that are saved in your account.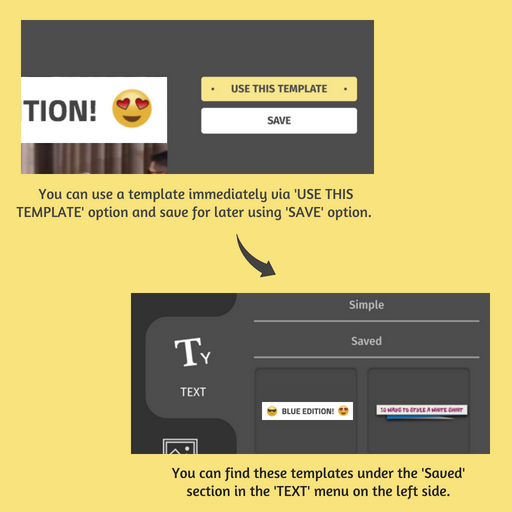 How to save and use emoji templates on Typito
Create videos using the template - Once you've saved the emoji templates, they become available for you to create videos using them! Just like any other template from Typito's collection, you can access it under the 'Saved' section while editing videos.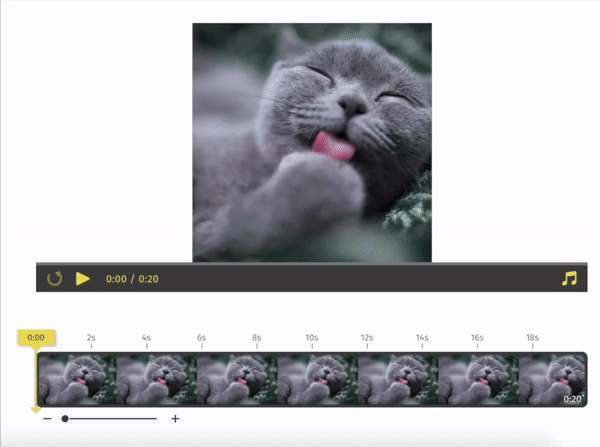 Creating emoji videos using Typito is quick and easy!That's it - you are now ready to create emoji videos fast and easy! Hope you found this blog post. Please let us know how you plan to use emojis to drive engagement on your videos.