Introducing Templates: Collection of 200+ Popular Text Animations
Last month I happened to go for a video marketing meet-up in Bangalore, India. During the introductions I got a chance to talk about what we are building at Typito. I told them "we are enabling anyone and everyone to design and create professional videos in a brand-compliant way with the power of Adobe grade text templates at a few clicks. And we.." I continued but didn't miss out on how a couple of marketers responded to my claim.
It was like them telling me "Yeah, right! Adobe grade motion graphics in a few clicks". I took out my laptop, all determined to show them our no-signup demo, just to realise that my laptop was at zero charge. I know, not a great position to be in. I was obviously sad and angry. 😓😡
But the experience also got me thinking - we have such an amazing library of text templates that our creators love. We should certainly add more to the collection and shout it out to the World in a much better fashion. That's how the idea of Typito Templates was born - show people the best text animations they love that they decide to create a video with them fast and easy. So here it is - Templates by Typito!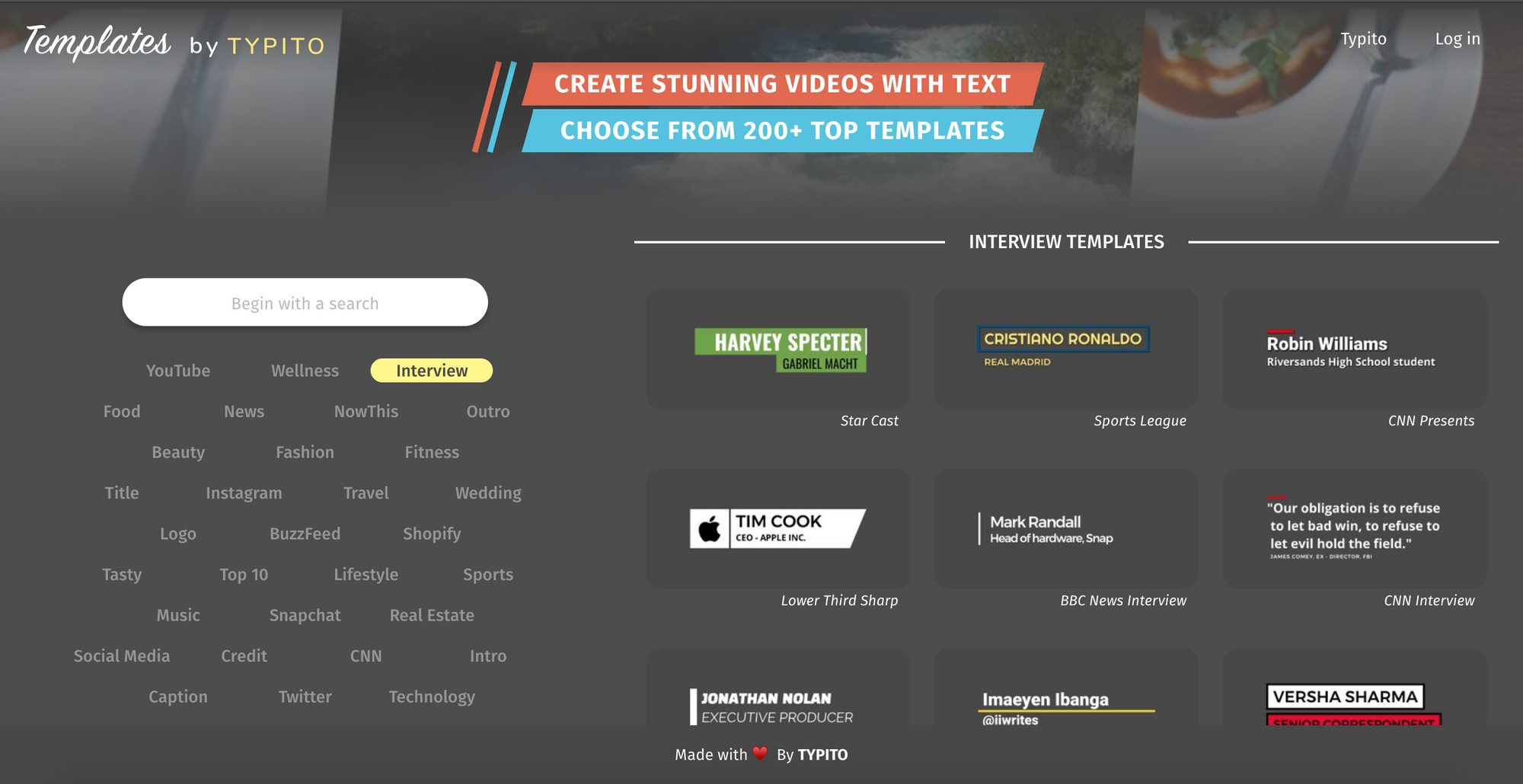 Templates by Typito
We went ahead and created the biggest collection of drag and drop motion graphic templates online sorted by the popular brands and most searched use-cases. It's 200 strong now and we plan to produce 2000 templates by end of 2018. You can search for the template you need and try it out on a video background, all of this without signing up on Typito.
Once you like a template, you can save it to your Typito account so that you can use it while editing a video on Typito. We've tried our best to make this experience pretty seamless for our users. Some of our beta users loved the experience and we hope you like it too! 😊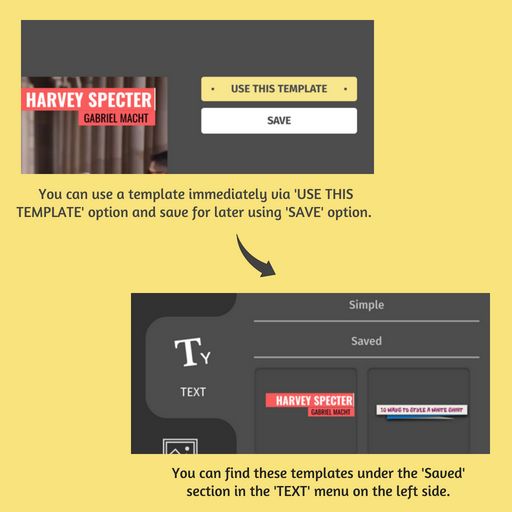 How to save templates and use in your video project
So, what are you waiting for? Please check out Templates by Typito and let us know which templates you loved the most! Your feedback has always pushed us to do more. 😊✊
~Matthew CEO, Typito