5 Best Video Non Profit Campaigns (Tips + Takeaways)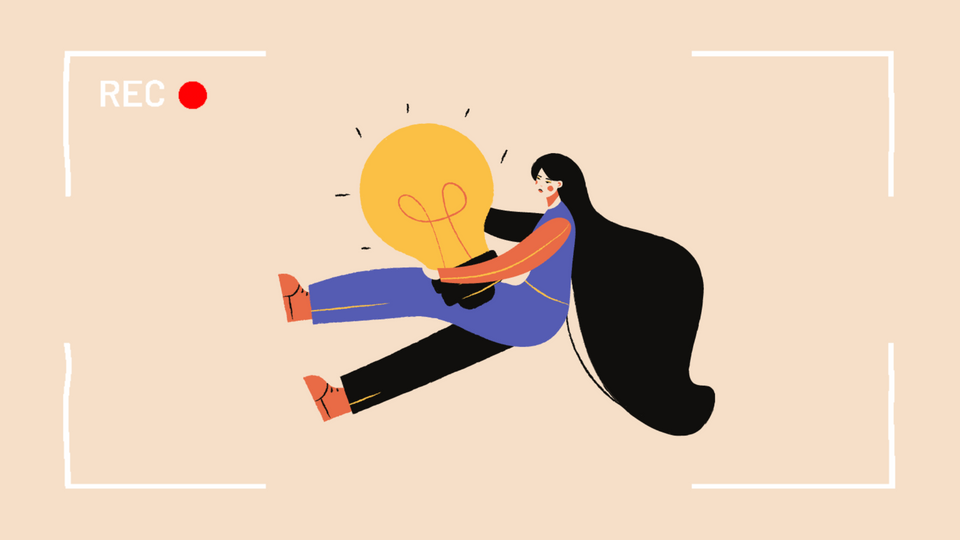 If a picture is worth a thousand words, then a video is worth even more. Videos can increase the impact of your nonprofit marketing efforts if strategic video creation techniques are applied. When done right, these videos can lead to huge success, and you can prove your marketing efforts are working with the advice given by Web Presence Ltd. You don't always have to have a huge budget to make an impactful and engaging nonprofit video marketing campaign. At Typito, we are inspired by nonprofits who work to solve big problems even with limited resources.
To figure out the various video creation techniques used by nonprofits, I have researched and analyzed several dozens of videos. This blog is a compilation of the essential learning I think will best serve you in your marketing campaigns. Here goes.
1. Charity: Water
The video starts by showing that 633 million people in the world drink dirty water to sustain life. To create awareness and raise funds, Charity: Water used a video narrating the true story of a 13-year-old girl named Salem from Ethiopia, accessing dirty water from a pond full of dirt and leeches to sustain life.
To instill emotions and to connect with the characters in the video, Charity: Water used Virtual Reality and documented the life of the little girl Salem, over six days.
What we learned:
1. Charity: Water used the narration from the real person affected by the crisis: They show how other than the death caused by contaminated water, the situation also keeps kids out of school. This also makes it more personal and makes the story believable to create an emotional response.
Using true stories helps the viewers see the impact of the crisis in its most vivid manner: The daily struggle of Salem walking miles to even get impure water did exactly that.
3. Show the impact that you have made that transformed lives: At the end of the video, Charity: Water shows how they built a well for Salem and her community so they can access clean water every day.
Plant a Call to Action: A clear call to action is critical in such videos. The video ends with the fact that 30 dollars can give one person clean water. This makes the people believe in the practicality of the project and they can also think about taking action.
2. ONE
ONE launched the #GirlsCount Campaign on International Women's Day in 2017. The campaign asked the public to count with them to 130 million, visualizing the 130 million girls who are yet to receive an education and create awareness among the public.
What we learned:
1. Use the power of numbers to show the importance of the crisis you are about to solve: The fact that 130 million girls are yet to receive an education is the crisis ONE plan to solve. The way they decided to solve the problem is by asking people to count to 130 million with them, so as to gain attention from political leaders of the world.
Reinforce your core message throughout the video: By saying every girl count repeatedly throughout the video, the ONE stressed the importance of educating girls.
3. Leverage the power of a community by involving them in an activity with the potential of virality: By urging the public to post simple, short videos and images of them counting to 130 million, ONE used the power of the public to instill pressure on politicians and gain international attention.
3. Save the Children UK
With the title "Most Shocking Second a Day Video" the UK's Save the Children has made a visually engaging video that shows the life of a small child before and after a war-struck Europe.
The video, Save the Children tried to talks about the plight of children in war-struck zones around the globe.
What we learned:
1. Use familiar characters and setting to create emotions: The video shows a little girl from Britain affected by war. This instilled emotions in the west, primarily because of this.
Show the 'the before and after' of a preventable crisis: Save the child UK tried to do this by showing the change in the daily life and surrounding of a girl due to wartime. Loss of parents, relatives, and the denied access to good life and education also make them the most affected section of society.
4. Pencils of Promise
The Pencils of Promise is a nonprofit organization that builds schools and provides educational opportunities in under-developed countries. To create awareness and to raise funds, they used Virtual Reality to create a video that takes the viewers to a classroom in Toklokpo, Ghana.
What we learned:
Show a contrast that resulted because of your nonprofit efforts: Pencils of Promise shows how children are forced to attend schools that are unfit for education. The video then showed how a spacious and well-made PoP (Pencils of Promise) School is helping teachers and students to function well.
5. World Food Programme
The World Food Programme is a nonprofit that aims to stop world hunger. They used typography to make a video that shows statistics that 1 billion children around the world are starving, while another 1 billion are online on the internet. The nonprofit through the video tried to reach out to the one billion who are online to help the latter who are hungry.
What we learned:
Use typography to present a huge amount of data and statistics: This video shows multiple statistics like, in 60 seconds 10 children will die because of hunger, and just 25 cents can help a child. Typography can be used to present relevant and multiple data very easily. It also helps you to create videos on a shoestring budget.
Create emotion in the mind of viewers by using sound effects: Here, a looping sound effect of a ticking clock represents time running out to help the starving children. The ticking sound, as a result, instilled tension in the mind of viewers.
Summing it up
When it comes to getting content for your videos it doesn't have to be expensive. If you're shooting a nonprofit video and need essay samples to share with your audience, you can visit a database like Subjecto, where there are plenty of examples on different topics. Hope the takeaways from these impactful campaigns inspire you to implement some concepts in your videos. Do you remember a nonprofit video campaign that made an impact on you? Share it in the comments section below.
And, hey, we just launched our Typito for Nonprofits program. 50% discount on our plans to empower nonprofits like you. Make your videos with beautiful engaging text, graphics, and animations. Get Started!