How Typito empowered The Logical Indian to build their team of Full Stack Journalists
The Logical Indian is a voice that most Indians on the Internet would've come across one point or the other. They started as a very small team of storytellers obsessed about bringing the most important news and events in front of the general public with the help of social media and have now grown to become one of the biggest online brand of digital journalism with 6.1M active followers on Facebook. What keeps their team of editors going is the passion to tell stories that matter like no other and be bold and courageous to stick to the true side while narrating them - not right, not wrong but what is true and not false.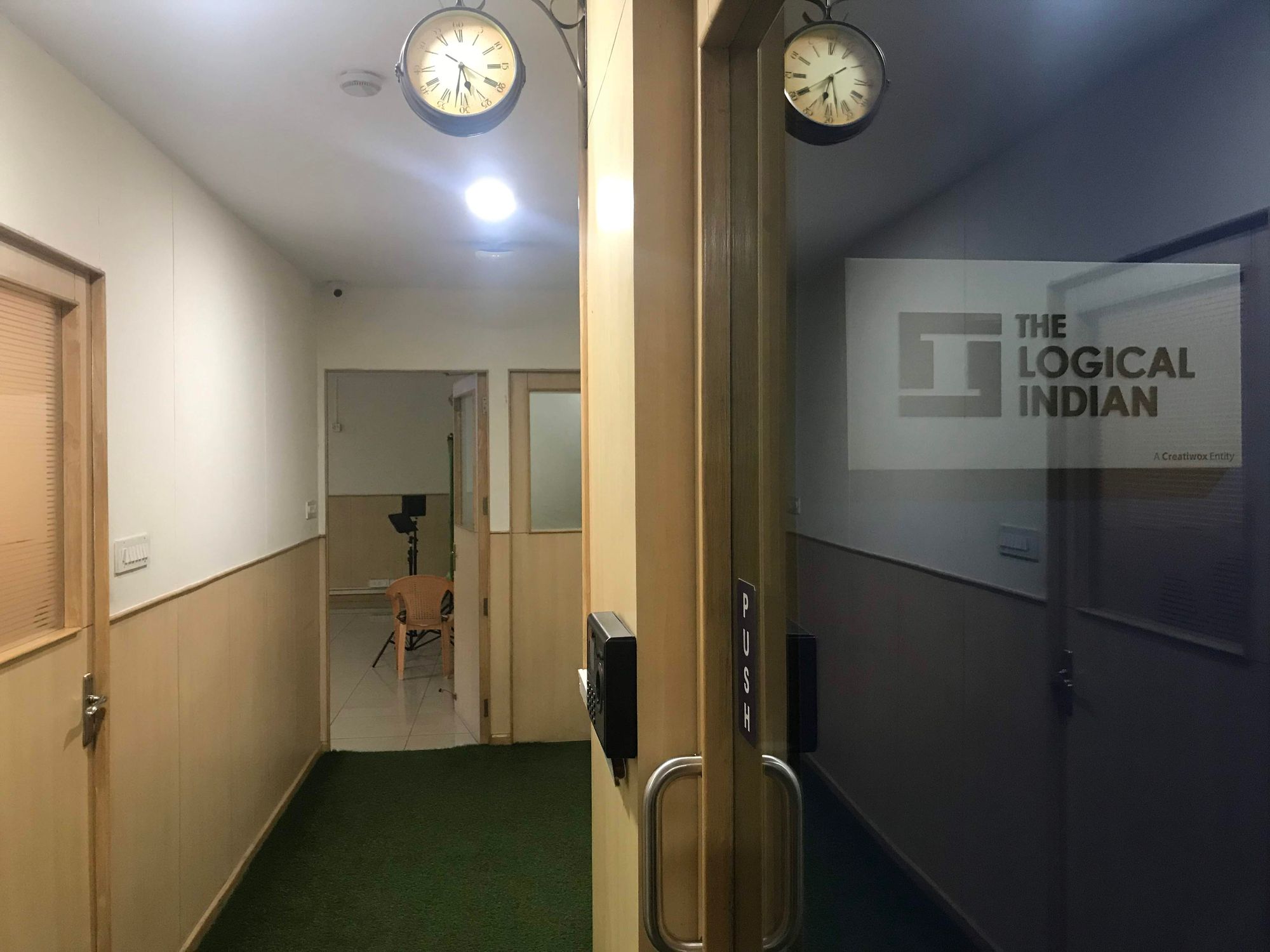 The rustic clock in The Logical Indian office corridor reflect the culture of the company that marries time and truth.
Today The Logical Indian or TLI, as its called internally by their team of editors, is a model of digital journalism that's looked upto by traditional news channels and media companies. But Abhishek, founder of TLI, knew deep inside that in order to remain the leader of digital journalism that TLI is today and encourage other organisations to follow their footsteps in the direction of responsible sustainable storytelling, there needs to be effort put into addressing a big problem, and he calls it the "Elephant in the Newsroom".
TLI's Elephant in the Newsroom
As TLI grew from its early days to become a Facebook page everyone looked upto when travelling on a metro etc, one thing was very clear to their team - social video is more impactful than any other format of storytelling. Started off by BuzzFeed, picked up by NowThis and other global media brands, the "text on video" format was becoming the most sought after format for most digital journalists and it was no different for TLI.
But once Abhishek and his team started adopting processes to produce video stories, they realised there are two big problems that they'll need to address: (1) the turn around time to produce these videos using traditional tools was high, considering the iterations between storyboarding, intermediate cuts and the final review processes (2) all of a sudden, the editors who were well equipped to create different poster formats of news stories using easy to use poster design tools are not able to easily pick up the skills required to use a capable but complex editor like Adobe After Effects that's the go-to platform for text-videos because of the extremely high learning curve - they now have to dictate the specifications to a video editing team and then work on video iterations with them. With gradual process optimisations, TLI team was able to bring down the turn around time and publish 2-3 videos per day. But deep inside, Abhishek and his team was not happy with this arrangement.
From day 1 at TLI, Abhishek and his co founders saw a big disconnect in the newsroom model where there were different people focusing on different roles while narrating the same story. For example - there would be the editor who writes the main story as an article, a social media expert who will create a poster out of it and publish on Twitter, an email expert who will make it into an email format that's consumable by newsletter subscribers etc. While this process made sense in a huge organisation, he felt there's value in training an editor to become a full stack journalist who covers the story, edits it and publishes on all the different channels using different presentation formats. They coined the term "Full Stack Journalists" for these all rounders who are able to then take ownership of an entire story end to end.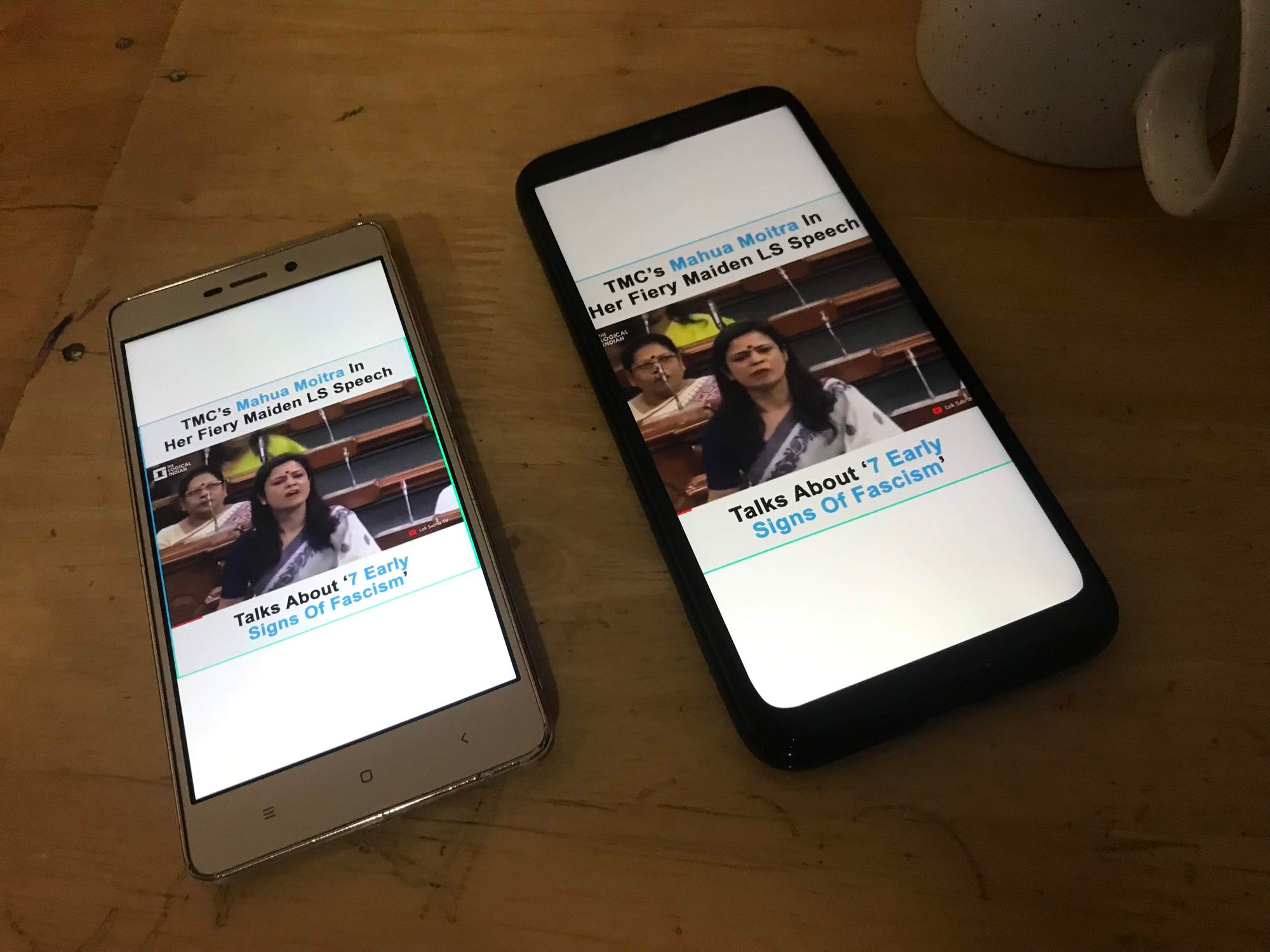 A full stack journalist in The Logical Indian team owns a story to the extent of confirming that the video story is published appropriately on different mobile layouts.
With all the other story formats like social media posters and blog posts being easy to learn and master for a storyteller editor, TLI's focus went into how the editors can be trained to produce video stories independently and publish them on social media with a simple and lean review process and they knew it was not going to happen with the existing product suite they had for video editing.
How Typito aligns well with TLI's Mission
With their mission to upgrade their editors to become full stack journalists, TLI team started looking for softwares that could help them with the toughest part, that is video design and editing. After evaluating close to 15 online and offline video editing tools, TLI team decided to zero down on Typito from late 2018. One of TLI's core team member Pavan Manikanta says, "Typito is like a potter's wheel. You can mould anything out of it, the way you want." The team has since been using Typito to create compelling videos for social media.
"Typito is like a potter's wheel. You can mould anything out of it, the way you want."
One of the videos designed using Typito by The Logical Indian Team
Abhishek, the co founder of TLI, states the following reasons as the drivers that made it easy for them to adopt Typito: 1. The learning curve on Typito is negligible compared to other tools. It would take only 2-3 days for a new editorial team member to get on-boarded on Typito and create videos. 2. Typito has all the capabilities that are important for a brand that's designing for the changing landscape of social media - some of them being custom formats (square, vertical, widescreen formats), ability to upload and use fonts that support all languages etc. 3. The tool fits in very well with TLI's mission to upgrade editors to become full stack journalists who are comfortable with end to end ownership of news stories.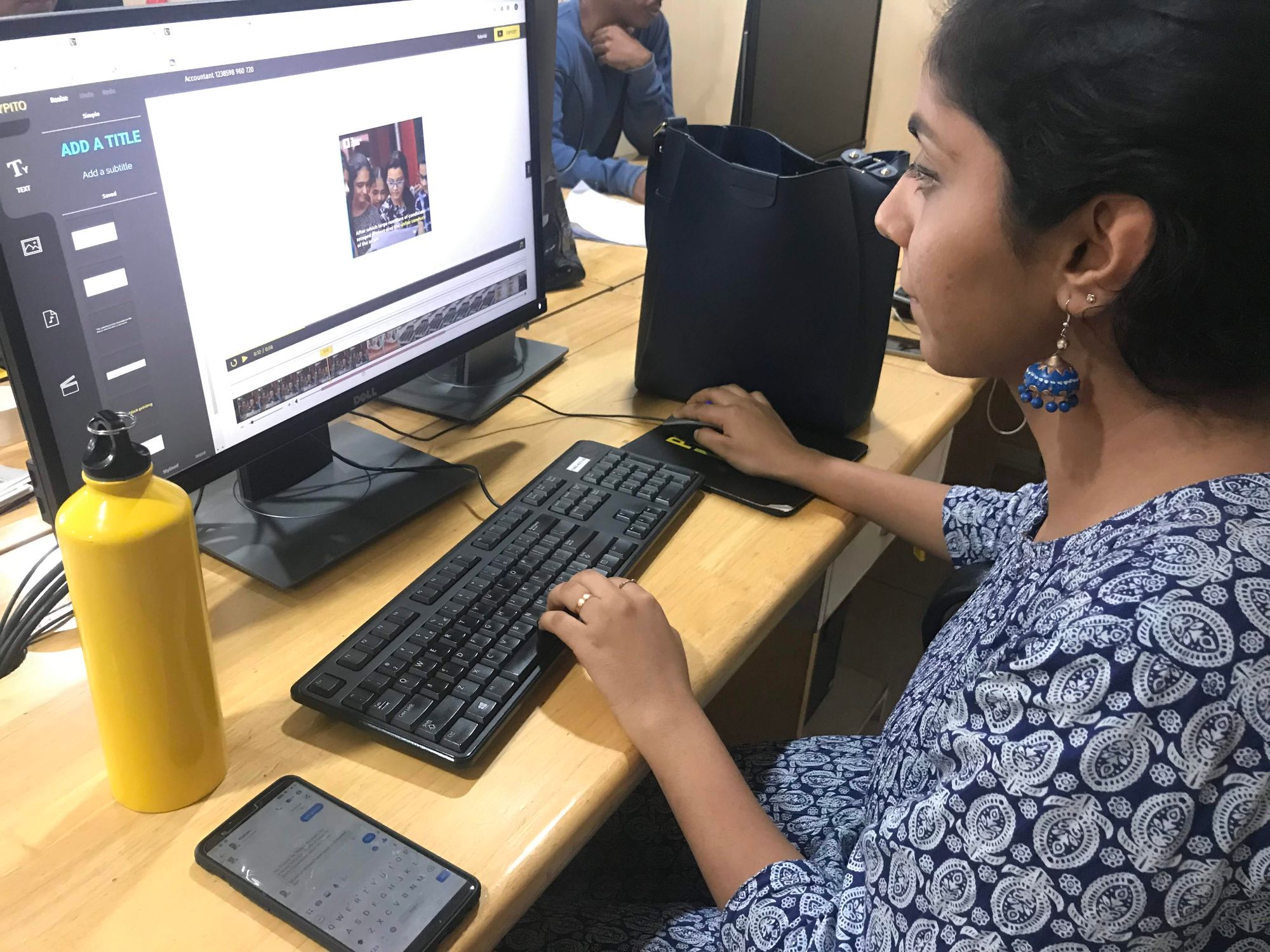 Navya, one of the full stack journalists in The Logical Indian's newsroom, designing a video story on Typito
The Logical Indian team, with introduction of Typito into their product suite, has been able to achieve version 1.0 of their vision to have groom a team of stack journalists, who own news stories end to end. The product has helped them cut down on draconian license fees of complex offline editors to less than 50% and maintain an easy and cost-effective story creation process 250% faster than their previous process while still being relevant to the changing needs of today's social media.