YouTuber Success Stories: Interview with Ash, C4ETech - Part I
"With YouTube, if you go in expecting popularity and to make a living out of it, people will see right through you. It's not going to work". This true insight comes from a YouTuber who now has 500,000+ subscribers and has amassed 100 million views and counting.
Meet Ash, popularly known by his YouTube channel name
C4ETech
. From tech reviews, gadget comparisons & performance tests to app & game recommendations, Ash puts out 20-30 high quality videos a month.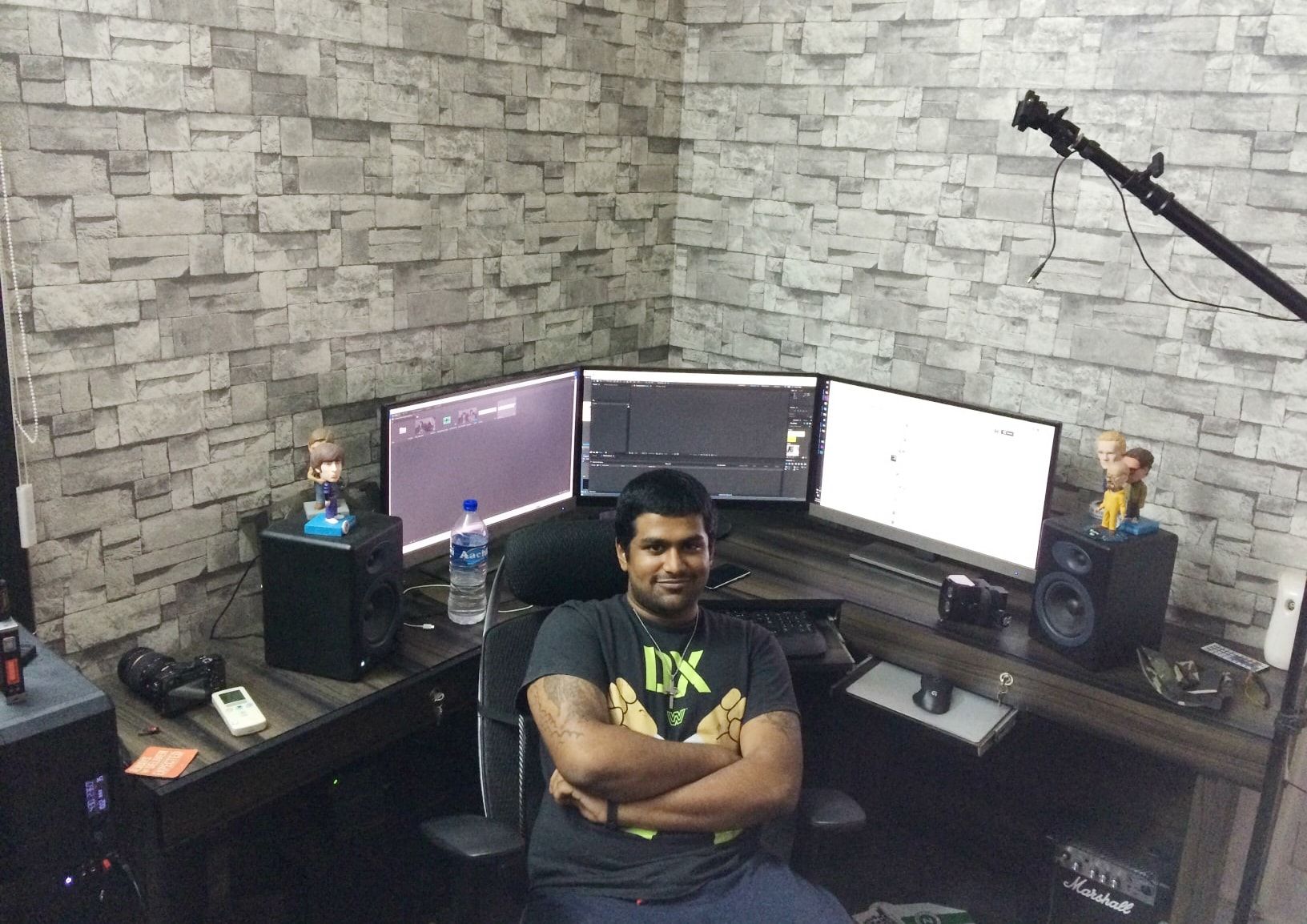 We sat down with Ash at his studio (which is also his home :) ) and discussed about building a career as a YouTuber, the challenges, best practices and more.
Q: Today you have a huge fanbase on YouTube. But in the beginning, was there a time when nobody other than your friends knew about you?
Ash: In my case, people outside my friend circle knew about my channel well before my friends did. The main reason I started posting videos was to escape from my friends.
I had bought a Galaxy Note and told my friends how awesome it was. But all they wanted to do was play Angry Birds on it. I decided to post a video about the phone online hoping some like minded people would appreciate it. People liked it and started responding. That's how I got started.
One of C4ETech's first reviews
Q: Can you share some tips for a new YouTuber when he/she is deciding on a topic to build a following?
Ash: If you go in expecting popularity or to make a living out of YouTube, people will see right through you and it won't work. The only way it works is if you do something you really love and care about. If you are a tech guy and you love tech, go talk about it. People will let you know what to do next.
You are going to get a lot of hate, that's the way internet is. But you are going to get lots of love as well. Make content that you personally would like to watch. That's the biggest tip I can give any prospective YouTuber. Shoot videos that you yourself would like to watch. If you wouldn't, nobody else will.
One of my oldest videos still gets comments today. 4 years ago I had posted a video about
'Delete Recovery Partition from Hard Drives (HD)'
. I had shared how I did it with my laptop and many found it really useful.
Q: When getting started with vlogging, what's a good shooting kit (camera, mic or lighting) you recommend?
Ash: I wouldn't recommend anybody to go and buy stuff when getting started. End of the day, YouTube is not really about how professional your videos look. It plays a part but it is lot more about your point of view. It is YouTube.
So if you have an android phone or an iPhone, shoot with it. I started with a point and shoot which I had lying around.
For audio, I used the earphones that come with Samsung flagship phones. I used to wrap it around my neck with the mic under my chin. After recording the audio on phone, I used to sync it with the video clips.
To start investing in good equipment, set yourself some milestones. So if you hit 100 subscribers, you could go buy the Enacfire wireless headphones to replace your current ones, for example. Then you could buy lights when you hit 1000 subscribers and so on.
For lighting, natural light looks cool. When you want to shoot inside, one of the cheapest ways to get an evenly lit video is to spend 4 bucks and buy chart papers. A white chart paper acts as a good background. You can try different colors. I infact used charts till I reached 150,000 subscribers.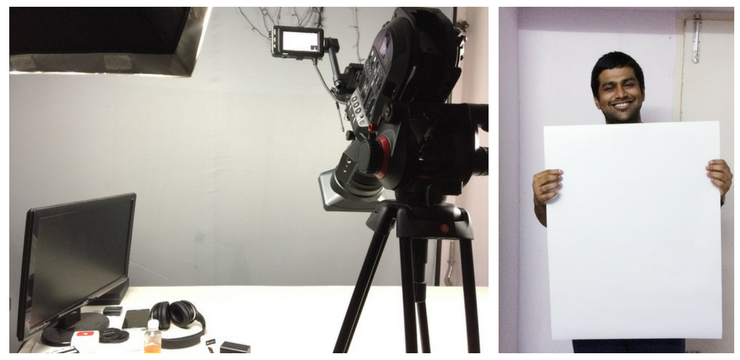 Use white charts to get even lighting
Once you reach 5000 subscribers, you can buy sheets of wood. Get different finishes and swap them around for different backgrounds. I recommend CFLs for bulbs. Avoid LEDs. When you are growing, you can invest in a good stand with CFLs setup. You can get one pair of lights for Rs. 8000 - 9000 (one pair - 2 lights).
Q: What are some key metrics you track to measure your performance?
Ash: View count and subscriber count are important.Other than those, I really care about the comments I get. Now we do a series called
#AshAnswers
which doesn't get more than 20k views/video but I spend an entire day shooting each of them. Why? Because it is interactive content and my hardcore subscriber base follow it. The videos get tons of comments and that means a lot to me.
Q: Can you share a comment or feedback that inspired you the most?
Ash: When I get a comment from someone who I look up to, it sticks to me. Jonathan Rettinger, President & Editorial Director of TechnoBuffalo (a top rated tech blog) had left a comment for the first time. I felt like my effort and time was worth it.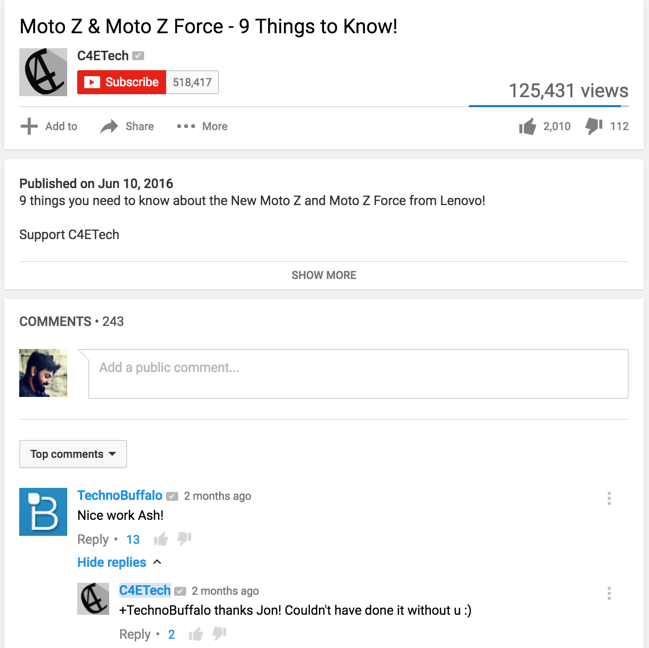 TechnoBuffalo's comment on C4ETech's video
John too started off shooting videos on his own. Like me, he was also first doing it for the heck of it and then got into it full time. He is an inspiration. ColdFusion's first comment really mattered to me as well. I have genuine respect for these guys because I have seen them evolve and they have fought through tough times.
Q: Any really funny or rude comments?
Ash: Way too many (laughs). Even hate comments are easy to come by. I sometimes just refresh the screen, scroll down and point. It's part and parcel of being a YouTuber. You need to have a thick skin.
We have only covered tips to get started and learnt how Ash used to shoot his videos in the beginning.
We still have insights and actionable tips from Ash about getting ideas for new videos, facing tough times and the best way to get the most out of good and bad comments.

Here's Part II of the interview: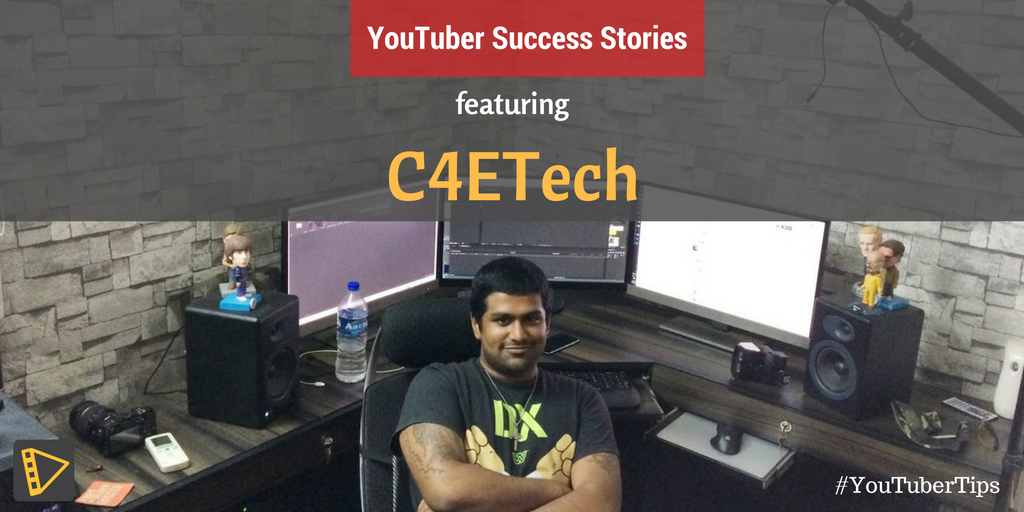 This interview was conducted by Matthew John and Tejaswi Raghurama