Network Partnership Document: Working with an MCN - Part II
In the first blog post of the 'Working with an MCN' series, we talked about the strained relationship between many creators and MCNs, why it happens, and how you can avoid it. In this section, we will delve deeper into the contract document that the MCN proposes, try to cover the important clauses, terms, and conditions that the creator needs to understand in detail before signing the document.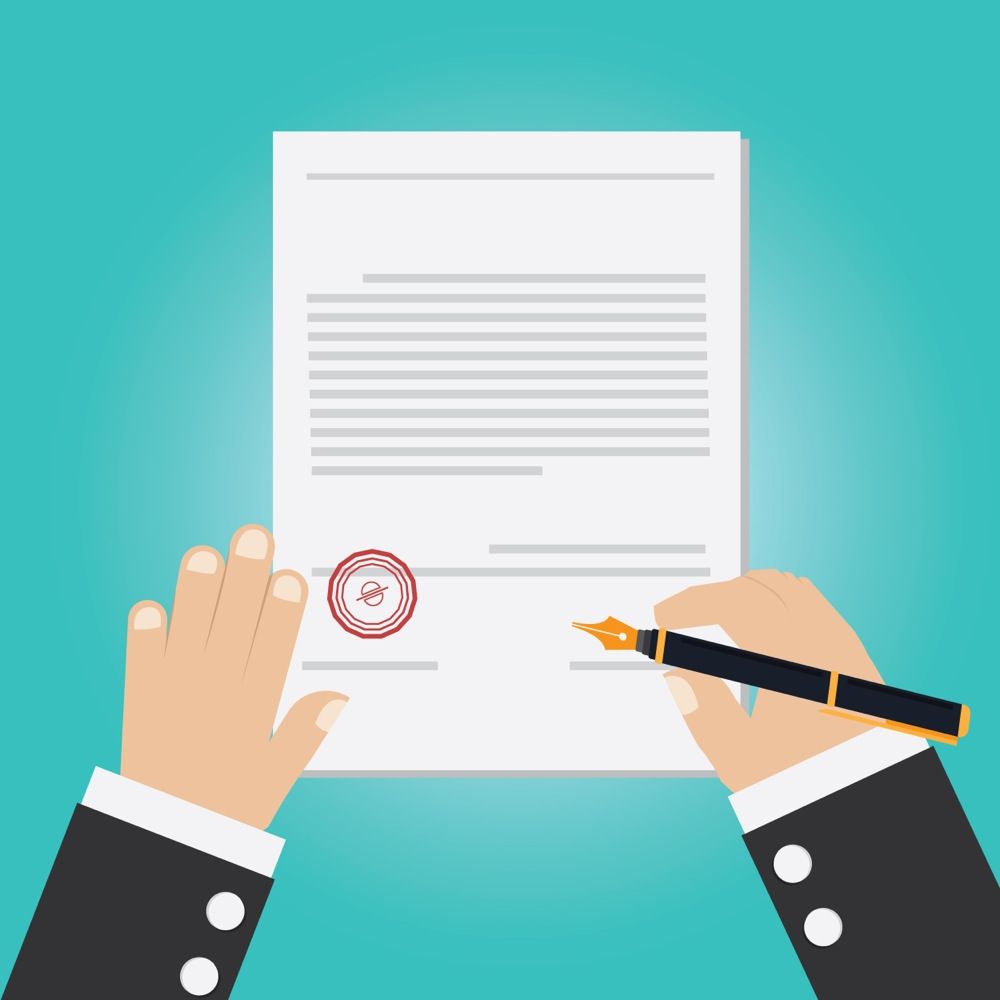 It's important that the creator understands all the terms and conditions put forward by the MCN contract.
For the purpose of reference, we have used the MCN - Creator agreement template of Multi Channel Network that's provided by Template.net. Please note that this document might not have all the clauses that an MCN decides to add to their agreement. It's just used for reference and it's very important that you take time to read your actual agreement, clarify your questions, make appropriate changes in the document before signing it.
Now let's look at the important aspects that are covered by a conventional MCN - Creator agreement:
1. Exclusive Rights to Sell
Network shall have the exclusive right (other than YouTube's independent, direct sales efforts, if any) to sell advertising on the Content Creator YouTube Properties and to collect any and all revenue generated from the Content Creator YouTube Properties (i.e., ad sales, Google Ad Sense, video ad sense, premium sponsorships, etc.), all as set forth in greater detail below.
The MCN (referred to as 'Network' in a few instances in the document) basically asks for exclusive rights to monetize any content that's created in the channel. This means, as a creator, you wouldn't have the right to try new monetization avenues, for example, working with an advertisement network to try product placement ads, on your YouTube channel. As you can see, this implies that you should work with an MCN only if you are convinced that they have far better firepower when it comes to monetising your content than if you were to do it yourself.
2. Payments
All channel views (including viewership for so-called "live streaming" content or delivery of content through any other means via the Content Creator YouTube Properties) for the Content Creator YouTube Properties shall be included or "rolled up" exclusively into Network's total numbers on YouTube and Network shall be entitled to receive any and all payments in connection therewith directly from YouTube.
This section covers the way MCNs pay their creators. You can see that the Network is entitled to receive all the payments from YouTube, which is then disbursed to the creator after taking their commission. This would also reflect in the way the MCN would have administrator rights on your channel's YouTube dashboard with exclusive rights to modify monetisation specifications.
Content Creator shall be entitled to receive from Network:
90 percent of all revenue received by us from YouTube for all advertising sold by Google Inc. in connection with Content Creator's YouTube Properties.
75 percent of all revenue generated by advertising sold and/ or served by Network in connection with Content Creator's YouTube Properties.
It also talks about the commission that the MCN would accrue in case of different advertisement avenues. It's very important that the creator think through this part well before signing up. You need to understand that your contract would last for a few years and you wouldn't want to signup for an arrangement that might seem unfair to you in the long run. It's recommended that you talk to creators who've signed up with MCNs to get an idea about how the commission rates pan out through the contract period.
3. Payment Terms
Network will have no obligation to pay any amounts, and is permitted to deduct or withhold any amounts owed, determined or reasonably suspected by Network in its sole discretion to have resulted from:
(i) Action Fraud (as defined in the section titled "Action Fraud" below), including without limitation through any clicks originating from Content Creator's IP addresses or computers under Content Creator's control, solicited by payment of money, false representation or request for end users to click on Ads, or
(ii) fraudulent, misleading or false activities or activities that Network and/or YouTube believe to be fraudulent or misleading or violative of either of their respective terms of service, guidelines, rules, or privacy policies. Network reserves the right to withhold or deduct payment, if applicable, pending Network's reasonable investigation of any of the foregoing or any breach of this Agreement by Content Creator.
It's very natural for a creator to be bound by such a term in an MCN relationship. But it's worth noting that the clause effectively gives the MCN indisputable power in holding back payments in a situation where they feel fraudulent action was committed. The important takeaway here is to ensure that you work with an MCN you can trust and who's got a strong ethical background.
4. Control on Content
Network shall have the absolute right to require Content Creator to remove content immediately upon any notice of copyright violation, or violation of any party's rights, or concern thereof. Any video content or other content (live streaming, text, annotations, or otherwise) that is in violation of the terms of this agreement or violates any laws, rules or regulations, including YouTube's and/or Network's terms, rules, policies or other business interests, shall also be removed immediately upon request.
Creator has complete ownership of the content he/she creates. However, during the contract, the content that is uploaded on the channel should be compliant with the MCN's terms, rules, policies and business interests, which if not satisfied the creator would need to remove that content upon notice. It's important that the creator ask the MCN to clarify what they mean by 'business interests' and other terms and try to get the contract modified by replacing abstract terms with understandable specifics. If an MCN is not comfortable talking about these specifics, it's a red flag.
5. Term/Termination/Survival
This agreement is valid for a 24 month period from the point of Network's approval. The agreement will further extend by 24 months at the end of the contract period if not canceled by the Content Creator during this initial term. At any time either party may terminate this Agreement with 30 days written notice for any reason or no reason.
Contract termination with an MCN might not be as straight forward as it sounds above. Most complaints about MCNs talk about how they force a creator to see through the whole contract tenure. This section of the document has to be scanned in detail for any caveats. If you find any ambiguous terms, reach out to the MCN to state all contingencies in detail so that you understand this section 100%.
There are other sections in the agreement document that needs to be understood well. We wanted to pick the most important terms, where a slight misunderstanding could lead to a strained relationship between both parties. As in all cases, the legal binding and the contract document begin to matter when the mutual trust is not there. What's paramount is to find and work with an MCN that has a commendable moral and ethical pedigree, a company that you can trust. As long as you have a good relationship with the network, you wouldn't need to pull your hair worrying about the terms and conditions.
Hope you found this article helpful. If you've worked with MCNs before, please share your experience in the comments section below.