Pinterest Ad Specs: The Complete Guide to Pinterest Ad Sizes [Updated 2023]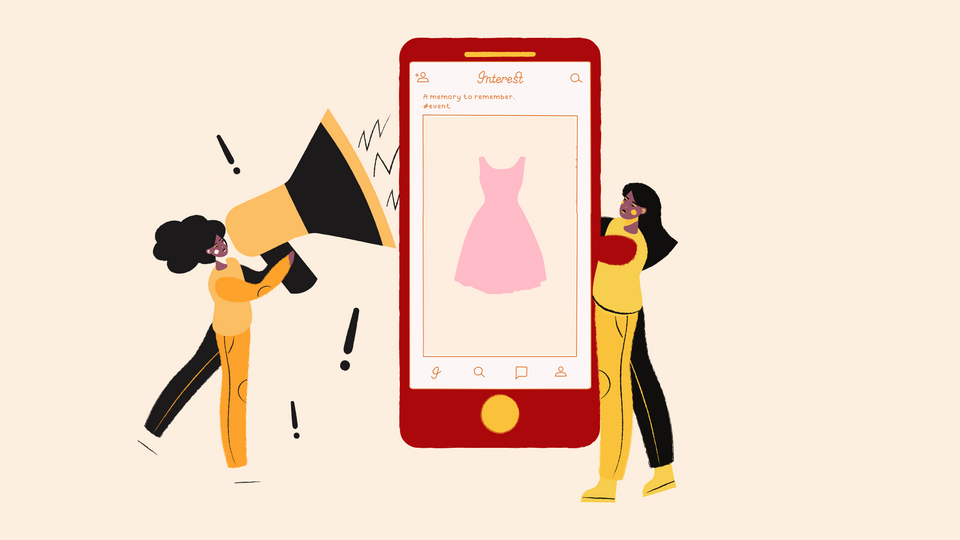 Pinterest is a blend of a visual search engine and social media platform that enables users to find, bookmark, and share fresh ideas with one another.
Pinterest has grown from a virtual idea board to a strong marketing tool that knows its audience. Its ability to filter preferences or predict trends before they emerge makes Pinterest truly unique.
46% of weekly Pinners have discovered a new brand or product on Pinterest.
97% of top Pinterest searchers are unbranded.
83% of weekly US pinners have made a purchase based on pins from brands.
What are Pinterest Ads?
Pinterest lets business owners run ads on Pins (pictures, videos, or collections) which are displayed on the homepage of a user's account. Advertising on Pinterest allows companies to get the word out about their products to the platform's vast user base.
You can display ads to the exact target audience you want to reach in both their home feed and search results.
Promoted Pins are another name for Pinterest advertisements. As part of its retargeting ad strategy, Pinterest displays Promoted Pins to its users based on their interests, browsing history, and the pages they visit.
Benefits of Pinterest Ads:
Even if a business first decides that Pinterest's demographics are not a good match, they may discover that hidden inside Pinterest's massive user base, they may locate a valuable target group with whom to maximize online profits.
Ads on Pinterest are an effective strategy for expanding a brand's online visibility and popularity.
Cost-per-click (CPC) and cost-per-thousand-impressions (CPM) models are available for advertising on Pinterest, respectively. If you like, you may set Pinterest to work automatically for you.
Pinterest is a great choice for content marketing since it allows you to easily create compelling Pins to reach your audience and grow your target audience. Make use of Pinterest to promote your goods, services, and concepts.
Why Pinterest Ad Specs are Important?
If you want your ads to be noticed, you need to make sure they are the correct size and format. If certain photos are too large or too little for the platform, the message will be lost. It's possible that the final product may have advertisements that are grainy, fuzzy, distorted, and flawed in size.
80% of individuals recall what they see, compared to 10% for what they hear and 20% for what they read. A blurry visual in your ad campaign may cost you in terms of advertising money, customer patience, and credibility.
Having the right ad specifications is crucial to making sure you make use of all the space available to advertise your business and its products. This will allow you to occupy as much advertisement or screen space as possible to display your products.
Users are more likely to overlook your product if they are unable to view it well. Therefore, it is essential for the success of your Pinterest advertising campaign that you strictly adhere to Pinterest's ad specifications.
Ad Specs and Types of Ads
1.Standard/Static Pin Ads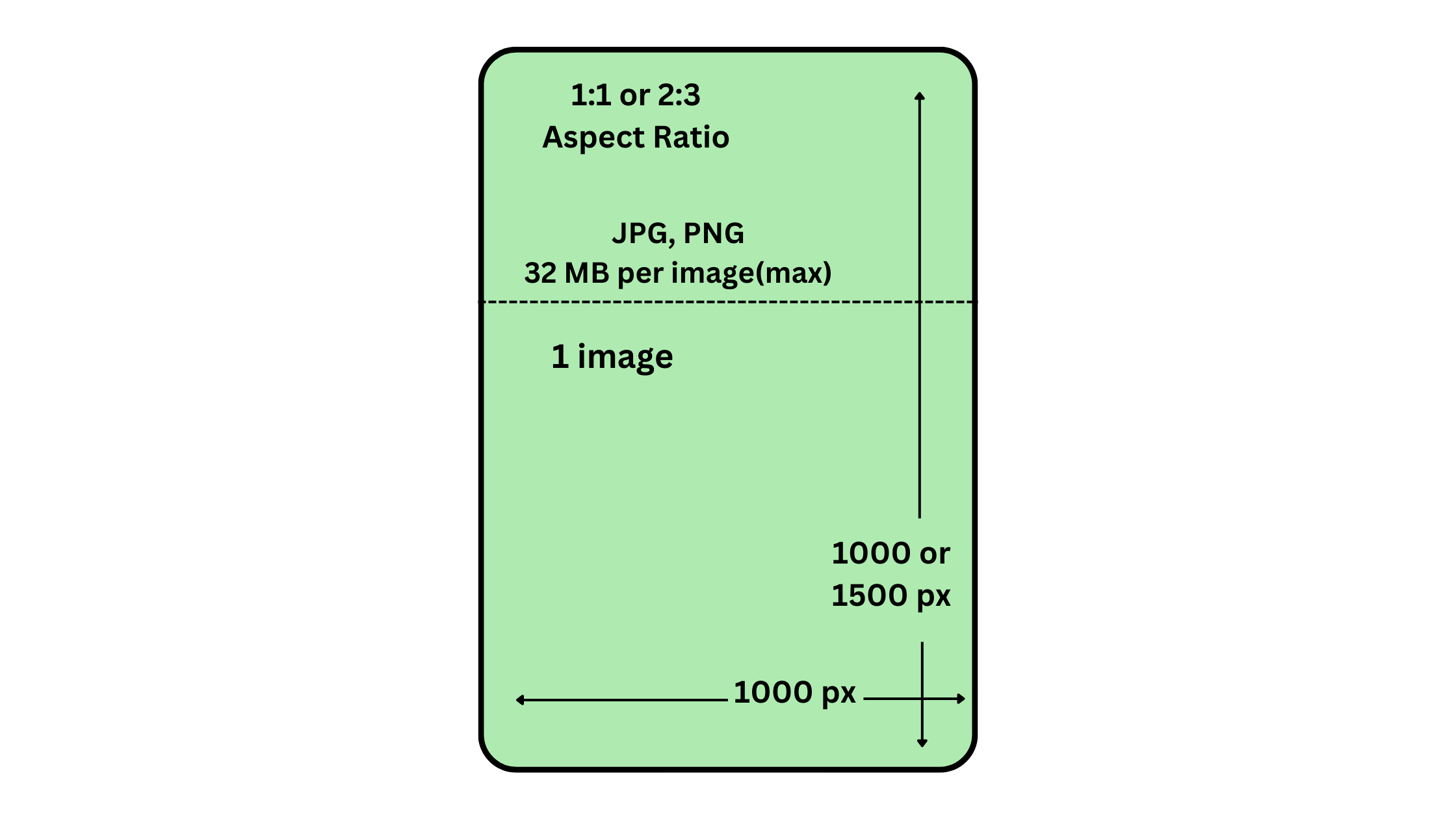 Pinterest's Standard Pins (sometimes called Static Pins) are among the platform's most widely used and adaptable advertising forms. You can show off or pin your products in the traditional vertical format.
Since a static pin only contains one picture, it is essential that the piece of creative content it represents stand out in the feed and immediately grab the viewer's attention.
More than 83% of weekly Pinners in the US buy something after seeing a Pin from a brand. Promoting your pins in this way will increase your exposure and allow you to connect with a wider audience.
2. Carousel Ads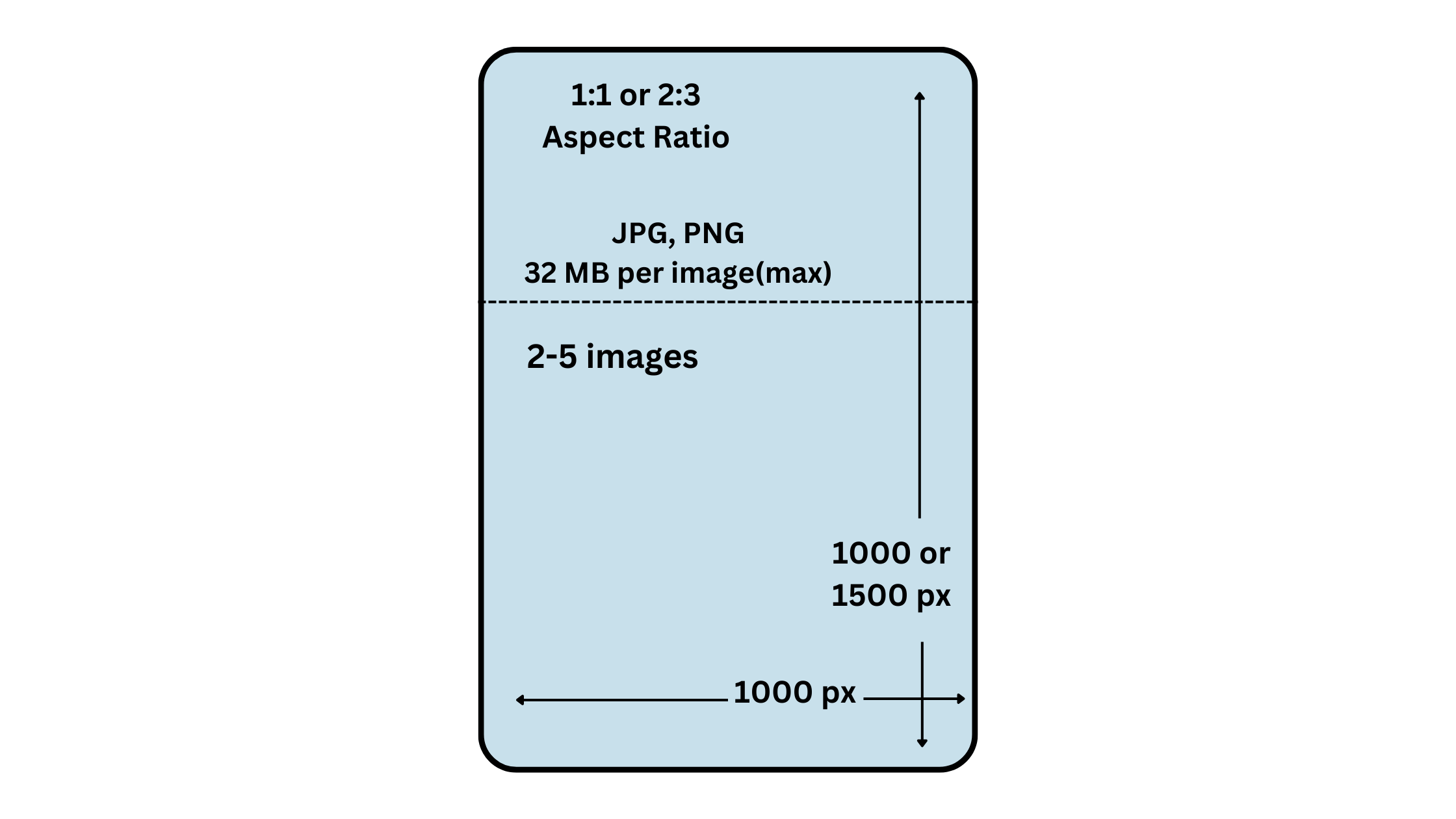 With a carousel layout, you can showcase many brand elements in one convenient place. It lets businesses show off up to five pictures in one ad.
There may be up to five separate web sites represented by individual cards in a single carousel, each with its own title, description, and link. This style is highly recommended to advertise many items or to showcase various aspects of a single product.
As for placement, these ads may show up wherever regular Pinterest ads do. Therefore, carousels are fantastic for increasing the number of click-throughs from a given ad.
3. Video Pin Ads
With Pinterest video advertisements, you can share a storyline with your target audience. The video will start playing as soon as it is visible for at least half of the screen. This is a fantastic method of attracting the attention of consumers. To make the most of this, prioritize visually striking videos above ones that depend on audio.
Tutorial videos, visual demos, and animated depictions of your product are all excellent choices for video advertising.
However, your video may seem distorted or even be cut altogether if you don't adhere to Pinterest's video ad standards.
When advertising on Pinterest, you can choose between two types of video ads: standard width and maximum width.
Standard width videos (organic or promoted)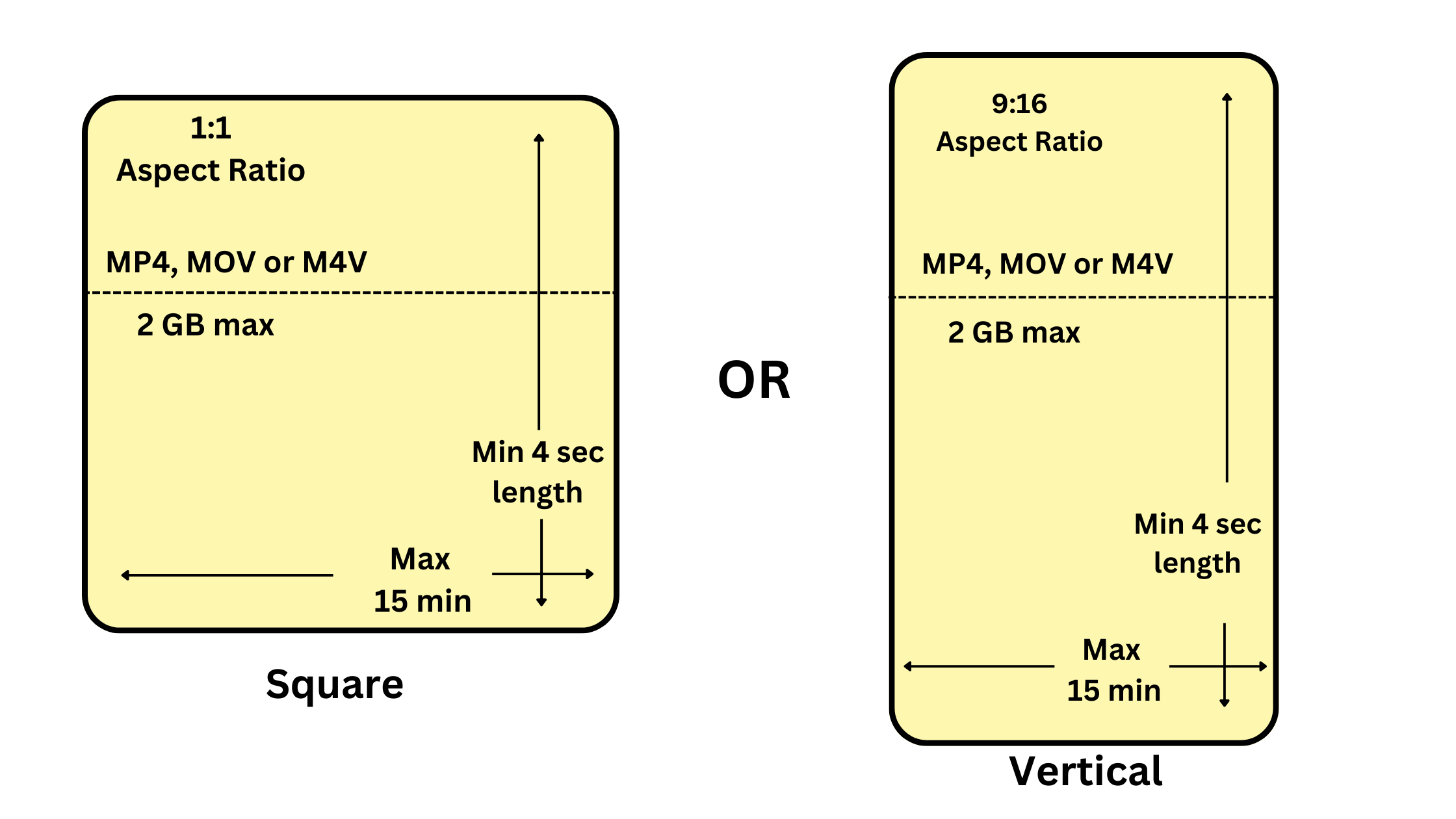 The dimensions of a standard width video Pin ad are the same as those of a standard Pin.
Max width videos (promoted)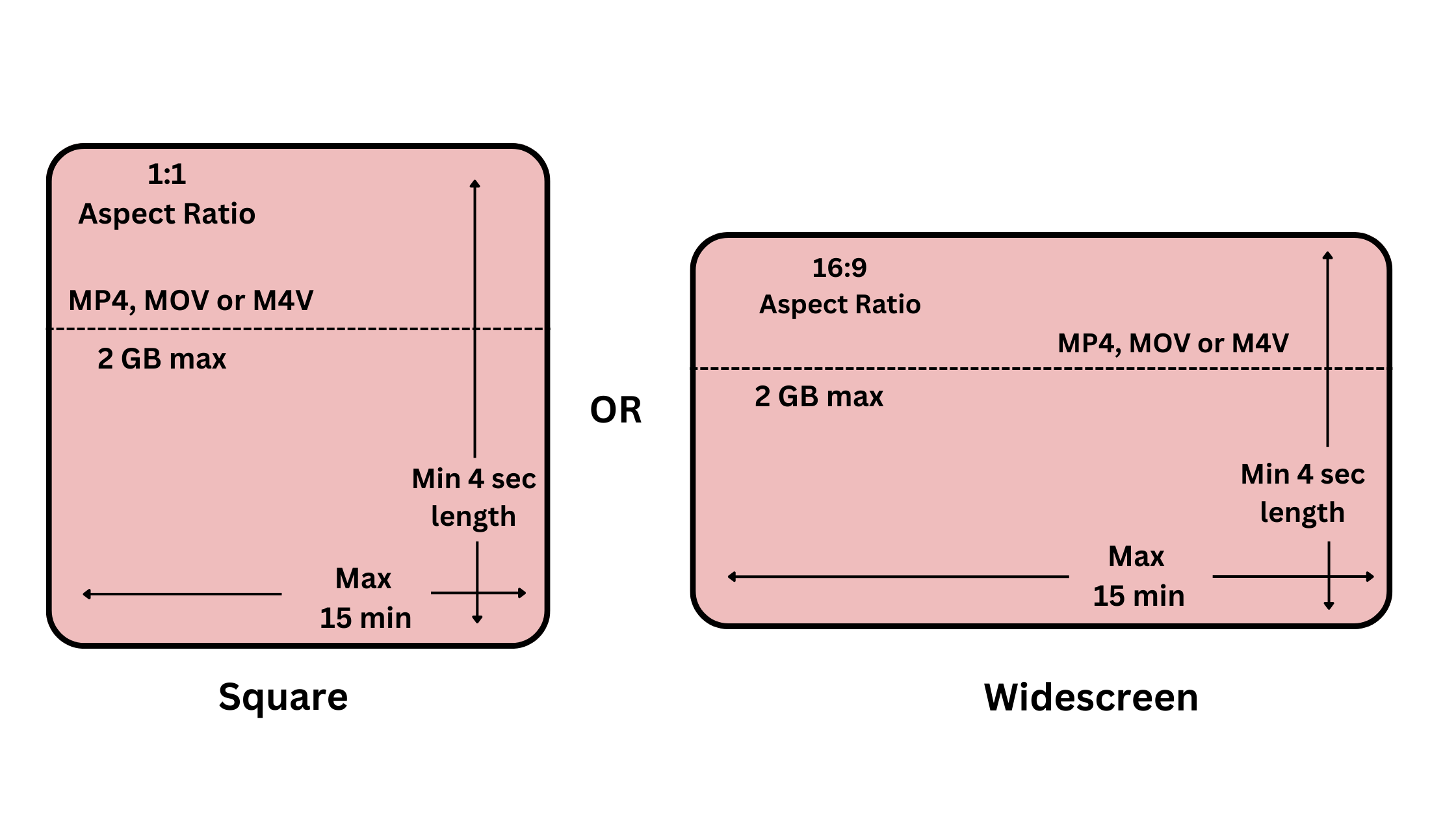 Only displays for users on mobile devices. The maximum-width video fills the whole page, reducing the amount of attention that is drawn to competing Pins.
This format is only available as a paid advertisement.
4. Collection Pin Ads
Pinterest has an ad format called "Collections" that appears in mobile home feeds and is great for promoting a number of different items or services in one good place.
These advertisements usually take the form of one primary picture followed by three secondary images when seen on mobile devices or feeds. When a user touches the collection's ad, the format expands to fill the user's whole screen.
E-commerce businesses, particularly those in the fashion, home goods, and cosmetics industries, may greatly benefit from these sorts of advertisements. When video is combined with photographs of a product or a person's lifestyle, the result is striking.
Both paid collection advertising and organically collecting pins must abide by the following specifications.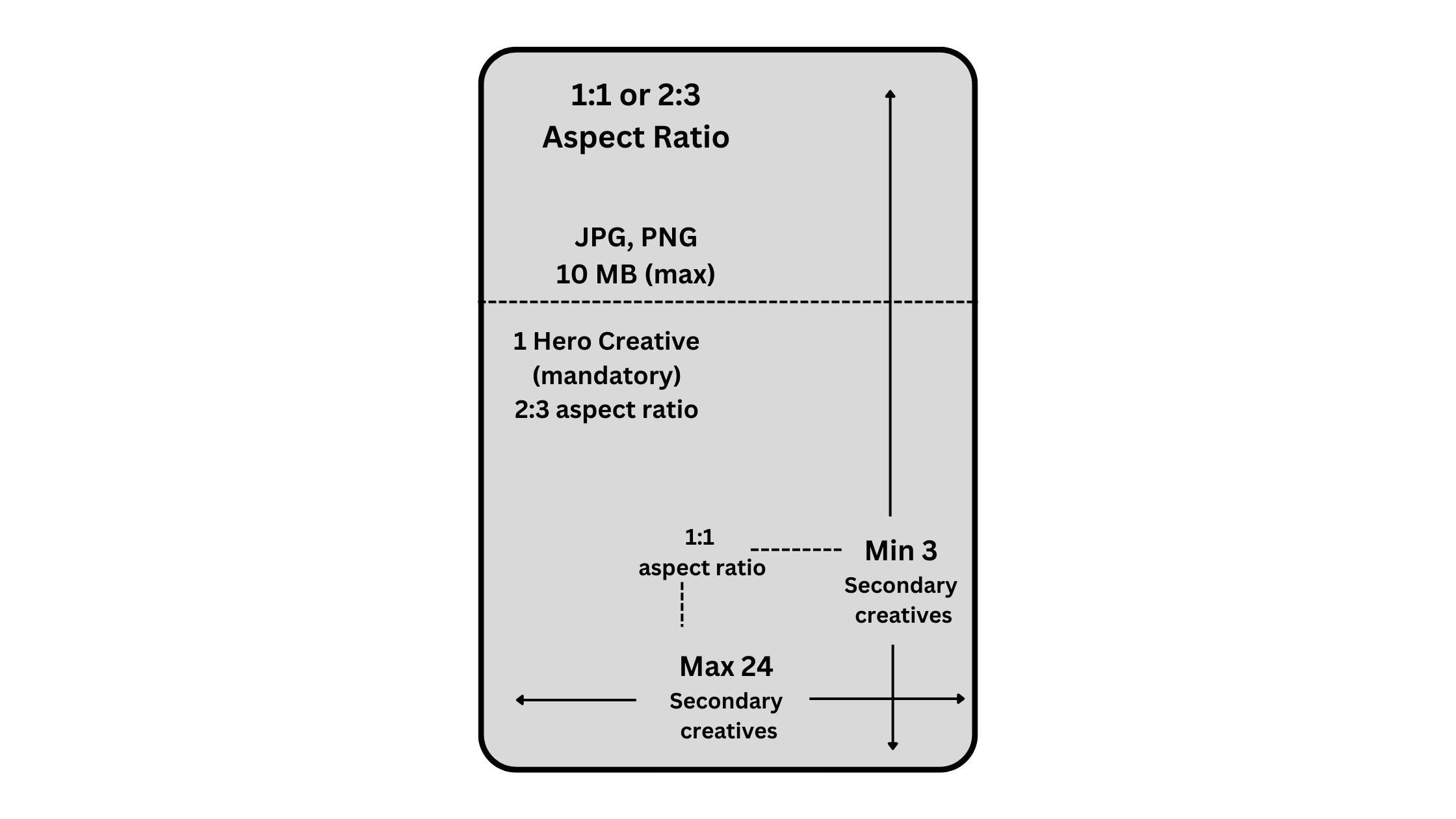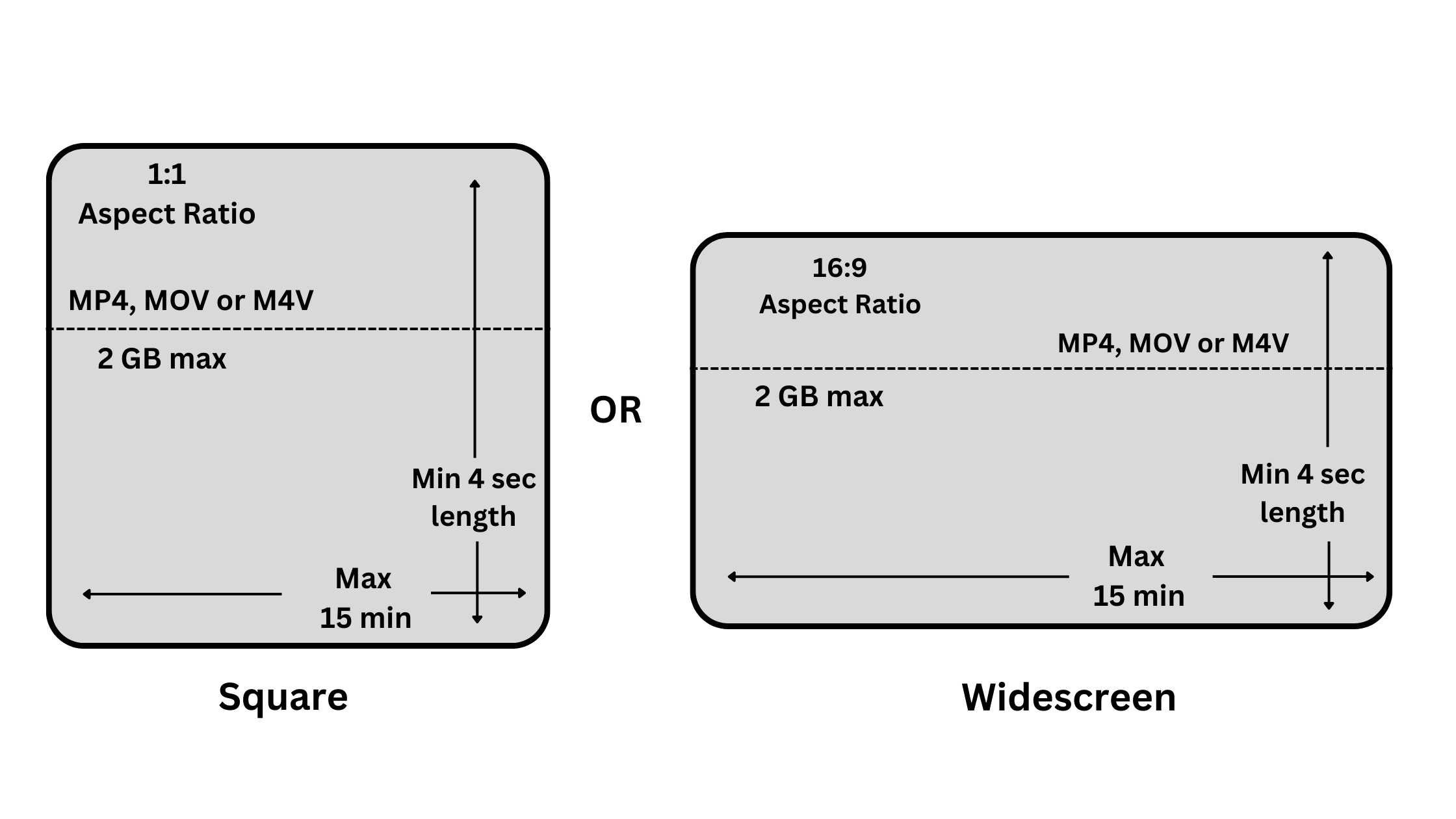 5. Promoted App Pin Ads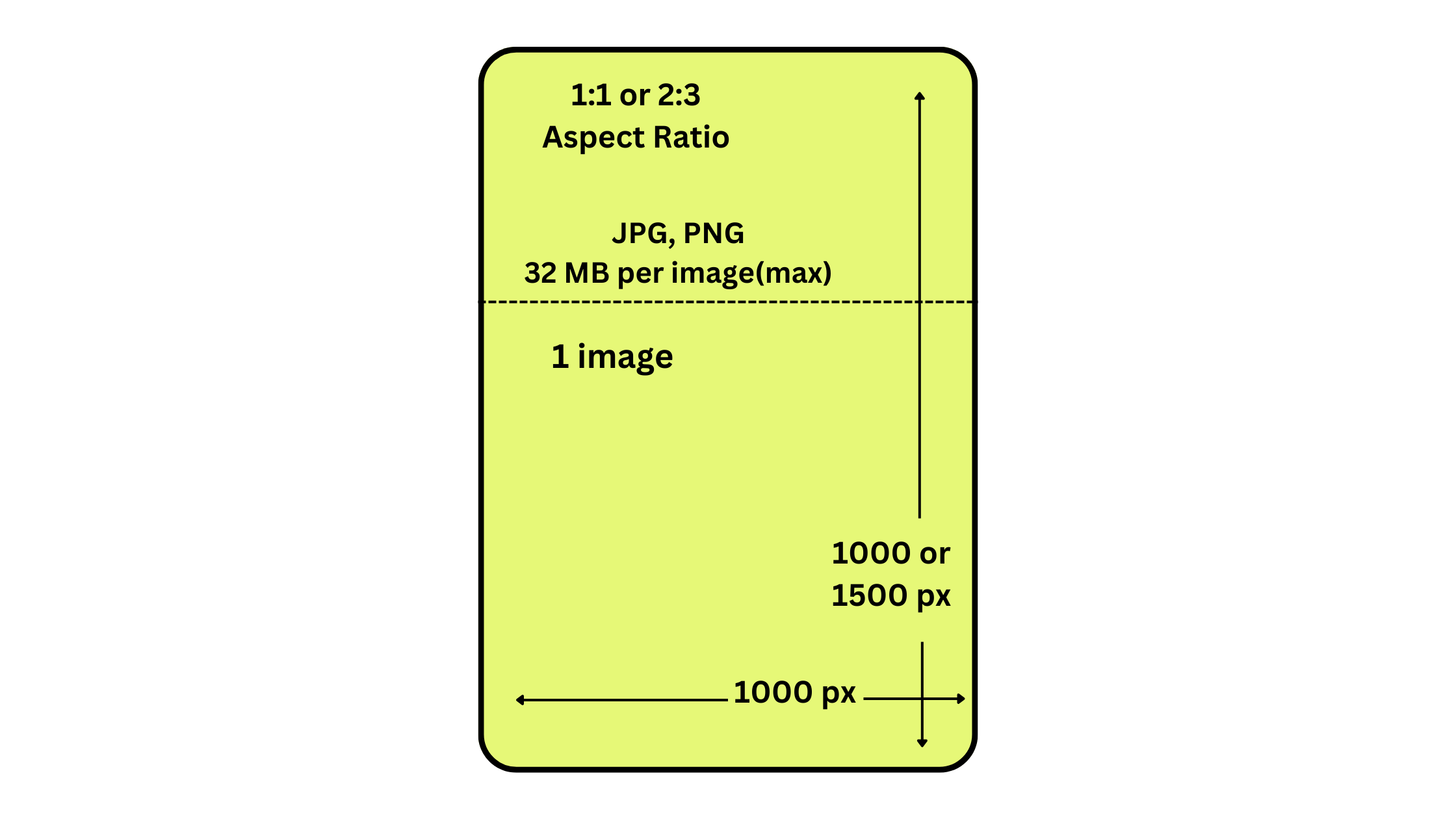 Ads are just regular Pins that you pay to put where people are most likely to see them. These pins will show up in the appropriate search results, category feeds, and people's main feeds, where you want to reach them.
6. Shopping Ads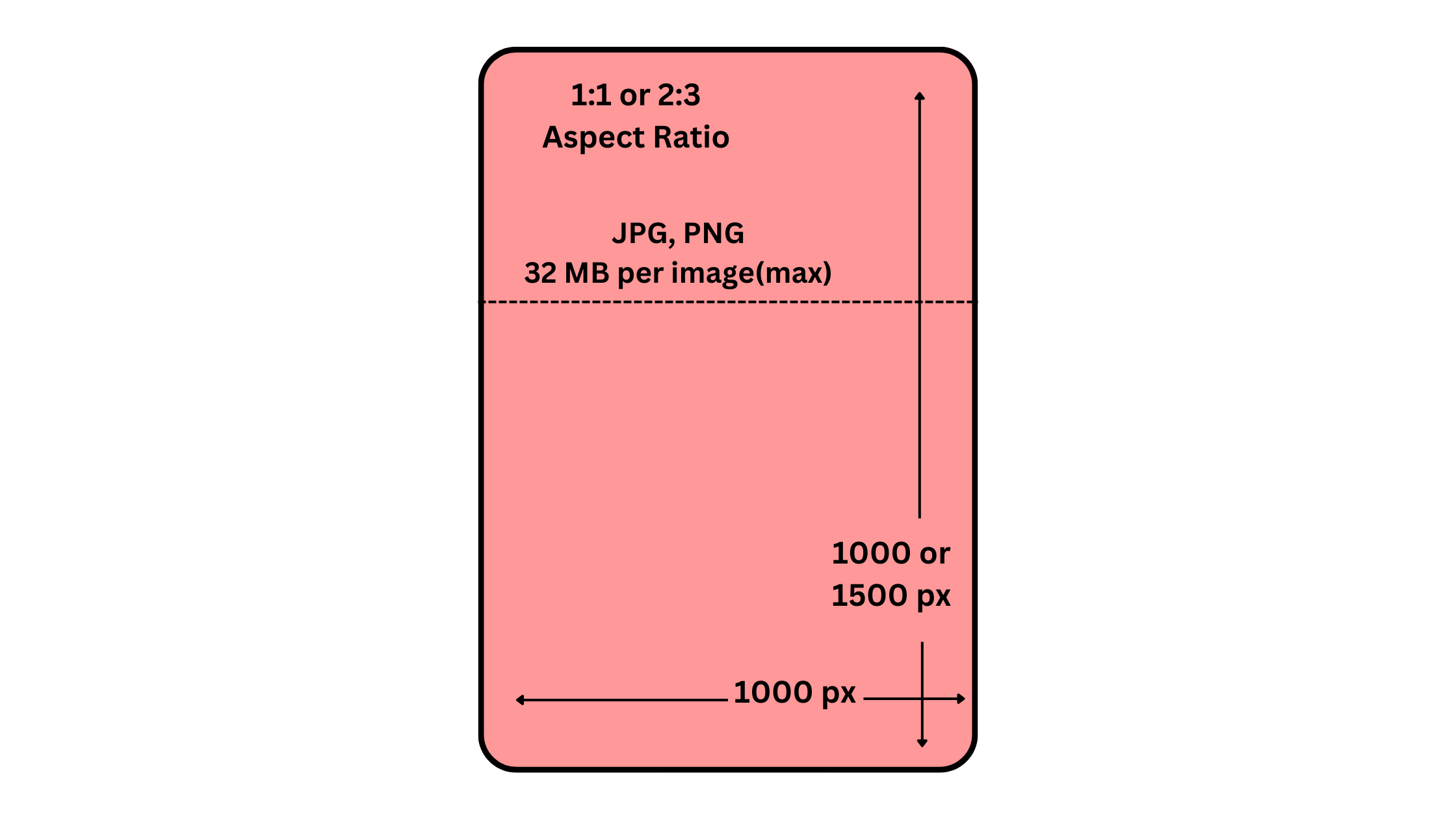 With Pinterest's Shopping Pins feature, you can add items from your catalog and convert them into Pins that reach consumers while they're actively considering making a purchase.
The end goal is to get Pinterest users to click over and buy the item.
Companies use them to advertise all sorts of products, from new spring clothing and home furnishings to exercise gear.
Since they can include information about a product, shopping pins are of great use to companies. Users may simply press the signs to get further product details.
If you want to highlight the best features of your items, this is the way to go.
7. Idea Pin Ads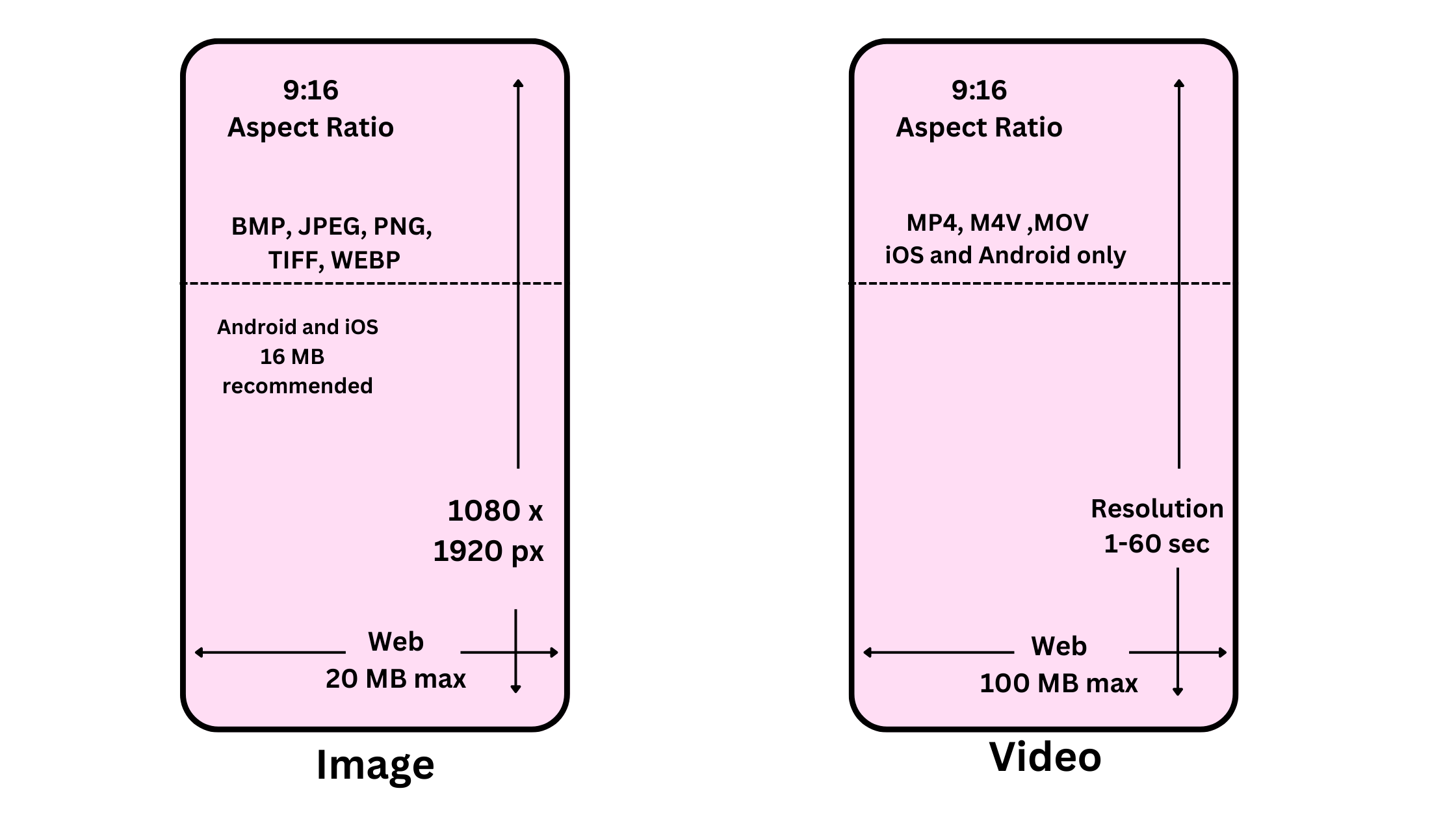 Idea Pins may include a variety of media types, such as videos, photographs, lists, and curated text, all inside a single Pin. The goal is to attract Pinterest users by providing them with engaging and informative material. They are often used for quick demonstrations or how to's. They follow the same general format as Instagram Stories.
Compared to traditional video or graphic pins, they provide additional options to convert, including: - User tagging, The use of interactive stickers and hash tagged topics, Overlays of text and imagery, Audio descriptions, Add detail pages, such as a list of steps or items required.
The number of comments on this format's pins is nine times greater than that of the standard pin. Idea pins are a great way to express how to do something creative or tell a brand's narrative, and they mix well with pinners' desires to learn new skills and find new companies on Pinterest.
Best Practices for Creating Pinterest Ads
Grab attentions with artistic photos
If you want your ads to be seen, it needs to be attractive and stir up interest to make people stop scrolling. Using high-quality vertical photos is one way to help your pins stand out.
The good news is that there are a variety of simple tools like Typito to use for making Pinterest video ads look their best.
Spread out your content
If you can keep the content you're promoting new and interesting, you're more likely to get clicks and sales over time.
Try out new approaches to messaging; for example, "how-to" information or user-generated content (UGC) might resonate well with Pinterest users since so many are actively looking for buying ideas.
Find out what your audience enjoys reading, and use that information to shape your future marketing initiatives.
Create fun and engaging ads
Successful advertisements on Pinterest often include some kind of user interaction or personalization.
Although this sort of experience has to be custom-built utilizing the Pinterest API, it does highlight how adaptable the platform is and how much unique Pins let consumers have a more individualized product experience.
Follow the right video specifications
You may argue that this is common sense, but take it from us, it's important.
Even though it might be a stressful procedure, it should not be forgotten while creating new advertisements. Making a mistake during ad production may lead to extra costs in the form of rework, lost productivity, and postponed campaigns.
Stress on unique branding
Given that Pinterest is primarily an image-sharing network, including your brand's name or logo within your ad campaigns is a terrific way to increase exposure for your business.
Pinterest recommends introducing your brand inside the first few seconds of your video pin ad. Position your brand appropriately so that it can still be easily found in Pinterest's index.
Specify every detail that you can think of
Pinterest users tend to be visually savvy and detail-oriented. Make sure there are clear calls to action in your material that readers can respond to. Whenever feasible, you should also make use of hashtags and keywords.
Interesting Pinterest Campaigns
PEUGEOT
The automobile company Peugeot developed a fun and innovative social media campaign where customers must complete pin boards by locating missing pictures. To promote its newest products, including the Boxer, 107, and 3008, the company set up a series of promotional Pinterest boards. There were blank spaces on several of the boards. Once the five images were located, pinned, and assembled, a model of the automobile became visible. The first five people to submit their solutions to Peugeot were awarded prizes.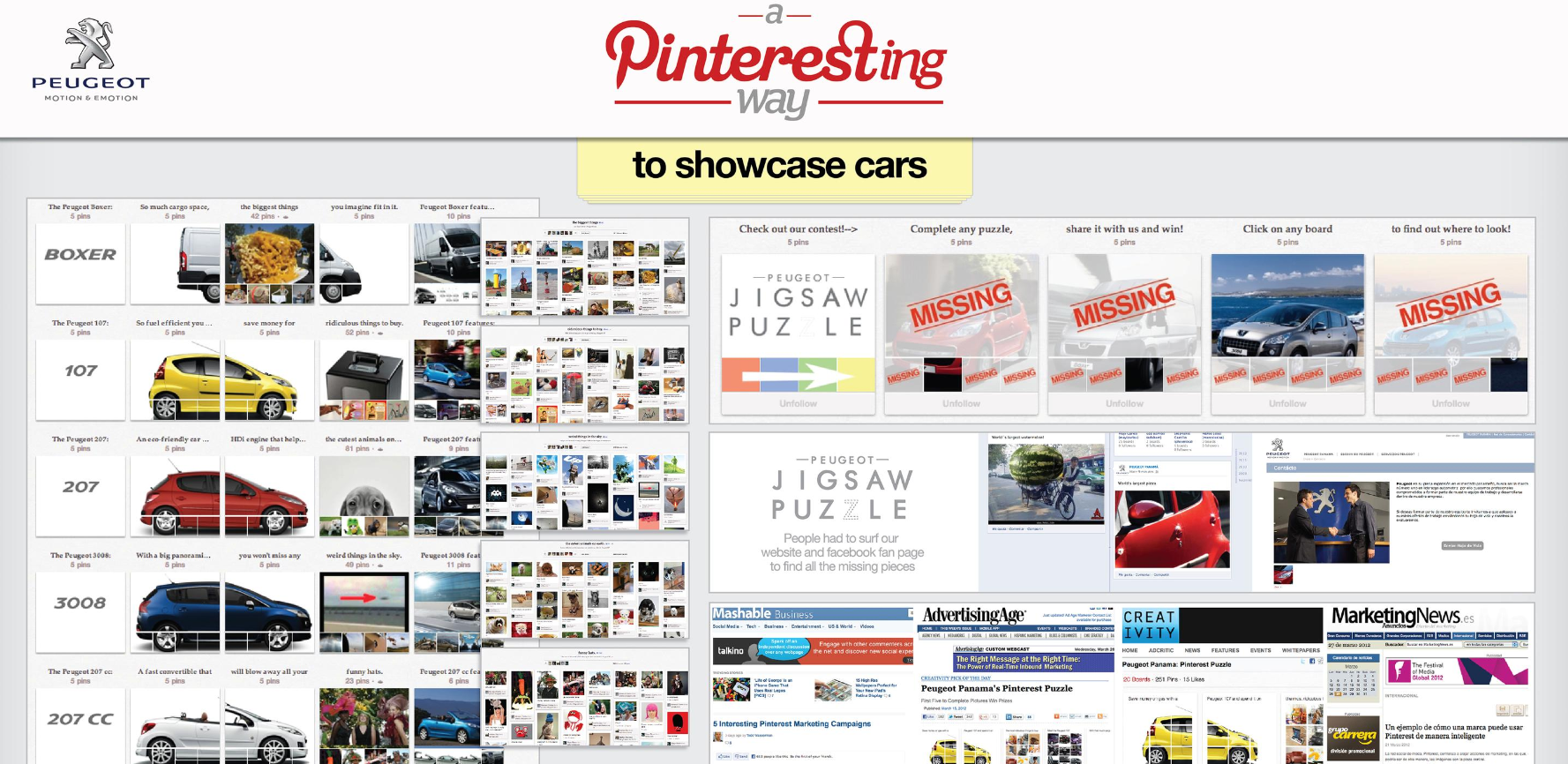 IKEA
IKEA is a worldwide company that is known for some of the most creative marketing and social media campaigns.
The furniture store's Pinterest presence may be successful because people who use the app or site are "involved" in tasks like décor. IKEA has reduced its cost-per-click by employing Pinterest's shopping ads (CPC).
Their campaign demonstrates their effectiveness. Back-to-school season is essential for the furniture business because of students' tight finances and living conditions. Combine that with the 36% yearly rise in Millennials using Pinterest, and you have a massive market to sell to college students.
The firm targeted college students by publishing articles on space-saving furniture and dorm room items on its website. They directed users with Promoted Pins and search keywords like "dorm ideas"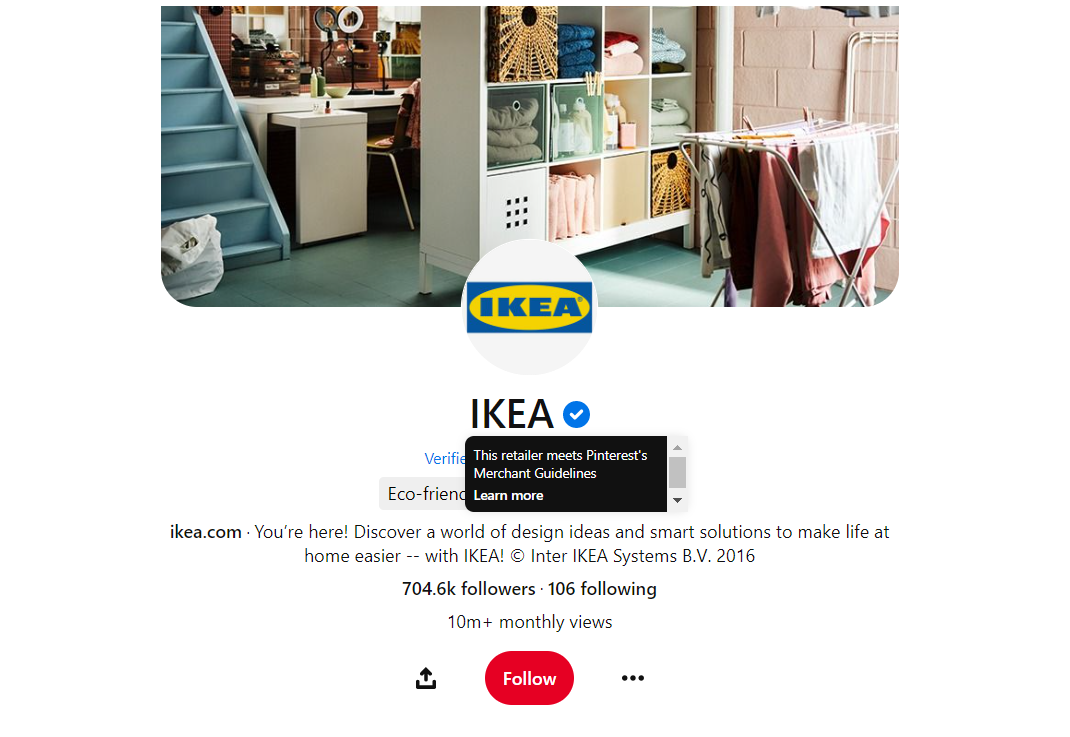 UNIQLO
One of the most successful Pinterest marketing campaigns launched a campaign to promote the UNIQLO apparel line from Japan to the U.S. market. The group had to become innovative without the luxury of a large advertising budget. They needed to be seen among the sea of pins that consumers had to browse through.
With over a hundred accounts, a social media staff, and a network of computers, they were able to pin lengthy photos all at once. The resulting mural effect was hard to ignore. The visuals seemed to move across the webpage as the user navigated.
It was a terrific approach to having a big impact with little effort, however, this campaign is no longer viable since longer pins are now first collapsed.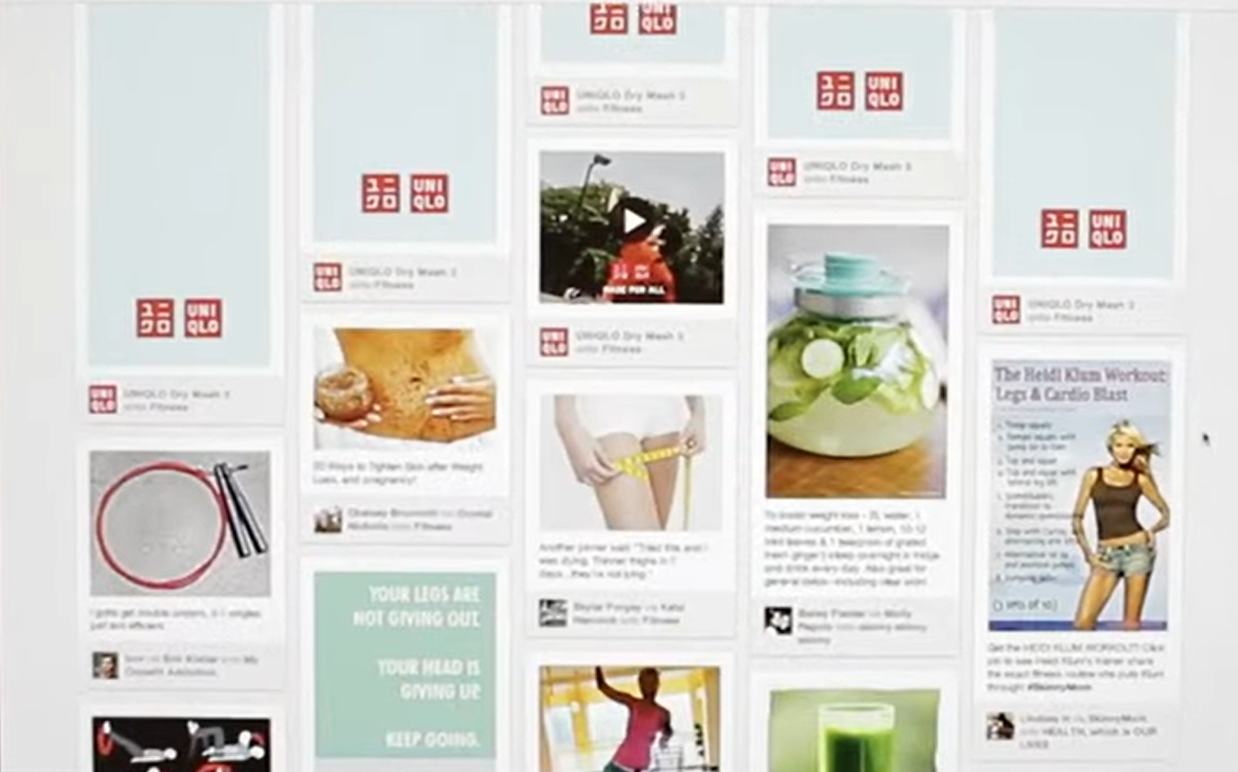 OREO
OREO—one of Kraft's brands—makes anniversary celebrations effortless. This campaign's concepts were based on the culture of the time. Over the course of 100 days, they shared creative, funny, and uplifting news. They designed a six-layer Oreo with rainbow crème for Pride week. "The Dark Knight Rises," "Psy," "Talk Like a Pirate Day," and "Elvis Week" were all discussed.
Trending news articles were given a fun OREO twist and sent out using the #DailyTwist hashtag on the website, Facebook page, Pinterest, and Twitter feed.
OREO had 433 million Facebook views and +280% more shares, delivering 231 million media impressions in 2012.  
Four digital agencies created this campaign- DraftFCB, 360i, Weber Shandwick, and Media Vest. This campaign received the Facebook Blue Award, gold for social media, Silver for content and contact, bronze for an engagement at the Clio Awards, gold, Silver, and Bronze at the Effie Awards, and Gold at the Andy Awards.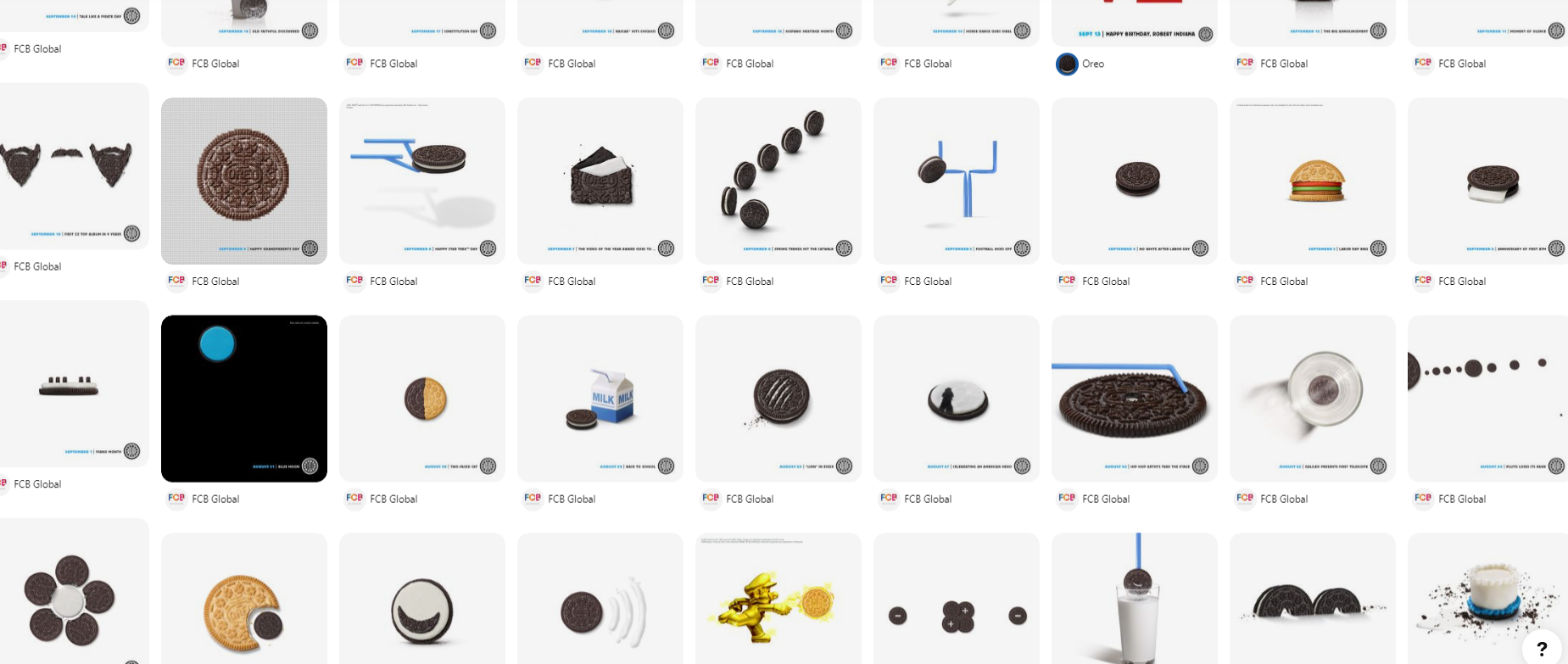 Final Take
With over 2 billion searches every month, Pinterest is a social networking site you can't afford to ignore, even if you don't think its users are your ideal demographic.
Advertising on Pinterest is a good way to find out whether the site is useful for your business since different sorts of pins have previously performed better with this group.
In 2023, if you want to use Pinterest to showcase your items, you'll need to think about how your brand will relate to the aspirations and ideals of your target audience.
People turn to Pinterest for tips and inspiration - whether its before re-modeling their houses, deco and garden improvements to show off to visitors, or even thinking about what to wear to upcoming weddings. Saving a spot for your business in such a space is an impressive way to position your brand.
👉
Typito makes it simple to produce text-based films of professional quality. Make spectacular videos in any of the 50+ categories, including events, news, food vlogging, sports, travel, and more. You can try it for free right away. More incredible information can be found on the blog and the YouTube channel.