LinkedIn Video Ads: Specs, Best Practices & Examples [Updated 2023]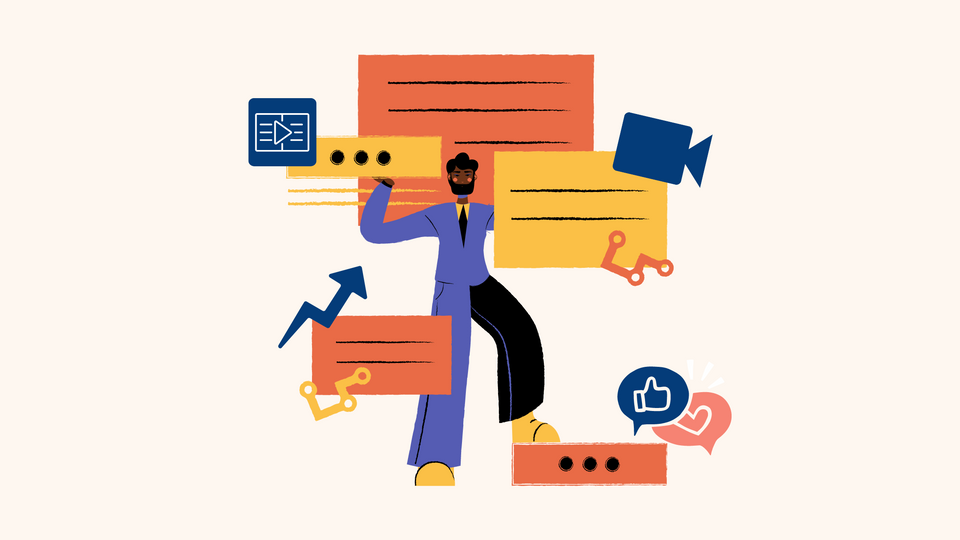 LinkedIn video ads (or Sponsored Content ad types), let businesses connect with their professional target audience at every point in the buying process. This can be a unique way to position your brand and foster strong business relationships.
With LinkedIn video advertisements, you're free to promote thought leadership, customer experience, product innovations, an inside look at business culture, and more.
Video ads on LinkedIn can give you the opportunity to convey a more detailed narrative about your business, establish authority in your industry, and showcase happy customers. With a little help and attention to detail, you can ensure that your professional message is clear across videos created for desktop, as well as mobile devices.
If you haven't already considered exploring what LinkedIn can do for your brand consider this:
More than 300 million views were recorded on LinkedIn in only one year thanks to video postings.
As a result, video posts can get an average of three times as many likes and comments as text-only postings.
According to preliminary data from LinkedIn's beta test, native videos on the platform are five times more likely to spark a discussion among users than any other kind of content.
---
How do video ads help on LinkedIn?
Compared to other types of content on LinkedIn, video ads perform very well. Just like on every other social media platform, advertising through videos has become a powerful tool.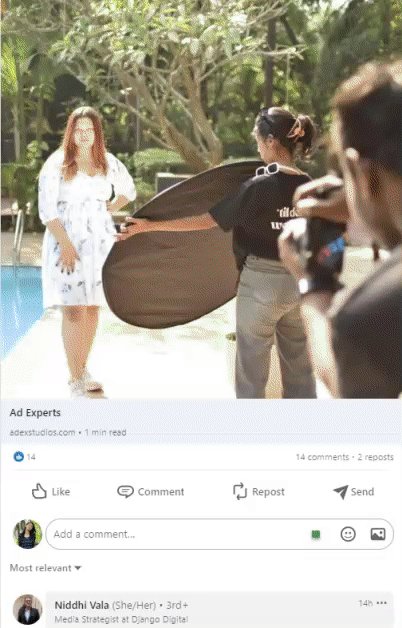 Here are some of the ways that video ads help your brand stand out on LinkedIn:
Ads won't be viewed by the intended audiences unless they're accurately targeted. Video Sponsored Content on LinkedIn allows you zero in on your target audience down based on factors like job title, seniority, business name, industry, talents, and more.
When using video for sponsored content, you can track the effectiveness of your campaign by learning more about the professionals who are seeing, interacting with, and ultimately converting your video advertising.
Increase the awareness of the brand via the use of captivating visual stories.
A video's clarity is unmatched. A behind-the-scenes film of your firm would do a far better job of displaying the corporate culture than a written post would.
---
Types of LinkedIn Videos
LinkedIn Video Ads
LinkedIn video advertisements are videos produced by companies who have paid to be promoted inside the LinkedIn feed. Since video ads are often given to a broader and more focused audience, they have the potential to boost brand exposure, brand consideration, and lead generation.
Using the Campaign Manager, business page admins may create a video ad campaign or choose to sponsor an existing post.

2. Embedded Videos
It is still a popular practice for many companies to first post their videos to a video-hosting site such as YouTube, and then distribute the link to those videos on LinkedIn. Although this method does work, using native videos on LinkedIn is generally considered to be a more successful tactic for a variety of reasons.
3. LinkedIn Native Videos
Videos that are developed or posted directly to LinkedIn are referred to as "native videos." LinkedIn's native video automatically plays inside the stream, making it more noticeable than embedded videos. Data suggests that native videos on Facebook get 10 times as many shares as linked videos, a trend that is expected to continue on LinkedIn.
---
LinkedIn Video Ad Specs
When making videos for LinkedIn, be sure to plan ahead and stick to these technical requirements. Here's a quick view to note the the difference between LinkedIn video advertisements and regular native videos regarding these requirements.
LinkedIn Video Ad Specs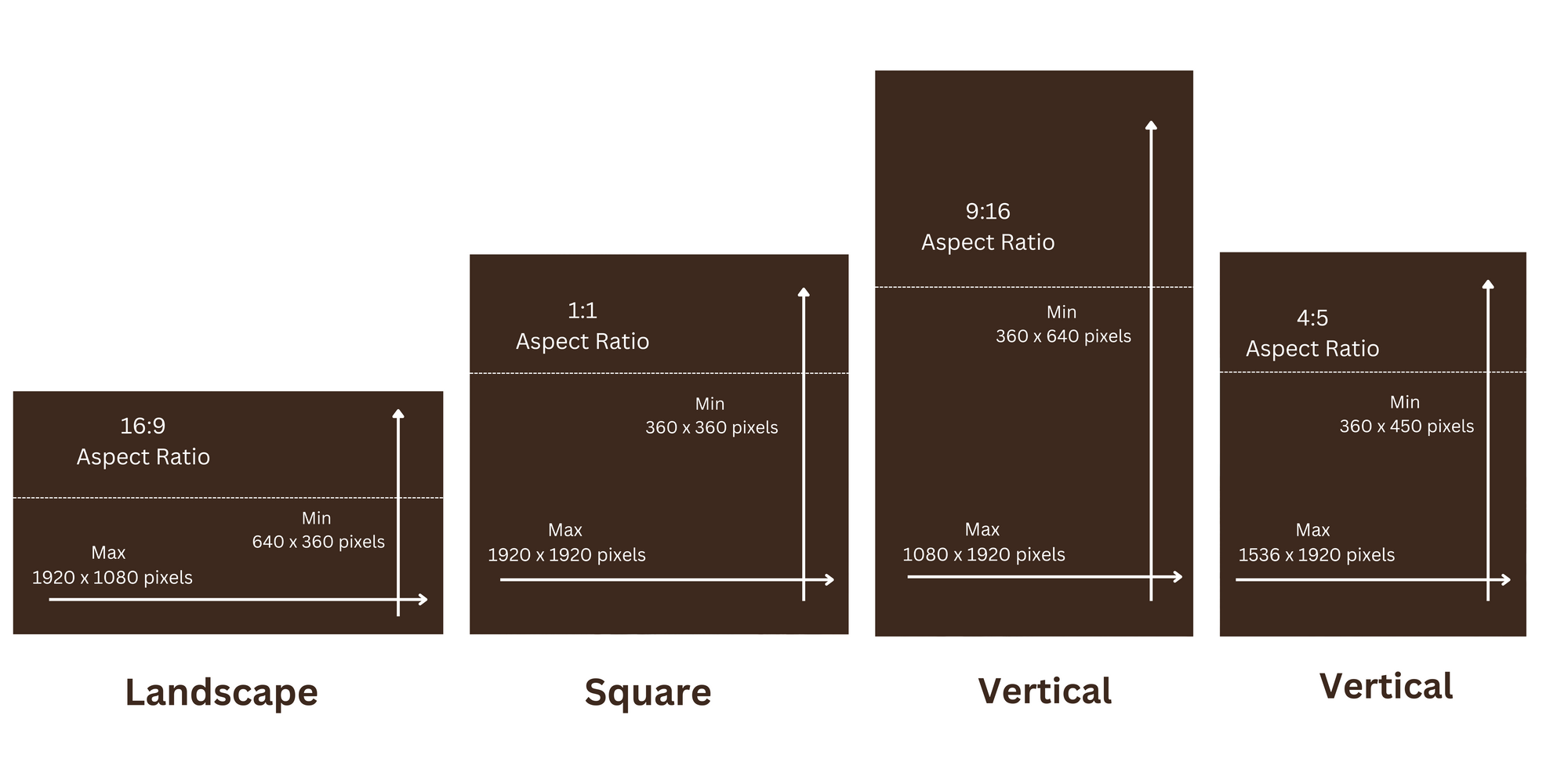 👉
NOTE:
- Even if less than half of the video is displayed on the screen, it will continue playing if the user unmutes it in their feed and scrolls down within 2 seconds.

- There is a limit of 25 videos every 24-hour period that may be uploaded to Campaign Manager, and mobile devices are not supported for this task.
---
Best Practices for Your Upcoming LinkedIn Video Ad Campaigns
1. Get a good understanding of the target audience
In order for your LinkedIn video ads to appear in the right places, you must choose a specific geographic area. When creating your ad campaign, the only required field is your prime site. You may specify a large geographical region by naming merely the nation, state, or province, or you can go more specific by specifying a specific city or metropolitan area.
Company characteristics (e.g., industry or size), demographics, education, work experience, and hobbies can be used to further narrow your target audience. Split-test campaigns to see which groups respond best to your brand by using alternative targeting criteria, such as talents vs. job titles.
2. Have a clear objective
Ask yourself what your ultimate objective is, and then use the response as the foundation for the creative concept behind your video. This will make it much simpler to optimize your campaign message and intent. For example
3. Optimize your video length and content
Ideal video length and content tie back into your objective. You can play around with different video lengths to see which one best hooks and engages your viewers.
If you're looking to maximize brand awareness, your videos should be no more than 30 seconds in length. Based on LinkedIn's research, video lengths of less than 30 seconds saw a 200% increase in view completion rates.
Interview/testimonial-based brand awareness campaigns that give more context are ideas for brand discovery or knowledge sharing to build a topic authority. Such in-depth coverage of discussions is more likely to be remembered and shared and is best kept at a length of 30-60 seconds.
Test lengthier videos for demand generation. If you're using LinkedIn for sales lead generation consider giving potential customers a sneak peek at your product or doing a demonstration.
According to the same research, lengthier material, such as videos, received the same number of clicks and views as shorter videos, perhaps because of the greater complexity with which it presented the product or brand.
4. Humanize your brand with storytelling
No matter what you're trying to accomplish, telling a story with your content is a proven way to strike a connection with your target audience. It's a great deal easier to connect with your audience through video than through the written word. You may present a more impressionable and professional tone with the use of visual storytelling to get your message across.
5. Planning for sound off videos
Approximately 85% of videos shared on social media are seen without sound. That implies the vast majority of LinkedIn users will treat your video as if it were a silent movie. Make the necessary preparations, such as providing illustrative photographs, creating informative infographics using free infographic templates, and even expressive body language.
6. Optimize campaigns with A/B testing
Ad A/B testing involves running two copies of an ad campaign at the same time to see which one performs better. This is done after establishing metrics and assessing campaign performance. Try out a few alternative approaches in these vital areas, like the language of the content, the page-of-interest after click-through promotions, and the timing of videos with audio and captions.
Modifying just a few little things may have a huge impact, and this can help you figure out why certain commercials are more successful than others. CRM and Google Analytics integration are also crucial for tracking your A/B testing results in order to get deeper insights.
7. Closed captioning is required
Closed captions may help more people watch your videos, even if they don't have a lot of dialogue.
8. Finish with a powerful call to action
After seeing the video, what action do you hope others will take? Give them a clear path to follow.
9. Respond to feedback
A video's comment section is a good indicator of how interesting or useful its content is. It is a great place to follow up on all the hard work you put into making your video, particularly if you can respond to a question or provide further information about your business.
---
Ideas to Inspire your Next LinkedIn Video Ads Campaign
Behind the scenes
Prepare to take the audience behind the scenes. Here is your chance to show off your company's superior level of expertise, craftsmanship, or technology to potential clients. Alternately, brag about the amazing culture that you have at your workplace.
Example: Hyatt India Weddings
Explainer Videos
If you work in a field that makes heavy use of technical jargon or requires a difficult level of understanding, instructional or educational videos will be of special use to you. Consider this an opportunity to share some fresh information with the individuals who are listening to you.
Example: Novo Nordisk Pharmatech A/S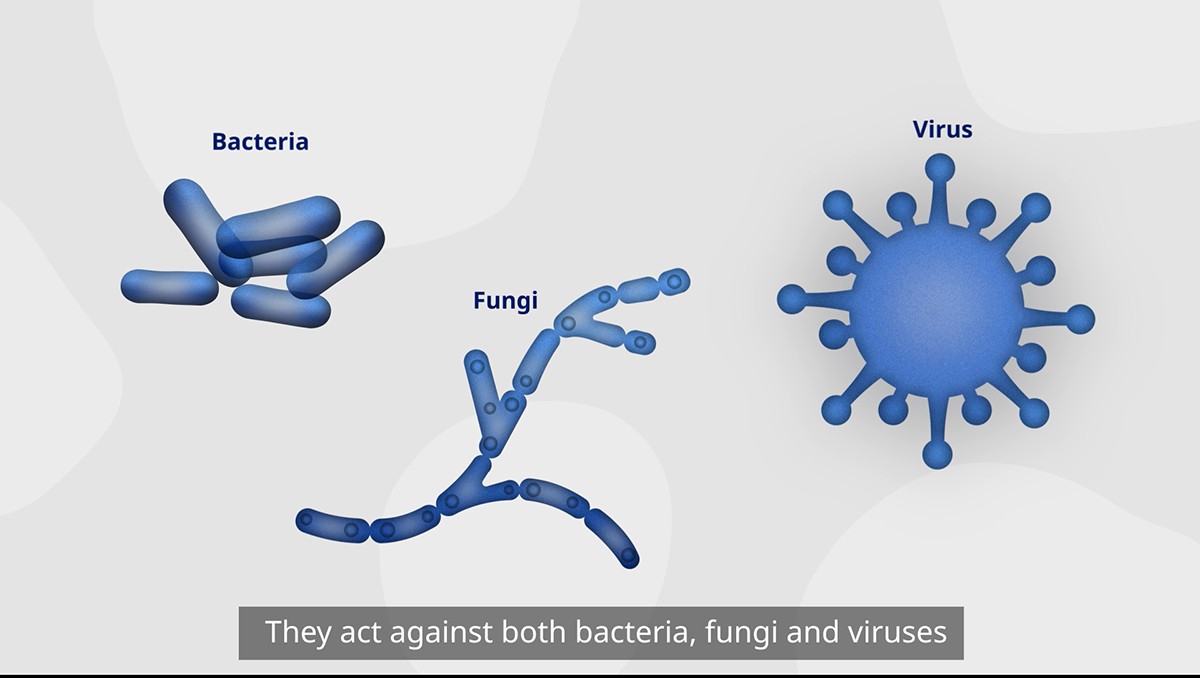 Meet the team
Engage your consumers by connecting them with your team. Demonstrate a typical day in the life of an employee. Building a name for the company in the minds of potential employees is essential. Demonstrate the challenges, interests, and aspirations of a genuine employee.
Example: Amazon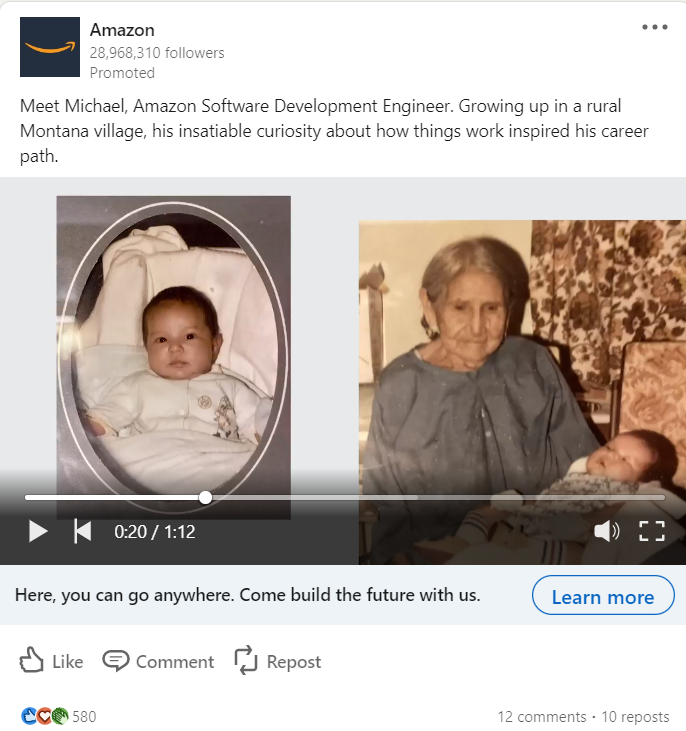 New Launch
Make an announcement to your consumers using LinkedIn video in order to get them excited about what's to come. Provide them with a sneak peek at the next product.
Example: Care Hospitals Example: Blues N Greys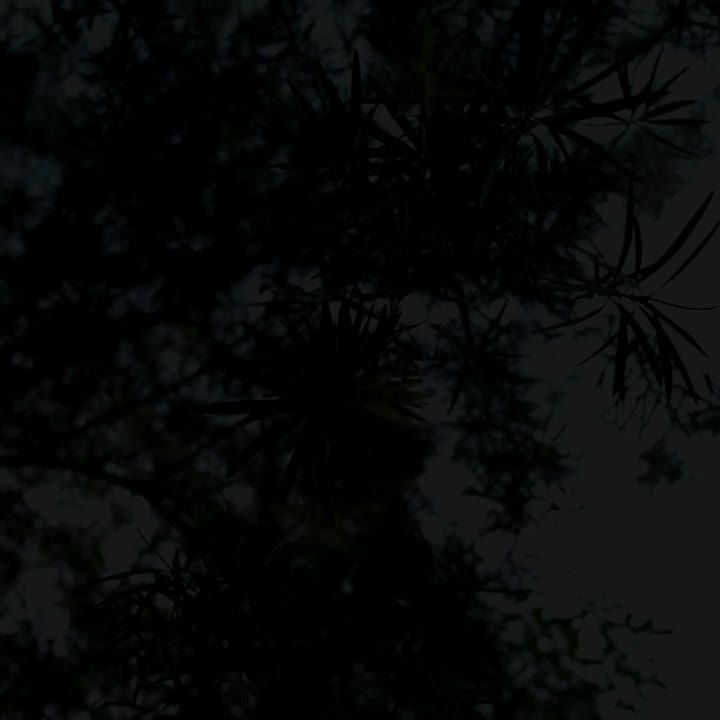 Collaborations
The goal of working with other businesses is to expand into related areas and expose your business to new consumers. When two brands work together, they are able to reach twice as many people and send a message to their respective audiences that both brands can be trusted.
Example: H&M
Upcoming events
Want more people to sign up for your future webinar or conference? Make a video to help them get started, or highlight some of the benefits of enrolling to get their attention.
Example: Zest Partners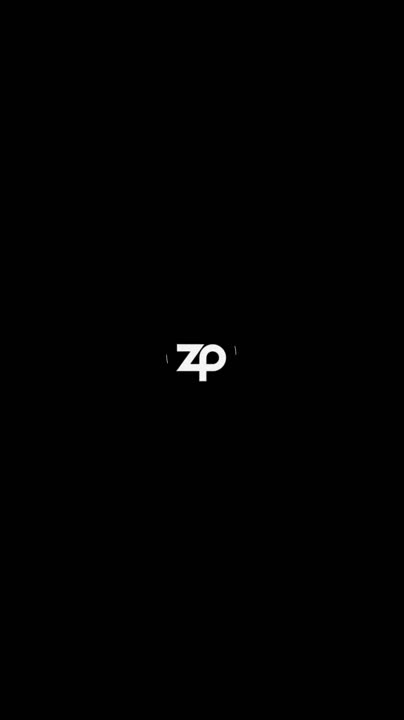 ---
Wrapping It Up
Online video consumption among members is rising steadily. It's almost impossible to deny the influence that videos may have on a company's brand. Video works at every stage of the sales funnel, from creating brand awareness to boosting sales.
You don't even need a production staff or costly equipment to make brand films that will stop your target audience in their tracks if you use a video creation platform like Typito.
🧭
Go over the key-takeaways we highlighted above and note which one best suits your brand and what you offer. Once you're ready with your idea for a LinkedIn video ad campaign we'll help you visualize that idea into a creative on Typito. Click the button below to get started.