How to Make a Christmas Slideshow?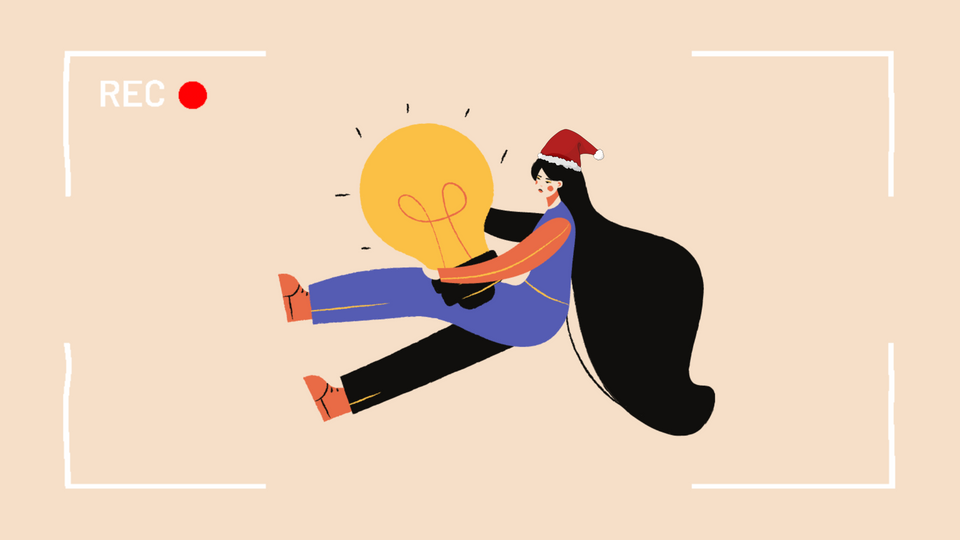 And it is that time of the year again! Thanksgiving has passed, and we're well into the holiday season, with Christmas at the doorstep! Families are coming together, spending quality time with each other, and saying goodbye to work for a while.
Wishing to spread the warmth of this holiday season with memorable gifts? A Christmas slideshow might make a thoughtful gift for someone miles away. Now, you're wondering how to make a Christmas Slideshow easily - no worries, we've got you covered.
Today, we'll take you through everything you need to know to make a Christmas slideshow in minutes:
FAQs
4 Easy Steps to Make a Christmas Slideshow
If you had to make the best wine, you'd probably start by picking the best quality ingredients. Just like wine, we have ingredients or aspects to consider before you get started.
Key Ingredients to an Eye-catching Slideshow:
Media - A collection of photos or video clips that you want to include in your slideshow.
The message - Holiday season greetings, a personal note or quotes, or your marketing message or promo offers, if you're creating a Christmas slideshow for your marketing campaigns.
Music - A peppy soundtrack that you want to add to your slideshow.
How to Make Slideshow in 4 Easy Steps
Step 1: Upload photos and videos
Login to your Typito account and create a new project.
Pick the appropriate format- I would recommend using a widescreen or square format. This would also depend on where you'd like to share this slideshow - Facebook, Instagram, or in an email.
Drag and drop the photos and videos from your system files or upload the files from Google Drive.
Step 2: Arrange the photos and videos on your timeline
Drag the clips on your timeline to arrange them in the sequence you want.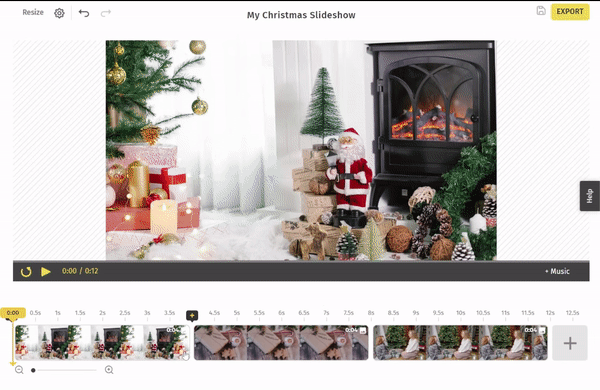 Add images as an overlay by either dragging and dropping the image to the middle of the editing canvas or as shown below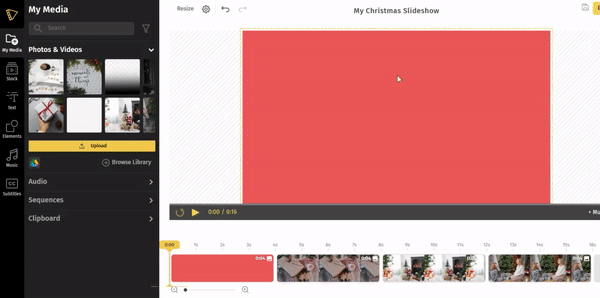 Step 3: Add Your Christmas Message
Next, let's add your message. Browse our Text templates collection from the left panel to choose the right style for your video. You can add an intro title to the slideshow; messages, quotes, or even a sweet and short thank you note at the end of your Slideshow.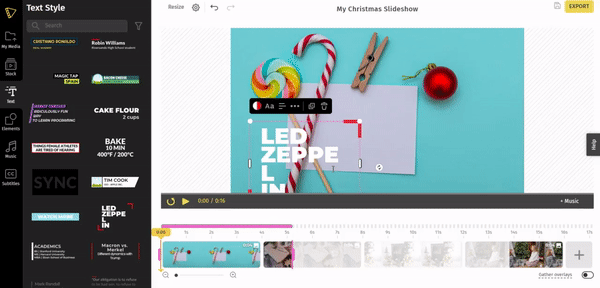 Step 4: Add Music
You can choose a peppy track from our audio library or upload your favorite music from your system and add it to the video.
If your video is short be sure to trim the part you require from the audio and adjust the volume controls of your audio.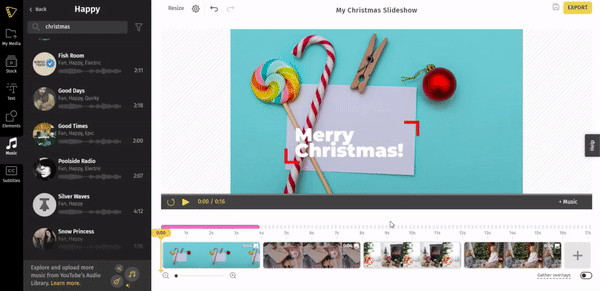 Step 5: Export and Download
Give your slideshow a final check to make sure everything looks good.
Once you're done you can click the export button and give it a couple of minutes for your video to be exported.
Download the video once the export is completed. If the slideshow was meant to be published on platforms like YouTube or Facebook you can find options to share it directly to the respective linked accounts from our exports page.
Now that you've seen how easy it is to create a slideshow, let's take through some ideas that might spark some inspiration.
---
Ideas & Templates to Inspire your next Christmas Slideshow

Slideshow Ideas for Home & Family
Christmas is that time of the year when the whole family comes together, no matter where they are across the globe. But for those that can't make it, you could also send a Christmas slideshows to keep them out of the FOMO and to convey your wishes.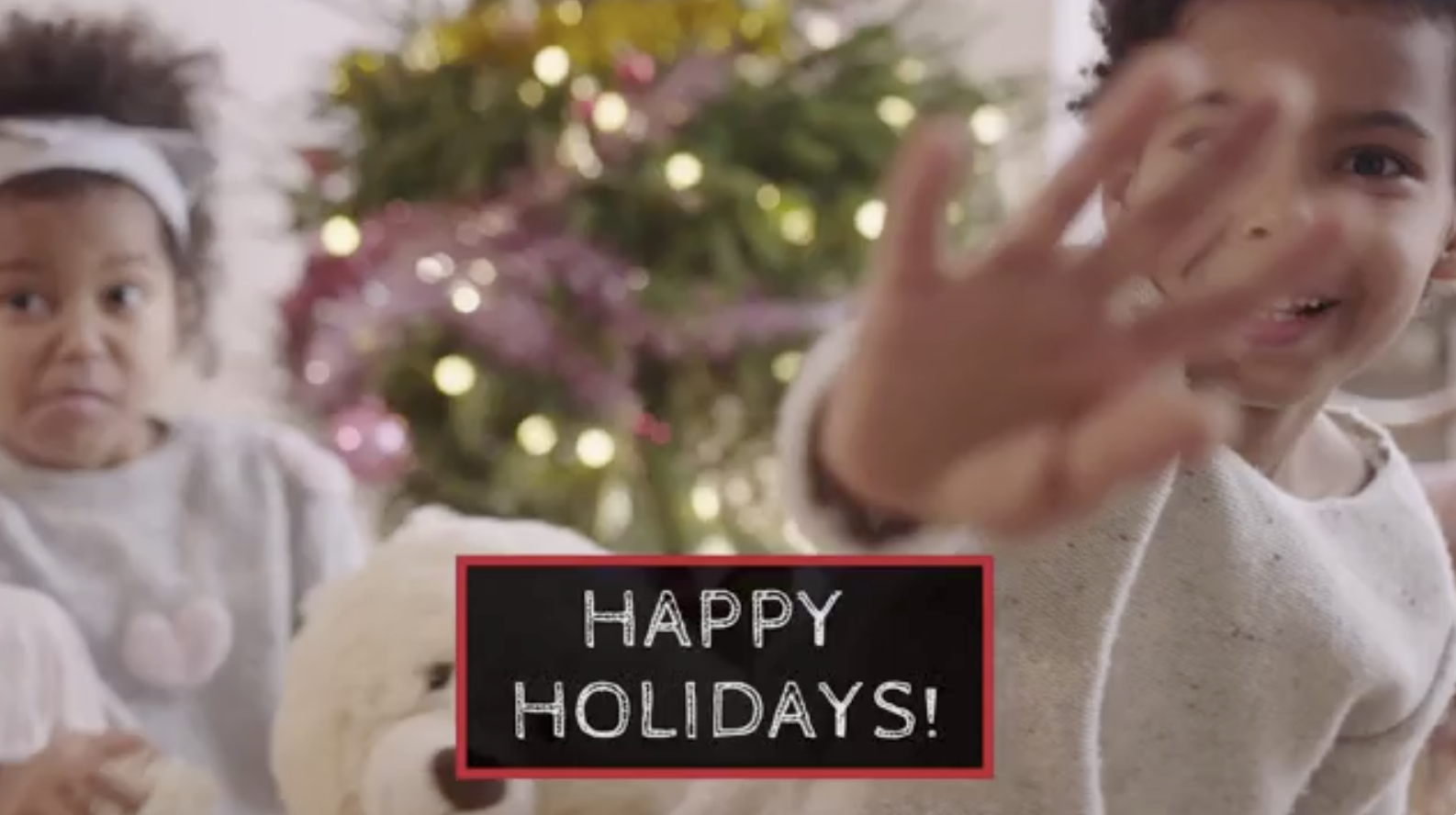 Ideas to explore:
A collection of photos to share all the family trips and outings you've had in the past year.
Family milestones - New parents could share their kid's "my first Christmas" with photos.
The cousin squad can share their outing memories and the good time they had in the year and probably unveil their plans for the next year.
Here are some of our top picks for soundtrack options.
Slideshow Ideas for Small Businesses & Brands
Slideshows can be a powerful marketing tool for small businesses and brands, helping to increase brand awareness, engagement, and ultimately, sales.

Apart from marketing campaigns, another creative use of slideshows could be to showcase customer reviews and testimonials, providing social proof and building trust with potential customers.
A Christmas slideshow can be a great idea for businesses and brands to thank their employees for a wonderful year of hard work and growth. You can also thank your customers for their love and support throughout the year to help them grow by including a slideshow in your email campaigns.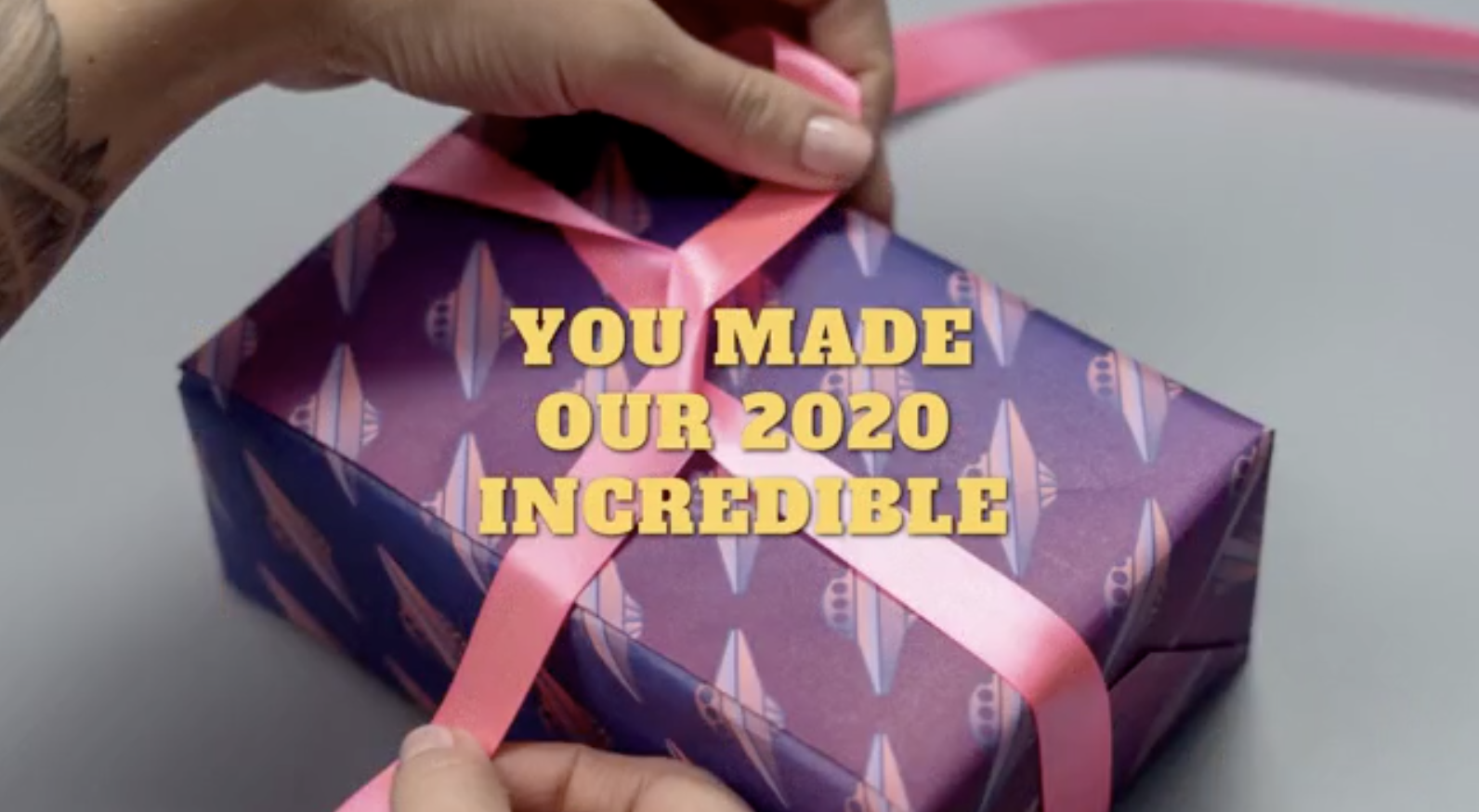 Ideas to explore:
Marketing campaigns for Christmas - Slideshows are a great way to showcase limited collections that go on sale during Christmas and special offers for the holiday season.
Businesses can send in a Christmas Slideshow as a Christmas and New Year greeting to the customers who have supported them immensely.
Here are some of our top picks for soundtrack options.
Slideshow Ideas for Schools

Slideshows can be a fun and interactive way for schools to engage with their students during the holiday season.  Schools could also use slideshows to share information about holiday traditions and celebrations from around the world, promoting cultural awareness and understanding among students.  This makes slideshows  a great tool for schools to foster a sense of community and excitement among their students during the Christmas season.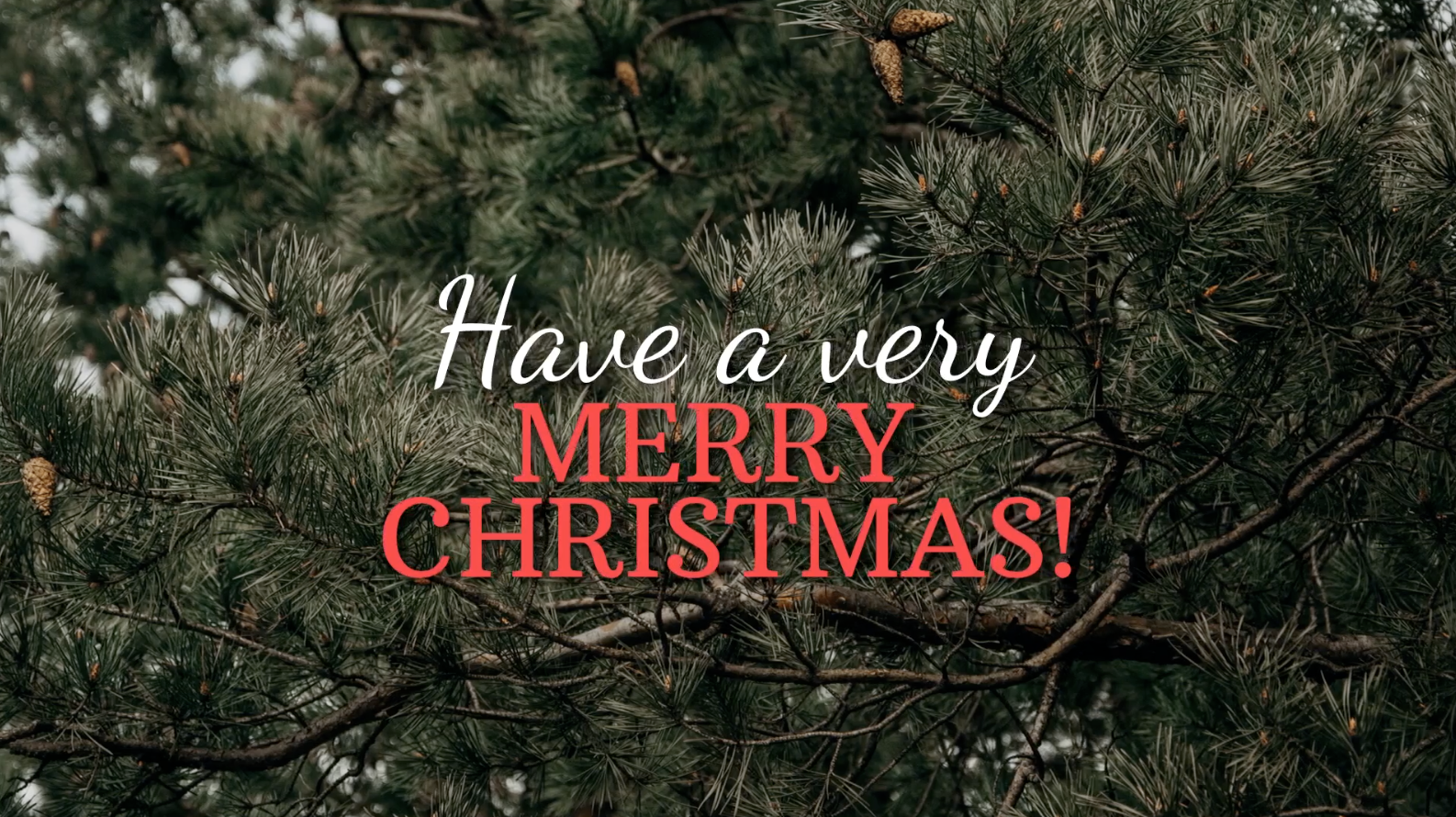 Ideas to explore:
Christmas-themed slideshow could be to share photos and videos of past holiday events and activities, such as school performances or class parties.
Showcase student artwork or projects related to the holiday season, such as handmade ornaments or festive decorations. You could also use the slideshow format to create games and activities to share with kids.
Schools can also announce their upcoming extra-curricular/sports events via the Slideshow to ensure that the students interested in participating are prepared.
Slideshow Ideas for Churches
Slideshows can be an effective way for churches to engage with their online audience by sharing greetings and other messages. Churches could also use slideshows to promote upcoming events or initiatives, such as volunteer opportunities or fundraisers.
Ideas to Explore:
Showcase images of the church and its members, highlighting the community and its values.
Another idea could be to share uplifting quotes or scripture verses, providing encouragement and inspiration to viewers.
Appreciating followers who have contributed significantly by displaying the details.
Here are some of our top picks for soundtrack options.
You can use the process of creating Slideshows for any of the festivities. Thanksgiving, New Year celebrations, or your dear one's special days.
Now that you've got a glimpse of how to create a Christmas Slideshow and some great slideshow ideas to explore, you're ready to get started and create your slideshow with Typito.
FAQs
How to throw a virtual Christmas party for colleagues?
Virtual Christmas Parties are usually hosted on Zoom, Google Meet, Teams, Slack, or WebEx platforms and are a great way for remote teams to catch up. To host a virtual Christmas party, you'll have to send your colleagues an invitation along with the meeting link.
You can create a cool festive invitation as a slideshow and share it with your colleagues to share details of the event, some of the activities and more. Include fun ice-breakers, remote Christmas-themed games, organizing an only karaoke face-off, etc to make your virtual Christmas party more exciting.
How to create a Merry Christmas video?
You can use Typito to create a Christmas video easily. Simply upload your photos or a video. You can also use stock media readily available on Typito to create your Christmas video. Next, add your Christmas message. Check out our cool animated and stylized text templates that you can customize to add your message.
Be sure to add a nice soundtrack to add some flair to your video. Typito's drag-and-drop interface and text templates should make it very easy for you to create a fantastic video. As always you can reach out to us if you reach any roadblocks along the way!
Where can you make the best Christmas slideshows?
If you're looking for a super easy way to make the best Christmas slideshow try Typito. You can get started for free and upload the photos and videos you want to use in your slideshow. Typito's text templates make it easy to choose and customize pre-animated text styles and add your own message or text cues. Once you're all done you can export and share your video to social platforms directly from Typito.