How to an Add SRT File to Video Automatically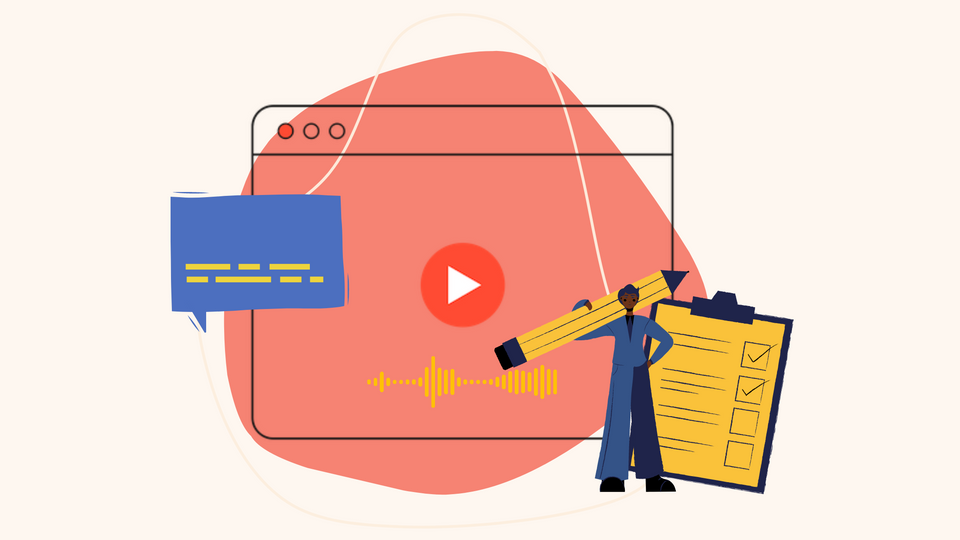 Have an SRT file in hand but not quite sure how to sync your SRT file with your video? We'll stick with you for the next few sections and show you how to add an SRT file to your video automatically.
In the next few sections, we'll cover the following:
What is an SRT File?
'SRT' stands for SubRip Text. To explain it - SRT files contain a text transcription of your video's audio along with start and end timestamps. These files can be opened with any text editor (Like TextEdit, Wordpad, or Notepad). Here's what this looks like -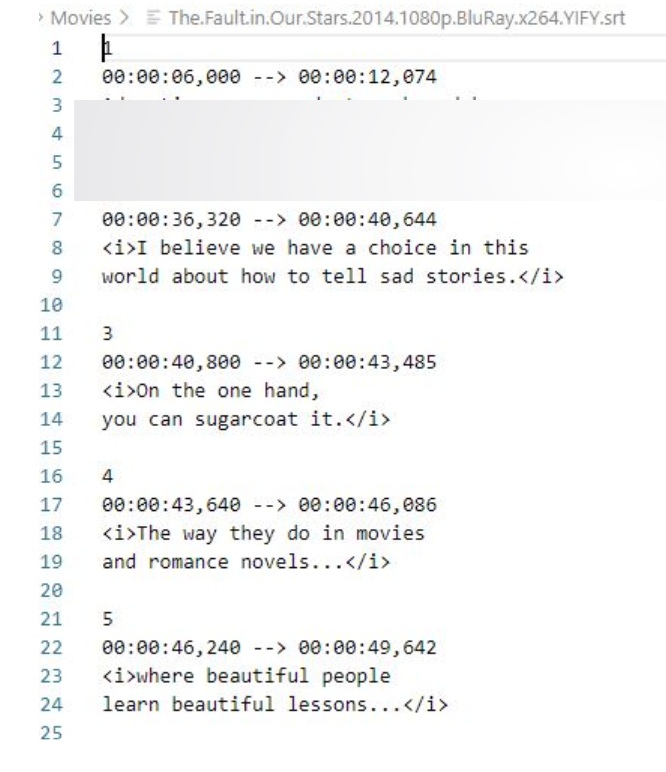 You'll notice that SRT files appear in a particular standard format and contain 3 main aspects:
A progressive line number.
The timestamp marks the beginning and end of a dialogue that indicates where the line should appear in the video.
The exact dialogue or text that appears within the timestamp range
Whether you're creating an SRT file from scratch or you've generated an SRT file using a tool like Typito, it'll appear in the same format.
Why are SRT files so important for your video?
SRT files allow you to include captions on your video that are accurate and in sync with your video's audio. Apart from these primary key pointers, SRT files could also be a big bonus to how your video is watched and appreciated online:

Better watching experience - if your videos have captions, it won't matter if your audience is watching your video on mute - the subtitles won't go unnoticed.

It also allows you to brush up on your language skills, as listening can be passive learning. Sometimes, you don't want your favorite actor's (for me, it would have to be Robert Downey Jr.'s ) voice dubbed in your native language by a random person.

Reach broader audiences - It helps overcome the linguistic barrier to a certain extent that comes as a hurdle when enjoying a video.

Keep your content inclusive - when looking to target a global audience, it's best to ensure all communities can appreciate your content, and subtitles open up your content to everyone.

When choosing a tool to add an SRT to a video, you'll want to make sure it accurately syncs your subtitles to the exact time in the video that it appears and have a way to edit your SRT file subtitles in case you want to make any changes to a particular phrasing.
---
How to Add an SRT File to a Video using Typito

Step 1: Head over to Typito and get started for free
Log in to your Typito Account.
Step 2: Upload your video
Create a New Project and choose a format for your video.
You could pick a format that best aligns with the video dimensions of your uploaded video. If you want to resize your video - you could choose an alternate format and automatically resize your video.
After you pick a format, upload your video by either dragging and dropping your file or clicking the "+" to browse files from your system.
Step 3: Head over to Captions
Head over Captions (indicated by "CC" in the left panel menu).
From the three options - Choose the option 'Upload subtitle file". This will allow you to upload an existing SRT file.
Next, choose a style for your captions to appear on the video. You could keep it simple or choose a more stylized theme. Don't worry about the color or font, you can customize all of this in the later steps.

💡
Pro Tip - If you're looking to translate your SRT file, you can choose an alternate language, and your SRT file will be automatically translated.

Step 4: Upload and Auto-Sync your SRT File
Drag and drop your SRT file or browse files from your system to upload the file you want. Note that your subtitles file needs to be in a plain text format to be uploaded.
💡
Pro Tip - Typito's smart tool will highlight text that overlaps time frames in your video. To adjust any subtitles that spill over a time frame, you can adjust the text to shorten either directly from the left panel or from the timeline of your video.
Wrapping it up
Knowing how to sync an SRT file with your video is more convenient than you think.
The next time you notice your video subtitles don't align with your video accurately, or you need to change a particular phrase in your video, or you want to add closed captions along with the subtitles of your video -  you now have an incredibly easy way to edit the SRT file and then automatically sync your updated SRT file to your video.
---
Before we leave, we thought we might help answer some more questions that you might have about SRT files, captions & more.
FAQs

Q1. How to add subtitles to a video if you don't have an SRT file?
If you don't have a subtitle file but still want to add subtitles to a video, Typito can help auto-generate subtitles from your video's audio.
You can use Typito's caption tool to automatically generate subtitles from the video's audio. As a bonus, when you download your video, Typito will also automatically generate a subtitles file that you can download as an SRT file. Here's how you can do this in detail - How to Add Auto-generated subtitles on Typito
Q2. Can I permanently add an SRT file to a video?
You can permanently add an SRT file to a video as hard-coded subtitles.
When you upload your SRT file on Typito and sync it with your video, the subtitles will be added and hardcoded to your video - no matter which you upload your SRT file, the subtitles will appear on your video when played - making it permanent on your video.
Q3. How can I add subtitles to an interview or short film published on YouTube?
You can automatically add subtitles to just about any video on Typito - whether it's a YouTube video, an interview, a short film, or even a 30sec video story for Instagram or YouTube Shorts. Upload the video to which you want to add subtitles and use the auto-cation tool on Typito.
Q4. How do I create an SRT file from scratch?
We've explained how SRT files are typically formatted in the above sections. You could use this format to create an SRT file from scratch or use a tool like Typito to auto-generate an SRT file for you. Read all about it here.
🧭
The best way to speed up your video creation process is to start with quick wins first, like getting yourself the right tools, that way, you can amp up and set yourself (or your team) up with more creative video projects. So, what do you say? Are you ready to give Typito a spin to add subtitles to your video effortlessly?