How Atlas Coffee Club Enhanced their Storytelling through Video
About Atlas Coffee
Taste Coffee from around the world
Atlas Coffee Club is a subscription-based service that delivers high-quality coffee from 50 countries around the world. It is their brilliant art of storytelling that sets them apart from other coffee-based companies.
From Papua New Guinea to Peru and Burundi to Brazil, it is their mission to connect coffee consumers to coffee countries. Michael Shewmake, the CEO of the company is the brain behind the idea to tell stories of coffees around the world.
They essentially created a coffee subscription that highlights the world of coffee - each month explores a new coffee from a new country. Their wholesome package includes a postcard from where the beans came from and a notecard about the coffee's history, tasting notes, and brewing tips.
Consumers can opt for one or two bags per delivery that they can choose to receive every two or four weeks. Coffee lovers, get to choose their roast preference and select between a whole-bean or pre-ground coffee. With delivery right at the door, people get to try coffee from all over the world.
They also have a coffee community where customers can share their Brewing Tips and their experiences. The community actively engages in sharing stories on topics like Travel Guides, Unique Cooking Recipes, Music Playlists, and Cultural Write-Ups, etc through their coffee blog.
The Business Situation
To create 30 - 40sec videos for social media
Jordan, the executive creative director of Atlas Coffee Club spearheads all connections between customers and the various coffee supplying countries they deal with through his storytelling techniques. He also looks after the coffee bag designs, a way to communicate with consumers by giving the designs a purpose.
Jordan, like any other creative director, wanted to enhance their storytelling through video. But storytelling needs a medium through which he can reach out to consumers at once.
He wanted to share videos and upload them on social media to improve their customer experience by keeping them informed about their product. He was looking for editing software to create short 30 - 40-second social media videos to tell stories easily.
He wanted to add text on the videos to make it look visually appealing and to allow people to understand their stories even when watched on mute. He wanted to create a story as easily as possible and tell it to the world by adding images and videos without a hassle.
After a quick google search, he learned about Typito. Typito's high-rated product reviews encouraged him to try out the software, and since then Jordan has been using Typito to edit videos for social media.
Solution
Fast, easy, and affordable
After using Typito, creating stories, and designing videos with elements like text graphics, audio, and brand essentials have never been this easy for Jordan. Without much of an investment in editing videos, Typito got their job done easily. They were creating videos for social media and telling stories about a new country every month.
One of the features that impressed Jordan was the collaborative workspace Typtio offers called Typito Teams. His team members could collaborate and work on the same project. By adding Team members to Typito they had access to the same video, where they could add images, video clips, and edit them. Just the ability to physically make edits from different places made their storytelling more convenient/comprehensive.
With Typito, Jordan enjoyed the flexibility to add animated text captions and personalize these templates to preference. He could also control the animation speed, text animation effects, and add color to the text.
"I think the value is immediate when you use the platform, you know, it's very easy to edit, you can add nice text animations, download the video,- for me that is what I was looking for."
Understanding Video Design
https://typito-3.wistia.com/medias/epo85ohz02?embedType=async&videoWidth=600
One element that is constant throughout the video - From the beginning of the video to the very end - is the use of Lower Third templates.

The video has an upbeat audio track playing in the background, that significantly draws one's attention.
The text theme used in this video is Caption with a background Style, which is one of the most popular themes used by many businesses - This theme draws your attention towards specific highlighted words. It has a contrasting black background and white and red text and blue text at certain points.

The video ends with their company logo as a point of recognition for customers and an important brand reinforcement technique.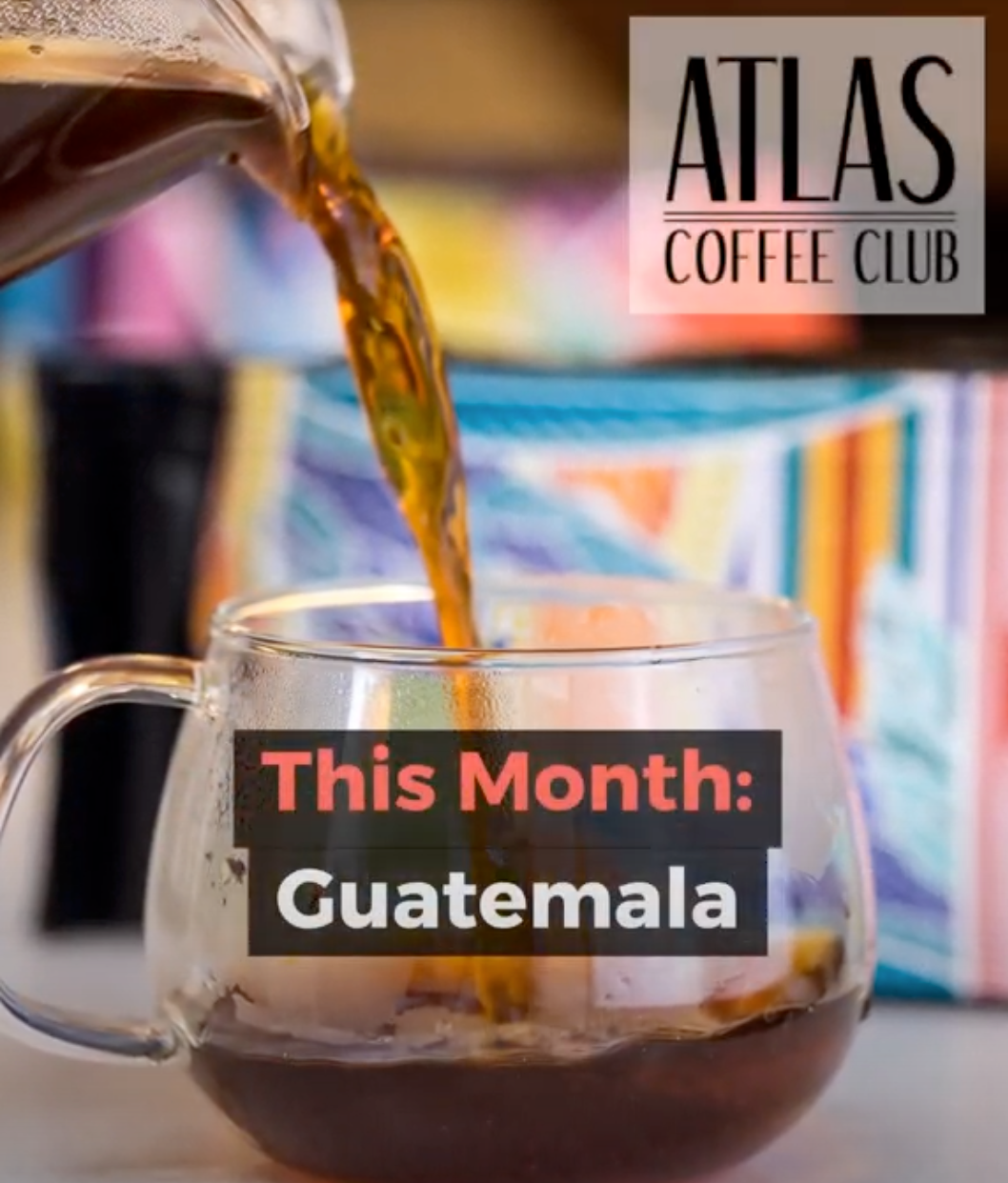 The Outcome
Increased Click-through Rates
Jordan used Typito with an expectation to create 30 - 40 sec videos fast and easy. Typito not only helped create videos but also enabled Jordan to easily add Text templates and make the videos more visually appealing.
They got amazing feedback from the customers, their click-through rates increased which led to more people signing up.
"Typito has been a big help in actualizing our goals for 2020, allowing us to quickly and seamlessly tell unique stories month after month." -Jordan, Creative Director of Atlas Coffee Club