How to Add Subtitles and Captions to IGTV Videos Easily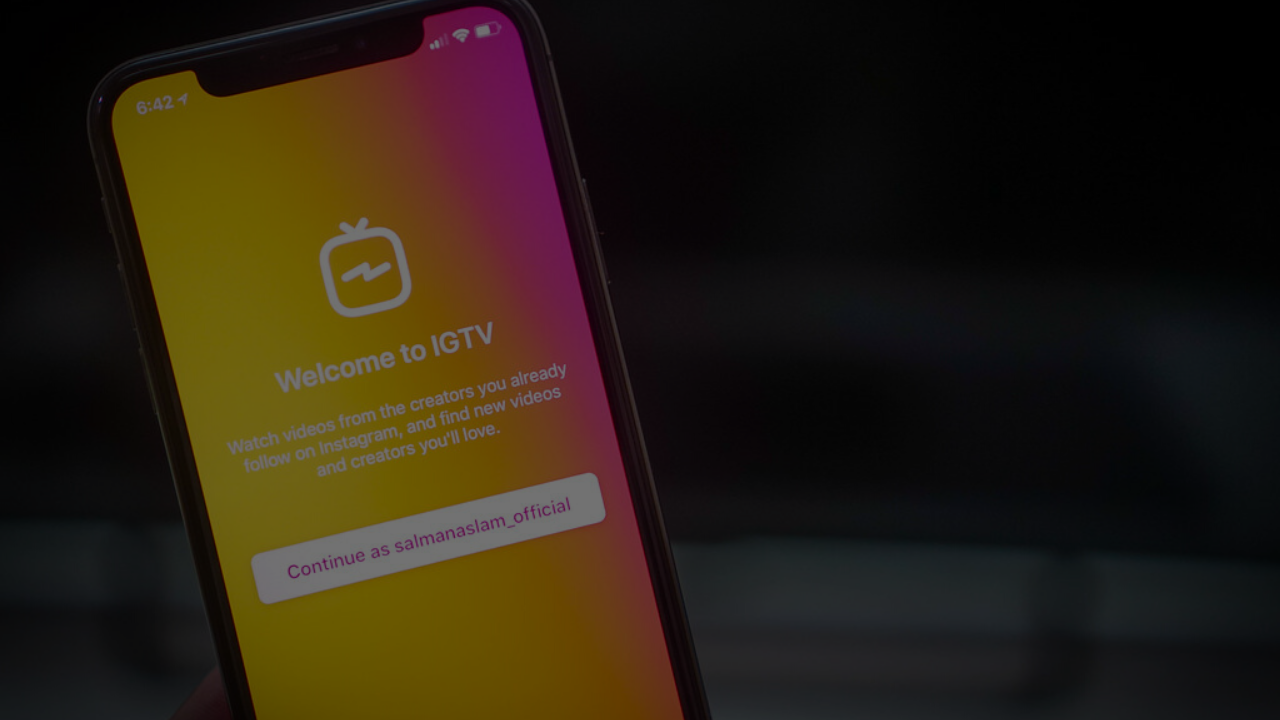 Instagram said the change came because of creator feedback. "We realize this is an evolution from where IGTV started — we believe it's the right change for viewers and creators." And then emerged the new feature back in 2018 - IGTV.
First things first, What is IGTV?
IGTV is both an Instagram feature and a standalone app. It's specifically designed for watching long-form videos in the vertical mode on mobile screens.
When it comes to specifications, there are some significant differences between videos on Instagram and videos on IGTV that you might want to pay attention to.
Aspect ratio is 9:16.That is, you might want to crop your videos to 1080 pixels wide and 1920 pixels high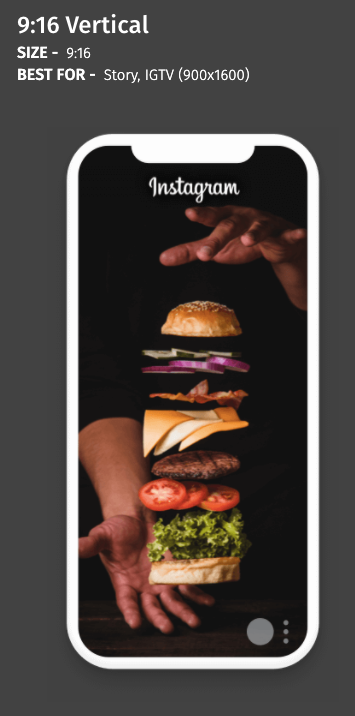 Length of videoThe minimum length of an IGTV is 15 seconds. The maximum video length for smaller accounts is 10 minutes. This is a huge increase from 15 seconds that is available for IG Stories and even from 60 seconds for in-feed videos.
Typito is a great place to start when it comes to editing IGTV videos. With its easy drag and drop video editing experience, creating engaging videos with text is now easier than ever.
Let's dive into the step by step tutorial that gives you an insight on how to edit and add subtitles to your IGTV video.
The first step is to create a new project and after doing so, choose an appropriate format for your video. In this case, it would be 9:16 ration - perfect for your Instagram video.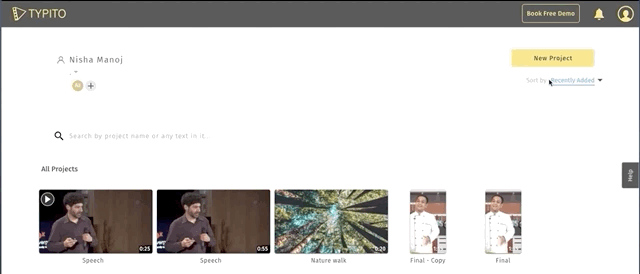 Then we move on to uploading the media file. And make any changes you need to by trimming parts you don't need. Cropping the video to fit the screen is also an essential step.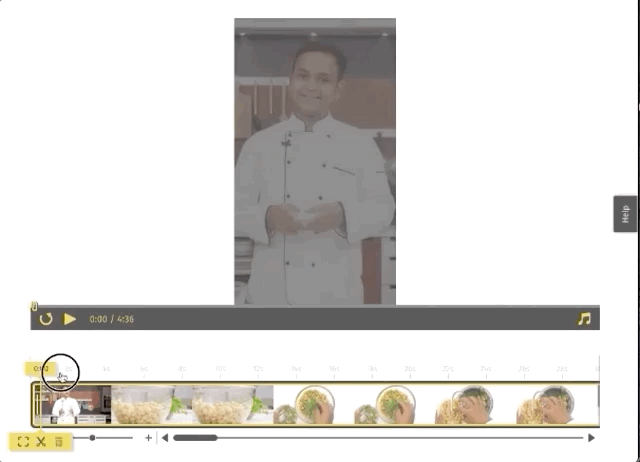 Now add a Title to our video. I change the font to a font that we use on our website and landing pages to make the text elements on the video, brand-compliant. Let me add a logo watermark as well. All I do is add our logo and reduce the opacity. It is really that easy.

We can now move on to adding captions. By captioning your video content, you will experience 12% longer view times, your message will be retained better, and it can drive higher conversions.
Transcribing video to text manually can be time-consuming and painful. Not anymore. Using the Voice to Text feature, Typito lets you create captions automatically for your videos.
How to add subtitles or captions to your IGTV Video, step by step:
Step 1: Click on the 'Captions' tab and choose a caption theme:Choose a theme that fits your use case. We love the one with the highlight.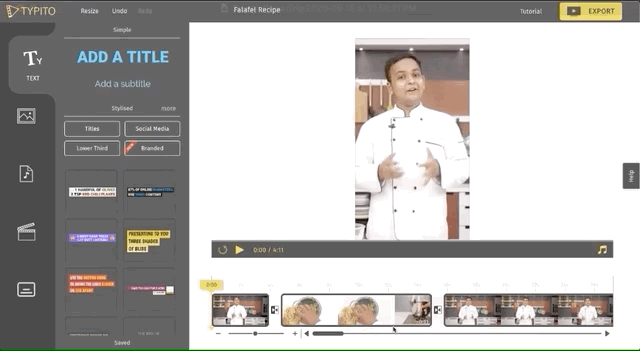 Step 2: Click on 'Customize fonts & more':Here, you can make your captions brand-compliant by choosing your own brand font and color. I choose the color yellow followed by styling the captions by changing the font as well as the size of my captions.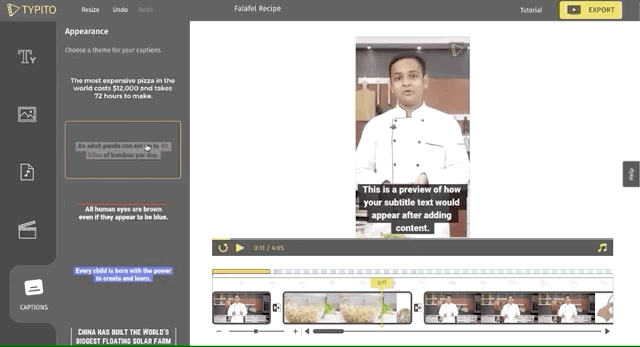 Step 3: Click on 'Next add content'To create captions automatically, choose the second option.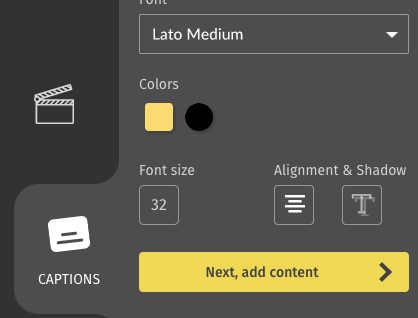 Step 4: Select 'Voice to text' option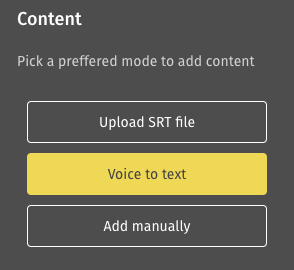 Step 5: Click on Auto-Generate:The final step of the process. Click on auto-generate and Typito will transcribe the voice or speech in your video into captions within a few minutes. Just like magic!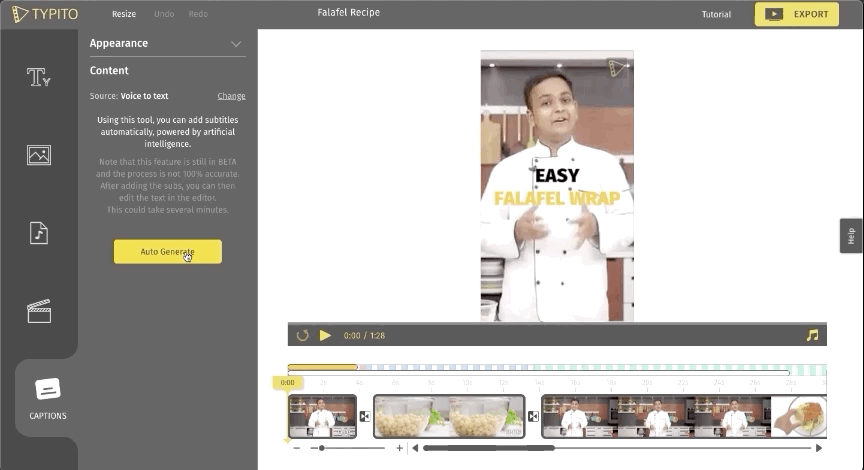 I can see how impressed you are. And that's a job well done. Our video is ready. Give it a quick preview. If you like how everything looks, click export.
There you go - A stunning IGTV video to pick up your Insta game. Also, check out this video we created.
Don't forget to try out Typito's caption feature the next time you need to edit awesome videos for Instagram.