13 Fitness Marketing Strategies to Fuel Business Growth
Most gyms and fitness studios have a hard time deciding the right marketing tactics. What are the strategies with the best ROI? Which ones are the most effective for your business? To answer these questions and more, you need to understand the essence of marketing.
Marketing is not about manipulation; it is about understanding your customer. Get a clear picture of your target audience; understand their desires and motivations.
Fitness marketing isn't promoting a gym membership; it's gifting fitness- the promise of looking and feeling good.
The fitness industry has fierce competition, but without a shred of doubt, there's ample scope for growth if you choose the right strategies to market your fitness centers.
How you market says a lot about you, so you'd better do it the right way. Here are 13 fitness strategies to fuel business growth!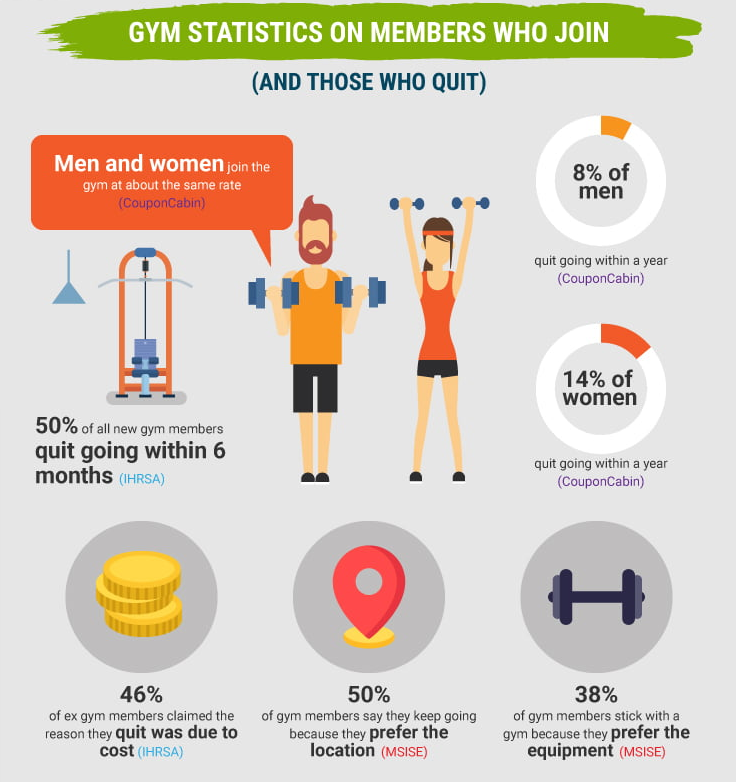 Source- V12 Data
Fitness Marketing Strategy #1: Use Social Proof
Humans are social beings who take cues from others on how to act, and this is what you have to capitalize on as a fitness marketer. Your consumers need real opinions to develop trust in your brand.
Social proof actuates herding instinct, making it more likely for the prospects to buy from you. In fact, customer testimonials can increase conversion rates by 34%.
Use the power of testimonials, reviews, and customer stories to demonstrate the fitness experience your brand provides.
For example, share with your audience the before and after pictures of your clients, so they will know how the experience would look like for them.
This is what gets people to try out a new gym or new training as it validates the investment is worth it. We follow the herd. This is why we believe empty restaurants must have awful food, and decide how good a restaurant is based on the turnout.
Your customers are your best endorsers. They do the best fitness marketing for you and spread the word. Make sure they have something nice to say about your brand.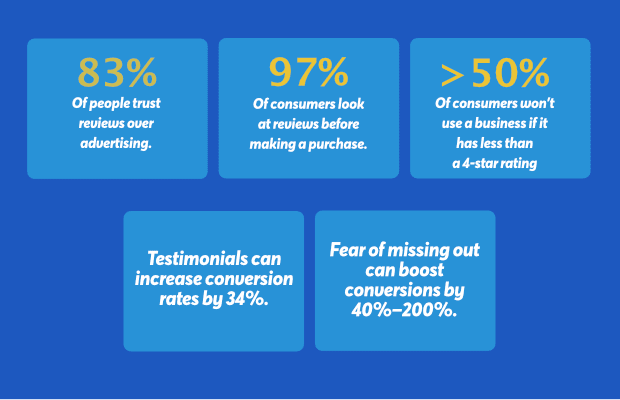 Here are some numbers by trustpulse to put into perspective how much social proof can influence conversion for your brand.
Fitness Marketing Strategy #2: Host Exclusive Events
Fitness events are creative ways to connect with your audience and give them a clearer understanding of your product or service. Moreover, they are super fun!
When it comes to hosting fitness events, remember they are more than just group workouts; they bring people together and inspire them like nothing else.
Get your creative juices flowing and come up with some fresh ideas that will engage your audience in the right way.
Host these events to celebrate health. It is something worth celebrating for everyone, and your audience will enjoy the spirit. You can host challenges, competitions, workshops, or parties, and they will keep coming for more.
The idea behind hosting these exclusive fitness events is that they give a sense of belonging and create memorable experiences for your audience. Once they are hooked on these experiences, they will choose your fitness center no matter what!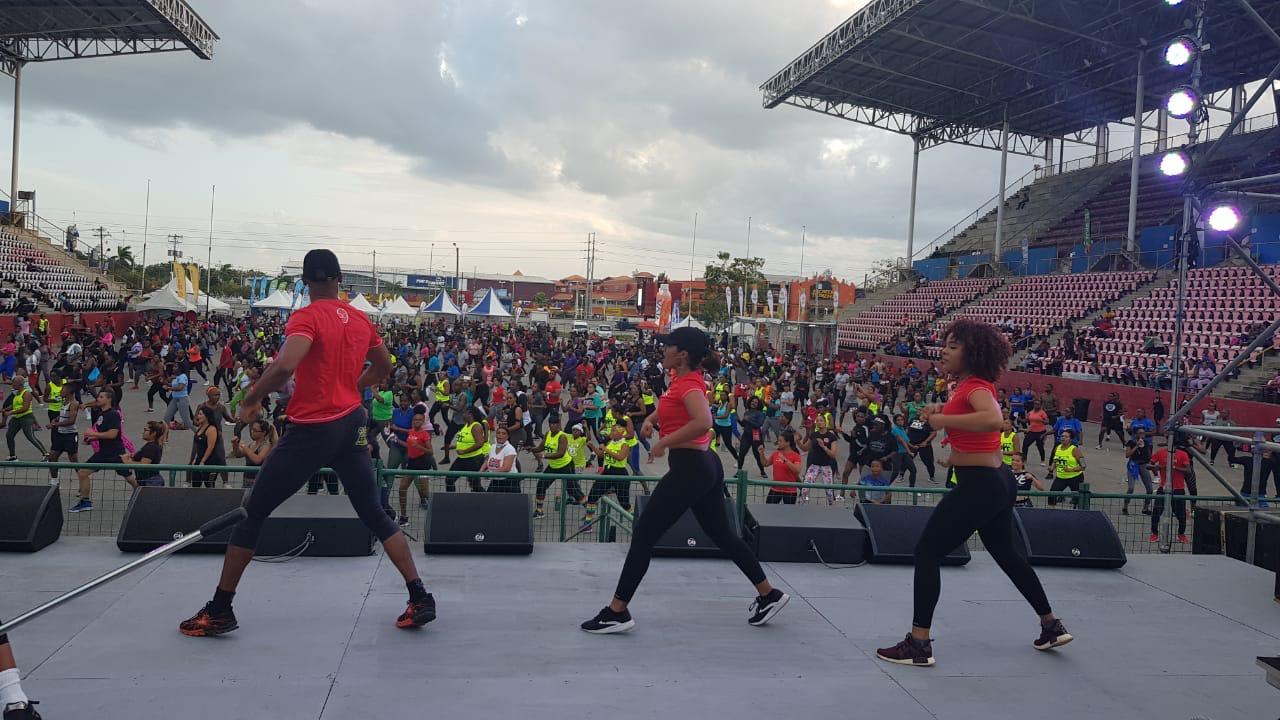 BeFit with Bella and Leston's Zumba sessions are a great example of how to host events that keep your audience engaged.
Fitness Marketing Strategy #3: Understand Customer Behaviour
Fitness habits have seen a paradigm shift in the last couple of years, and this has changed the fitness industry in ways previously inconceivable.
The modern customer has different expectations about your fitness center. And, your marketing efforts won't succeed unless you give them what they want.
To cater to each audience segment, you need to have an in-depth understanding of your customer behavior.
Analyze what makes your customers tick, and deliver a personalized experience. This will make them feel you care, and ultimately boost customer loyalty and retention.
Make it easy for them to use your product and provide convenient access to it. Find out what people want from their fitness experience, and cater to those needs to help your customers associate a feel-good emotion with your brand.
With the rise of digital fitness products, we know the fitness industry has transformed, and it's time you do too!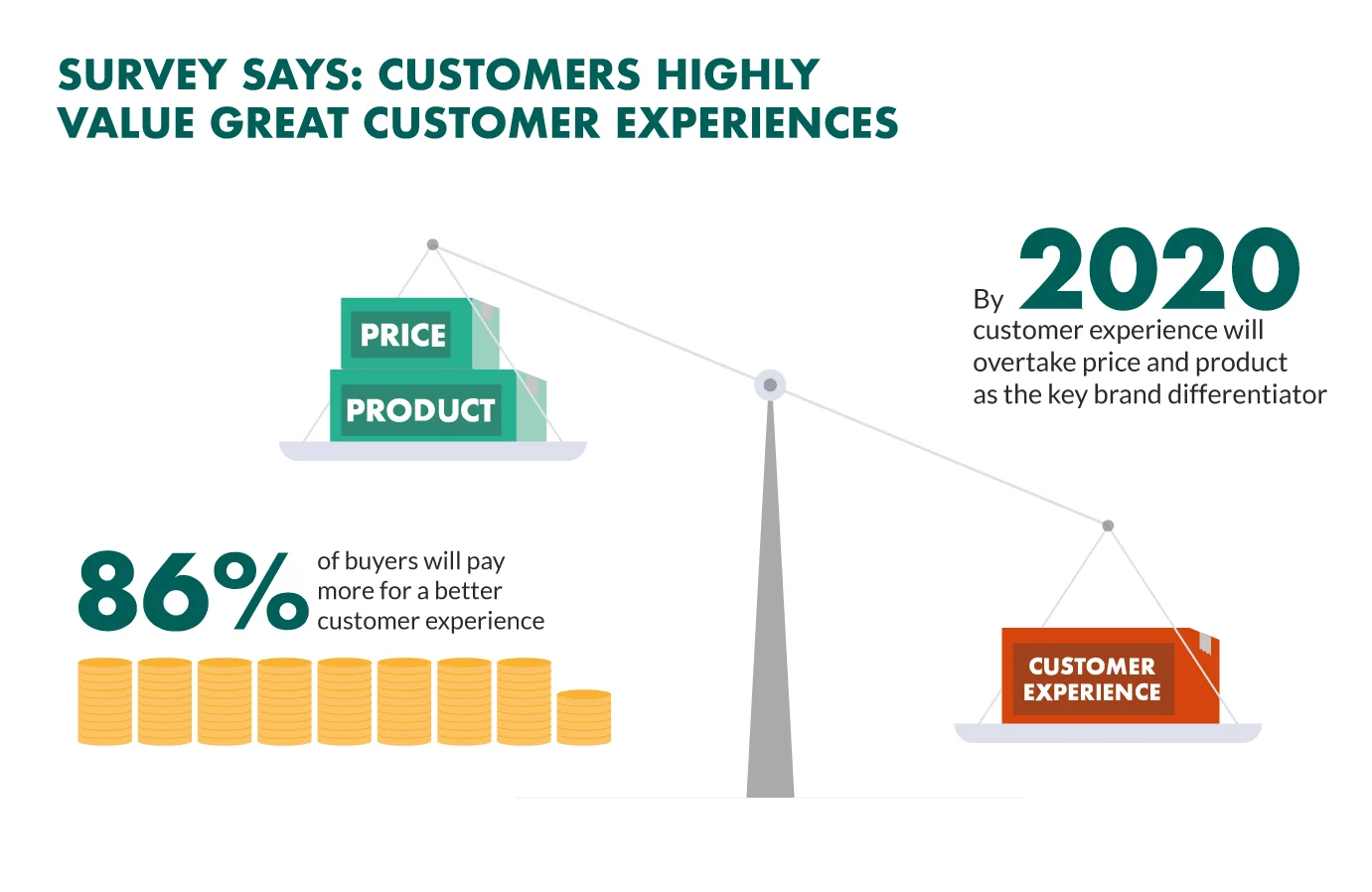 Source- Super Office
Fitness Marketing Strategy #4: Move to Human-Centered Marketing
People now crave human touch more than ever. Fitness industries need a human-centered approach to marketing to satiate this intrinsic desire. The modern customer has high expectations and solicits value to stay loyal to a brand.
You have to meet your customers where they are, in a way they like. Focus on the marketing mix- what you offer to your customers, and how you offer it!
For effective fitness marketing, you need to create a perfect blend of online and offline.
Understand each touchpoint and brand interaction of your customer and design your marketing strategies accordingly.
Show the human side of your brand for your audience to be able to relate to you better. Include your customer in the marketing process. Your customer has an opinion, and they would love to share it with you.
Gone are the days when one-sided communication worked. The power has now shifted to consumers, and they want to know they're not just another person you check off your marketing list.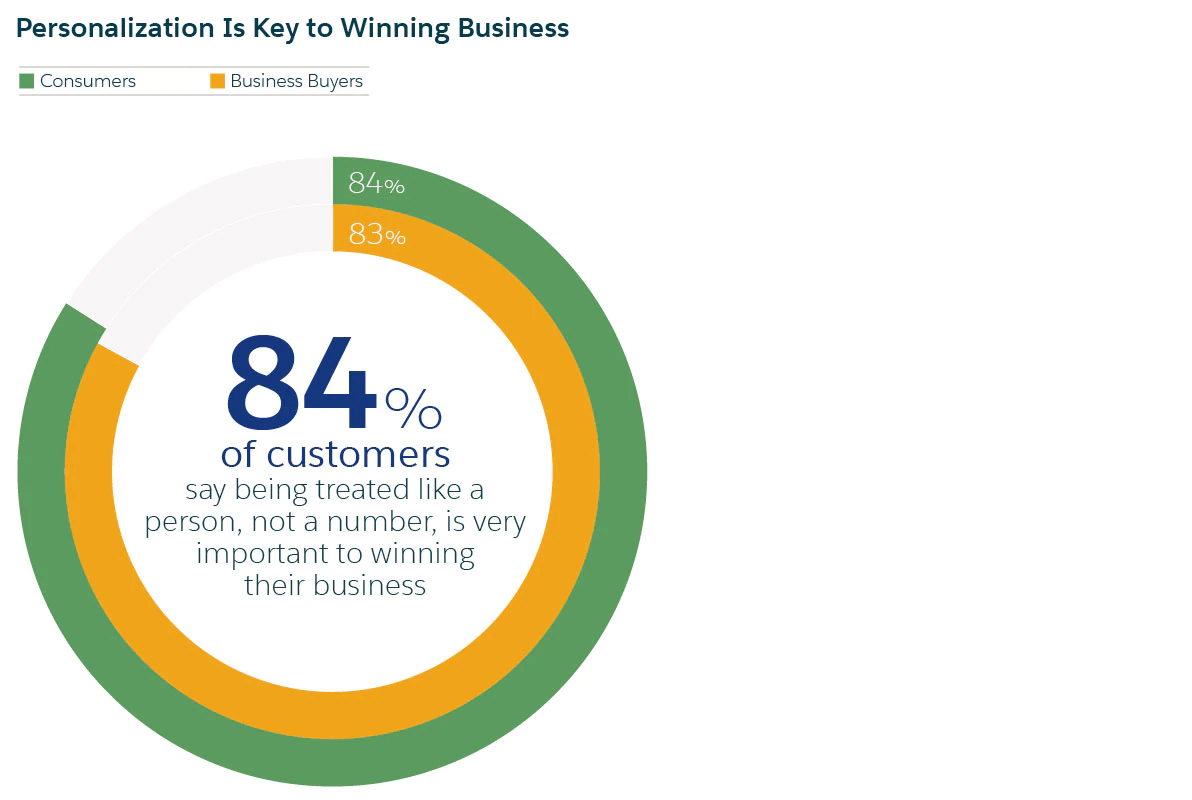 Source- Salesforce
Fitness Marketing Strategy #5: Tell Inspiring Stories
Your fitness brand should be telling a story your consumers want to hear. A story that gives meaning to what they do with their time at your fitness center.
Stories are the most powerful way to inspire your audience and forge deep connections with them. This makes storytelling a very crucial component of successful fitness marketing.
Now, as a fitness marketer, you think in terms of channels. But, not your customer.
Your customers just care about a consistent experience regardless of the channel they are using, or even if it's online or offline.
They want to hear the same story from your brand at each touchpoint. So when you tell a story, make sure you stick to it.
Share with your audience the stories about how your brand makes people lead an active and fun life. These stories will trigger their emotions, convincing them your product is the right fit for them.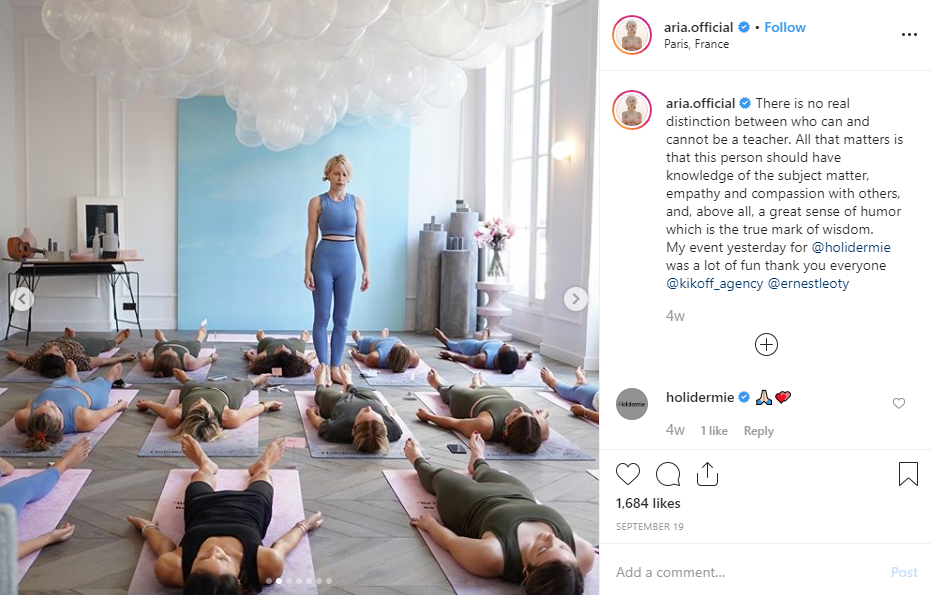 Stories don't always have to be elaborate. Aria.Official uses photos and captions to tell stories. On the plus side, they're even able to build engagement from the comment section.
Fitness Marketing Strategy #6: Engage Your Audience
Redefining customer engagement is one of the most important aspects of fitness marketing in the digital age.
As a fitness marketer, you need to understand that sending more messages and creating more touchpoints don't necessarily translate to more engagement.
Gathering thousands of users wouldn't help your fitness studio win; customer engagement will. Practice social listening to get insights on engagement. Pay attention to what people are saying about your brand on social media and online communities.
Build a sociability factor. Just like people with strong social skills, are better able to engage other people, brands that appear to be social better engage their audience.
Being in the fitness industry means you're meeting and interacting with all sorts of people, all the time. So, you'd be better able to understand that there can't be a one-size-fits-all strategy for engaging your audience.
Use data such as time spent at the gym and activity level to understand how customers are using your fitness product or service, draw upon their feedback, and create a different marketing strategy for each audience segment.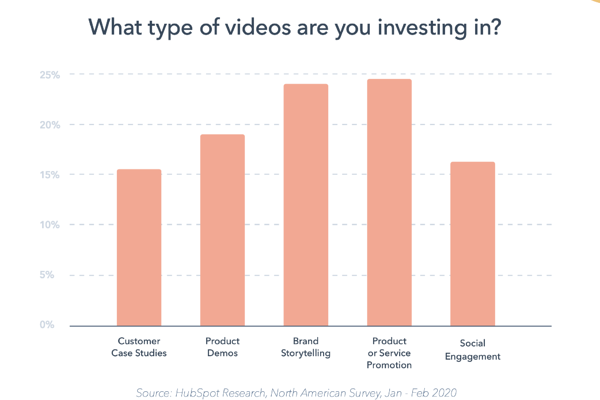 Videos are definitely worth considering when looking for content that visually engages. Here's what HubSpot has to say about 'video' for your Fitness Content Strategy.
Fitness Marketing Strategy #7: Position your Brand
Positioning your brand to set yourself apart from the competition is the key to thrive in the fitness industry.
Ask yourself how likely are your customers to advocate your brand if they had to?
Communicate what your fitness brand stands for. Your brand is not known for what you think it is; it's what your customer thinks your product is.
What is your USP? What makes your brand unique? If you can't answer these questions yet, conduct competitive research, and it would tell you what you have that your competitors don't.
Take time to learn about your prospects and the problems your brand will be solving for them. Better positioning will help your marketing stand out, and will you give you the much-needed competitive advantage in the ever-saturated fitness industry.
Brand positioning helps your customers share the vision of your brand. This is how they become brand evangelists and refer your fitness product to other people; word of mouth in action!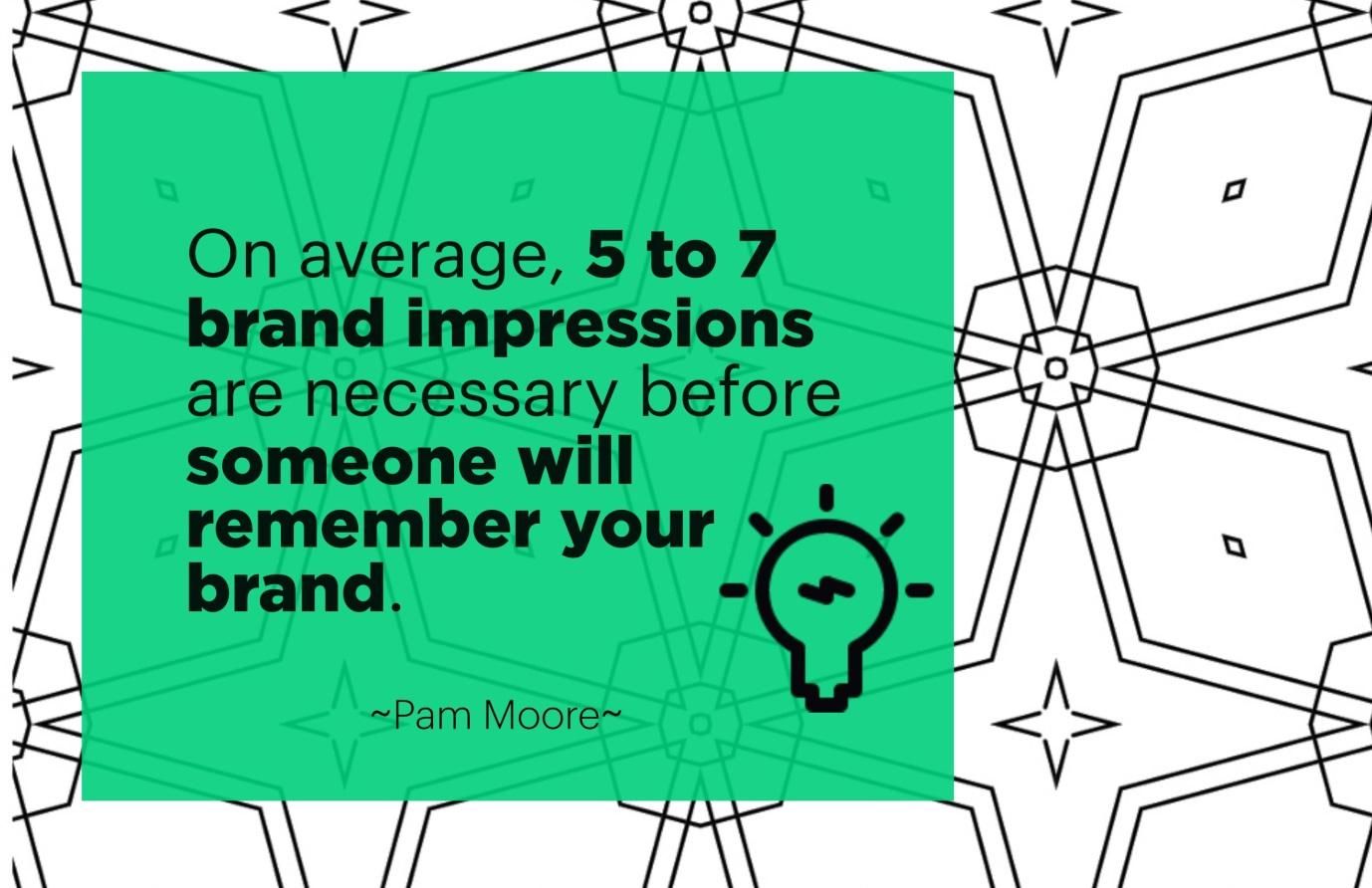 Source- Lucidpress
Fitness Marketing Strategy #8: Create Irresistible Offers
Most marketing offers fall flat! But to get them started, you need to give them offers they can't refuse.
In fitness marketing, offers are the most effective way to generate leads and then converting them into sales. Ensure that all the offers you create align with your brand value and vision.
Offers are not about aggressive selling; offers are about creating value. Coupons are offers, and so are consultations! Focus on creating targeted offers. Your audience spends a lot of time online, so promote these offers via email and social media too!
Based on the theory of loss aversion, once people get a taste of your brand experience and if it makes them even the slightest bit happy, they don't want to give it up.
This will make them stick with your brand, and eventually become loyal customers. Give a limited time offer, or create a sense of urgency around it for them to act immediately. The sooner they respond, the better for your fitness marketing.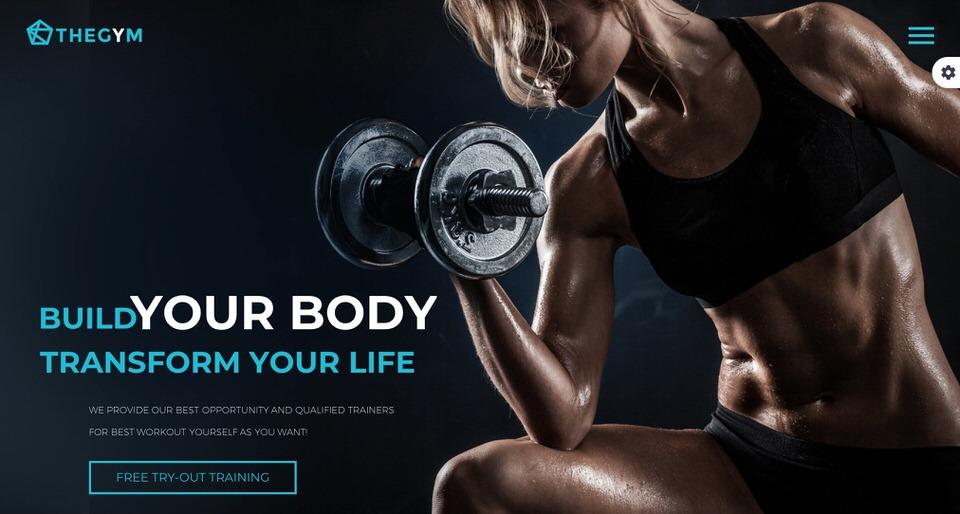 Free trials are a great way to give customers a taste of your brand experience and keep them looking forward to more. (Source- egrappler)
Fitness Marketing Strategy #9: Build a Strong Brand Identity
With billions of people using the internet, branding has now become more important than ever. Your audience sees a multitude of fitness brands, how can you get them to remember yours?
In fitness marketing, brand identities are very crucial as they are a direct reflection of your brand.
For people to connect with your brand, you need a unique and memorable brand identity.
The name of your brand should quickly create an image in your users' minds, as is the case with Nike, Facebook, Coca-Cola, and other top brands.
Your brand identity should have a creative element to it. It should also portray your company's vision and match your audience's personality, desires, and motivations.
The message you want to share with your audience must be one clear statement. It can't be open to multiple interpretations; unambiguity is the key. Your fitness brand's online reputation should match your business's goal.
What you bring to the table is unique, and it's time the world knows that!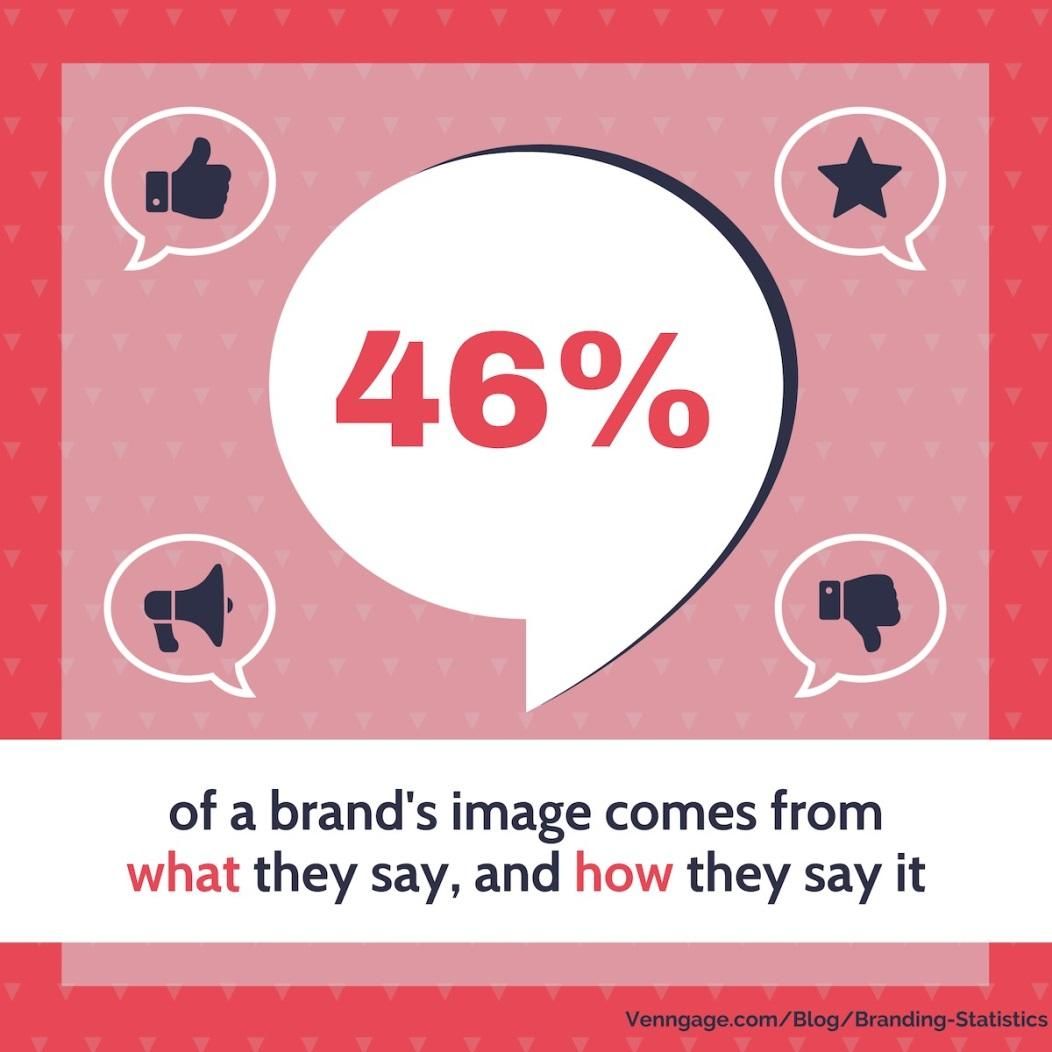 Source- Venngage
Fitness Marketing Strategy #10: Write Content that Sells
Create content that gets your audience hooked! Your fitness marketing can never succeed if you're creating content just like everyone else.
Headlines are underrated! This is the first impression of your content, and we know they can have a make-or-break effect on your marketing. Write compelling headlines that grab the attention of your audience, and then keep the promise your title makes.
Make it easy for your prospects to leaf through it, give germane subtitles, and enough whitespace. Going through what you've created should not look like a tedious task to your audience.
Build a sophisticated fitness content marketing framework, and craft multiple pieces of content for the audience in different stages of the buying journey.
Before you create any piece of content, figure out how it would serve your customers in their fitness journey. Make sure your content doesn't seem too pushy but is persuasive enough for your audience to take action.
Your content marketing goal is to strike an emotional chord with your audience; this gently nudges them to keep using your brand over and over again.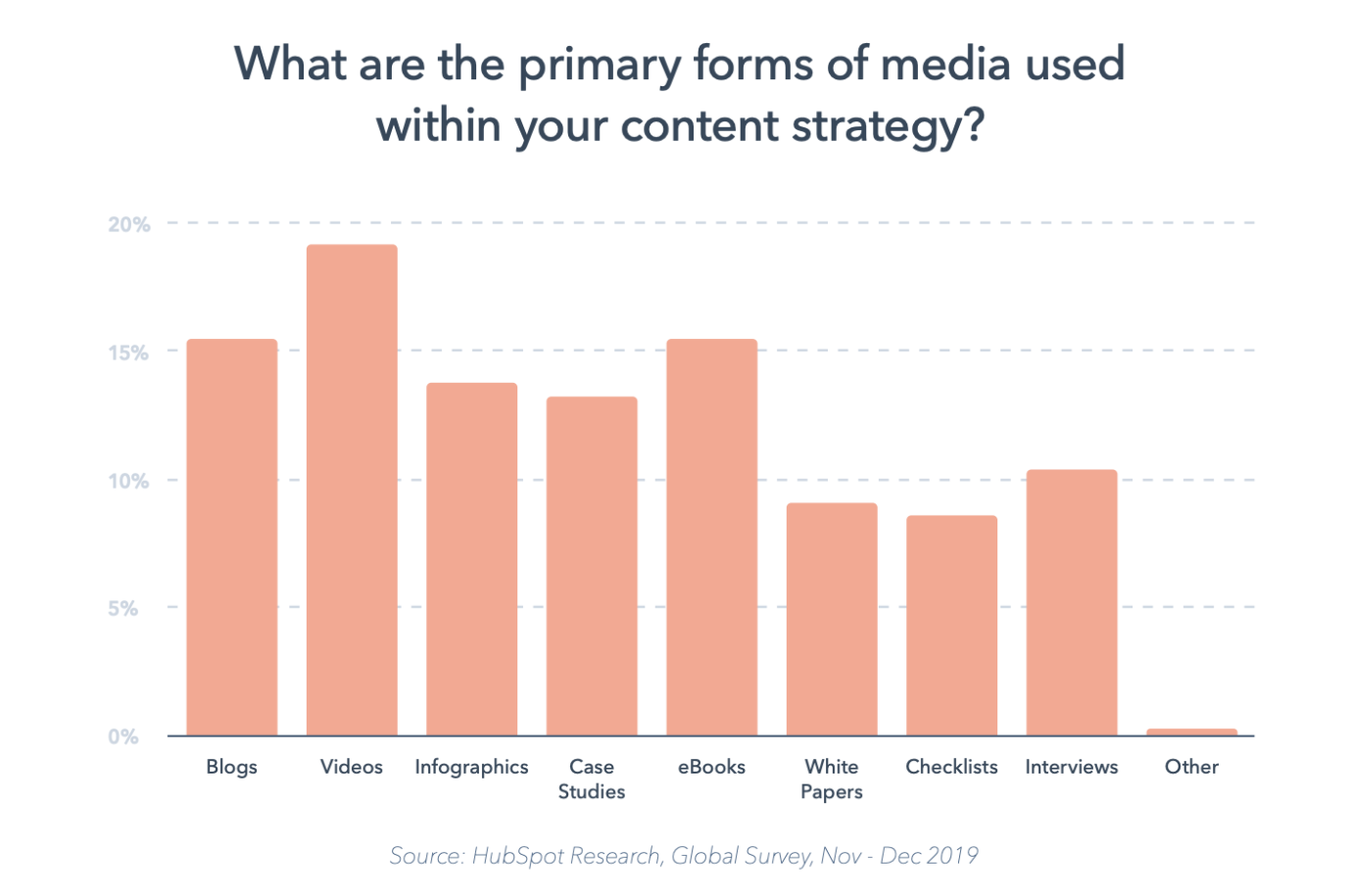 Here are some primary forms of media that are a 'must-have' when building a fitness content marketing framework. (Source- HubSpot)
Fitness Marketing Strategy #11: Build a Fitness Community
Creating a robust community is the winning formula in fitness marketing. This fitness marketing strategy is what makes the top brands so massive!
A fitness community is what makes your brand, not an occasional experience but a lifestyle.
It keeps your customers coming back because they develop trust, comfort, and a feeling of belongingness with not just your brand, but other customers too.
Humans are social creatures, and engaging with others makes us happy. This makes a community in fitness studios all the way more important.
Communities are the most effective channel to attract new clients and grow your business. Fun group workouts, contests, and leader boards are all great ways to build lifetime value.
Your fitness community should offer a differentiated experience that your customers can't find anywhere else; this will make your brand an addiction. If you do it right, your community will become the core of everything your clients do.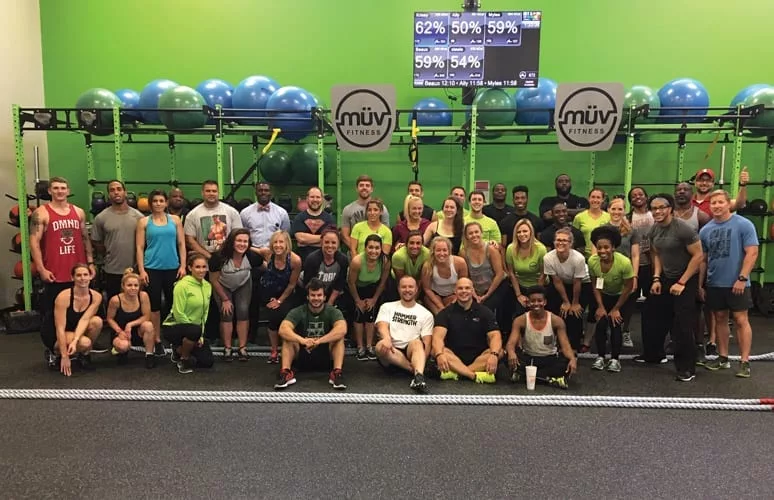 Build a unique fitness community that offers a differentiated experience (Source: Club Solutions Magazine)
Fitness Marketing Strategy #12: Have a Remarketing Plan
Your fitness marketing won't work unless you incorporate a remarketing strategy. Because getting traffic to your website isn't enough; you need to convert it too!
First time charm doesn't work for most users. Over 90 percent of users don't buy the first time they visit a website or a landing page. This makes remarketing an integral part of your fitness marketing plan.
Remarketing campaigns display ads to users who visited your website or used your app. These campaigns help you stay connected to your target audience. You can use various channels such as email, social media, apps, or even google display network to run remarketing ads.
People buy when they are ready to buy, not when you want them to. But, you need to stay on the top of the minds of these prospects that were potentially interested but somehow didn't buy.
This is why we need to remarket. It will help people remember your brand and increase the ROI for conversions as well!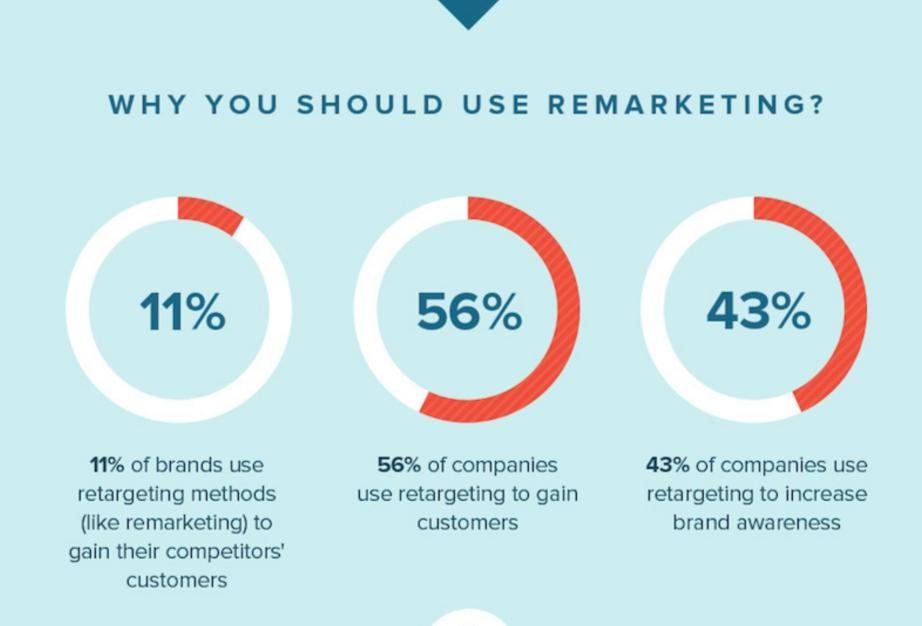 Source- Neil Patel
Fitness Marketing Strategy #13: Craft Creative Campaigns
You need to take a creative approach to market your gym or fitness studios. Creative campaigns are highly effective in driving results with an ROI that is much higher than the ones that aren't creative.
Try keeping it simple, original, and artistic to leave a mark. Design your creative campaign in such a way that it makes your audience trust and like your brand.
Creativity decides marketing success to a great extent. It pulls all the heartstrings of your audience and makes them intently listen to what you have to say. They don't just inform; they entertain too, and humans love entertainment!
Include everyone who's a part of your brand to share their inputs, because creativity is a joint effort and not the responsibility of just one person or group.
Understand your audience, and then create campaigns that will inspire them and move them in one way or the other. Give it a personal touch, show your brand is not a robotic entity but is about real people with real emotions.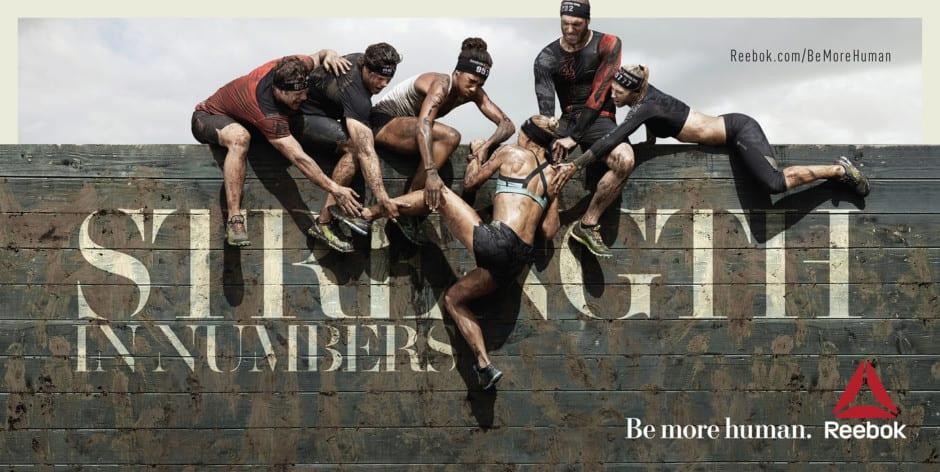 Reebok has been exploring event-focused campaigns like the Be More Human Race which seems to bring their brand closer to their target audience.
Drawing people to your brand seems like a herculean task, but it doesn't have to be. Implement these marketing strategies and see how your product sells itself!
Successful fitness marketers are highly strategic and decide on proven strategies that drive results while sticking to the budget. It gets so exciting when you see different aspects of marketing at play, working towards a common goal.
It's time to carve out your brand!