Event Video Marketing is Expensive: Myths Busted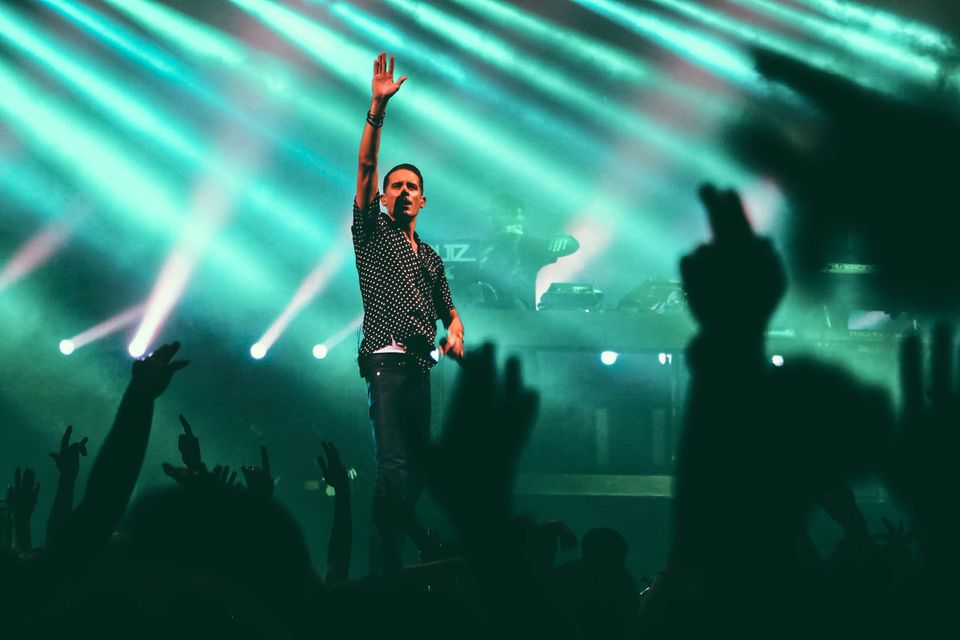 Marketing is such a complicated industry that a lot of the time businesses struggle to find the best strategy for them. What are the pros and cons of integrating their marketing tools with SugarCRM? What's the best way to decide on a budget? How will their target audience respond to the marketing material? So, today we will be focusing on how to market for your next event without breaking the bank.
Event video marketing could be expensive. But if you take calculated and well-planned steps, you can create and publish high-quality videos for your event in a low budget. After all, even if the person in charge of your budget went to, let's say, a college ranked for most affordable accounting programs, that doesn't have any weighting on the quality of the degree they get out of it. And there's no harm to employing a full-fledged production team and shell out a lot of money for seamless output. But in today's date, marketers have enough options and hacks to considerably reduce the amount of time, effort, and money that goes into video marketing for event management.
Let's explore why you need event video marketing in the first place:
Facebook generates an average of around 8 billion video views per day.
Around 55% of people watch videos every day.
Companies have seen a 2x increase in CTR on the email campaign with a video, compared to an average email campaign.
You don't want to miss out on a chance to engage your audience in the most impactful and engaging type of content.
Here we will expose all those myths which made you believe that event video marketing is out of your budget:
1. You need top-notch equipment:
That's such a bogus rumor about videos. You can use a good smartphone camera to shoot your event videos. Almost all smartphones come with a good camera lens for an HD output. Just keep your phone handy to shoot live-action videos during the event.
Download a good camera app to make sure your image and videos look good in any kind of situation. As long as it is shot well and shows some amount of authenticity, you can sell content on almost any platform if you want to. Moreover, the filters and lenses in popular social media apps are designed to get high-quality images and videos in low lighting. You can also play around with Snapchat filters to add some fun to your videos.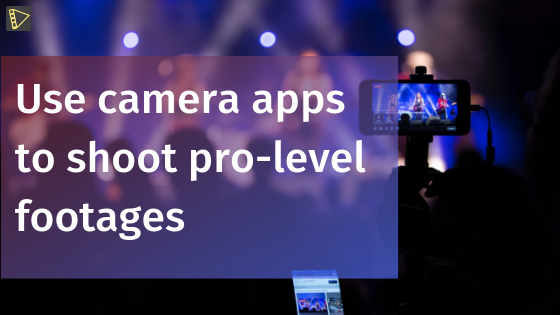 Bonus tip: You can also try out mobile apps like FilmicPro which lets you control the frame rates, exposure, focus, and white balance of your videos.
2. You need professional actors and models:
Absolutely wrong! Instead of trying to show good looking people, aim to show your team members and friends in the videos. Show off your team effort and the magnitude of your event by highlighting the real people behind it. It's a great way to add natural credibility and authenticity to your video. Real-life footages serve as a powerful form of brand awareness in your videos. Check this event video by Upgrade Labs for reference:
Bonus tip: Instead of spending your money on acting talent, invest it in producing good quality video and advertisements to promote them.
3. You need to be skilled in making and designing videos:
As long as you know the basics of capturing a good image or a video on your phone or camera, you're good to go. If you follow simple rules of photography, you can get professional footage of your event without hiring any videographers. Also, with free video editing tools such as the ones available at Promo.com and similar websites, you just need to capture the moments that fit your video marketing plan.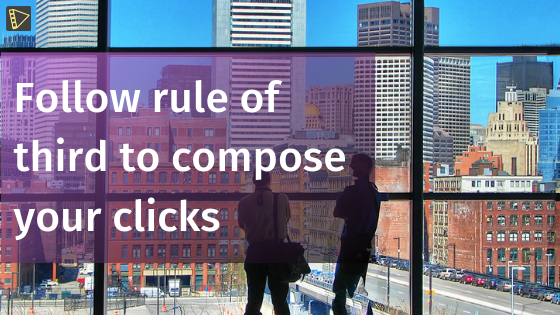 Bonus tip: Plan your videos ahead of the D-day. Read some tips on clicking pictures and videos with your cellphone.
4. You'll need days to produce and publish an event video:
If you believe this, you haven't tried an online video making tool yet. As a marketer, you know you don't have much time in your hand to publish your event videos. You can't afford to wait for weeks for your videos to come out of post-production. Your event videos will lose relevancy and impact.
Instead of relying on old methods, invest in a simple-to-use online video making tool. Give it a trial to see how long it takes you to understand and use the tool. It should bring down the amount of time and effort that goes into video designing, and not the quality of the video itself.
Would you like to try a video tool which resembles Canva's image editing features? Typito on-canvas feature lets you drag and select elements on your video making video designing a quick and fun activity. You can upload your own image and video assets and turn them into professional videos in just a few clicks. You can also upload your brand logo, font, and background music to make your event videos brand compliant.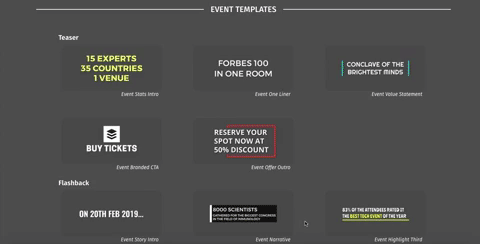 Source: Typito templates
You may also want to check out these event video templates to add text style, text animation, and lower thirds to your event videos with just one click.
P.S. Try these event video templates only if you're low on budget and time to publish your event videos.