5 Simple Event Video Designing Tips you Can't Ignore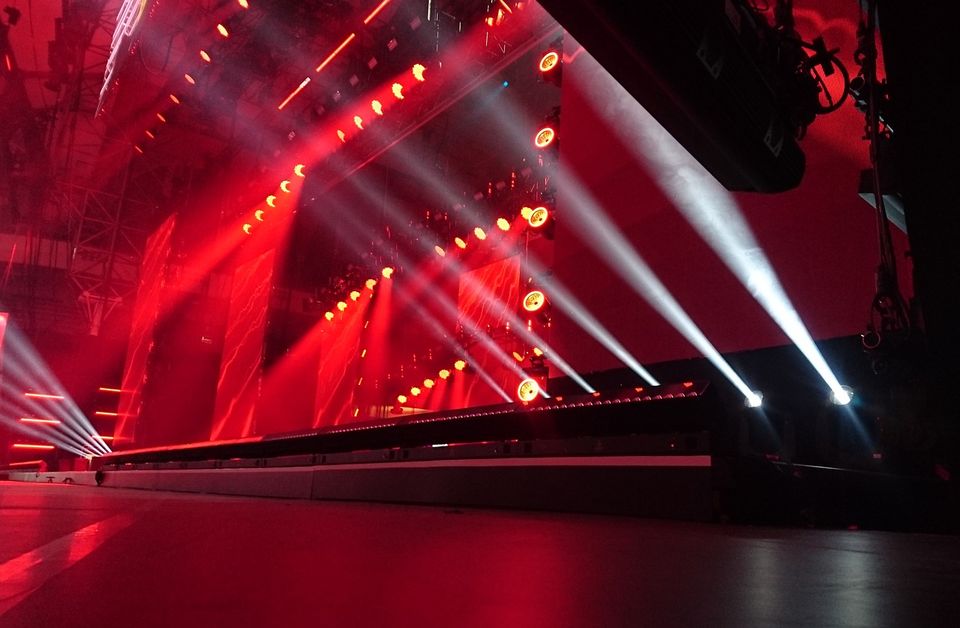 An event video can be an eternal source of views, engagement, and shares. The impact of video marketing for events is not limited to the duration of the event on the calendar. It can be a rich source of leads in a small budget. Other than being an engaging format to convey your message, videos can trigger the right emotions you want to evoke in your viewers. Anyone who has attended a seminar or a conference will vouch for the excitement and high-energy that an event video delivers over other types of content.
If you like numbers, here are interesting facts and data for you:
According to thought leaders in the event marketing industry, 94% of events that used video in 2018 said it was effective.
A HubSpot research study found that 72% of consumers prefer video to text for receiving marketing information.
Companies have seen a 2x increase in CTR on the email campaign with a video, compared to an average email campaign.
Now that you saw data proving the potential of video marketing for your business, follow these simple tips to make evergreen videos for your next event:
1. Give importance to sound quality:
A video is essential to capture the picture of your event, but it's equally important to care about the sound quality of your event video. Especially when you have a human figure talking on the screen in videos with speech, presentation, anchor hosting, interviews, testimonials, etc. You may choose to add the audio during post-production, but be sure that you are carrying the right equipment to record clear sound bites from the event.
Check out this video to see how sound quality impacts your video:
In case you couldn't get a good quality of sound recording for your event videos, you should try out this next tip.
2. Add text to your event video:
Consider adding text to those videos where sound quality fails to deliver the message. A lot of videos are watched on mute these days. In fact, a recent study says that 85% of Facebook videos are watched without sound. Modern-day viewers consume videos passively while commuting to their destination or in public spaces. Adding text to the video is critical since they would help the viewer understand the video in its context in spite of its bad sound quality or on mute.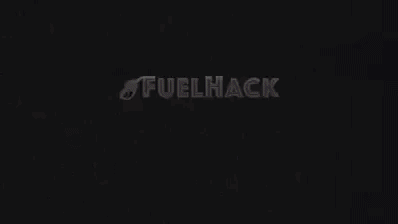 Source: YBF Ventures
P.S. You can find such classy text templates on Typito. You can select a style for your text in just one click.
3. Use templates for your event video:
Let's face it, as an event marketer, you don't have a lot of time to spend on a video. But with pre-set video designing templates, you can add a professional touch to your event videos with just one click. There are a few online video designing tools which let you customize these templates to make it brand compliant. These templates also help you save time in creating classy videos for your event.
P.S: Check out the template galore for your event videos here: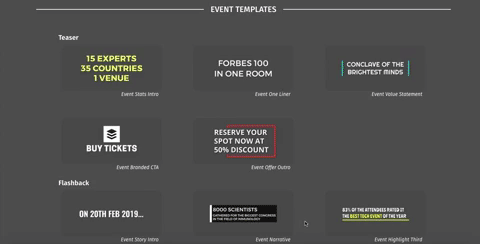 Source: Typito templates
4. Select good music:
Don't focus on visuals alone, give equal importance to background sound as well. The right song or the instrumentals trigger the right emotions in the key moments and make it more effective. Finding the right music track may require the skills of a music sorcerer, or you can upload Royalty Free Metal Music tracks to your event videos. In fact, there are different websites online that specialize in providing free music, which could save you a significant amount of money. Usually, online video designing tools have a collection of free background music tracks which you can add to your event videos with one click. Not just that, you can even upload your own branded music tracks on subscribing to a paid plan.
For example, here's how you can add music tracks on Typito: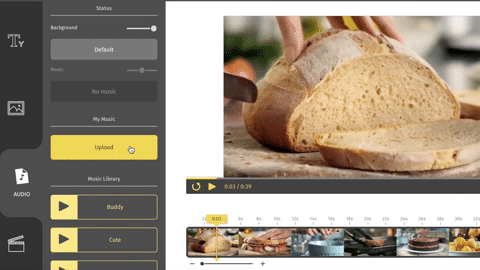 Source: Typito
Now, it brings us to the most important part of the plan.
5. Choose the right event video designing tool:
The first design beautiful event videos are to choose the right tool that suits your work. You will find everything to perform standard video editing and designing without spending much time learning about video editing, or learning how to use the tool.
Do you know that 50,000 event marketers are making videos on Typito? Almost 65% of them are marketers have no video designing skills.
If you have used Canva to create your event invites, presentations, invites, and everything else related to an event, you'll find it easy to work on Typito too. The on-canvas editing feature lets you design your event videos in simple steps, reducing the time spent on learning the tool. You can select and edit elements on the canvas and see how your video looks.
Note: Try these event video templates only if you want great ROI on your marketing efforts.